The Resume of a Legend
Now that the Super Bowl dust has finally settled, Brady's claim is clear—he is the greatest to ever play the game.
By Miguel Robles, University of Colorado Denver
---
We often define greatness in sports as someone who stands larger than life, a person who acts as a linchpin for their game, an athlete who has reached the pinnacle of competitive achievement.
To be the greatest ever, though? That requires a much different standard.
The "greatest" transcends all time and space in the sporting world. Their accomplishments and impact seem so vast that it would take a herculean effort to even come within sniffing distance. To be crowned the greatest, a star is morphed into a legend, impervious to the decay of time. The title of the greatest isn't thrown around lightly, with names like Jordan, Ali, Gretzky, Nicklaus and Pele sitting on the mantle.
On a fateful February night, following a spectacle of epic proportions, Tom Brady cemented his status (as if it wasn't clear already) as unquestionably the greatest quarterback, hell the greatest football player, who's ever suited up for the gridiron.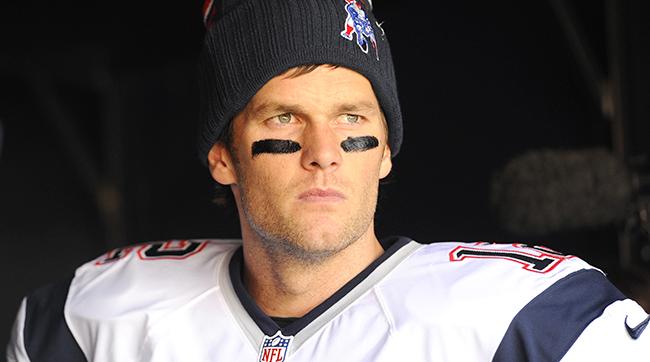 Before we go any further however, let me make this clear: I have hated Tom Brady since I was old enough to understand the strange game of football.
I hate Tom Brady more than any sports figure I've ever had room to despise. I hate the fact that he used to always beat the living shit out of my Broncos. I hate how he's been implicated in multiple "cheating" scandals. I hate how whiney he acts anytime anyone breathes in his direction. I hate how he remains blissfully ignorant to the entire political realm.
But, more than anything, I hate him because he's so goddamn perfect. Super Bowl LI shattered the will of Brady-haters across the country, as the "Golden Boy" reached new heights in an unimaginable career.
The Formation of Tom Terrific
Brady didn't enter the NFL through the same door as Manning, Elway, Marino or many of the other greats. He wasn't "destined" for success as some of the other Hall of Famers. Most great quarterbacks are anointed from the draft class onward, ostensibly carrying the torch of legendary quarterbacks everywhere.
Of the thirty-three quarterbacks whose names are in the Hall of Fame, fourteen of them (42 percent) were drafted in the first round, and three future Hall of Famers (Ben Roethlisberger, Peyton Manning, Aaron Rodgers) were also drafted on the first night, in the first round.
Unlike them, Brady snuck in the backdoor of the league, overlooked, unwanted and almost undrafted.
Brady's story began in the 2000 draft. An anemic combine performance, paired with the fact that the dude looked like your plumber at the time, caused most teams to overlook Brady. The Patriots, one of the only teams high on Brady, selected him as the 199th pick in the sixth round.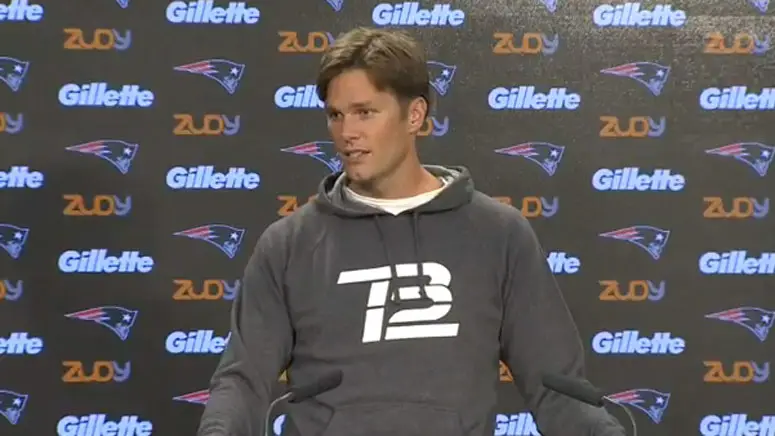 Highlighting how little Brady was regarded as a position prospect, six quarterbacks were taken before the Golden Boy. Who could forget the world-beaters of Giovanni Carmazzi (3rd round, 65th overall), Chris Redman (3rd round, 75th overall), Tee Martin (5th round, 163rd overall) and Spregon Wynn (6th round, 183rd overall), who combined for a total of fifteen starts?
The other two quarterbacks drafted before Brady, Chad Pennington (1st round, 18th overall) and Marc Bulger (6th round, 168th overall), did end up having decent careers, though their combined 224 touchdowns is less than half of Brady's 456. Brady could have easily changed the fortunes of the teams who passed on him (Jets, 49ers, Ravens, Steelers, Saints and Browns), but the draft snub wasn't the first time he was overlooked.
Brady had mixed reviews coming out of high school, as many big name schools questioned whether or not he could hold up under the bright lights. In the end, Brady ended up committing to Michigan. The first two years were incredibly frustrating for Brady, as he rode the bench behind Brian Griese and Scott Driesbach, to the point where he considered transferring to hometown University of California. However, his commitment paid off his junior year, when he finally got a shot at the starting gig.
Brady had a solid season, setting school records for completions and attempts in a single season. The honeymoon wouldn't last though. In Brady's senior year, Drew Hanson, the freshman thought to be a two-sport phenom in baseball and football, ended up playing more minutes than the senior.
After the draft, Brady entered camp as the Patriots fourth-string quarterback, a position that usually leads to being cut before the regular season (especially if you're a lowly regarded rookie).
For someone like Brady, greatness may stem from those slights—being constantly overlooked, told he would never be good enough. Brady is certainly someone who has feasted on doubts and challenges to his legend.
Audiences saw it in 2016, in which Brady had arguably his best season ever, despite missing four games in the wake of Deflategate. No one had more to prove after the scandal dragged his reputation through the mud, but his performance put the NFL and Roger Goodell on notice; if you go after the bull, you get the horns.
Brady channeled that rage to rise up the ranks to backup quarterback, playing behind the franchise quarterback, Drew Bledsoe. It wasn't until Brady's second year however, that the legend of the Golden Boy was born.
Brady's stroke of luck in the 2001 season almost seems anticlimactic. On a September day, playing against the Jets in Foxboro, Brady got his first exposure, after Bledsoe was pummeled by Mo Lewis scrambling for a first-down. It's fair to say at this point that sheer force of will wouldn't have been enough to knock Drew Bledsoe, a Pro Bowler, entering his prime, from his starting spot; no, it took a gruesome injury to give Brady a chance. Who knew that one play would forever change the power structure of the NFL? The rest, as they say, was history.
Bledsoe never played another snap in New England. The chest injury he sustained in the Jets game ruled him out for the year. He was traded the next season to the Jets.
Brady, on the other hand, led the Patriots to an 11-5 record, including a win over fellow young phenom, Peyton Manning. In the playoffs, after the infamous tuck rule in the divisional round, and Vinatieri's heroics, Brady had emphatically entered the league's consciousness, standing as a Super Bowl champion.
A Place Amongst the Giants
NFL quarterbacks, fairly or not, are inevitably judged on their Super Bowl success. It's why Dan Marino, despite his gaudy stats, has never received honest consideration for his claim as the greatest. For Peyton Manning, despite having regular season stats that may never be surpassed, his winning only two Super Bowls has left an incriminating mark on his GOAT resume. Peyton's regular-season success was incomprehensible, but his post-season success was sub-par.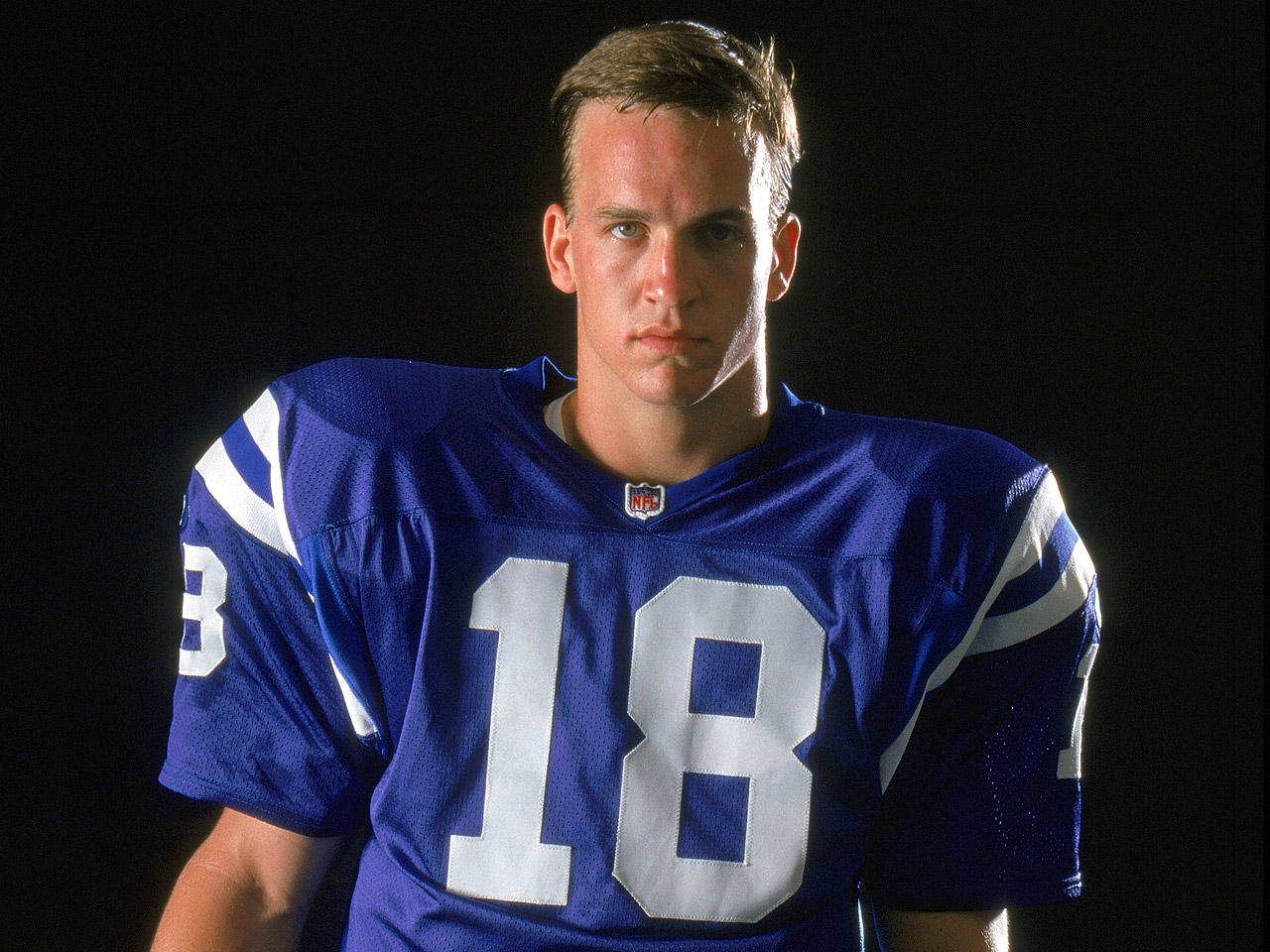 But, merely winning championships is not a strong enough criteria to be considered the greatest, otherwise we might be hearing Terry Bradshaw and his four rings as a strong candidate. Bradshaw, while undoubtedly great, had the benefit of the Steel Curtain, Lynn Swann, Franco Harris and John Stallworth, arguably one of the greatest dynasties of all time. All Bradshaw had to do was not fuck it up.
Joe Montana, on the other hand, was the guy. Despite having a loaded team, Montana led his team to four Super Bowl victories. While his stats were often mediocre, 17th all-time in pass yardage, 16th all-time in pass completions and touchdowns, his clutch ability and post-season dominance was second to none. This is why Montana has been seen as the gold standard and arguably the greatest quarterback for years.
Brady is a different beast all together. He'll never be counted down for mediocre regular season stats. While Peyton and Favre's stats may leave a mountain too steep to climb at the top, Brady ranks 4th in both passing yards (61,582), completions (5,244) and touchdowns (456).
What separates Brady from the pack though, is his nearly perfect playoff performance. He's tops in passing yards, pass completions, touchdown passes and wins in the playoffs, with the most passing yards, touchdown passes, appearances and wins in the Super Bowl. Yep, that's one hell of a resume.
Most importantly, he's not done. Despite having his 40th birthday next season, 2016 showed fans that he isn't slowing down any time soon. As history has shown, the moment you count Brady out, you've already lost.