Is Brady the G.O.A.T.? 
Despite the negative press, Brady has fought for and earned every opportunity he has had. Love him or hate him, the quarterback is a living legend.
By Aaron Lynch, Front Range Community College
---
Tom Brady is perhaps one of the most hate-able people in the United States; in fact, I bet more Americans hate Tom Brady than hate Barack Obama (and that's saying something).
Brady's ability to win has been dashing playoff hopes for sixteen long seasons, and his organization's involvement in scandals over the years has led many to believe that the Patriots cheat all the time to gain an edge.
But regardless of the organization, Tom Brady has earned the wins every week through his determination and skill. No matter what you make of the allegations against the Patriots, it's important to remember the bottom line: Tom Brady is the most accomplished QB in NFL history and consistently performs like one of the greatest of all time.
1. Scandals
The Spygate scandal of 2008 was centered around which side of the field teams are allowed to film their opponents from. Bill Belichick thought he could film the New York Jets from the Jets' sideline, when the rules only allow him to film from the Patriots sideline. Though Brady probably watched game film from the wrong sideline, there's no evidence to suggest he was willfully involved in any rule breaking.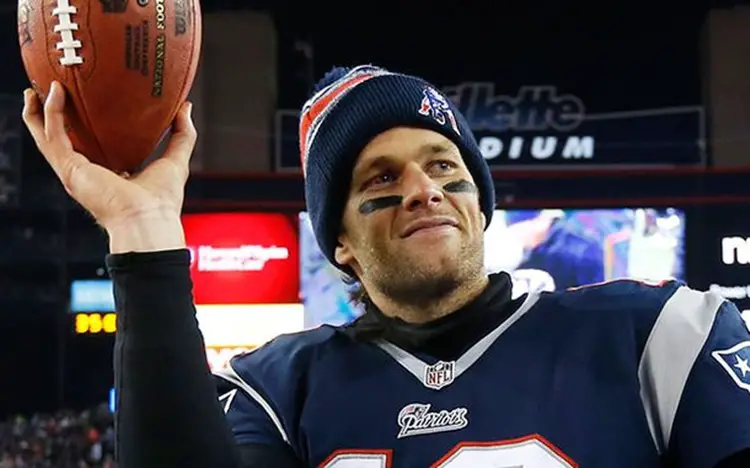 Deflategate, which I'll admit is slightly more scandalous, likely had no impact on the outcome of the 2015 AFC Championship game (the Patriots dominated the Indianapolis Colts 45-7). The evidence in the Wells Report that is said to link Brady to the deflated footballs is murky at best, and likely stitched together out-of-context material in order to create the narrative that everyone who hates the Patriots wanted.
Don't forget—the balls were re-inflated at half time, and during the first half of the game, Brady completed 11 of 21 passes for just 71 yards, one touchdown and one interception. After the balls were inflated once again, the Pats put up 28 points and Brady completed 12 of 14 passes for 155 yards, two touchdowns and no interceptions.
It would seem that, if anything, the deflated balls hindered Brady's performance. Colts tight end Dwayne Allen even tweeted of the game that the Patriots "could have played with soap for balls and still beat us. Simply the better team."
Despite his appeal and the lack of evidence, Brady served a four-game unpaid suspension at the beginning of the 2016 season, though he probably sat back and laughed as the Pats went 3-1 without him anyway.
2. Student of the Game
There's a big dichotomy between talent and skill that often gets overlooked: Talent is what comes to you naturally, but skill can only be developed through hours of practice.
Brady first started playing football as a freshman in high school, and served as the backup QB on a team that lost all eight of its games. Though the team would eventually do well under Brady's leadership, it's important to remember that the coaches never put faith in him, and he only got to play when the starting QB decided to quit during Brady's sophomore year.
Despite his success, Brady was never a top-rated recruit, but eventually he caught the eye of a Michigan scout. He had to beat out seven other players on their roster, and finally got the starting QB position his junior year. His college career pinnacled with a comeback win over Alabama at the 2000 Orange Bowl, and many thought that he would be picked in the first few rounds of the NFL draft.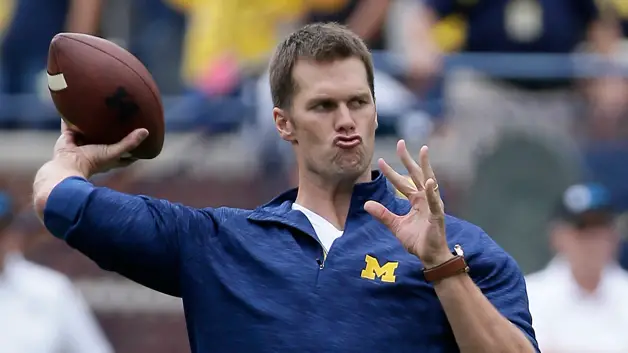 However, Brady found himself being drafted by the New England Patriots as the 199th overall pick in the sixth round, serving as backup to Drew Bledsoe, who had just signed a huge contract extension. Brady was not the Patriots' long-term plan, but when a big hit sidelined Bledsoe in the second week of the season, Brady got the start and his Patriots beat a young Peyton Manning and the Colts.
The reason for his success in this first game was his work ethic and his stability under pressure, which is revered in the NFL as bordering on crazy. During the season, he is routinely the first to arrive at the training facility and the last to leave. However, during the off-season, he's said to continue his own training regimens to keep his mind and body prepared. At 39-years-old, Brady remains optimistic that he can play for several more seasons.
His drive to improve, willingness to work and love of the game are ultimately what set him apart from anyone else in the league. When speaking to his teammate, Ty Law, during that fateful 2001 season, Brady said, "Ty, I'm not giving it back," meaning that he wasn't going to waste the opportunity he had.
Head coach Bill Belichick has said, "Tom works really hard; he takes great care of himself, and he works really hard physically to be ready to go. I have great respect for the way he competes off the field in terms of his preparation physically and as far as knowing our opponent and the game plans and all of that. That's a big part of it"
Brady loves what he does, too.
During a 2014 interview, he was asked what it is that keeps him going year after year. "There's nothing else I'd rather do. I don't have a lot of hobbies," Brady laughed. "There's just something in my DNA that loves this game, and I never want it to go away."
3. Adversity
Brady has grown accustomed to adversity and doubters throughout his career. He was not a highly ranked recruit going into college football, and had to earn the right to start for Michigan (more than once). Then, after sliding to the sixth round of the NFL draft, he didn't get a chance to play until Bledsoe was hurt. Again, his coaches only played him because they had no choice.
Von Miller, who's one of the best pass rushers in the league, has said, "Tom Brady, if you start trash talking him, he'll put 21 [points] up on you fast."
It's easy to assume that Brady is motivated by adversity, and that's what makes a truly great competitor. He might always beat your team, but realize that he's earned the wins through the blood, sweat and tears that he's given to the game. He's earned the right to talk shit, yet he generally remains humble and lets his playing do the talking.
And his playing speaks loudly.
Since his return to the NFL in week 5, Brady has thrown 28 touchdowns with just two picks (both of which occurred on tipped passes). His passer rating is the highest it's been in nearly a decade (112.2), and he has the Patriots poised to win yet another super bowl (without Gronkowski).
As a Broncos fan, I still hate when my team plays the Patriots. But as a sports fan, I'm thrilled to watch one of the best to ever do it, do it. You might still hate Tom Brady, but you should respect the fact that he's the best because he worked the hardest for it. Just be happy you get to see a legend like Tom Brady play.