Picking up a good book is a daily occurrence for me as a writer, even if sometimes I don't get to spend all the time reading. But, when I do get to dive into the fictional world of my favorite young adult (YA) authors, I don't take this time lightly.
My favorite writers fully immerse me into a new world — one full of magical castles, high school and college romance, future dreams, friendships that last forever and a million emotions in between all the chaos. Here are my top five favorite YA books that inspiring authors should read at least once.
1. "Harry Potter and the Sorcerer's Stone" by J.K. Rowling (1997)
Every author loves a different point of view that sets the entire feel for the fictional world they are creating as they put their pen to paper. I honestly love the third-person point of view J.K. Rowling stays in throughout the entire "Harry Potter" series. It is a perspective that isn't a favorite among some writers but brings a different vibe to the characters' world and their individual personalities.
A quick rundown on the third-person point of view writing style: First off, it isn't the easiest to write in because authors tend to want to put every character's thoughts and feelings in their own words. While using third-person, I inhabit the character even more than when I am writing in first person.
Although only the pronouns change, this perspective makes me feel like I am writing as a completely different person while trying to figure out how to describe my character, her world and her situation. That isn't always an easy task to complete, especially when your favorite point of view happens to be first person.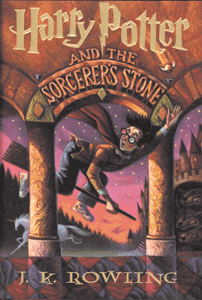 With this writing style, I feel even more of a connection to the characters and their world. Because I am "living" through Harry's thoughts and feelings as I read the book, it seems like Hagrid is personally telling me, "You're a wizard, Harry!"
If you want to be a YA author like J.K. Rowling or at least write in a similar writing style, I recommend flying into the magical world of "Harry Potter" and joining him on his many adventures and battles at Hogwarts School of Witchcraft and Wizardry. I know I didn't regret finally picking this book back up and finishing the first part of the series.
 2. "Thirteen Reasons Why" by Jay Asher (2007)
Picking a genre is just as important as the point of view when you sit down to write a book. As a writer, I need to remember to establish what type of story I want to tell.
Jay Asher does a phenomenal job at creating emotions that match with his storytelling. I believe that the heavier the themes are, the bigger the impact the book makes on the reader. For this reason, I recommend "Thirteen Reasons Why," a great YA book to read if you want to write in this category one day during your writing career.
Finding a book that I connect with even on a tiny level is a huge win for me as a writer, even if the topic is very heavy or deemed offensive by some.
I tend to stay away from such topics in my writing, but if I ever want to dive into that type of story, Asher is one YA author to look to for help. He has a way of telling a heartbreaking story where everything make sense and guiding readers in understanding how the characters get from point A to point B.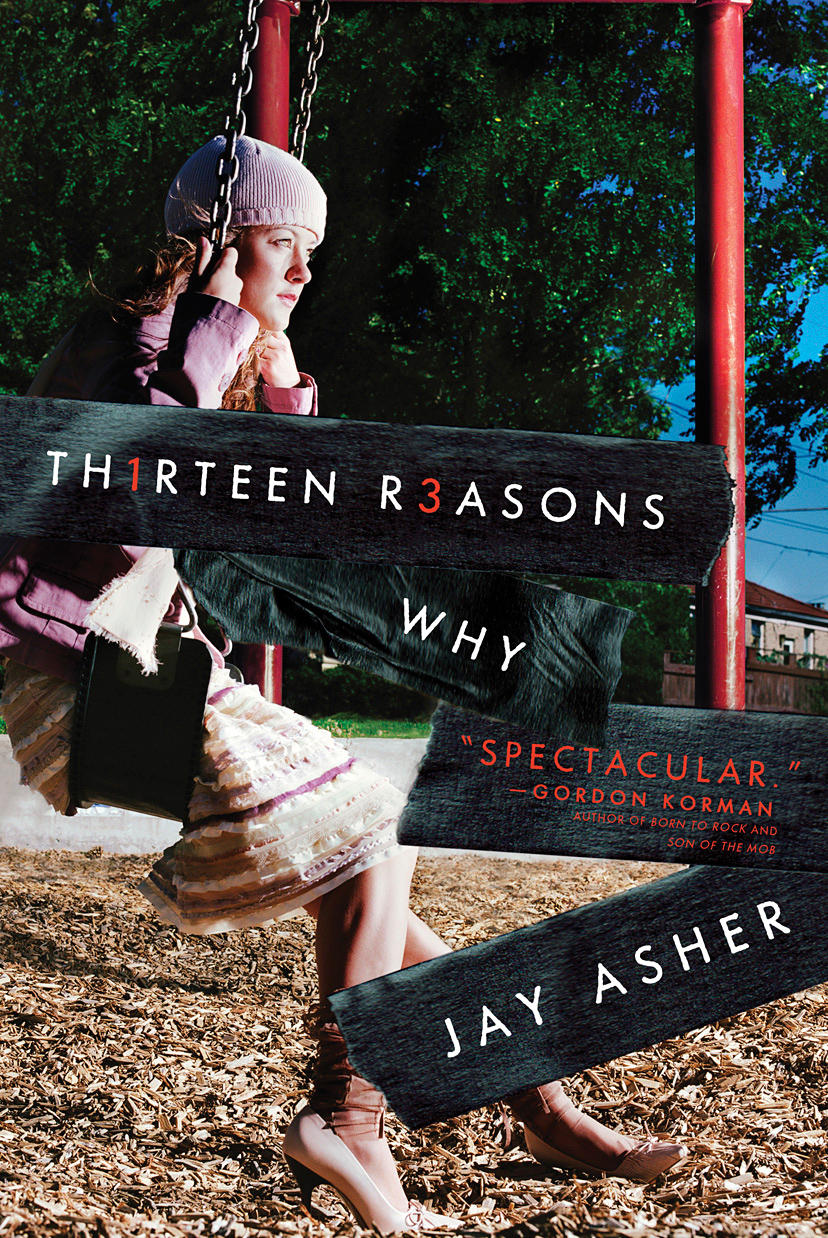 Overall, books with weighty themes are a genre all on their own that may not appeal to everyone, but still need to be written. I may not be ready for this topic, but Asher gives a voice to those who feel a certain way and need someone to put those emotions into words.
 3. "The Future of Us" by Jay Asher and Carolyn Mackler (2011)
Released four years after "Thirteen Reasons Why," this is another book by Jay Asher that he cowrote with Carolyn Mackler. The story is unique by the type of structure the authors use throughout the chapters. Normally with first person, I like to switch between narrators within one chapter, but Asher and Mackler take that to a different level in the pages of "The Future of Us."
The style involves the authors switching between the two main characters every other chapter as they either pick up where the other left off or recount the day from their point of view. I love this chapter style because adding this flow creates such an appealing narrative.
Instead of multiple characters sharing the role of narrator within one chapter, the two characters have their own space to talk freely about what they are experiencing. Another aspect that strikes me as fascinating is when the two main characters are interacting with each other from their perspective; this part is so simple, but so attention-grabbing and adds to the narrative.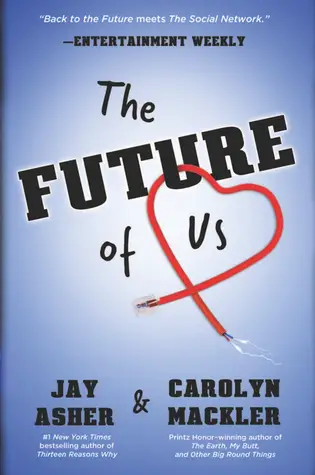 Being a YA author doesn't mean you have to stick to one style or structure, but this category allows me to experiment with different writing techniques. Asher and Mackler help a ton with this because their book creates a different feel and makes me work to find out all the answers as I read each character's view point.
 4. "To All the Boys I've Loved Before" by Jenny Han (2014)
Jenny Han remains at the top of my book list because I feel like she gives a fresh voice to teenagers and falling in love. Readers all know how hard finding a great teenage-based cast can be. Well, look no further than "To All the Boys I've Loved Before," a story where Lara Jean takes you on a journey through her last years of high school as she writes letters to all the boys she loves (or has loved) before "The One" comes along.
Han sets a perfect example of developing even the most average characters into a blooming and beautiful outgoing group of teenagers by the end of the third book. So, if you are like me, falling in love with Lara Jean won't be hard and picking up the next two books is worth it.
Even though it may seem as if Lara Jean doesn't evolve a lot as a character over the course of high school, readers will see a change in the way she thinks about guys, family and love.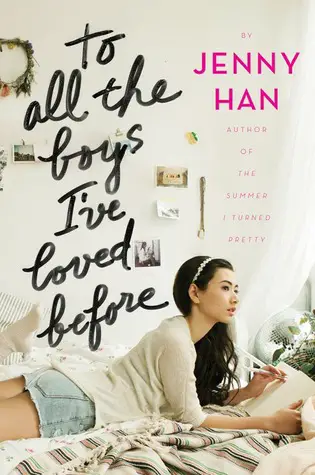 Han showcases all of Lara Jean's emotions beautifully, which is the reason why I look to her for inspiration on how to better round out my characters, if only in the smallest way possible.
 5. "Everything, Everything" by Nicola Yoon (2015)
In Nicola Yoon's novel, I love diving into the pages of Maddy's illness that keeps her indoors at all times since she has an interesting way of describing her life. Since Maddy grew up completely inside the walls of her home with her caretaker and mother (a doctor) — her perspective on the world beyond hers is incredible. From topics such as falling in love and going to college, she makes me want to dream up and write my own characters even more.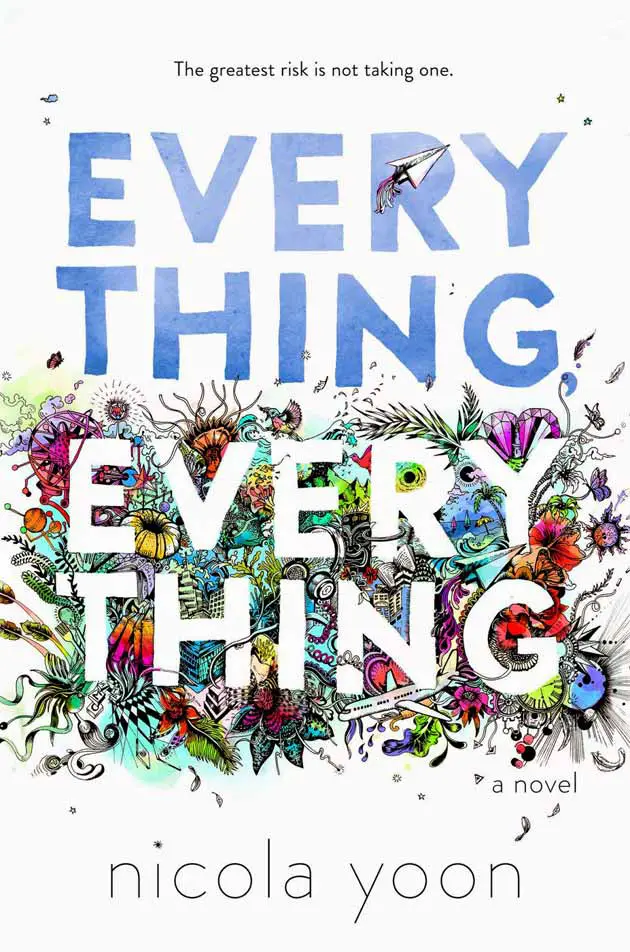 Overall, Maddy is the kind of person that I would want in my cast of main characters because she has a fresh look on the outside world. She only knows about things because of the internet, her mom and reading books, so her imagination goes beyond a healthy person's viewpoint. Yoon is a new YA author for me, but one that inspiring authors should read at least once because she lets you feel every emotion Maddy goes through.
Wanting to be a YA author isn't a piece of cake, but it is nonetheless an interesting journey. I always have to remember that I am not the first nor the last to dive into this category. I have an abundant supply of authors to look up to for help while I am writing.
Reading what I want to produce one day is definitely the most beneficial part of my writing process. This is only a small list of my all-time favorite YA authors, so I always am continuing to explore this genre and all the good that comes along with reading these books.