In 1990, Joanne Rowling was delayed on a train from Manchester to London's King Cross Station. It was here that she first fully formed the ideas of Harry Potter, Hermione Granger and Ron Weasley. Over the next six years as a single mother living under the poverty line, Joanne penned to life a brand new world of witches, wizards, magic and wonder. After being rejected from multiple publishing houses, in 1997, Bloomsbury, a publishing company based out of London, finally gave "Harry Potter and the Philosopher's Stone" the green light. This sparked the beginning of a blockbuster fictional world that would go on to spread across seven books, eight movies, multiple theme parks, a website gameplay and a legion of wholehearted fans.
Do you remember the first time you read Harry Potter? The way it pulls you in with the vivid details, addictive plot lines and relatable characters is more than enough to spark a love for reading even at a young age. If you have never read the series, exit this article immediately (and go read it) or heed this: Merely watching the movies does not make you a true Potterhead. One of the most riveting things about the Harry Potter novels is the way in which they grow with the reader.
Although "Harry Potter and the Philosopher's Stone" reads well for all ages, it is especially good for young readers due to both the size and subject matter of the story. The novel tackles tough issues such as familial abuse, but also includes booger jokes–remember when Ron got his wand stuck in the troll's nose?–to keep the plot interesting and intelligent for older readers, but still enjoyable for children just starting chapter books.
As the series continues, and Harry, Ron and Hermione grow up, the books grow longer and the group faces much darker, more mature problems. The second and third installments still deal with "smaller" problems such as werewolves, basilisks, meddling house elves and the return of a convicted godfather. By the fourth book and beyond, though, readers find themselves immersed in longer books and deeper problems, such as Harry's involvement in the Triwizard Tournament and subsequent first meeting with Voldemort, the death of Sirius Black and the final Battle of Hogwarts and the many lives lost from it.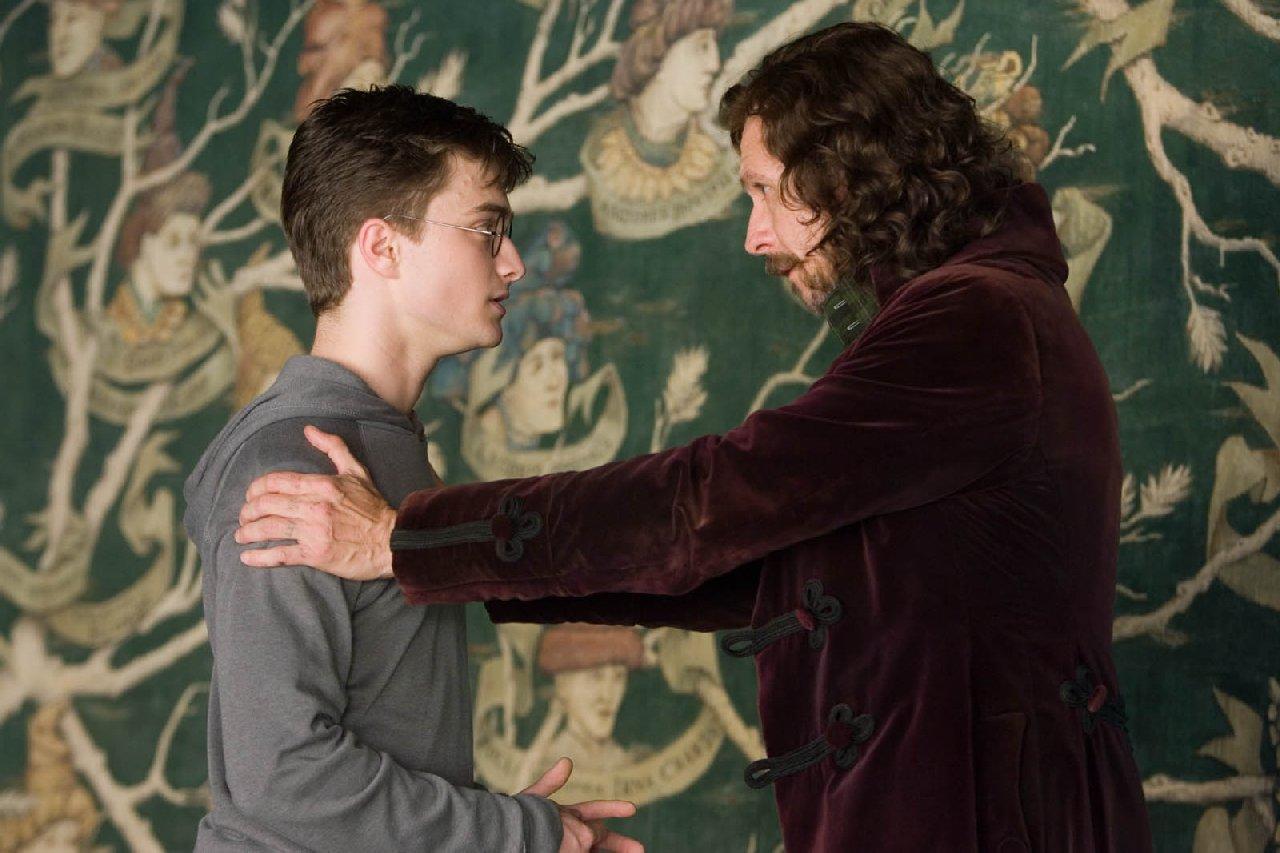 As readers grow and develop along with the characters in the book, it is easy to connect and sympathize with events such as Harry's painful, but adorable, crush on Cho Chang, Hermione's heartbreak over Ron and Lavender Brown's romance, Fred and George's explosive exit from Hogwarts and the death of Harry's beloved pet owl, Hedwig, in the final novel. As a result of its unparalleled popularity, Harry Potter, both the character and the series, erupted onto the literary scene and changed the young adult genre and the minds of an entire generation.
Although J.K. Rowling did not create the genre of young adult books on her own, Harry Potter paved a path for a number of future series, such as Percy Jackson, The Hunger Games and Divergent. For years since the release, Harry Potter had dominated the "New York Times" best-seller list, causing the paper to create a brand new section dedicated to children's literature in 2000. Later on, when Harry Potter commandeered that chart as well, the newspaper had to create yet another separate section, specifically for children's literature series.
Many novels since the release of Harry Potter have attempted to replicate the overwhelming amount of excitement garnered by the series, but they often fall flat and disappear after a few years. Their flop can be attributed to, according to many experts, their poor character development and failure to facilitate an emotional connection between the reader and the novel's characters, including not just the protagonist but secondary and tertiary figures as well.
For example, in the beginning of the series, Professor Snape is one of Harry's biggest enemies and is viewed as a complete villain. However, as the story progresses, readers learn that Snape was in love with Lily, Harry's mother, and was relentlessly bullied by Harry's father and his group of friends. The reader learns that Snape promised to Dumbledore that he would look over and protect Harry, though Harry reminds him of his true love and the man he hated most. Through this, Harry Potter fans develop the understanding that people are not always what they seem and that you will, more often than not, regret judging books by their cover.
In addition to reaching readers on an emotional level, the series also garnered staying power as a result of its heuristic significance. As the plotlines of the book grow more mature, they teach readers life lessons, such as the need to put family before self–Hermione wiping her parent's memory to protect them from Voldemort–and to accept people for who they are, as seen in Fleur's continuing love for Bill even when he is bitten by Fenrir Greyback. These lessons, among innumerable others, are a major hook for readers that keep them coming back and passing along the story.
On a more interesting and lighthearted note, Harry Potter has also majorly affected how this generation learns and participates in the classroom. More and more colleges today are starting to include courses based on Harry Potter due to demand from incoming college students, the same ones that grew up reading the series. Kansas State University offers a course entitled "Harry Potter's Library" that explores the entire series in great length. One of the earliest and most popular courses, "The Science of Harry Potter," was born at Frostburg University and dives into the Wizarding world with a scientific view, explaining the magical phenomena with basic physics.
The creation of these courses was brought about not by professors or academic advisors, but by the huge demand from Potter-loving students. At some universities, namely Boston University and Texas A&M, Quidditch teams are huge sporting events with schools partnering together for their very own Quidditch World Cup. These examples prove that Harry Potter is not a childhood book or purely for children, but a truly impactful series that readers carry well throughout their lives.
Overall, looking back onto twenty years—two whole decades—of Harry Potter evokes nostalgia and fond memories from even the slightest of fans. Through her seven novels, J.K. Rowling used Harry, Ron, Hermione and the rest of the Wizarding community to teach readers, young and old, some of the greatest lessons that they have carried throughout their lives and only grow truer with age. One of the biggest truisms, a line that rings true for many no matter their age, race, gender or Potterhead status—and is perhaps the most popular fan-favorite quote of the series—comes from Professor Dumbledore, when he says, "Happiness can be found even in the darkest times, if one only remembers to turn on the light."