Pride Month is a time for celebration and partying, but it's also the perfect opportunity to delve into LGBT culture. Even as Pride becomes more mainstream, books by and for LGBT people remain in the margins. Never fear, there's plenty of amazing literature out there — it's just a matter of knowing where to look.
In particular, there's a rich tradition of books both by and about lesbians and bisexual women, as well as women who refuse to be labeled. Below are seven incredible novels that are essential reading this Pride Month — whether or not you're a gay or bi girl yourself. Even better, in the spirit of Pride you could pick them up at your local LGBT bookstore.
1. "Rubyfruit Jungle" by Rita Mae Brown
Pride Month is a perfect time to brush up on LGBT history, and "Rubyfruit Jungle" is a central part of that; the seminal gay text made a massive impact when it came out in 1973, as its critique of marriage and portrayal of same-sex relationships were truly groundbreaking.
Brown herself was a member of the Lavender Menace, a group that aimed to combat lesbian exclusion in the Women's Movement. "Rubyfruit Jungle," then, is certainly politically charged. But it's also an engrossing coming-of-age novel that follows a young protagonist, Molly, who refuses to conform to her family and society's expectations of her.
After figuring out she's gay, Molly leaves her small town for college and New York. She's independent, blunt and stubborn, refusing to back down in the face of the hardships she experiences. Molly's story is bound to inspire you to live honestly and bravely.
2. "The Color Purple" by Alice Walker
"The Color Purple" is a literary classic — it won the Pulitzer Prize when it came out in 1983 and its more recent movie adaptation won a Golden Globe—  and if you haven't read it you're really missing out.
The plot revolves around Celie, a black girl living in 1930s rural Georgia, who is trapped by poverty, prejudice and abuse. Celie suffers a life full of loss, and her ability to love and be loved in return is what gives her some solace.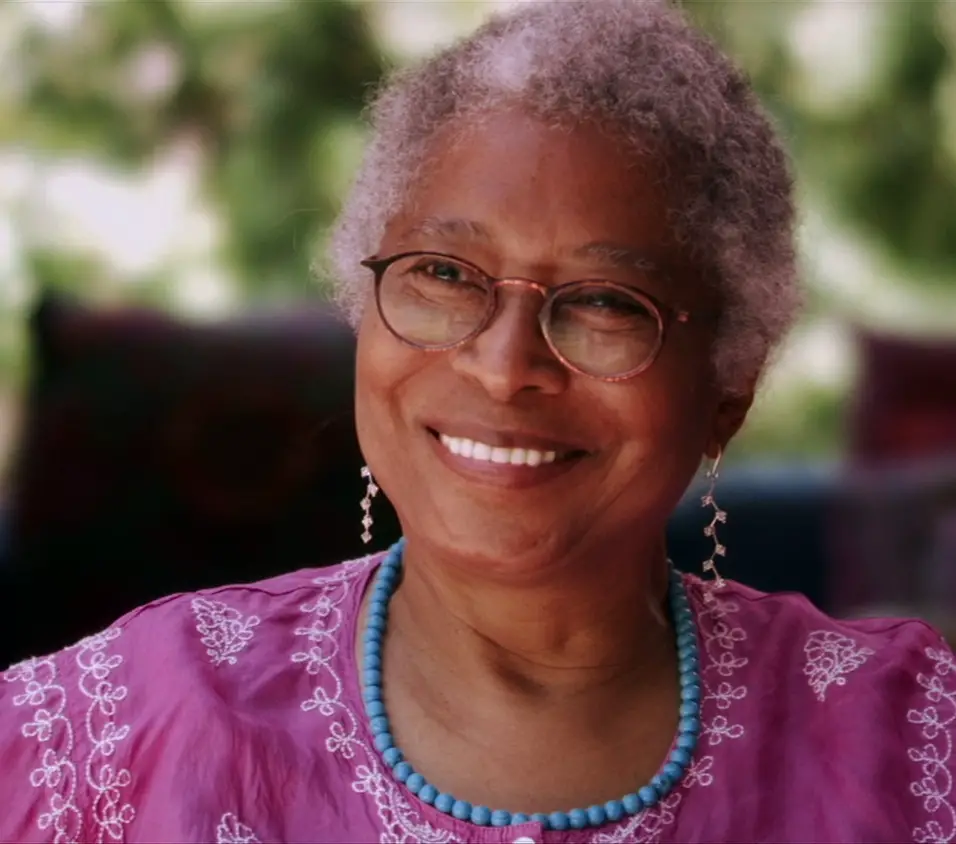 The unique narration is in the form of Celie's letters to God; in the 10th anniversary edition's preface, author Alice Walker even wrote that for her the novel is a "theological work." The novel suggests that happiness, healing and fulfilment can be found in the love between women, a fitting message for Pride Month.
3. "Salt Fish Girl" by Larissa Lai
This book is pretty much impossible to pin down in terms of both genre and actual plot, and it's like nothing else you've ever read. Encompassing sci-fi, dystopia, fantasy and mythology genres, the book tells a multigenerational story, taking the reader on a journey spanning the creation of the world, ancient China and a future Canada that's dominated by corporate power and biotechnology.
The text focuses on two characters, Nu Wa and Miranda, who inhabit parallel and intersecting narratives. The book's polymorphous and complex, but at its heart it's a story about humanity that will stick with you.
4. "The Life and Death of Sophie Stark" by Anna North
This 2013 novel written by a New York Times columnist is maybe the most unique on this list, even taking into account the weirdness of "Salt Fish Girl." Each chapter is written from the perspective a different person who knows the titular Sophie Stark, a misfit, bisexual filmmaker who's ambitious to the point of sociopathy.
The chapters provide a series of snapshots of Sophie's life, but she always remains elusive and out of reach. A book about a character as unlikeable as Sophie may not seem in the spirit of Pride Month, but on the other hand, it's really refreshing to have an LGBT character whose arc isn't about coming out or self-acceptance.
5. "Fun Home" by Alison Bechdel
"Fun Home," an autobiographical graphic novel by the iconic lesbian cartoonist Alison Bechdel, is about growing up and the relationship between Bechdel and her father. The mixture of rich, prose-like narration and beautiful illustration accompanies her journey not only of discovering who she is — a butch lesbian — but also understanding her father, a troubled, gay man who never left the closet.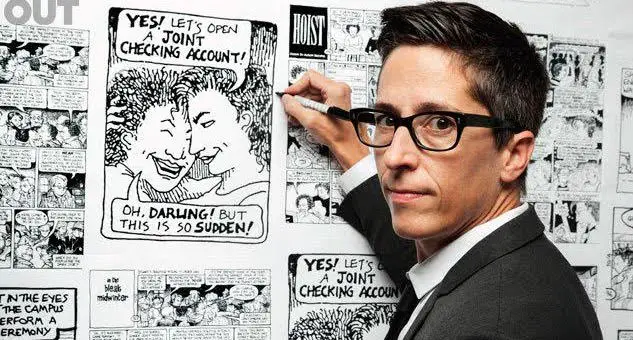 It's a powerful read, and has also been turned into an award-winning Broadway musical. And if it's up your street, it's also worth checking out Bechdel's well-known comic strip "Dykes to Watch Out For," which is where the idea of the oft-misunderstood "Bechdel Test" originates.
6. "Oranges are not the Only Fruit" by Jeanette Winterson
Set in England in the '60s, "Oranges are not the Only Fruit" is about unbelonging and carving out a different path in the world. The novel traces Jeanette's — a protagonist partially based on Winterson herself — journey to accept herself and face her religious mother's rejection.
Winterson's narrative is incredible; she switches between autobiography and allegory, weaving fables of knights and witches in between chapters in order to piece together the semi-fictional Jeanette's painful path away from her family and her church. The first-person narration is bone dry and matter-of-fact, shot through with the occasional dark humor, and the book masterfully paints a stark picture of working class life in northern England.
7. "Skim" by Mariko and Jillian Tamaki
The young-adult graphic novel "Skim" captures exactly what it's like to be an outsider in high school. Kim, nicknamed "Skim," is an overweight, Asian goth. She feels like no one understands her — that is, until she falls in love with her female drama teacher.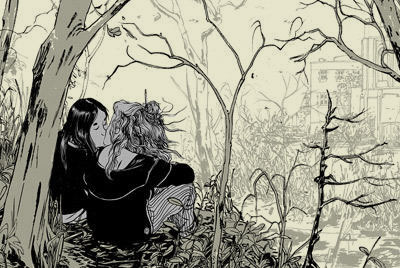 Skim's angst and painfully strong emotions come across as completely real. Writer Mariko Tamaki has a particular interest in stories about adolescence; in an interview with her I conducted for the Western Gazette, she said, "I've always found [it] fascinating because it's a time when you're deciding who you're going to be."
Tamaki sees it as important to tell Skim's story, especially in order to offer fans a character who may reflect their own situation: "I certainly think as a queer, Asian, chubby teenager I did not see a lot of queer, Asian chubby teenagers hanging out in my library," she said. Artist Jillian Tamaki's artwork is also really cool and unique; there are parts where the narration and dialogue stop to make way for amazing full-page pictures.