Indie comics, also known as alternative comics, are comic books that are intended for more mature audiences and generally stay away from the mainstream comic book publishers.
People may be familiar with indie comics without even realizing it, as projects such as "V for Vendetta" and "Scott Pilgrim" both received film adaptations and generous positive reviews. Also, some companies, such as DC Comics, have their own branch of alternative comics; in DC's case, the company owns an alt-comic line called Vertigo.
If you're interested in immersing yourself in the world of indie comics though, here are six great places to start.
1. "Sandman"
Although this list isn't ranked in any particular order, "Sandman" is probably the best indie comic on here. Created by the prolific fantasy writer Neil Gaiman, "Sandman" follows the story of Morpheus, who is also known as Dream, among other names.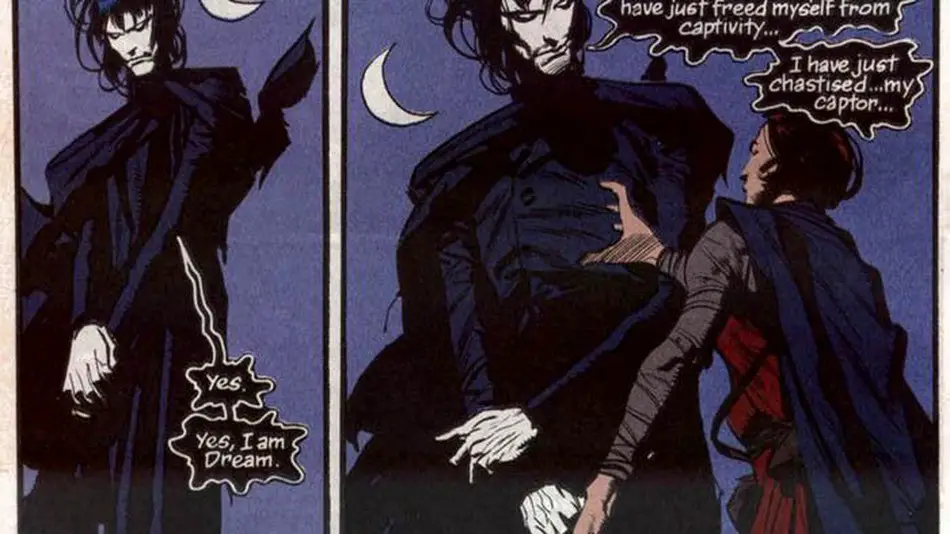 Morpheus rules the dream world and is sibling to the Endless, a group of fictional family members made up Death, Destiny, Desire, Delirium, Destruction and Despair.
For the first volume of "Sandman," readers follow Morpheus as he regains his dream realm and the objects of power he uses to rule it. Gaiman is also responsible for "Coraline" "American Gods" and "Anansi Boys," to name a few of his other accomplishments.
2. "V for Vendetta"
Written by Alan Moore, "V for Vendetta" follows V, an anarchist who wants to right the wrongs of his fascist society. The story takes place in dystopian United Kingdom where the citizens have become complacent with the power structure set in place by the authoritative government.
Driven by the thirst for revenge, V aims to topple the government and convince the country's citizens to accept anarchy as their new political system.
3. "Saga"
"Saga" takes place in a fantasy/sci-world where the people of planet Landfall and its moon, Wreath, are in an intergalactic war.
Brian K. Vaughan is the writer of the series, and his readers might immediately recognize that "Saga" has "Star Wars" influences. The series follows two star-crossed lovers, Alana and Marko, who are from opposite warring factions, as they flee for refuge and protect their hybrid daughter Hazel.
4. "Southern Bastards"
As Jason Latour, artist of "Southern Bastards," said when he was asked why people should read the comic, "the guy hits people with a stick."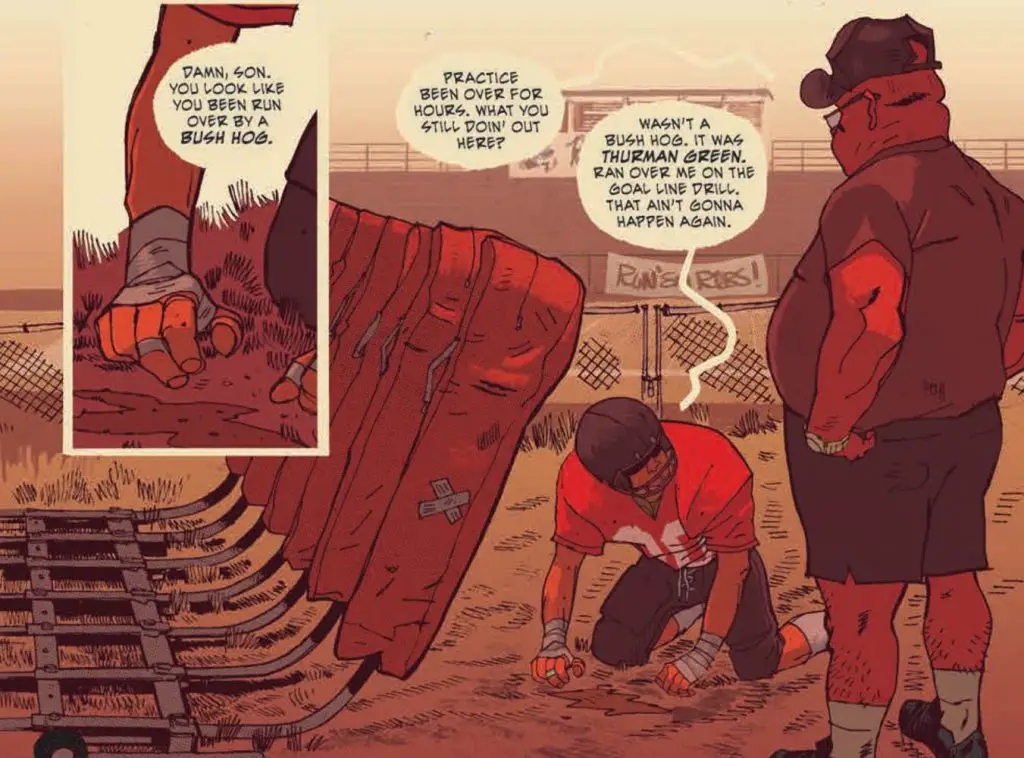 "Southern Bastards" is one of those gritty comic books comic fans don't come by too often. The protagonist, Earl Tubb, tries to take the law into his own hands when things in his old town get out of hand, but then runs into trouble dealing with Coach Boss, the high school football coach, who also happens to be the local crime boss.
5. "Nail Biter"
"Nailbiter" is a horror comic that is set in the town of Buckaroo, Oregon, which has produced 16 of the country's worst serial killers, giving the city a reputation as a factory for murderers.
Antagonist Edward Charles Warren, aka Nail Biter, is defined by two qualities: serial killing and biting off his victims' nails. In the story, he becomes the first suspect in a crime involving a missing FBI agent. Readers get sucked into the comic as Carroll's friend, NSA agent Nicholas Finch, tries to solve the mystery of his disappearance.
6. "The Walking Dead"
Now an AMC television series on its eighth season, "The Walking Dead" started as a series of indie comics written by Robert Kirkman and illustrated by Tony Moore. It may be easy to dismiss the comic and simply follow the storyline from television series; however, both mediums have significant differences.
To be frank, the AMC version is a lot more tame than the comic book version. The comic book contains graphic scenes and commentary that isn't allowed on cable television. Also, the comic and television series are different canon, so there are differences in the storyline.
7. "Deadly Class"
Imagine if the X-Men had no morals when it came to killing their enemies. Yeah, crazy right?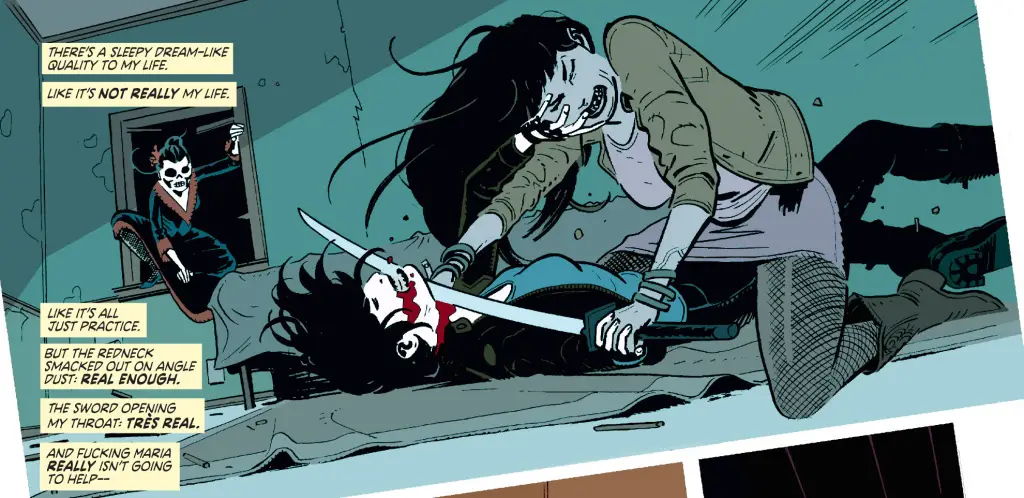 Readers of this comic follow the life of Marcus Lopez, who is enrolled in King's Dominion High, a school training the world's next top assassins. The series captures all the confusion of teenage life and the desire to fit in, while telling a story set in a world of death, murder and crime. Writer Rick Remender is a genius.
8. "Scott Pilgrim"
As you can probably guess, this is the comic responsible for the movie starring Michael Cera, in which Scott Pilgrim has to fend off an army of his girlfriend's exes.
Scott is a great guy who cares for the people around him, and much of the comic book's success stems from Scott's interactions with his supporting characters. His situation is portrayed as if he is a hero in his own video game.
9. "We3"
Ever wonder what it would be like if pets could talk? Well, "We3" explores that concept in a weird and twisted way.
The story follows the advent of something called mecha-animal weapons: a bunny, a cat and a dog. After a successful mission, the general overseeing their use is ordered to decommission the mammal trio, but an unwilling doctor sets them free.
10. "East of West"
In this comic, the Civil War never ended.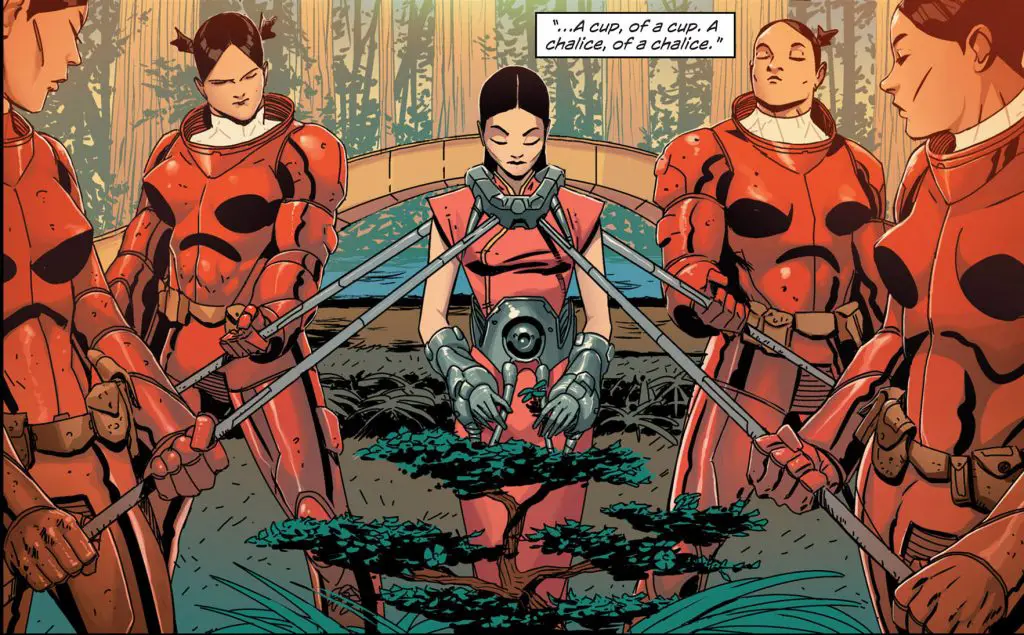 However, the United States has been broken up into factions composed of the Kingdom of New Orleans, the People's Republic of America, the Texas Republic, the Endless Nation and, of course, the original warring parties, the Union and Confederacy. The future of this dystopian world rests in the hands of the four horsemen.
11. "Sex Criminals"
Imagine if coming to an orgasm meant that people could stop time in its tracks. Well, that is in fact what Jon and Suzie, the two main characters of "Sex Criminals," can do. Yes, it is one of the more inventive indie comics on the market.
Both were able to use their abilities individually, but the twosome found their talent to be a curse rather than a gift. When the two meet each other, however, they begin using their sexual encounters to commit crime.