Finding time to read in college can be difficult. More often than not, just trying to get through the assigned reading is an insurmountable task. However, if you ever need a break from the monotony of school reading but can't really commit to a full-length novel, try some graphic novels. They have the benefit of being quick reads while being just as immersive as any traditional novel. Plus, pictures!
As someone also new to the genre, I had a hard time finding the right novel to break me in. Graphic novels and, by heavy association, comic books, feel as if they come with too many strings attached. It's quite a task to find stories that don't require prerequisite universe knowledge, so I've done some of the work for you. Here are my recommendations.
Under Image Comics, "Saga" is an intergalactic space opera fantasy focused on two unlikely lovers and their child. In a different galaxy (perhaps one far, far away), two different worlds are embroiled in a war whose bloodlust threatens to consume it entirely. By essentially outsourcing the conflict, the planet Landfall and its moon, Wreath, have devastated entire civilizations while their own societies remain untouched.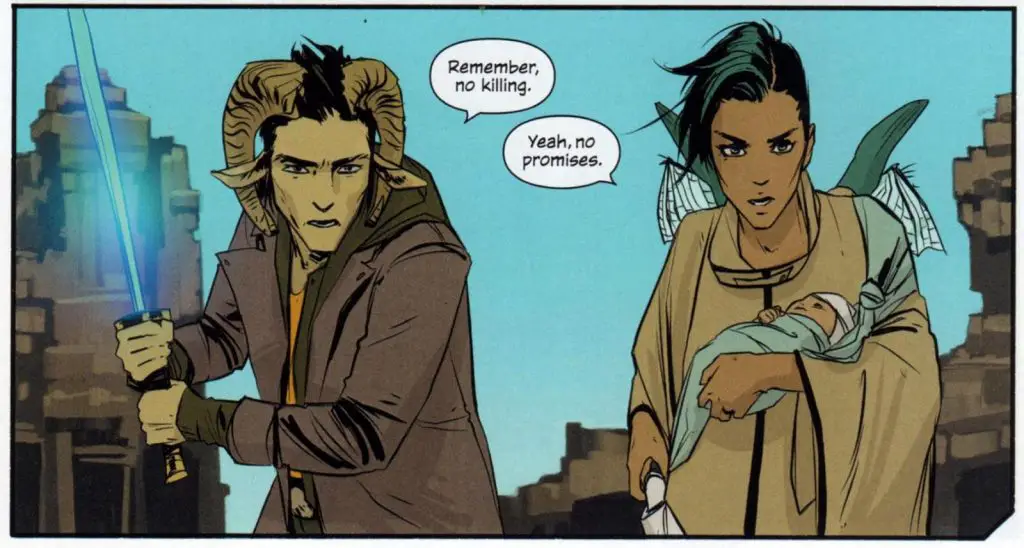 At the center of the comic's plot are former soldiers—or, more accurately, deserters Marko and Alana, whose positions on opposite sides of the war meant they should never have even spoken, let alone fallen in love. The product of their star-crossed union, a daughter named Hazel, is even more illegal than her parents' marriage. In an endless, lucrative war of which no one remembers the cause, hope of coexistence is unfathomable.
"Saga" has won several awards, including wins in multiple categories for the Eisner, Harvey and Hugo awards. The series is critically acclaimed and bound collections of the current volumes outsell "The Walking Dead," Image's previously most popular comic to date. In an age where politics have become something out of a nightmare, "Saga" has a prescient relevance that resonates especially with readers in today's political climate.
Set in the 1980s, the comic follows a quartet of paper girls (Eric, MacKenzie, KJ, and Tiffany) on "Hell Night," a.k.a. the morning after Halloween. The girls expect to deal with obnoxious teenage boys prowling after a night of drunken antics. However, their expectations are exceeded when a couple of time travelers on the run from interstellar bounty hunters attempt to take refuge in the girls' timeline—endangering the fabric of time and space itself.
Through encounters with a future they could have never fathomed and suspicious doppelgangers, the girls embark on a journey to set things right. Should the girls fail, the universe as they know it will be destroyed. And no one wants that.
"Paper Girls," like other comics spearheaded by Vaughan, is critically-acclaimed and has won three Eisner awards for "Best New Comic," "Best Penciller/Inker" and "Best Colorist." At its heart, the comic offers an unsanitized glimpse of the '80s for those who haven't lived it and maybe even those who have, and what a future might look like if Siri could read your mind.
If you could prevent the worst thing that's ever happened to you, would you? More importantly, what lengths would you go to in order to accomplish that? Clowes explores the answer to this question in his most recent novel published by Fantagraphics. Just married and dirt poor, couple Jack and Patience Barlow discover that they have a baby on the way and try to turn their lives around. When Jack comes home one night and finds a pregnant Patience dead on the floor after a home invasion gone wrong, all efforts to create a fresh start are destroyed.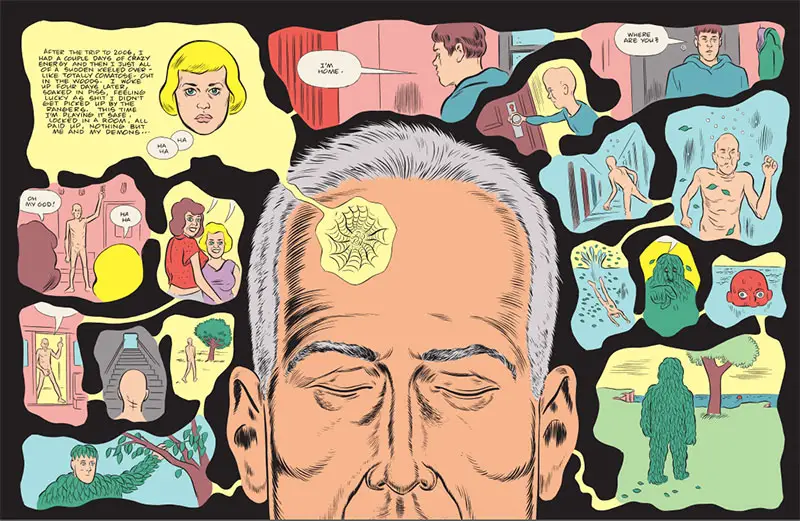 A love story at its heart, "Patience" paints the picture of a vengeful man decades in the future still reeling from his grief and a woman decades in the past desperately afraid of what the coming years may hold for her. The reader can't help but wonder what they would do in a similar situation as storylines converge and time travel is thrown into the mix.
While "Patience" is a bit of a heftier commitment at 180 pages, the benefit is that it's not serialized. Readers can begin "Patience" with no worry about cliffhangers and several month-long waits for the next volume to be released. Currently, the graphic novel is anticipating a film adaptation and has won multiple awards, including the Eisner and Harvey awards.
In a more traditional comic fashion, the newest incarnation of "Ms. Marvel" is a perfect introduction to those new to comics and superheroes. The story follows Kamala Khan, an ordinary Muslim teenager just trying to live her life in Jersey City. Khan takes up the mantle of Ms. Marvel after coming into contact with a funny green mist that activates her Inhuman genes and she accidentally shapeshifts into her favorite superhero to fight her first criminal. Unlike most Marvel properties, Khan's "Ms. Marvel" requires little knowledge of the vast comic universe to be enjoyable.
This story breaks down walls with Muslim representation that balances it as an aspect of Khan's life without it being her sole character trait. Winner of the Hugo Award, "Ms. Marvel" commands respect in its efforts to normalize the American experience as a simultaneously Muslim experience. Critics lauded the comic for providing a fresh take on the origin story trope and introducing funny, uniquely fleshed-out characters into the expansive Marvel universe.
If you're looking for something with a little less commitment than fantastic worlds and convoluted time travel plots, try out Allie Brosh's "Hyperbole and a Half." Previously a webcomic and blog, "Hyperbole and a Half" is a bound collection of Brosh's illustrated autobiographical stories. Her slightly crude art style is endearing and contributes to the relatable aspect of the stories she chooses to share. Even if you've never heard of Brosh, anyone even vaguely familiar with the internet will have seen the "ALL THE THINGS!" meme. The joke originated from a panel in Brosh's comic "This is Why I'll Never be an Adult."
Beyond creating internet memes, Brosh's work focuses on more serious topics such as her struggles with depression and ADHD. In addition to this, Brosh gives voice to anxieties about growing up, adulthood and childhood quirks that everyone thinks they're alone in experiencing.
Brosh's book is a "New York Times" bestseller and recipient of Library Journal's "Best Book of the Year" in the memoir category for 2013. Brosh treats every story she writes with the kind of humor that pierces straight to the heart of any topic. Readers can take a break and enjoy a few anecdotes before returning to a soul-crushing pile of homework.