"Avengers: Infinity War," one of the most anticipated crossover event in movie history, broke box office records with the biggest opening weekend ever by bringing in $630 Million after its premiere on April 27.
Featuring a hulking 40 Marvel characters, ranging from heroes to villains to non-superpowered side characters, this action-packed comic-based blockbuster brings together geeks and non-geeks alike in celebration of the mythologies and original stories that made the MCU (Marvel Cinematic Universe) possible.
If you are among those fans who just wait until the next available time slot to run to the cinema for "Infinity War," here are some comic books that will provide more info on characters and the plot of infinity war and more importantly are enjoyable to read.
1. The Infinity Gauntlet (1991)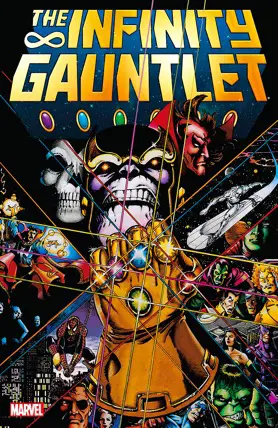 This comic book by writer Jim Starlin and artists George Perez and Ron Lim, whose plot is identical to that of "Avenger: Infinity War," is the inspiration of the movie.
In the comic, Thanos is trying to collect all of the infinity gems in order to enamor Mistress Death, the physical embodiment of death itself. There is not much more I can say without spoiling the movie, but it's fascinating to see where the movie and the comic intersect.
2/ Black Widow (2014)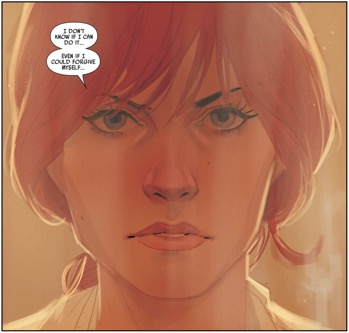 Writer Nathan Edmondson and artist Phil Noto created an interesting comic about the life of Natasha Romanov when she's not fighting villains with the Avengers or infiltrating enemy ranks as an agent of S.H.I.E.L.D. She takes off the book assignments that her Avengers teammates consider immoral as a way to get rid of her ledger and to atone for her past crimes.
A good portion of the narration is done by Black Widow herself, which gives readers much more insight into her thoughts and emotions than the Marvel movies have and will ever do. With Noto's stunning and colorful artwork and Edmondson's story of the Russian spy, this series is a mysterious page-turner.
3. The Vision (2016)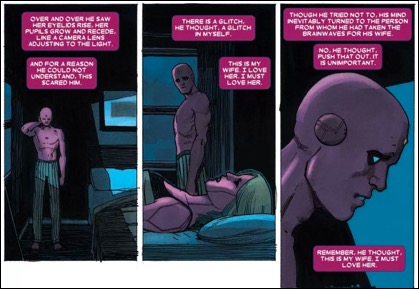 The Vision from Marvel movies is an android created by Ultron with the help of the Mind Stone and changed by Tony Stark and Bruce Banner by uploading J.A.R.V.I.S into his body, creating a good force to protect humanity. His origin story in the comic lore, however, is different, but this comic series doesn't focus on that.
Instead, it is a story about the Vision creating a family for himself to live a normal life in the suburbia. Sounds weird right? But it's actually a sad and smart story on what it means to be human, as the Vision family struggles to cope with fear, love, lust, violence, anger and more.
There's murder, mystery and introspections on humanity in this series by writer Tom King and artist Gabriel Hernandez Walta.
4. Hawkeye (2012)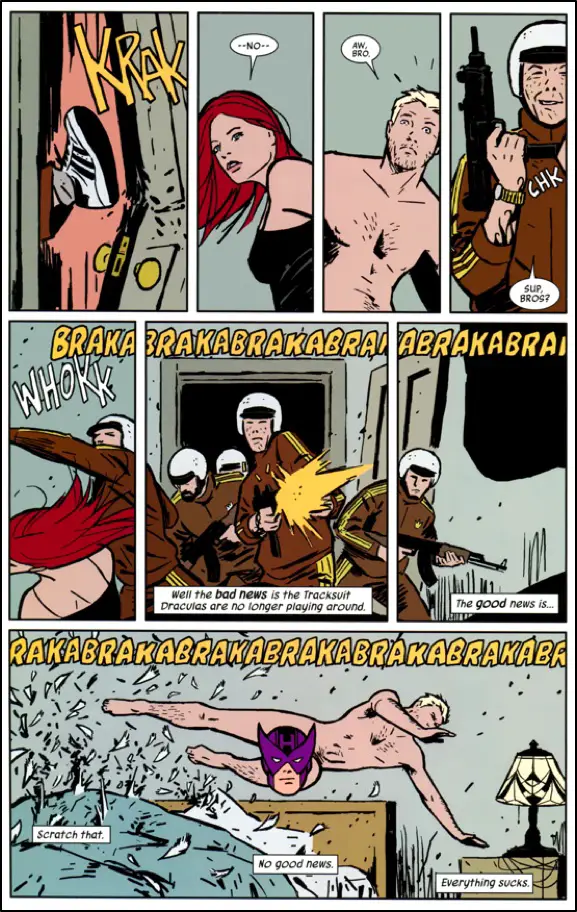 Hawkeye, aka Clint Barton, doesn't get too much attention in the movies, except for "Avengers: Age of Ultron" in which he has a wife and kids (which was kind of random). Most fans would say he's their least favorite Avenger, but after this series, he would be their favorite.
In this comic by writer Matt Fraction and artist David Aja, Clint Barton is just a regular guy that gets himself into bad situations, such as accidentally angering the Russian mob. He is still Hawkeye and an Avenger, but no one in his apartment building really knows that and they prefer to call him "Hawkguy."
Unlike many comics which portray an invincible, all-powerful hero, "Hawkeye" is just like any other guy with a few ex-wives, loves watching Dog Cops and breaks most bones in his body when doing his superhero duty.
I personally own expensive hardcover editions of this series and if you don't give this hilarious comic on what Hawkeye does when he's not an Avenger a chance, I will be personally offended.
5. Scarlet Witch (2016)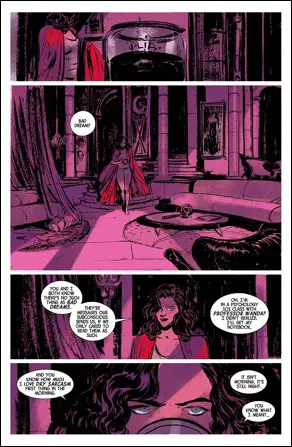 In this recent series by James Robinson, Vanesa Del Rey and many other artists, Scarlet Witch aka Wanda Maximoff is on a mission to atone for her past crimes, using her magic to fight evil. Magic is broken and she sets out to discover why and who is responsible for that.
The comic explores how magic works in the Marvel universe and touches on Greek and Irish mythology as well as Christian ones. The artwork tends to change from issue to issue, always making the visuals a surprise. If you've ever wanted to know more about the Scarlet Witch, it's an interesting and light read that even non-geeks can understand without researching 50 years of backstory.
6. Black Panther (2016)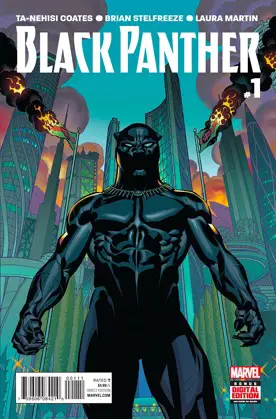 Similar to the hit movie, this comic by writer Ta-Nehisi Coates (journalist from Atlantic and a National Book Award winner) and artist Brian Stelfreeze has T'Challa trying to keep Wakanda from falling apart.
A super-powered terrorist group called The People has started an uprising among the people of Wakanda and the Black Panther struggles to rule his people, fearing to appear as a tyrant in a time that requires a firm hand to keep the country together.
7. All-New Guardians of the Galaxy (2016)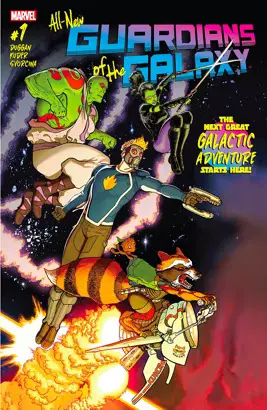 Ride along Star-Lord, Drax, Gamora, Rocket and Groot as they pull off heists across the galaxy. They get caught in-between the Grandmaster and the Collector with the Grandmaster holding their payments until they steal the Hujahdarian Monarch Egg from the Collector.
Besides their business problems, there are issues within the team, Drax has become a pacifist, Gamora is hiding something and Groot is growing. It's a fun read by writer Gerry Duggan and artist Aaron Kuder, among others, that has the same snappy humor as the movies.