In 2005, author Scott Westerfeld released "Uglies," the first installment of what would later become a beloved young adult book series. In the series' futuristic setting, teenagers undergo a special surgery when they reach age 16 that makes them look physically perfect but negatively impacts their minds. While the series was initially slated to be a trilogy, Westerfeld added another novel to his creative dystopian world in 2006 when he released "Extras," a companion novel to the first three books.
Now, 13 years after the first novel was published, Westerfeld has announced that he will be releasing four more books in the "Uglies" world, starting with "Impostors." With a publication date of Sept. 11, the first of Westerfeld's new novels will follow a teen girl whose father has sent her into a perilous situation to pretend to be her much more charming twin sister.
Although the plot of "Impostors" sounds vastly different than the body modification premise in the original series, I am hoping that fans will still be able to sink into a world that feels familiar and does the previous novels justice. Below are four things fans might expect from Westerfeld's new additions.
1. Fascinating Technology
Among other things, "Uglies" gave readers hoverboards, an interface ring that tracks people's locations and helps them interact with their surroundings and of course, surgical practices that can completely transform someone's appearance. The different forms and uses of the society's advanced technology were intertwined in every scene of the novel, creating an intricate and unique world.
Surely fans will catch glimpses of the familiar technology in "Impostors," but I hope Westerfeld introduces more innovative technology in his upcoming novel. Further developing the technological landscape of the society would not only help broaden the world but also give the upcoming installments more depth.
If Westerfeld is going to expand the series after all this time, he needs to make it worth it. He needs to give fans something special, rather than simply recycling old concepts.
2. Destroying Harmful Standards
The world Westerfeld crafted over the course of four novels was harrowing yet believable. The books shone a harsh light on the dominance of homogenous beauty standards and then slowly brought them crumbling to the ground. The characters questioned, criticized and fought the status quo.
Although "Impostors" might not focus on the same issues, it would be great to see more characters dismantling the toxic views that can constrict a society. Westerfeld was honest and insightful in the original series. Fans can only hope his new books will look at the world with such a keen eye.
3. Adventure
In the "Uglies" series, the characters embark on both physical and emotional adventures. Sure, they travel to unfamiliar lands, they plot to take down the government, they get rescued and they get captured, but they also learn and grow so much. Some of them have to accept that everything they have ever thought about the world is wrong. They sacrifice their values and themselves.
By bringing readers back to the "Uglies" universe, Westerfeld is essentially promising to deliver the same adventure and characterization that fans fell for in his earlier novels. Although it might be a lot to wish for, I expect Westerfeld to push the story even further in "Imposters." I want him to take his characters places readers never could have imagined — a familiar tingle of excitement mixed with new boundaries.
4. Diversity
As the YA community pushes for more diversity in publishing, it's easy to see how white-washed fiction can be sometimes. The first three novels in the "Uglies" series are dominated by straight white people. However, "Extras" is more inclusive, as it is set against a Japanese backdrop and contains Asian characters.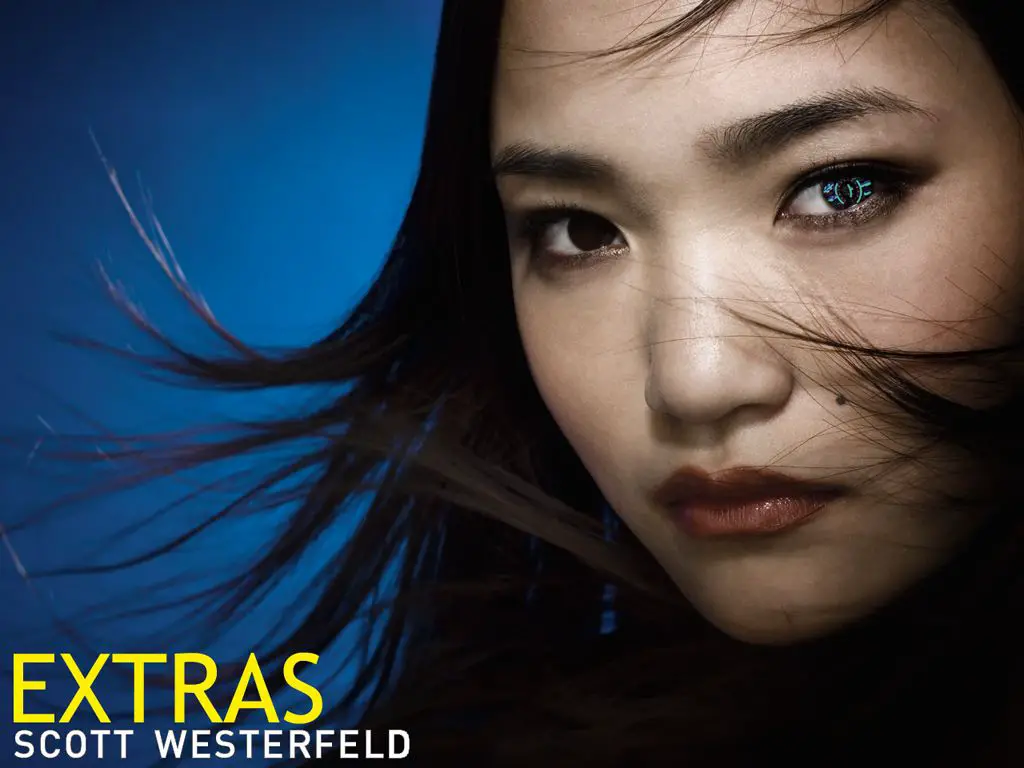 While Westerfeld's attempts at diversity were a honorable, but perhaps he will do more in the new installments. It would be meaningful to so many of Westerfeld's fans to see their race, sexuality or religion represented in his complex world.
It seems hazardous to revive a series 12 years after it has ended. There's such a high margin of disappointment for the fans. Westerfeld undoubtedly walks a precarious line between recapturing the charm of the original series and delivering something that still feels fresh.
Why even delve back into a world if there's nothing new to add? Readers don't want to feel like the story they've adored for years is being stretched too thin, or that a favorite author is merely returning to his most famous series as a gimmick for money or bestsellers lists.
When it comes to "Impostors," if Westerfeld incorporates the four aspects above, I am positive fans will absolutely devour the upcoming novels.