Literature produced by Asian Americans has seen a dramatic increase in popularity and numbers. Where Asian-American representation in previous literary years was peopled by a handful of writers, such as Amy Tan, Maxine Hong Kingston and Jhumpa Lahiri, this year offered a wide array of Asian-American writers speaking to a multitude of experiences with race, class, gender and identity.
The seven writers who follow are vanguards of the new Asian-American literary movement, achieving critical acclaim, cultural currency and unprecedented levels of financial success.
1. Viet Thanh Nguyen
Nguyen's 2015 debut novel "The Sympathizer" won widespread approbation upon publication for its searing wit and gripping story of a North Vietnamese double agent during the height of the Vietnam War. The work ended up receiving the Pulitzer Prize for Fiction in 2016, becoming the first work of fiction written by an Asian-American writer to do so since Jhumpa Lahiri's short story compilation, "The Interpreter of Maladies," in 2000.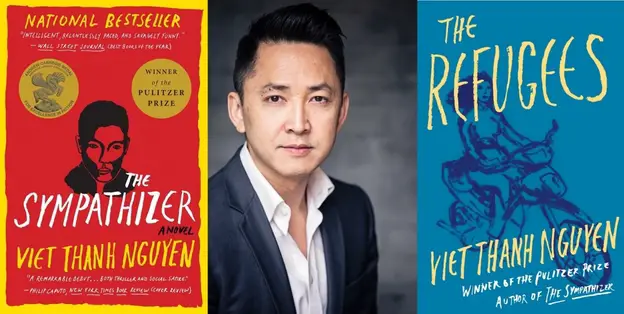 Nguyen released his own short story collection, "The Refugees," this year, painting eight deft, but ultimately human portraits of the trials and tribulations of the oft-mythologized refugee. Viet Thanh Nguyen is a writer whose insights into the nature of identity, citizenship and Americanness are cutting, revelatory and humorous all at once—if you're looking for a read that makes you laugh and think simultaneously, Nguyen is the way to go.
2. Celeste Ng
Celeste Ng's strength lies in her ability to tell stories that appear gentle and soft, but are sinister and earth-shattering in actuality. Her first novel, "Everything I Never Told You," recounts the reactions of a seemingly happy, well-adjusted mixed Chinese-American family to the death of their middle daughter after her body was found in a lake; the secrets that bubble up to the surface along with her make crucial observations about the dynamics of race within a single family.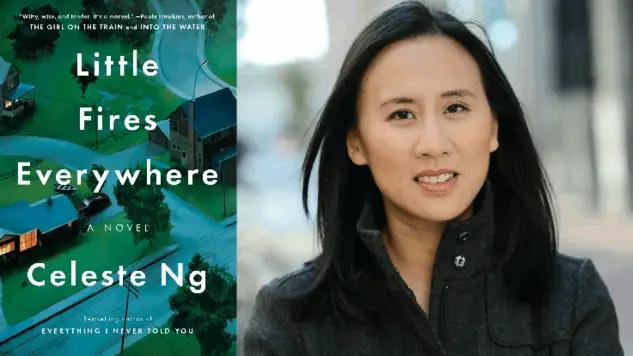 Ng's second novel, "Little Fires Everywhere," tackles similar issues, but extrapolates them to an entire mid- to upper-class neighborhood in suburban Cleveland whose carefully curated image is threatened after one family's adoption of a baby Chinese girl. Possessing a keen eye that lays bare the fault lines of family life and the struggle of Asian Americans inhabiting the American Midwest, Ng keeps her audiences alert and intrigued as they flip eagerly through the pages of her novel all night long, hungry to figure out what happens in the end.
3. Tanwi Nandni Islam
Tanwi Nandni Islam has only one published work to her name, but it's one that's suffused with verve and grace. A tenderly crafted bildungsroman grappling with religion, sexuality, immigration and queerness, "Bright Lines" follows the lives of one Bangladeshi-American family trying to hold their own in a rapidly gentrifying Brooklyn, while also suppressing horrific memories of the 1971 Indo-Pakistani War that both gave birth to and devastated Bangladesh.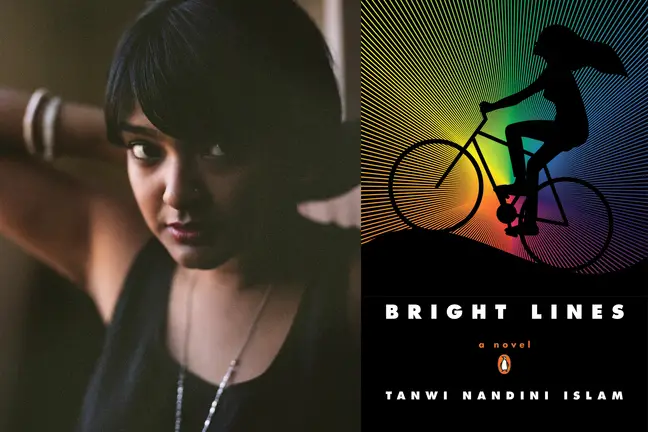 Islam is also one of the few writers out there who captures queer narratives in the Asian American, particularly the South-Asian American, experience and thus fills a highly neglected gap in the body of Asian-American literature. She is currently working on a new, science-fiction novel—keep your eyes open!
4. Rupi Kaur
Disclaimer: I have a few issues with Rupi Kaur's poetry. I don't think her writing is up to code and I find a good deal of her poems sloppy, disingenuous and easily reproducible (as evidenced by these high-quality memes). I also take umbrage at her insistence that she speaks, in broad strokes, for the experience of the South-Asian diaspora without acknowledging her incredibly privileged position as an upper-caste Punjabi woman. On top of that, she isn't technically Asian American: she's Indo-Canadian.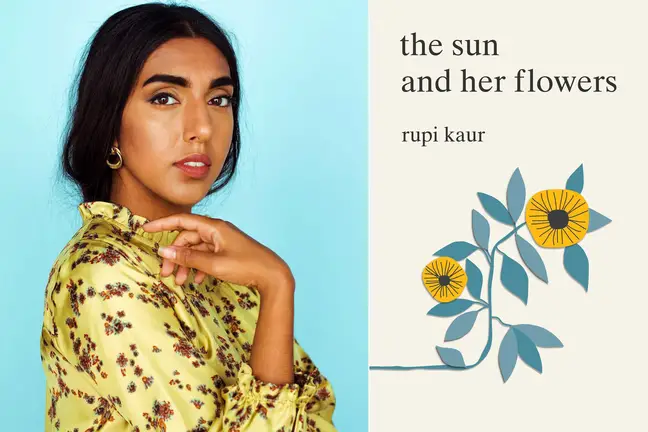 Her Insta-famous poetry, however, has transcended so many boundaries and has impacted scores of women across the globe that it would feel negligent if this list made no mention of her. Her readings at Madison Square Garden have sold out and her Instagram boasts almost two million followers, making Kaur one of the most famous writers of Asian descent the world has ever seen. "the sun and her flowers" is Kaur's newest collection of poetry and though I strongly caution against having her poetry be your final destination on your poetic journey, it certainly is a good place to start.
5. Min Jin Lee
Though her first novel, "Free Food for Millionaires," was highly praised when it first came out in 2007, it is Min Jin Lee's second novel, "Pachinko," one of this year's National Book Award finalists, that has launched her into renown. "Pachinko" takes readers into the lives and minds of a family of Korean immigrants living in Japan in the early twentieth century, meditating not just on immigration and ethnic conflict, but on the nature of colonial and postcolonial identities as well.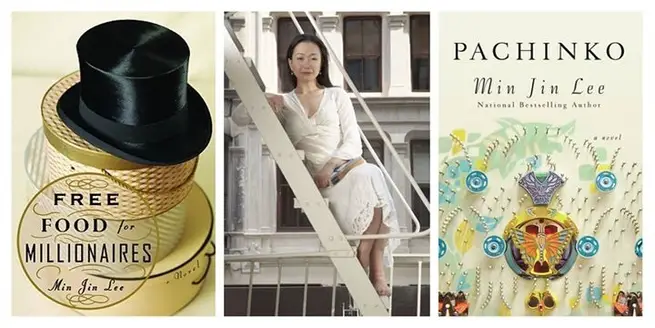 Lee's novels crack open the sometimes-homogenizing terms "Asian" and "Asian American" to reveal the unbelievable diversity of individual and collective experiences that undergirds them—she is a masterful writer by any standard.
6. Ocean Vuong
Though diminutive in person, Vietnamese-American poet Ocean Vuong contends with hefty topics in his work, touching on everything from the legacy of war to the traumas of immigration to the pain and joy of accepting yourself for what you're worth (like Islam, Vuong is one of the few queer Asian-American writers producing popular work).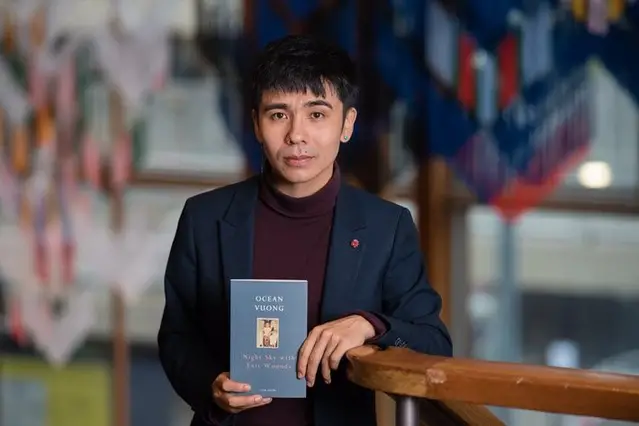 Vuong contends with his family's personal history in his newest collection of poetry, "Night Sky with Exit Wounds," which was released last year to widespread critical acclaim and was included on the New York Times' list of the top ten books of 2016. Even Michiko Kakutani, the Times' notoriously hard-to-please book critic, offered her adulation of Vuong's latest work, saying that Vuong possesses a "tensile precision reminiscent of Emily Dickinson's work, combined with a Gerard Manley Hopkins-like appreciation for the sound and rhythms of words."
7. Ruth Ozeki
Ruth Ozeki is not the newest Asian-American writer on this list, but her most recent novel, "A Tale for the Time Being," which was shortlisted for the prestigious Man Booker Prize three years ago, is an important addition to the Asian-American literary canon.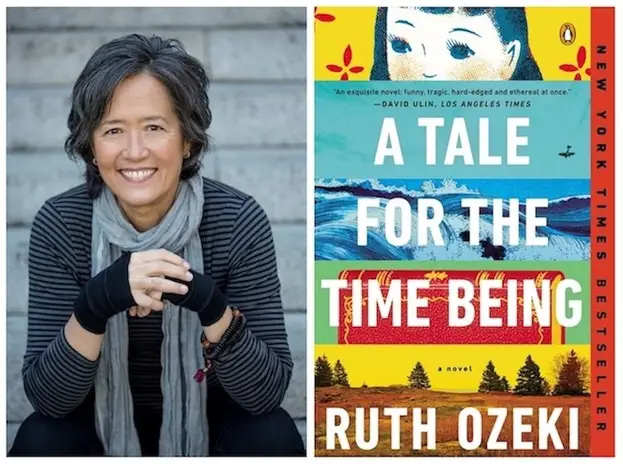 "A Tale for the Time Being" is an ambitious, multifaceted story of a diary washed up on Canadian shores, a girl who's having trouble adjusting to her new life in Tokyo and a revolutionary Zen Buddhist nun who loves singing karaoke, a story that weaves in elements of quantum physics and Buddhist conceptions of time and space, a story of two different (but also not-so-different) people communicating across time, culture and nation.
Ozeki puts together a wildly postmodern pastiche of genres and literary forms in "A Tale for the Time Being" to discuss ethnicity and identity in refreshingly new modes, defying what people have come to expect of the "Asian-American" novel.