For many college students, summer vacation is a time to make as much money as possible before returning to school in the fall. However, everyone needs a little break from the hectic work week now and again. For people who love to get lost in a good book for hours on end, it's important to know which ones are worth your time and money before purchasing.
Here are the top three hottest crime fiction books of the summer that book lovers everywhere need to read before heading back to school.
Disclaimer: The following descriptions will have spoilers!
1. Behind Closed Doors by B.A. Paris
"Behind Closed Doors" can be best described as a suspense/mystery thriller in which the reader is on the side of the murderer and hopes she gets away with it. The book has a simple plot, relying on most people's knowledge of a seemingly "perfect couple" — the type of couple that's almost too perfect.
In the case of the Angels, the husband Jack seems to be a devoted man, a great host in social situations and a lawyer that defends battered women. He buys his wife, Grace, a dog named Molly and is sympathetic to Grace's problems with her sister, Millie, who has Down syndrome. He even goes as far as to suggest that Millie move in with them so they can take care of her.
However, Jack has built a room in the basement of their expensive house that only can be opened from the outside. The room has no ventilation so that once someone is locked in, they will be there until they die of hunger, thirst and suffocation. The walls and floor of the room are painted red and decorated with tortured women hanging on the walls. Jack forces Grace to paint these women and if she refuses, he starves her until she submits. He tells Grace how he will put her sister in "the room of death" and leave her there to die. Jack also kills their family dog in the room and forces Grace to bury its corpse.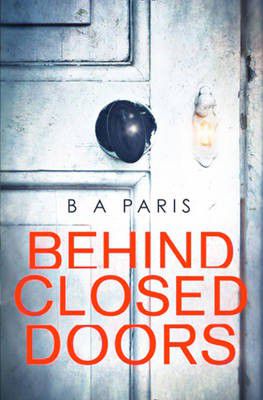 As soon as the couple got married, Jack began to show his true colors to Grace by explaining how much he hates women, enjoys cruelty and how he battered his parents to death. Grace's friends and family don't understand why she never speaks to them or visits, but Jack informs them that she is "unwell" and "fragile."
Finally, although severely frightened (and rightfully so) Grace decides that the only way out of her situation is to kill Jack. She accidentally comes across some sleeping pills but is worried that she does not have enough to successfully murder him. After sneaking him the pills, she convinces her friends and family that Jack has mysteriously disappeared while she is abroad.
2. The Couple Next Door by Shari LaPena
Anne and Marco Conti seem to have it all: a loving relationship, a beautiful home and a sweet 6-month-old baby girl named Cora. Anne and Marco accept an invitation to a dinner party at their neighbor's house one night and decide to leave their baby at home in her crib while she sleeps, and the couple agree to check on the child every half an hour.
When Anne and Marco return to their home a few hours later, they find that their door is slightly ajar and Cora is missing from her crib. Police arrive at the scene immediately, and Anne and Marco are at the top of the suspect list.
To no avail, Detective Rasbach attempts to figure out what has happened to Cora, but the only footprints found in the house belong to Anne and Marco. The couple decides to publicize the kidnapping by offering $3 million to anyone who can bring their child back to them.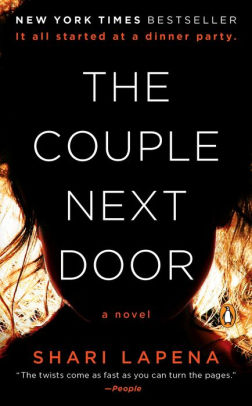 A few days later, Anne and Marco receive a letter with Cora's onesie demanding a $5 million ransom. Anne's parents offer to give the money to the couple, and Marco decides to meet the kidnappers alone without informing the police of his plan. When he arrives at the destination, he is hit on the back of the head and goes unconscious. After waking, he finds that the money has been stolen, and Cora nowhere in sight.
Later in the book, readers see Marco's point of view of the story. Here, readers learn that Marco played a part in the kidnapping of his own daughter and had planned the entire scenario with a man, Bruce, that he met at a bar. The idea was that Marco would give Cora to Bruce at midnight while the couple was at the party when it was Marco's turn to check on the baby. He then would demand a ransom and use the money to revive his failing business.
A few days later, however, Marco reads in the newspaper that Bruce, who is actually named Derek, has been brutally murdered in his home. When Anne sees the same story in the newspaper, she recognizes Derek as a friend of her father.
Meanwhile, Anne decides to stay at her parents' house for a few days because she feels she is losing her mind while being in her home with Cora still missing. One day, she wakes up and sees her father carrying a gym bag and walking briskly into the woods. She chases after him and when she finally catches up to him she sees that he has Cora.
The most disturbing aspect of this book is that Anne's own father was the mastermind behind the entire plot of kidnapping his own granddaughter to take advantage of Marco's deep financial issues to bait him into kidnapping his daughter.
3. The Secrets She Keeps by Michael Robotham
This suspense-filled thriller tells the stories of two women who are both pregnant around the same time. Each chapter alternates between the two women and their perspectives of life and the events happening around them. Agatha is described as a "bright, but troubled" woman who is working part-time stocking shelves at a grocery store where mommy-blogger Meghan often shops.
Agatha is almost obsessive over Meghan, believing the chic mother has everything Agatha wants: a loving husband, two beautiful children and a gorgeous home. Agatha, on the other hand, is pregnant by a man who won't return her calls and makes little to no money working at the grocery store. The only good part about Agatha's days are when Meghan comes into the store, and she can admire her from afar. Agatha also reads Meghan's posts on her mommy blog every single night, which is where she learns that Meghan is also pregnant.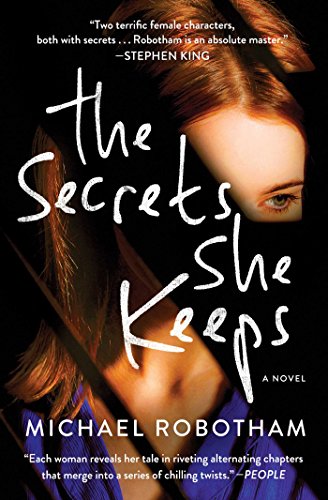 One day, Agatha musters up the courage to speak to Meghan, informing her that they are both due to have their babies around the same time. Meghan is kind and supportive toward Agatha, but their new friendship soon takes a sinister turn.
Both women have secrets they would never share with anyone — Agatha's mental imbalance is due to a painful past including sexual abuse by a church leader as a teenager and the guilt she feels over the death of her younger brother. Meghan's pregnancy is a surprise on several levels: the father of her baby could be her husband, Jack, or Jack's best friend Simon whom Meghan was drunkenly drawn to one night after a fight with her husband.
The shared pregnancies of Meghan and Agatha bring them together, but what is most shocking about this book is the way the two women viciously threaten and blackmail each other with their darkest secrets.
These three crime fiction thrillers are must-reads for anyone who loves an intense plot and dramatic ending. All three novels will have readers obsessed and wanting to finish the book in one sitting to find out what happens next. Get reading!