Congratulations are in order for rap superstars Cardi B and Offset! Both parents announced their baby girl's arrival this Tuesday on Instagram. There had been a lot of speculation about Cardi's pregnancy before she announced it on "Saturday Night Live" in April.
Cardi B and Offset's relationship became known to the public in early 2017. In October of that year, they became engaged publicly after Offset proposed to her on stage in Philadelphia. Last month, however, TMZ reported that the pair had actually married in September 2017, a whole month before the very public "engagement."
Cardi B confirmed the marriage on Twitter the same day it was reported with a sentiment about how she wished to share the moment solely between her and her husband. She ended the post with "Well now since you lil nosey fucks know at least ya can stop saying i had a baby out of wedlock."
The baby girl, named Kulture Kiari Cephus, is Cardi B's first child. Born in the Bronx to the name Belcalis Marlenis Almazar, Cardi has experienced a very sudden and intense fame. She first became known for starring on the VH1 show "Love & Hip Hop: New York," of which she was the breakout star from 2015 to 2017.
Last year, she had two singles reach number one on the Billboard 100, one of them being her famous "Bodak Yellow." Her album, "Invasion of Privacy," was released this year and also made number one on Billboard's album chart. However, her fame transcends music charts and reality TV — Cardi B is a certified internet star.
She is a woman of many trademarks, one of them being her voice. She also has many catchphrases, her most famous being the drawn out "Okuuuuuur" (which means "Okay," if you couldn't tell). Beyond that, she is a woman of unflinching honesty; she frequently speaks out about her early career as a stripper, even stating that stripping "really saved me from a lot of things."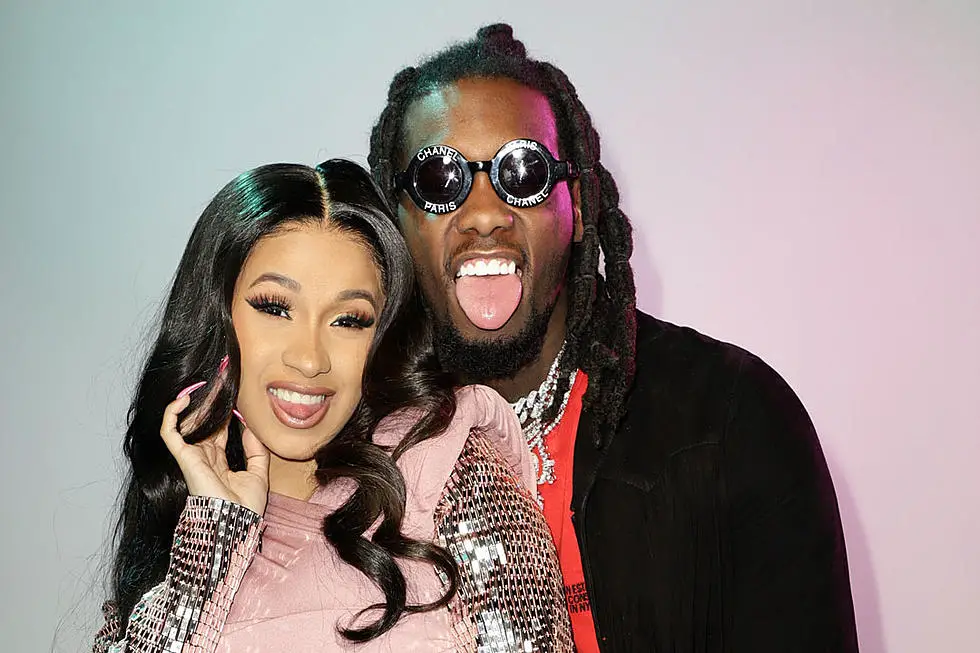 She also was a former member of the Bloods, something she has never hid from the media. Despite the portrait that these facts might paint, Cardi B does what she can to defy her stigma; she is an outspoken feminist, Bernie Sanders supporter and has even spoken about her admiration of FDR and the New Deal.
Her husband Offset, born Kiari Kendrall Cephus, is one-third of the Georgia-based rap group Migos. Migos are best known for their smash hit "Bad and Boujee." Kulture is Offset's fourth child. Recently, the pair appeared in a glamorous Rolling Stone spread and cover. The cover shows Offset kissing Cardi's pregnant belly, with her tattoos shown off to the world.
The couple will hopefully continue forth in parenthood and in life as they have been thus far by being fully exposed and showing their love to the world honestly. Cardi B has even said that she is "going to tell her everything." Describing a future conversation, Cardi said, "You have a choice. I could maintain you. I could spoil you if you go to college. Or if you want to be independent, go ahead. When you a teenager and you 18, 19, you can't get no job that pays you more than $200 a week."