Artists of any medium have a hard time making a name for themselves in the age of the internet, but the world of hip hop makes it nearly impossible. Through the rise of music platforms like SoundCloud and even YouTube to a certain extent, rap has become an everyman's sport aimed at the youth, virtually devoid of gatekeepers.
In the modern-day rap game, forums and retweets kickstart an artist's following arguably as much as a professional review published in Pitchfork or Consequence of Sound. In addition to the increasingly oversaturated market, an exact template for success doesn't exist, making it difficult for aspiring rappers to build their careers.
While certain artists certainly spring-boarded from their basements to sold-out amphitheaters overnight due to pure happenstance — meme culture has certainly played an integral role in catalyzing more than a few careers — the top of the hip-hop food chain have earned their status after years of adversity and rejection. However, aspiring artists oftentimes overlook this reality and expect to hit Kendrick Lamar-levels of success based on a viral hit or a mixtape, only to find their audience dying before it even assembled the energy to start.
The level of oversaturation currently plaguing hip-hop cannot be overstated, though the number of wishful amateurs promoting their homegrown albums online only continues to swell and self-promotion has become a somewhat frowned-upon cornerstone of the hip-hop community. The unfortunate fact of the matter remains that many of these projects are subpar, either tailored to stale trends or just downright terrible.
Despite the bad odds, however, Tierra Whack managed to release an album that not only sets her leagues ahead of her contemporaries but impressed me more than any debut project in recent memory. To be entirely honest, I'd never heard any of Whack's music until the release of "Whack World" at the end of May, though the central concept hooked me early on.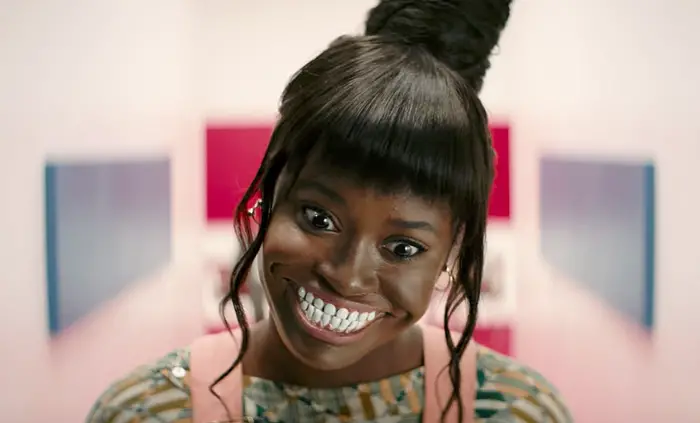 The album is a 15-minute audiovisual experience — akin to Frank Ocean's "Endless" — composed of 15 individual songs, each clocking in at a minute each. Far from the attention-deficit mess that it appears to be on paper, "Whack World" has no wasted moments or missed opportunities.
Whack approaches her songwriting with intense focus, allowing the listener to dive in and fully appreciate the full scope of the Philly rapper's vibrant and peculiar personality. Though the 15-track format may initially appear gimmicky, Tierra Whack capitalizes on the album's brevity by using the compositions to leapfrog from R&B to hip hop and beyond, twisting genres into unrecognizable, colorful fusions.
Variety and unpredictability seep in from every corner on "Whack World." The woozy production seamlessly stitches the track list together, and though most songs stick to frisky jargon and atypical rap topics, the project demands multiple listens based purely on catchiness and quotable hooks.
While "Sore Loser" and "Hungry Hippos" find Whack playfully flirting with the ever-popular trap sound, the 22-year-old flexes her singing chops on "Hookers," crooning over a thumping, syrupy beat straight out of your neon-soaked dreams. The goofy, albeit jarring detour "Fuck Off" stands out as a hate-it-or-love-it track with Whack singing in an exaggerated country-like twang, a moment that stands in direct opposition to the somber, downtrodden "Bugs Life" and the quietly pensive closing track "Waze."
On the visual side of the project, each complementary clip not only perfectly suits the attitude of the song but enhances the track. Director Thibaut Duverneix endows the 15 videos accompanying each song with an oddball sense of style straight out of a twisted fairytale, featuring images of candy-coated corpses, sock puppets and fruit-filled workout sessions, among others.
As a former battle rapper — Whack previously went by the alias "Dizzle Dizz" — the artist is hardly a stranger to the hip-hop scene. In a recent interview with The New York Times, Whack spoke about her struggles starting out.
"[Rapping] was something that everyone was doing — all the guys, and I was a girl, so I had to work 10 times harder to get better than all the guys," Whack said. "I remember reading Dr. Seuss books, and he's rhyming so many words together and I just loved the way it sounded.
"It became a challenge for me, to put words together that nobody would ever think about putting together. I had a rhyming dictionary, the dictionary — it was just practice and determination. Instead of going outside and playing, I was staying in the house and writing raps."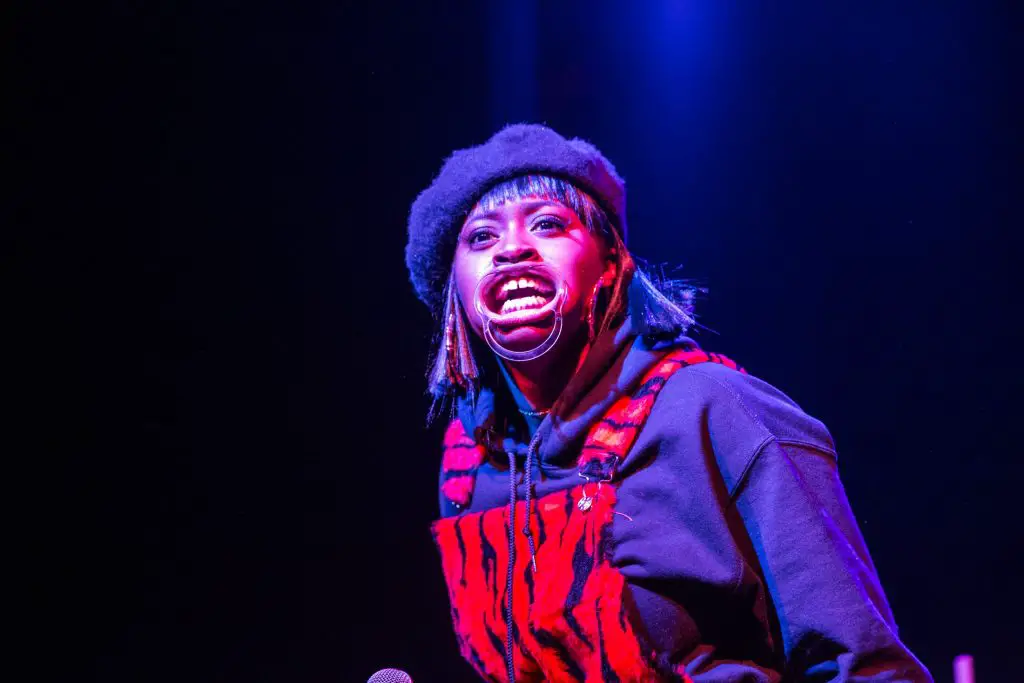 The musician went on to explain her intentions with the 15-track, 15-minute structure of "Whack World" and why it pertains to how this current generation digests music. "I just wanted people to get a glimpse: 'Oh, she has so many different sides and emotions and styles,'" said Whack.
"And my age, my generation, we get bored so easily. I know how I am — I'll listen to a new song and I only want to hear 30 seconds of it before I tell you, 'Nope — trash.' I have a really short attention span, but I have so much to offer. I wanted to put all of these ideas into one universe, one world," she said. "I'm giving you a trip through my mind."
Whack's willingness to showcase her empowering sense of self-confidence allows "Whack World" to stand out as one of the best albums you're likely to listen to this year. The album presents an alternative to the generic wash eating away at hip-hop's core by honoring its roots while simultaneously reworking the framework of the genre for today's audience.
Whether the musician plans on retaining the stylistic choices of her debut in future albums is anyone's guess, but the 22-year-old superstar clearly stands on the cusp of a well-deserved breakthrough. In a sea of forgettable voices, Tierra Whack proves that hip hop still has something left to say and won't be relinquishing its musical dominance anytime soon.