Hearing the Ocean
After emerging from his hermitry, the R&B artist has used his can't-miss radio show as a platform to release waves of new music.
By Yoni Yardeni, Pierce College
---
Of all the prestigious names that have stepped foot into the iTunes offices in the last couple years, it's impossible for me to deem any of them more intriguing a species than the smooth-singing visionary and New Orleans native, Frank Ocean.
Ocean, 29, has grown to be one of the mainstream's most enigmatic icons over the years, dating back to his four-year hiatus following the release of his 2012 Grammy-winning masterpiece, "channel ORANGE." Nowadays, the talent behind 2016's remarkable "Blonde" prefers to dabble a bit more in the light, showcasing his otherworldly skill to the public little by little via his Beats1 radio show, "blonded Radio."
The premiere episode of "blonded Radio" took the music world by surprise on February 24, when it introduced the world to Calvin Harris' "Slide," which features Ocean and Migos, and is obviously one of the more star-studded tracks of 2017 thus far. On top of this, he presented a two-part interview with hip-hop icon and modern-day business mogul Jay-Z, where Ocean talked about how the twenty-first-century pop station bases its playlists on what is more appealing to the norm rather than the music that sounds best.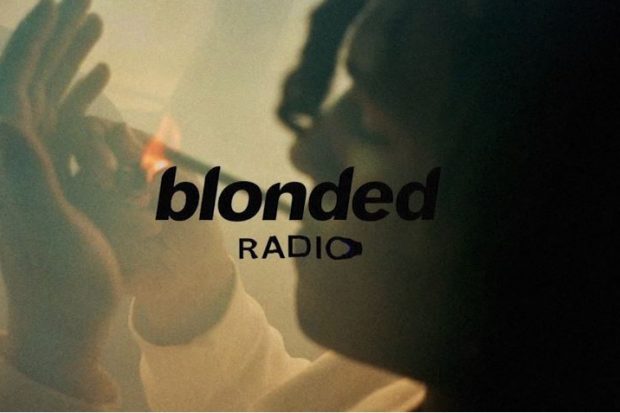 A couple of weeks passed following the debut show when a friend of mine texted me, saying that there was a new Frank Ocean release coming that night; her source was one of those "Hip Hop Facts" pages, the kind of accounts that pretty much BS their way around Facebook timelines to receive attention as they feed off the gullibility of social media users.
Lo and behold, that same night Ocean debuted the radio show's second installment, "blonded 002," which concluded with the release of "Chanel," a heartfelt single that toys with the concept of duality, whether in reference to the singer's open bisexuality or the paradoxical phrase "STEAM BOTH SIDES OF THE L!," even though sparking a blunt from each end is physically unheard of. Frank goes on to brag about his stuffed pockets and bands of thousand-dollar Delta gift cards, the latter of which has got to be the most humongous flex in the history of the word flex.
Following the debut of his autobiographical ballad, the "Nikes" singer went on to premiere a lush, lo-fi remix of the new cut featuring Harlem-bred rap star and fashion icon A$AP Rocky, in which he likens himself to Karl Lagerfeld, head designer of the Chanel fashion house, rhyming "Black labels and nappy ponytail/Make 'em call me Flacko Lagerfeld." Ultimately, it's been nearly two-and-a-half months and, to no surprise at all, I still can't get enough of the raw, brutal honesty of the track.
Following "002," Ocean upped the early-aughts nostalgia with the release of "Biking" on "blonded 003." The latest single featured former collaborator Jay-Z, who had the singer's stellar vocals sprinkled all throughout "Watch the Throne"; the song also included a verse from Tyler, the Creator, making the song the first track that the two have been on since the days of Tyler's "Wolf," adding another lush cut to their illustrious history. The Odd Future frontman closes his verse on the project saying, "I rose my rate, brand new brakes/Why I name it Slater? Ask my date," alluding to a previous song dedicated to his bike, "Slater," which also featured background vocals from Ocean.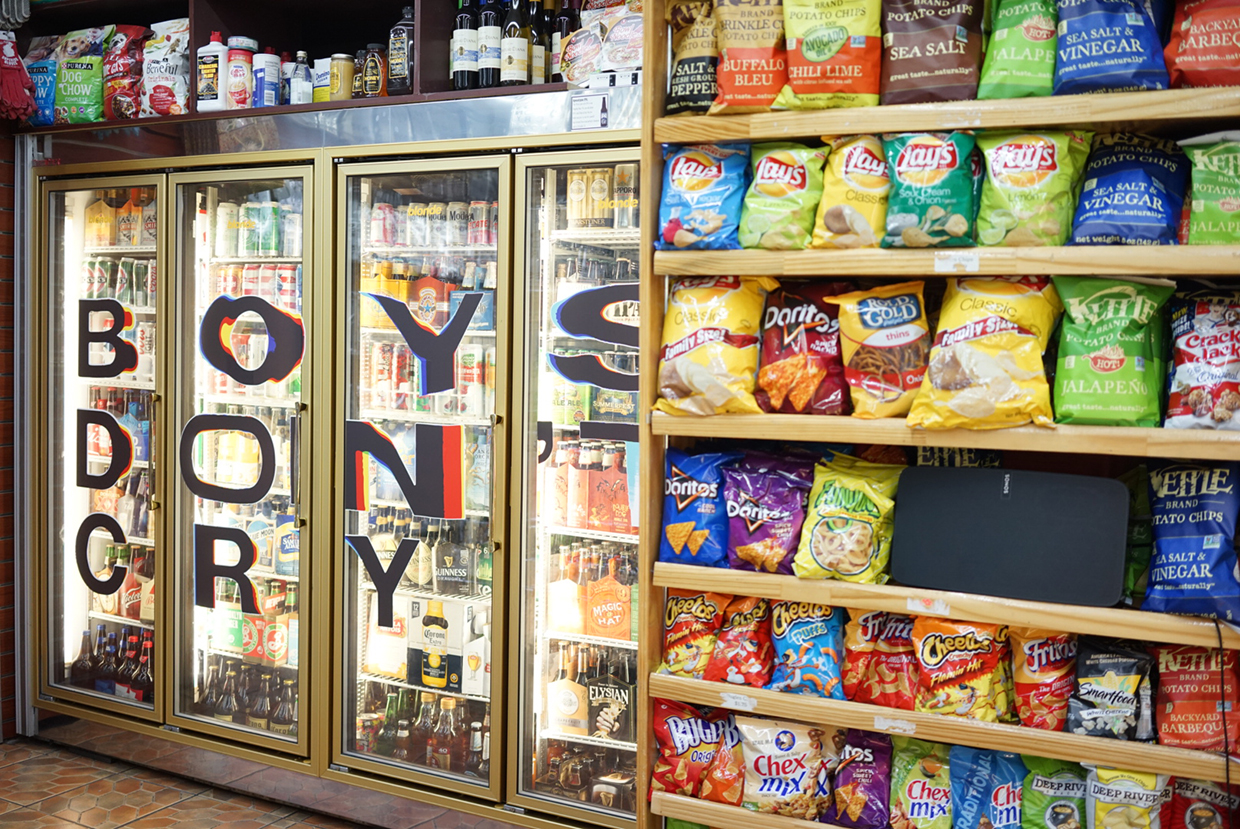 "Biking" was accompanied by eerie visuals of a man one-wheeling in a pair of A.P.C. jeans and floral Gucci shoes, which is reminiscent of the outfit Ocean had worn on the cover photo of his previous single, "Chanel." I genuinely don't know what he's trying to tie together with all this stuff; maybe he's not trying to tie anything together and is just forcing people like me to overthink these miniscule details.
Just as soon as I had started overthinking "Biking," "blonded 004" began streaming live on Beats1. The latest episode's premiere song was "Lens," a piano-driven dedication to Ocean's secret love affair and ethos as a celebrity. He opens the song with a proclamation of "My girl made him wait till the hours of the night," which mirrors the start of "Chanel," in which Ocean sings, "My guy pretty like a girl, and he got fight stories to tell." Coincidence? Maybe, but probably not, and to be honest, even if it was just a coincidence, that won't stop me from seeking some form of cohesion between all these tracks. Alongside the release of Ocean's latest auto-tune heavy ballad was a remix featuring esteemed Houston artist and producer Travis Scott, whose feature and signature beat rework made for a woozy, hypnotic second half.
Not even forty-eight hours had passed until the streaming of "005," which came on bright and early in the morning, right around 3 a.m. PST; sadly, I was asleep and missed out on the most outrageously surprising track yet. "Slide On Me," a gleaming, melodic standout off of his 2016 visual project "Endless," wasn't a song I expected would see the light of day because of how far overlooked the album had been—boy was I wrong.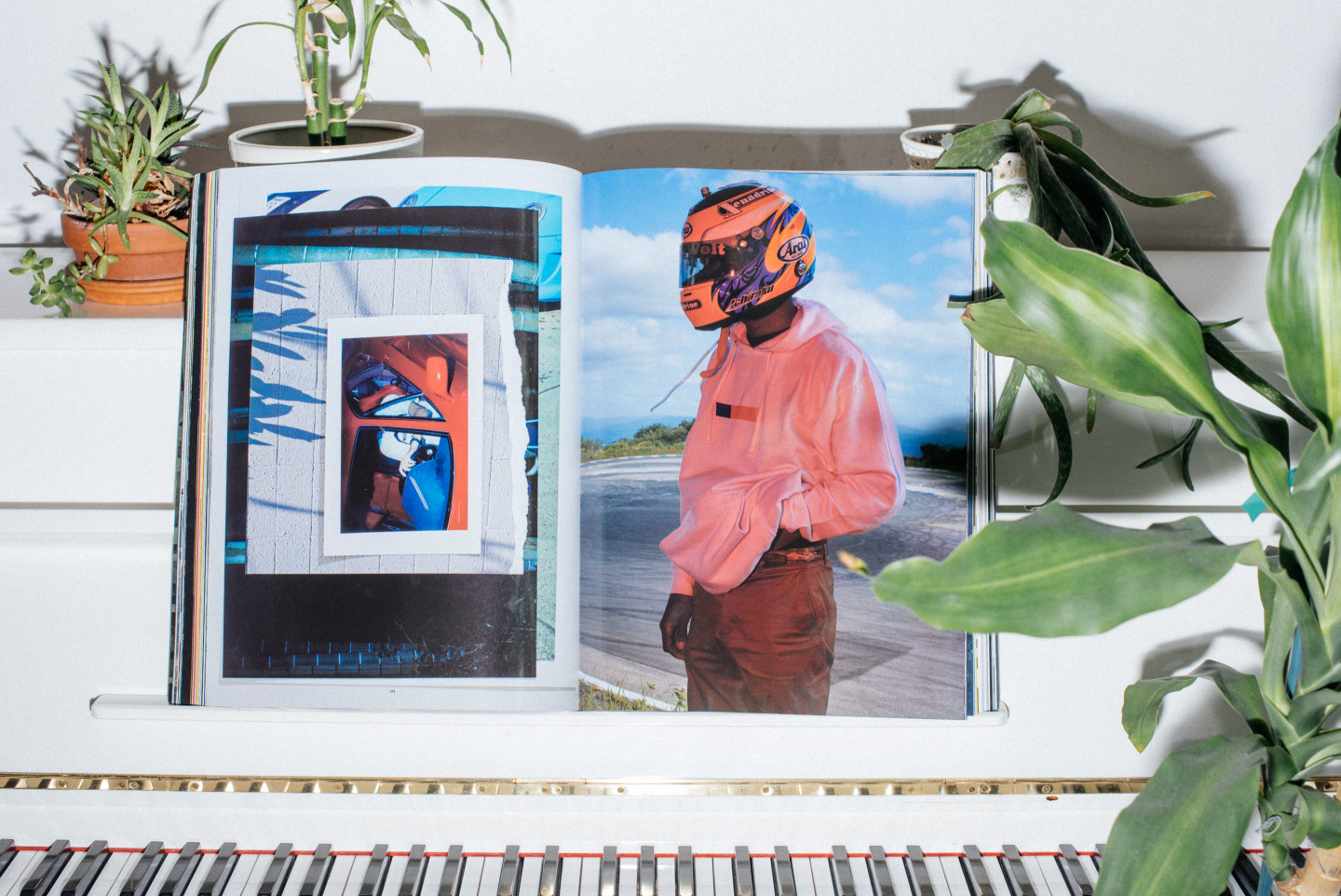 Not only did the track see the light of day, but it seemed illuminated by a beam of light from God himself. Yeah, you heard me, the messiah incarnate, Young Thug, remixed the gorgeous, acoustic cut and absolutely slaughtered it. "I screamed when I saw them titties on Janet Jackson/I'm screamin' from the top of the planet, AAAAH!" If that's not the best thing to wake up to the morning, I don't know what is.
In addition to releasing two versions of every new release, the station has been playing some absolutely great mixes, featuring songs by Marvin Gaye, Kendrick Lamar and even songs off of the Twin Peaks soundtrack. The sporadically scheduled show has become an outlet for fans to hear more of what Ocean wants to put out into the world; whether his projects come tossed out in scattered phrases about roller blades, such as in episode "004," or through hilarious, sardonic skits mocking foreign try-hards, Ocean-lovers get a little touch of everything. Personally, I thought "Blonde" and "Endless" had been more than enough to compensate for those years of silence, but I can live with this as an extra bonus.