R. Kelly once told the world that he believed he could fly. Twenty years later, it seems the unofficial "King of R&B," as some have labelled him, stills lives with that Grammy-winning mantra playing on loop in his head. A man whose troubling allegations mirror the extensive length of his fruitful career, even up into today, continues to deny every shot against him — and there have been many.
Now, in 2018, under the shining light of the #MeToo movement, Kelly is finally getting the kind of condemnation and legal backlash he deserves. Between court cases, documentaries and powerful victim exposés, it's hard to keep up with the large-scale repercussions of the singer's disturbing past. It's time to retrace Kelly's massive footprint on the world, and I am not referring to his music.
Picture this: It's the early '90s. O.J. Simpson is on trial for murdering his wife, the rap scene is blowing up like crazy and "Friends" is playing on every family's TV set. Kelly, a member of the R&B group Public Announcement, has just gone solo with his very first record, "12 Play," which dropped in 1993. Only a year later, Kelly's first scandal arrived on the scene. The singer, then 27-years-old, illegally married the teen prodigy Aaliyah, who was only 15 at the time.
The secret ceremony took place on Aug. 31 in Cook County, Illinois, made possible by a fake I.D. that listed Aaliyah as 18 years of age. The creepiest part of all? Kelly first met the "Queen of Urban Pop" when she was only 12 years old, mentoring her on her first album, aptly titled "Age Ain't Nothing But a Number."
Kelly's long-documented history with the abuse of underage girls takes off from this point, yet his music career only continued to thrive. "Bump N' Grind" and "Your Body's Callin" off his debut album received massive radio play after their release, and Kelly soon developed a pattern of dropping major hit singles.
In 2002, the same year "Ignition (Remix)" — arguably Kelly's most popular song — was released, a video emerged allegedly featuring the singer having sex with an underage girl. Kelly, who was set to perform at the opening ceremony of the 2002 Winter Olympics, denied all claims that he was the man in the video. Only a few months later, Kelly was indicted by Chicago police on 21 counts of child pornography.
After a search conducted at Kelly's house, officers found 12 pictures on a digital camera of an underage girl, which allegedly showed Kelly involved in sexual conduct with the minor. Despite his subsequent arrest, Kelly's charges were dropped for "lack of probable cause," and he was found not guilty for all counts of child pornography in 2008. Thus, the cycle continued, and Kelly got away a free man.
Tensions surrounding the "Gotham City" singer settled for a little while after 2002, or at least no major incidents of sexual abuse or misconduct made headlines. He continued to release music, collaborating with major R&B artists like Jay Z, Usher and Ne-Yo. It seemed as though his blatantly problematic past hadn't managed to creep up on him; as if, like the majority of men in the music business, Kelly had done no wrong. Allegations and scandals were swept under the rug. Billboard even named him the most successful R&B artist of 1985-2010. Perhaps Kelly believed nothing he did would ever come back to him, for he had, in fact, made it.
Cue 2017. Thanks to actress Alyssa Milano, social activist Tarana Burke and the millions of outspoken women across the globe, the #MeToo movement gained traction and catapulted the voices of victims into popular news media. More and more instances of sexual assault began to be reported and documented, some smearing the names of major celebrities like Harvey Weinstein and Kevin Spacey.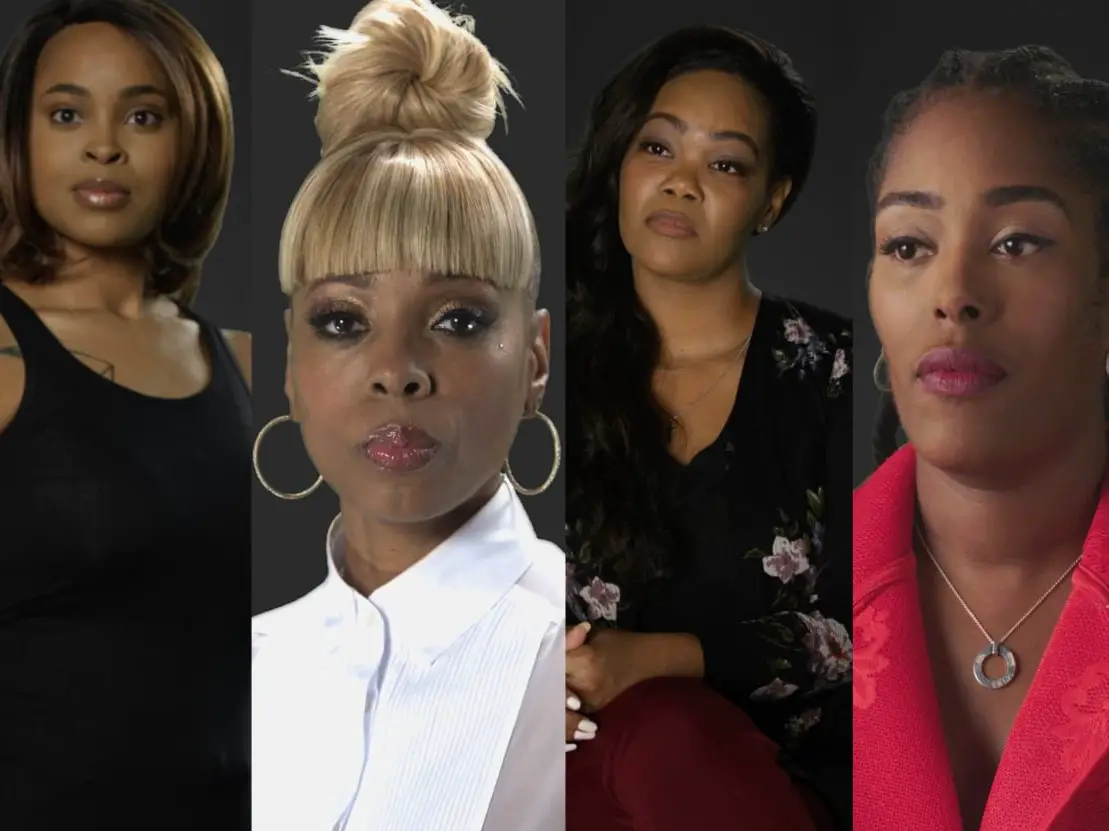 In the midst of all this came a startling report from BuzzFeed News that accused Kelly of holding six women hostage in a "sex cult." According to the report, Kelly seduced young women, promising to help them with their careers, before taking complete authority over their lives. According to three former members of Kelly's inner circle, Cheryl Mack, Kitti Jones and Asante McGeesix, "six women live in properties rented by Kelly in Chicago and the Atlanta suburbs, and he controls every aspect of their lives: dictating what they eat, how they dress, when they bathe, when they sleep, and how they engage in sexual encounters that he records."
Allegedly, ties with family and friends are completely cut off, and the parents of the women have hardly heard from their daughters in years, calling them "brainwashed." Additionally, past assistants of Kelly revealed in the report that working under his rule meant having to ask permission to eat food and use the bathroom, with Mack adding, "[Kelly] is a master at mind control. … He is a puppet master."
The women in Kelly's "cult" are also required to abide by his rules, including calling him only by "daddy," strictly wearing jogging suits so as to hide their bodies, recording all sexual encounters and no cell phone use. Verbal and physical abuse ensues if the rules are not followed.
As horrific as it sounds, Kelly has not been investigated or charged with anything regarding the allegations, and both him and his lawyer, Linda Mensch, deny any wrongdoing. "It is interesting that stories and tales debunked many years ago turn up when his goal is to stop the violence; put down the guns; and embrace peace and love. I suppose that is the price of fame," says Mensch.
Since Buzzfeed's story broke back in 2017, more and more of Kelly's victims have spoken out. Jerhonda Pace broke a non-disclosure agreement when she opened up about her sexually abusive relationship with Kelly while she was underage. Pace ended the relationship after Kelly caught her texting a friend, telling Buzzfeed News, "I was slapped and I was choked and I was spit on." Kitti Jones recounted a similar story, in which she was sexually and physically abused by the singer, an experience she spoke about in the BBC Three Documentary, "R. Kelly: Sex, Girls & Videotapes."
In May 2018, the #MuteRKelly campaign rose to prominence in order to raise awareness about Kelly's 25-year-long history of abuse and end his career once and for all. Similarly, the Women of Color of Time's Up issued a statement calling on major music streaming services to cut all ties with Kelly's music. In response, Spotify, Apple Music and Pandora all agreed to stop featuring Kelly's music.
However, the latest tipping point in the fight against Kelly is the Lifetime documentary "Surviving R. Kelly," which aired over three nights from Jan. 3 to Jan. 5. The acclaimed film featured the many victims of Kelly's abuse, along with statements from high-profile celebrities like John Legend, Chance the Rapper and Wendy Williams.
The widespread impact of the series has led to more women coming forward about Kelly's actions, resulting in the office of Cook County, Illinois to investigate their claims. Lady Gaga, who worked with Kelly in the past on the song "Do What U Want," has also publicly apologized for ever collaborating with him, telling her fans, "I stand behind these women 1000%, believe them, know they are suffering and in pain, and feel strongly that their voices should be heard and taken seriously." She is currently working on removing the song from all streaming services.
Kelly, as per usual, had denied every allegation against him, comparing the recent claims about him to a "lynching." Still, progress is being made against the once untouchable R&B "master." It's surprising to think that someone who is so obviously a monster has managed to slip through the cracks for almost three decades, but if anything, it serves to prove the point that a man with power and fame is nearly invincible. Kelly will probably deny allegations against him for the rest of his life, but the world knows now, women are finally being listened to and there's nothing he can do to stop it.