Over time, repetition has shown that artists can transform their music and come back delivering an even more impactful expression of their artistic outlook. For the band Parquet Courts, they have developed their own creative take through their recently released album, "Wide Awake!"
In 2016, the band put their record "Human Performance" on the radar for many listeners with its interesting hybrid of post-punk and indie rock. This album, while being a succinct sub-50-minute project, had plenty of room to improve since, at times, the songs felt too short, and the lyrics sporadically teetered on purposelessness.
The Texas-founded, New York-based group returned to the studio in the height of unrest in the U.S. with school shootings, unarmed black civilian homicides and the recently controversial presidential election. Parquet Courts created their 7th studio to sonically depict the civil turbulence in their home country.
The album starts off by blindsiding the listeners with tempo changes and energetic sports analogies. The intro track "Total Football" enlists the band into a revolutionary tone, one that's out of the norm for the goofy, eclectic quintet.
Among the lyrics are nods towards collectivism — much like a football team would synergize — and subtle digs at the States, ranging from poetic lines like "It is dishonest, nay, a sin to stand for any anthem that attempts to drown out the roar of oppression," to less vague statements like "And fuck Tom Brady!"
"Wide Awake!" was produced by Danger Mouse, a household name that has produced albums by Gorillaz, MF DOOM and The Black Keys.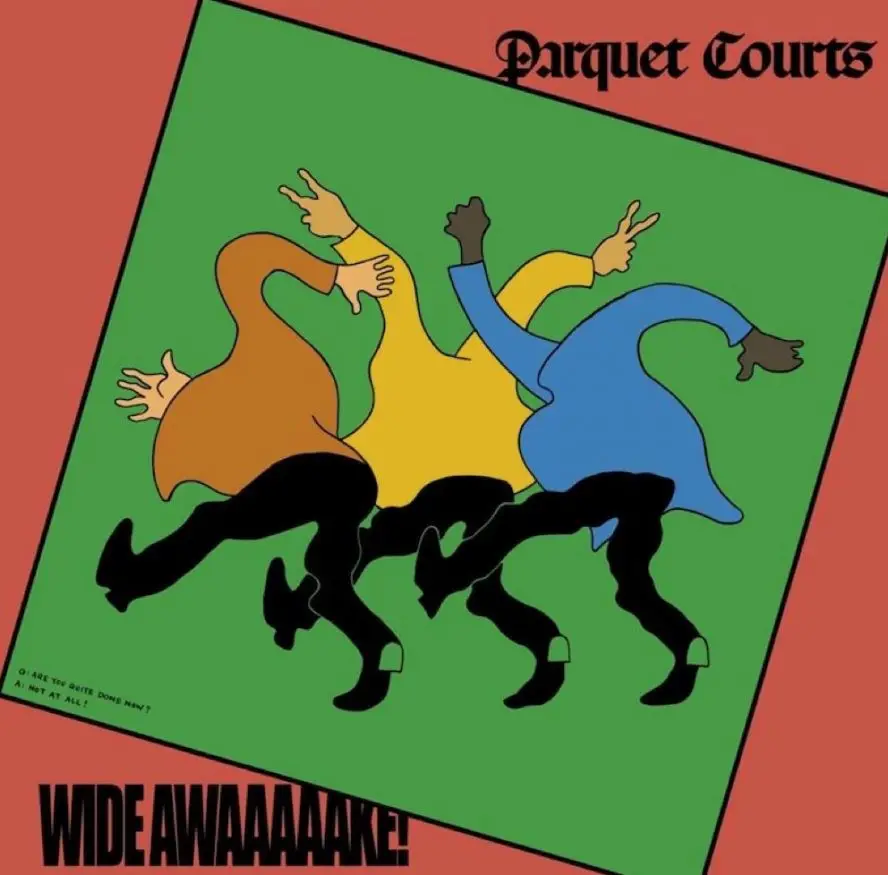 The percussion on the album is humble and, at times, modest, but dissonantly bombastic on occasion. The bass, rhythm and lead guitars create lush sonic outlines for the vocals, which are assertive — as they should be with the overall meaning of the record — but remain very relatable, honest and straightforward.
Parquet Courts continues their album with its outspoken message, addressing wage gaps, pollution, suspected shooters and the cultural blindness that American citizens obscure themselves within on the track "Violence."
This motif never slows, further snowballing into an amazing depiction of societal awareness that a punk band can have in an age where Minor Threat's eponymous compilation album just had its 34th anniversary. Punk is not dead, though it may have hit a speed bump.
Now, however, artists are revitalizing the genre through their creative and productive energy to make a poignant, topical stand in such a volatile age.
Parquet Courts - Wide Awake (Official Video)
If there's anything Parquet Courts does right on "Wide Awake!," it's their dedication to integrity seen through the band's statement: "If we don't fix things, we'll be fucked within our blissful arena of a country highlighted by pools of innocent red blood, blue-faced police brutality victims and the white knuckles of those eager to finally strike back."