After growing exponentially in the last several years, Hard Summer has become a California staple in terms of big-name music festivals. With huge performances in the past from names like Zedd's Dead, Dillon Francis and DJ Snake, the festival, to EDM fans' excitement, is moving forward in a similar direction in 2018, but has also added a focus on hip hop as well.
In the past, the festival's lineup has been almost exclusively EDM. Starting last year, however, Hard Summer organizers began looking to include more hip-hop performances in order to add depth to their lineup. Just a year ago, the festival headlined with Snoop Dogg, Migos and Travis Scott, which successfully changed the culture of the event.
Hard Summer has earned a reputation for featuring a variety of EDM artists, and in 2018 they have some of the biggest names in music slated to perform. From year to year, the festival has had some major eye-catching sets from a number of artists, and the lineup for 2018 doesn't seem like it'll disappoint.
Here are five major performances featured at this year's Hard Summer that you should definitely check out.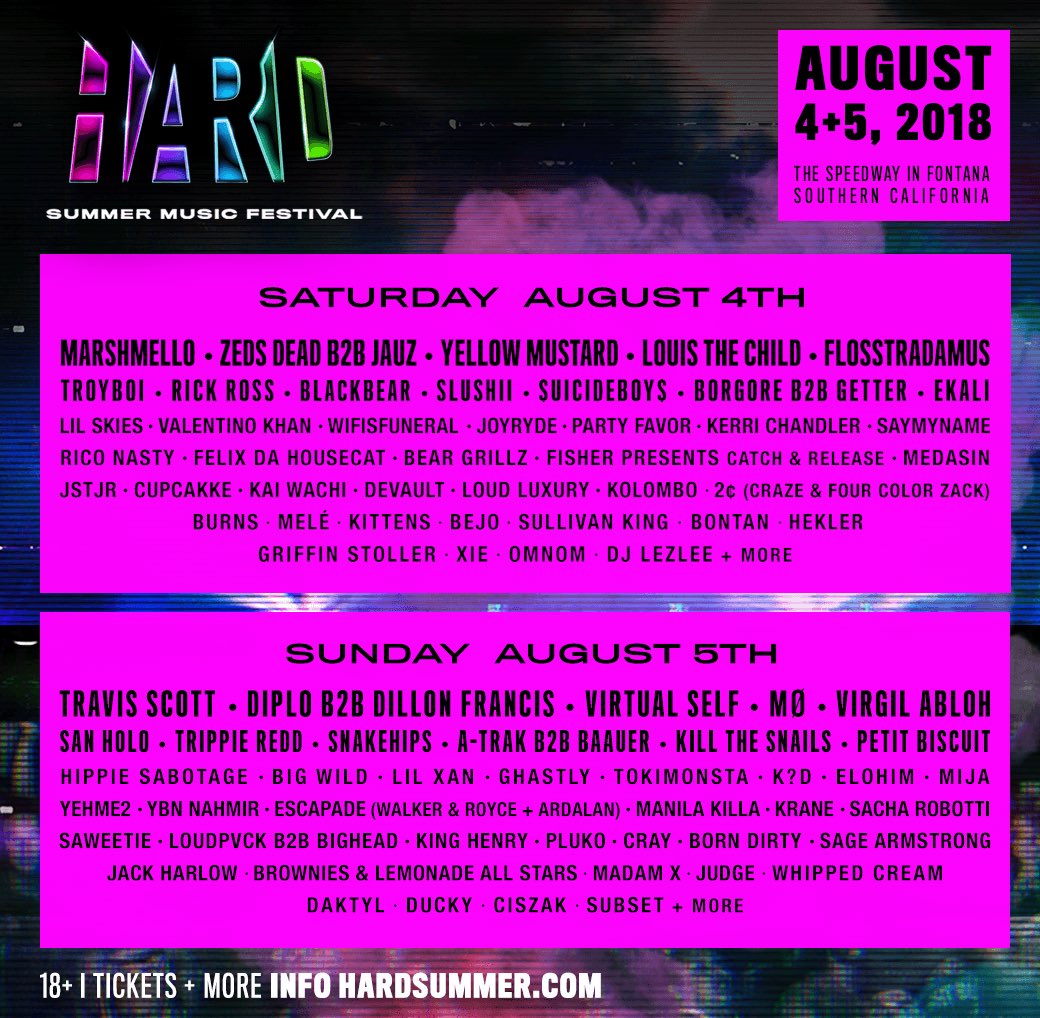 1. Yellow Mustard (Yellow Claw with DJ Mustard)
Given the heavy hip-hop influences from both of these artists, their collaboration for a headline set on the first day of the festival is highly anticipated.
Unlike a back-to-back set, which this year's festival will see quite a bit of, Yellow Mustard is a complete mashup of two artists performing at the same time. They literally combined their names into one.
Individually, the artists mash up everyone's favorite hip-hop tracks with a fast-tempo electronic beat, ultimately creating the perfect music to dance to. DJ Mustard has been known for years for this style of DJ-ing, and Yellow Claw has climbed the ranks with an EDM-pop style grasp on his music.
Both artists have proved to gather large crowds at music festivals all over the country in the past several years and will likely do the same with this year's Hard Summer. The best part here is that they're performing together.
The two artists will probably perform some of their individual notable tracks, but considering their choice to combine names, their music will likely clash to create some gnarly new beats to dance to.
2. Diplo B2B Dillon Francis
As two of the biggest current names in EDM and good friends of one another, the artists will likely have an extraordinary set.
Dillon Francis is not technically a new name to the Hard Summer list, but including a name like Diplo into the same stage set will be a new experience.
Diplo has been an active DJ artist since the late '90s and has since been a part of EDM projects such as Major Lazer and Jack Ü, both of which have been big-stage performances at festivals all over the world. His reputation in EDM speaks for itself.
Dillon Francis reached stardom much more recently, but nonetheless has made a name for himself as one of the biggest on-stage performers in the industry.
The two artists here will likely be one of the most talked-about sets at this year's festival.
3. Virtual Self
Before changing his name to Virtual Self just this past year, Porter Robinson had performed at just about every major festival in the country. Over the past several years, the artist found a unique style of electronic music that breeds good vibes and heavy emotions, especially when seen in concert.
In 2017, Virtual Self (known as Porter Robinson at the time) performed one of the most talked-about sets at the Coachella. His style features a blend of progressive house music and synth/pop influences.
Virtual Self will be more tailored to presenting an emotional journey on stage, just as the artist was known for at last year's festival.
Under a new moniker, the music stylings of the artist aren't expected to change but rather represent progression in the DJ career.
4. Jaden Smith
Jaden Smith's recent music has been, in a word, iconic. His biggest song, "Icon," is one of the most popular rap songs out right now.
His album, Syre, has been described as underground rap along with hip hop, with some electronic influences. He recently performed during the NBA All-Star Weekend, which led festivals across the country to sign him to perform.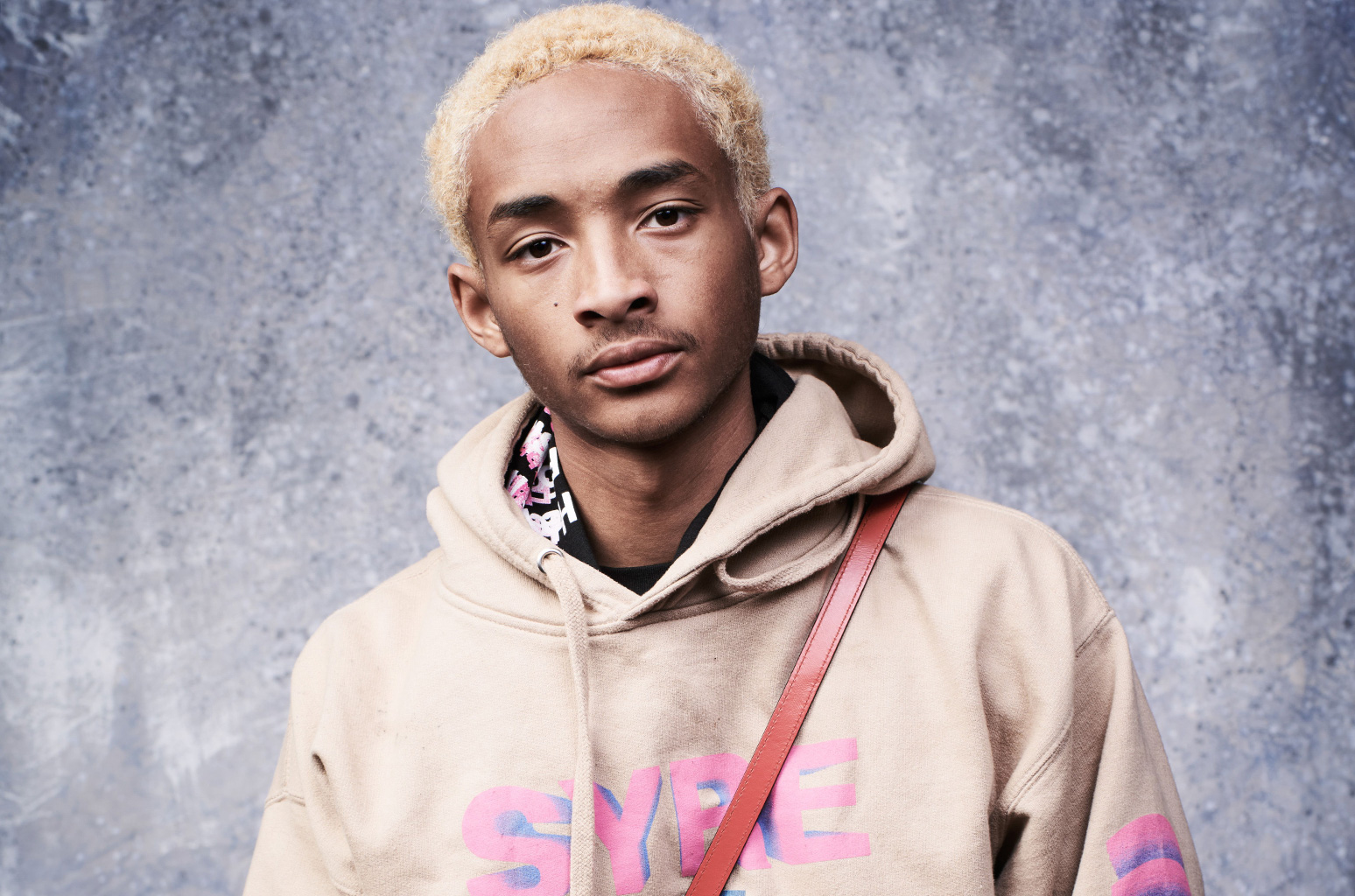 He is a very young artist and does not have much experience as far as live concerts are concerned. Although he performed in front of tens of thousands during the All-Star Weekend, the vibe from a music festival will likely be much different.
Smith has a lot of hype around his name, from his ambitious music videos to his dad, Will Smith, trolling him on Twitter. The buzz is there for a reason, so Jaden Smith is worth a peak at this year's festival.
5. Marshmello
As an EDM artist, Marshmello has been on top for a number of years now. His blend of pop music and catchy beats has captured tons of fans over the years.
Complete with his overly long t-shirt and huge marshmellow-esque mask, his stage presence is a big reason for his success. His identity is still technically unknown, which intrigues fans in the realm of mystery.
As an EDM fan, you've definitely heard something by or about Marshmello, whether it be his worldwide hit "Alone" or the conversation regarding his mysterious identity.
His pop style has been increasingly popular for EDM listeners and almost has a radio-style vibe, bringing together tons of music audiences in general.
The annual two-day weekend festival will take place on Saturday and Sunday, Aug. 4 and 5. The highly anticipated concert will take place at the Auto Club Speedway in Fontana, California, and is expecting upward of 150,000 in attendance.