If you saw the title of this piece and rolled your eyes, shame on you, and please just let me be a "basic fall bitch" and enjoy my pumpkin flavored everything in peace for the next few months.
Anyway, now that the time of cinnamon scented candles, changing leaves, warm sweaters and apple picking is finally upon us, you'll begin to see an array of pumpkin and pumpkin spice flavored items in your local supermarket. You'd be amazed by how many brands and companies take advantage of the fall pumpkin obsession and offer their products in pumpkin spice flavors. There's ice cream, doughnuts, coffee, Oreos, cereal, pretzels, salsa, pancakes, chocolate, Twinkies, even BUTTER (how insane, right?). I mean, the list is endless. My roommate and I like to try different items every fall, and after a few years of taste testing, I can tell you which ones are a hit, and which ones are a miss.
Last week, my roomie and I went to Stop and Shop and spent way too much money buying way too many pumpkin flavored treats in bright orange packaging. We also may or may not have been too embarrassed to check out with a cashier, so we spent about twenty minutes at the self-checkout line instead. Over the course of a few days, we tried all of the products that we purchased, and after many sugar-highs (followed by many sugar high crashes), we feel it's safe to say that we are now officially Pumpkin Flavor Experts.
So here is a master list of twenty pumpkin/pumpkin spice flavored items to help spice up your fall diet (get it? Spice? Like pumpkin spice? Oh, forget it):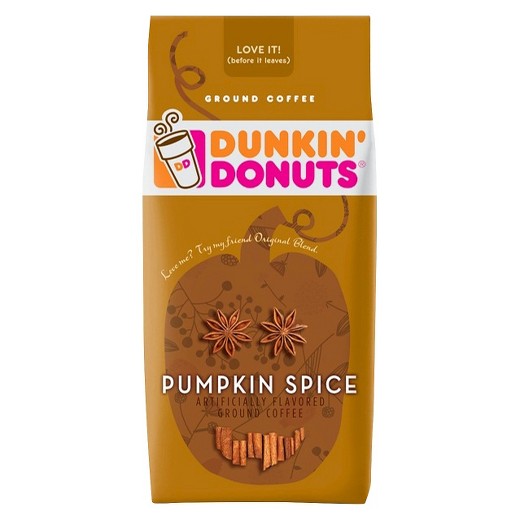 Coffee & Breakfast:
Starbucks Pumpkin Spice Latte (PSL): Obviously I had to start with this one, seeing as this drink is literally the epitome of all things autumn. The insane popularity of this drink is enough to make anyone want to try it and see what all the hype is about, and once you taste it, you will definitely not be disappointed. It tastes like fall, happiness, comfort and warmth in a cute seasonal cup.
Dunkin' Donuts Pumpkin Coffee: I think this is probably my favorite coffee of all time. For those of you who don't know, I'm a little bit of a coffee snob, so I'm very picky about what kind of coffee I drink. I usually stick to espresso, but in the fall I splurge and take advantage of this treat while I can. The pumpkin syrup is very sweet, so if you're not really a sugary-coffee kind of person, then ask for only one or two pumps (it's perfect).
Dunkin' Donuts Pumpkin Muffin: I don't even really like muffins, but this one is unreal. The consistency is so soft and moist (ugh, I'm sorry. I know, I hate that word too), and there are those cinnamon crumbly things on top with icing and just UGH. I've eaten it for breakfast a few times on the way to class even though it definitely has way too much sugar for anyone to be eating before 10 a.m.
BelVita Pumpkin Spice Breakfast Pieces: I love the original flavor of these biscuits, so I was really excited to try these. Unfortunately, they don't really taste like pumpkin, but they're still tasty. The flavor sort of reminds me of a cinnamon oat bar.
Nestle Coffee-mate Pumpkin Spice Coffee Creamer: Yikes, this coffee creamer is really sweet, and I'm talking "instant cavity" sweet. It's not necessarily bad, but it creates more of a dessert drink rather than a morning beverage. So, for those of you who consume coffee for the caffeine but don't really like the taste, this would be a good option for you.
Limited Time Originals Pumpkin Belgian Waffles: These pretty much taste like normal waffles. The pumpkin flavor is subtle, but if you add the pumpkin butter and the pumpkin whipped cream on top, then you'll really be starting your day off right.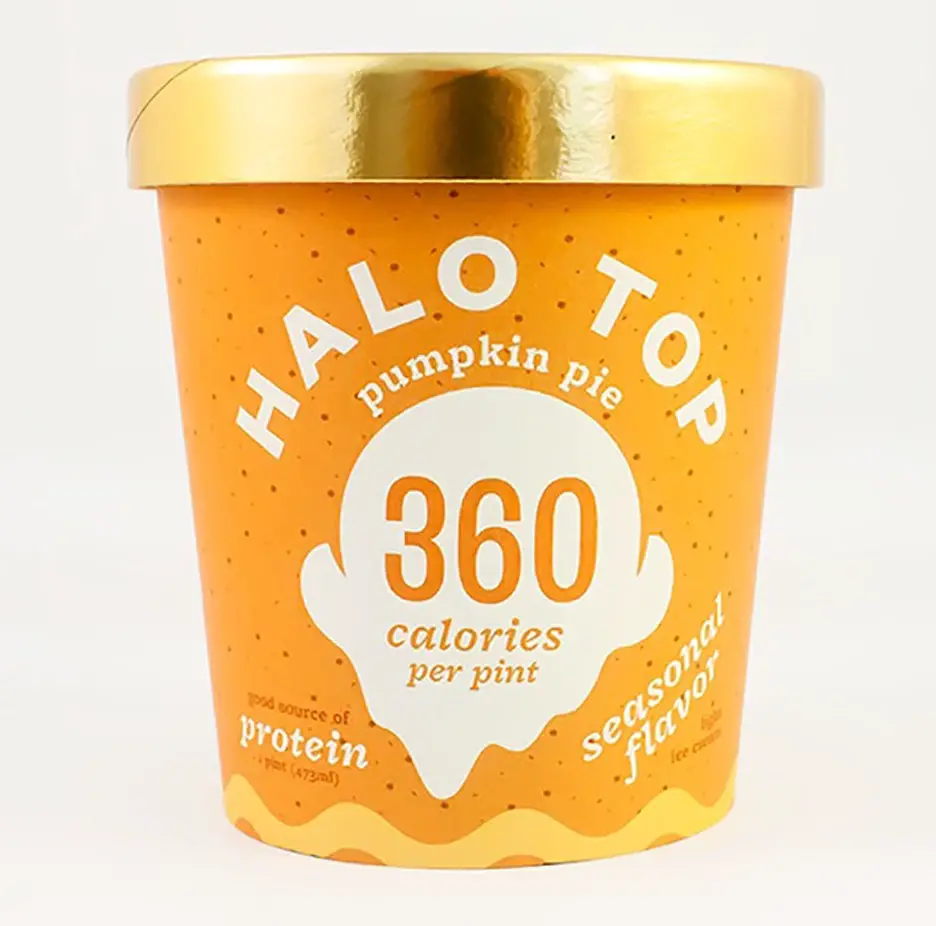 Desserts:
Entenmann's Pop'ems Pumpkin: These little donut hole treats are really good, but they don't really taste like pumpkin; they taste like a glazed donut. It definitely doesn't have a strong pumpkin flavor at all, but they're still addictive and amazing nevertheless.
Betty Crocker Pumpkin Spice Cookie Mix: These are the quintessential fall cookies that are at every office Halloween party. It took all of my willpower not to eat all of the cookie dough before we started baking them, but once they were in the oven, they smelled absolutely divine, and they tasted even better after the fact.
Pepperidge Farm Swirl Pumpkin Spice Bread: Okay, so I had really high hopes for this loaf of bread, but it let me down. It basically tastes like cinnamon swirl bread! Not that I didn't like it, but I was really looking forward to pumpkin toast. (Sigh.)
Nestle Toll House Pumpkin Spice Flavored Morsels: The best way I can describe these is like a really milky PSL. They also taste a bit like white chocolate, so if you hate white chocolate, I would probably steer clear of these. Otherwise, they're awesome to put into chocolate chip or oatmeal cookies.
Limited Time Originals Pumpkin Cinnamon Rolls with Pumpkin Icing: These are not what I was expecting them to be. I thought they were going to have that distinct sweet artificial pumpkin flavor, but it's actually more like a real pumpkin taste. Believe it or not, they aren't that sweet, but the icing on top definitely does the trick. I like it because you can put on as much (or as little) icing according to your taste, so it's a great treat if you have a group of people with different preferences.
Nestle Toll House Pumpkin Cobbler Cookie Dough: Fair warning, the center of these cookies gets really, really hot; the roof of my mouth still hurts from eating one of them straight out of the oven. Other than that, these are probably one of my favorite items on this list. It's like a normal pumpkin cookie, but the center is a flavorful, creamy pumpkin spice mixture that just melts in your mouth. I give it a 10/10.
Pumpkin Pie Halo Top: YUM. If you've read my heathy food article, you'll know that I'm obsessed with Halo Top, and this flavor is no exception. If you mushed up a pumpkin pie into a low calorie ice cream, this would be the result. I feel as if I'm fangirling about an inanimate object, but I don't even care because it's honestly that good.
Limited Time Originals Pumpkin Ice Cream: Ok, while this was definitely no Halo Top, it was still really good for store band ice cream. It wasn't too sweet, and it had a strong pumpkin flavor which was nice. Basically, it was a generic and plain pumpkin ice cream in a carton.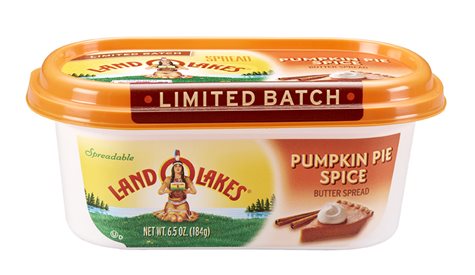 Condiments:
Limited Time Originals Pumpkin Spice Cookie Spread: For this item, just imagine the normal Speculoos cookie butter, but with pumpkin and cinnamon. Good, right? Exactly. It's so smooth and sweet, it actually tastes kind of like pumpkin frosting.
Land O' Lakes Pumpkin Pie Spice Butter Spread: A GAME CHANGER. I know how strange the idea of pumpkin butter is (believe me, I was skeptical as well), but it literally tastes like liquid pumpkin pie. I put it on the swirl bread and I think I screamed out loud about how good it was. It also tastes amazing on a toasted bagel. (You're welcome.)
Limited Time Originals Pumpkin Pasta Sauce: This product scared me, but then I remember that pumpkin is actually a vegetable so it probably isn't really that weird that it was the main ingredient in a sauce. It didn't really taste much like pumpkin (more like vodka sauce?), but that may have something to do with the fact that it's made with real pumpkin and not the artificial pumpkin flavoring I've grown accustomed to.
Limited Time Originals Pumpkin Whipped Cream: I am obsessed with this. I'm seriously about to stock up because I think my roommate and I ate it all in about two days. The light orange color of the cream is really cute and festive, and it taste just like a fluffy PSL.
Snyder's Pumpkin Spice Pretzel Pieces: These pretzels were pretty lame to be honest. They look like funny shaped nuggets, and they have this flavor dust sprinkled on top of them, but it's not enough to actually have much of a taste. I didn't really like them, and I probably would not purchase them again.
Jell-O Pumpkin Spice Pudding Mix: I personally hate pudding because the texture just freaks me out, but my roommate loves it and said it was "so-amazing-oh-my-god." She compared it to the pumpkin pie filling that you could purchase in a can, which I have also never had, but I'll take her word for it.
(*Limited Time Originals is the Stop and Shop brand because I'm on a college kid budget, so if you don't have a Stop and Shop near you, just try your local grocery store brand instead!)