The Third Culture Experience
To find out how the complex politics of Southeast Asia affect local students, I spoke with several transplants.
By Jessie Yang, University of Hong Kong
---
As the intersection of global business and diverse cultures, Hong Kong is a prosperous city where people from different backgrounds gather on a small, but highly developed island to pursue the opportunity for better life.
While people strive to keep up with the fast-paced society, their identities can gradually lose definition, sanded down by the friction of heterogeneity, modern life and city living. My friends Kristy and Yelim, both whom are the "third culture kids," spend most of their time living in different cultures, and their unique experiences reflect how mobility in modern society shapes individual character.
Life Experiences and Struggles
Although there are similarities between China and Hong Kong, Kristy, a Chinese citizen, still experienced culture shock when she moved to Hong Kong. For her, the biggest difference is a lack of freedom.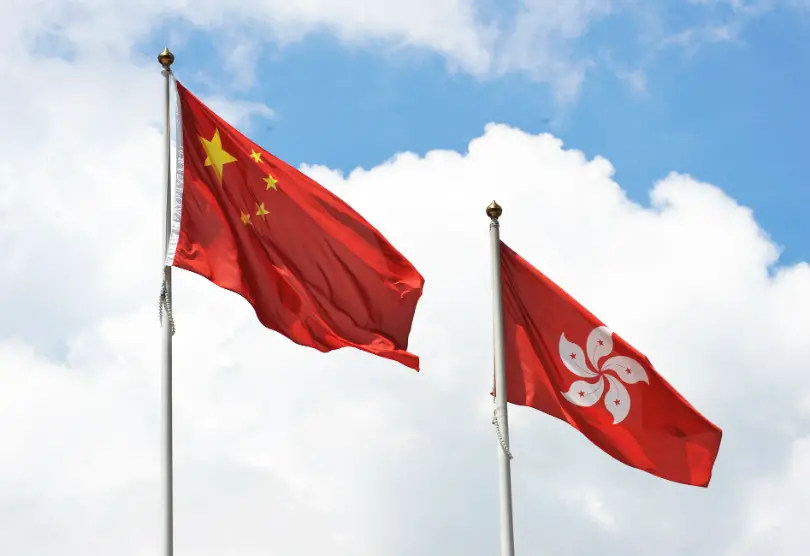 She told me that although the constitution gives Chinese people the right to protest and demonstrate, freedom of speech is under strict surveillance. It was when she arrived in Hong Kong that she first saw people exercising the right to protest on the street.
Having spent five years in Hong Kong, Kristy has slowly moved away from her friends in mainland China. Although she has begun to identify with her new life, she still feels torn between the two different value systems.
"Unlike Hong Kong, schools in China value discipline and respect for teachers," she says. "I am still afraid to express my opinions and challenge teachers."
I told her it was impossible to get rid of the influence of our past environment, whether positive or negative, but at least she now had the chance to choose which path to take.
Born in Korea, Yelim moved to China at a young age, and her fluent Chinese often confused others about her nationality. Although she was the top student in her class, there was always a burden on her shoulders to strive for the best. By burying herself in books, she sought to inure herself against discrimination from her Chinese classmates.
Apart from pressure in school, her biggest frustration was her inability to help her mother.
"I had to translate for my mother in public places, but people never took me seriously because I was a child," she says.
As a consequence of their exposure to different cultural values, Kristy and Yelim both feel pressure to work harder in order to keep up with peers, which has turned into a sense of insecurity for them due to enrolling in the highly competitive Hong Kong University, one of the top colleges in Asia.
However, when they realize that this sense of isolation arises from being cultural outsiders, the insecurity can worsen.
"Whether I am in Korea or China, people always treat me as a foreigner," Yelim tells me.
Reflections on Hong Kong
Even though Kristy and Yelim have both stayed in Hong Kong for several years, their opinions toward the city differ. Similar to my experience as an international student, Yelim finds Hong Kong a place with cultural diversity, but one that lacks acceptance. Despite the fact that universities in Hong Kong endeavor to attract students all around the world, I rarely see students of different ethnicities interact with each other.
"People are rude to me because I speak Mandarin Chinese," Yelim says.
As a result of political conflicts between China and Hong Kong, some Hong Kong citizens are impolite to Chinese people, or if they hear you speaking Mandarin, their attitudes become cold and distant.
"I only make friends with those who are willing to accept me regardless of my background," says Yelim.
I remembered that at first, I had tried to distinguish myself from Chinese students, so that people would treat me with a better attitude, but afterwards, I began to question why I should be silent about the prejudiced way people treated others based on their language.
For Yelim, Hong Kong will only take up a small spot in her life, and trying to not be emotionally attached to it is her way of dealing with the sorrow she will face when she leaves next year. However, for Kristy, Hong Kong has already become her home, and even if she is unsatisfied with the environment, she already identifies with the city's complex history.
"Before I wasn't sure whether I was a Chinese or Hong Konger, but now I know Hong Kong will always be my hometown," Kristy says.
A Sense of Powerlessness
Recently, political turmoil has caused chaos in Hong Kong and Korea, as many students have organized mass protests against the central government, events that caused Kristy and Yelim to feel powerless to affect the political situation.
When Koreans rallied against President Park Geun-hye for her misconduct in political scandals, Yelim followed the news every day, but soon a sense of helplessness took over her.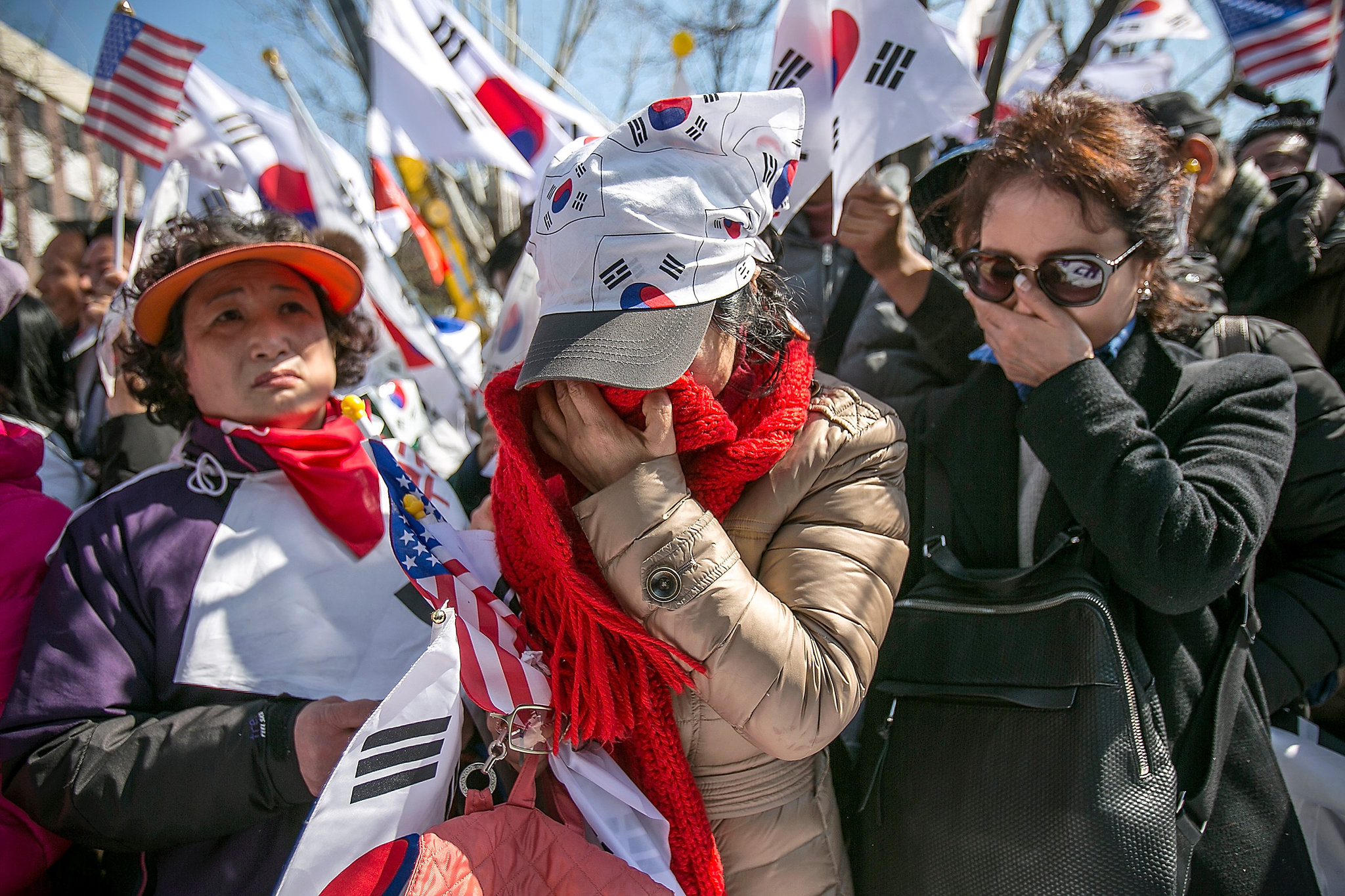 "There are so many social issues in Korea right now, but I don't have the power to change anything," she tells me.
Kristy is also disappointed at how the Hong Kong government fails to guarantee its people a stable future, but she is not sure either whether anything could be different.
After speaking to them, I began to understand that their sense of powerlessness originates from fears about their futures that have been exacerbated by the uncertainty in their lives. Identity, after experiencing so many different cultures, seem to lose its significance in Kristy and Yelim's lives; what matters is to find a way to stand confidently in face of challenges ahead.
"There is not a definite answer about identity," says Kristy. "Being a Hong Konger is more than embracing local culture; they should be able to accept people from different cultural backgrounds."
Yelim found it hard to say what her personal identity is.
"I know I am a Korean, but I always feel like a stranger when I am in my hometown," she says.
The difficulties adjusting to a new culture are indeed challenging, but the feeling of strangeness when returning to your home country after years overseas is far more frustrating. For Kristy, she already finds her sense of belonging in Hong Kong, while Yelim is still searching for her home. They told me about their fears and struggles, but what I saw was their resilience.
After all, their unique experiences brought them opportunities to pursue the life they wanted, but now it is their turn to listen to their own voices and keep moving on.