There is one thing that Spring Break and books have in common: They both come in SO many forms. Spring Break might mean a relaxing trip to the coast of Mexico, a solitary week on campus, a return home or maybe a vacation to a small town in Florida where only people over the age of 75 live. Books can be funny novellas, never-ending tragic sagas, poetic journeys—the list goes on. I decided to conquer the unconquerable and find pairings between various types of Spring Break trips and the perfect books to accompany them.
1. The Beach Read(s)
The beach books had to be split into two different categories, because there are two different kinds of beach days.
Option one consists of the beach day in which the focus is on complete leisure and escapism with a piña colada in hand. For this kind of beach day, pick up "Beautiful Ruins" by Jess Walters. A sweet love story set on the coast of Italy, featuring an Old Hollywood actress and a quaint seaside pension owner, "Beautiful Ruins" promises a light-hearted, witty escape.
Option two is a beach day that allows for a little more use of the brain as the waves roll by. For Option Two, check out "The Distant Marvels" by Chantel Acevedo. Acevedo tells the story of María Sirena, a Cuban woman who grew up in Cuba's Third War of Independence and is presently stuck in a former governor's mansion with six other women, evacuated by force after a terrible storm strikes Cuba.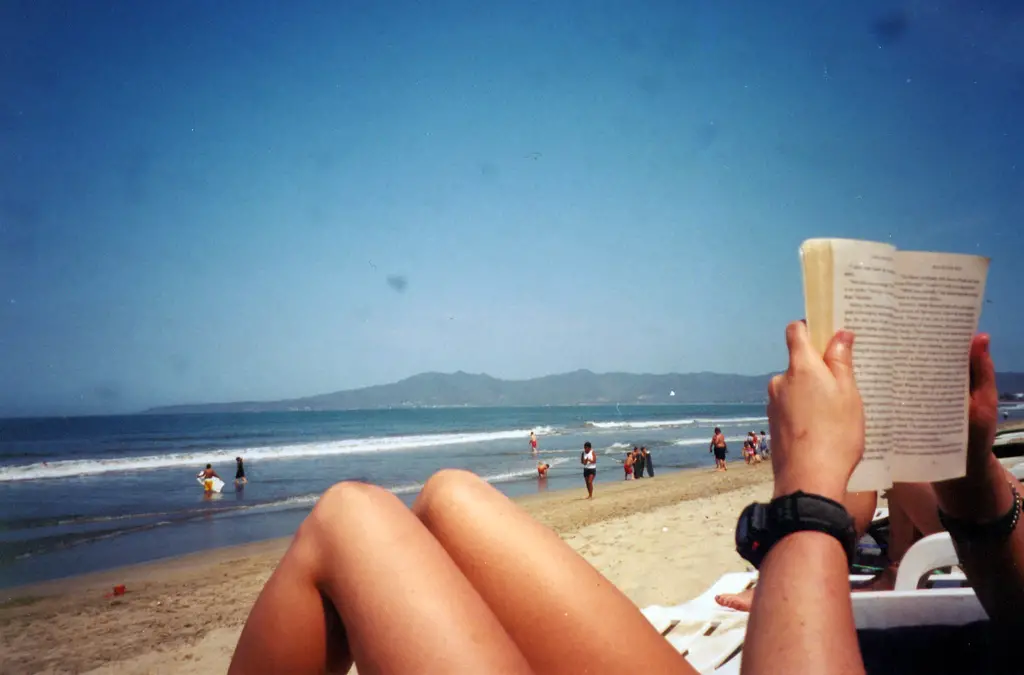 "The Distant Marvels" is a feat of storytelling, melding ferocious and loving characters with language so beautiful and tender that it remained in my mind for days after reading. The gentle lull of the ocean around you is the perfect accompaniment for the tropical storm that brews throughout the novel.
2. The Stuck-at-Your-Grandparent's-House Read
For this version of Spring Break, I suggest some heartier fare that can take your mind off the intense AC blasting through the house. Preferably, choose a book you can call upon as an excuse for some alone time to avoid discussing your plans for the future.
I suggest "Atonement" by Ian McEwan. Set in 1935 in an English country house, "Atonement" is at once a juicy, mysterious web of misunderstandings and an eloquent, touching story of World War II.
Plus, if you turn the pages too quickly, and finish before the vacation is over, you can also watch the movie version, starring Keira Knightley and James McAvoy (but only AFTER).
3. The Staying-on-Campus Read
After months of the same dorm-room-window view (if you're lucky), Spring Break on campus can seem monotonous and dreary. Escape the confines of whitewash walls and fluorescent lighting with "State of Wonder" by Ann Patchett.
Patchett's novel is set in the Amazon rainforest, and follows Dr. Marina Singh as she attempts to track down the elusive Dr. Annick Swenson. What follows is a beautiful story about discovery, loss and uncertainty in the midst of the fertile, lush jungle. The imagery is so strong that the rainforest becomes almost another character of the novel.
Also, there's a certain kind of pleasure derived from reading about the unescapable humidity of the jungle from the comfort of your own bed.
4. The Back-at-Home-With-Your-Family Read
Ah, the return to home. What starts as a sweet reunion with the comforts of home can sometimes transforms into a state of stagnant boredom.
After returning to the requirements of family life, reading Jhumpa Lahiri's "The Namesake" is a welcome reminder that family can be simultaneously tangled and beautiful. The book explores themes of the immigrant experience in America and the blending of cultures and generations through the voices of Ahoke, Ashima and their son, Gogol.
The novel spans generations and lifetimes, weaving a meaningful story that you might want to hand to your parents after you finish (if you can tear yourself away).
5. The Backpacking-Trip Read
No, the suggestion is not "Wild." It is, in fact, "Mink River" by Brian Doyle. "Mink River" takes place in a coastal town on the Oregon coast, and features a wide cast of characters and personas—even a talking crow, Moses.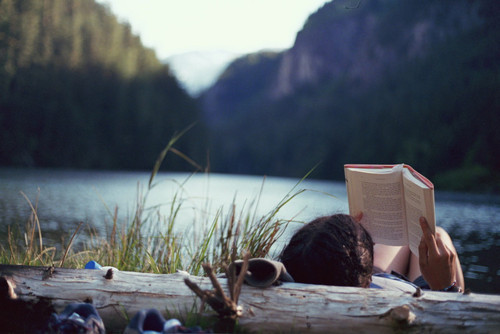 Doyle's writing is more poetry than prose, and necessitates careful reading to untangle the delicious words on paper. After a long day of climbing mountains, what better release than settling in to read something truly beautiful?
6. The Road-Trip Read
Road trips and reading can be a dangerous combination if not handled correctly. One moment you're enjoying the fine words of a thick Jane Austen novel, and the next you're leaning over your younger brother to get some fresh air before you vomit.
To master the Road-Trip read, try a collection of short stories. Read one short story, take a break, read another short story, and repeat until destination is reached.
Kevin Wilson's "Tunneling to the Center of the Earth" is one excellent collection of short stories. Wilson's stories are whimsical, quirky, humorous and feature an endearing mixed-bag of characters. Also try B.J. Novak's "One More Thing: Stories and Other Stories."
Novak's collection of short stories is unique and hilarious, covering a huge range of subjects and themes. After reading his work, re-watch "The Office" and try to comprehend Novak's comic genius.