Adjusting to an entirely different lifestyle as a college student is difficult in a lot of ways.
Recent high school graduates have only a few months to plan how they can make their new homes feel as comfortable as possible. Girls in particular spend hours searching Pinterest for dorm decorations and the perfect ways to add personal touches to their drab and dreary dorm rooms.
While girls spend most of their time focusing on their rooms and how to decorate them, they should also dedicate an equal amount of time to figuring out what shoes to bring with them.
Because of the focus put on adjusting to a new environment, the thought of how much activity a college campus has may not have crossed a girl's mind.
It is likely that many high school students either drove or took the bus to school, meaning that they did not walk nearly as much as a college student does. Most college campuses do not allow freshman to have cars, so the only options left are taking the bus or walking.
While useful at times, buses can be cramped, crowded and unreliable. Whether they like it or not, the reality of coming to college is that walking will be the primary form of transportation. Because of this harsh and drastically different change in modes of moving, many girls may not have the proper footwear necessary for surviving on a college campus.
1. Running Shoes
Most importantly, every college girl needs a good pair of running shoes. Running shoes are essential to a successful college experience for many reasons.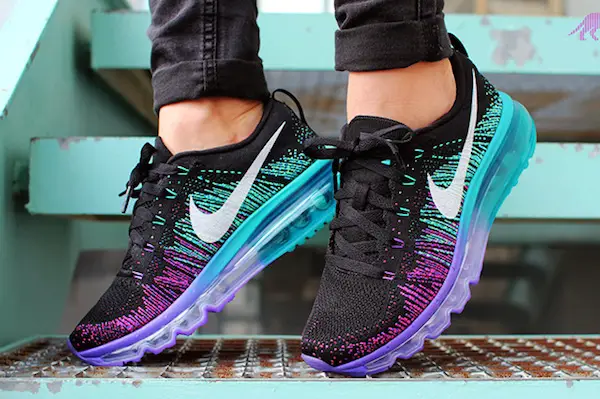 First, the dreaded freshman fifteen is in fact a real thing. The best way to ward off those extra pounds is to hit the gym, which would require running shoes. Purchasing some durable and comfortable exercise shoes will allow you to stay fit, while being comfortable and looking incredible.
2. Business Casual Flats
Going to college opens up a whole new realm of possibilities, including new potential job opportunities.
With these new opportunities come a new sense of style and wardrobe. Interviewers on your college campus will not be impressed if you show up wearing flip flops or Ugg boots.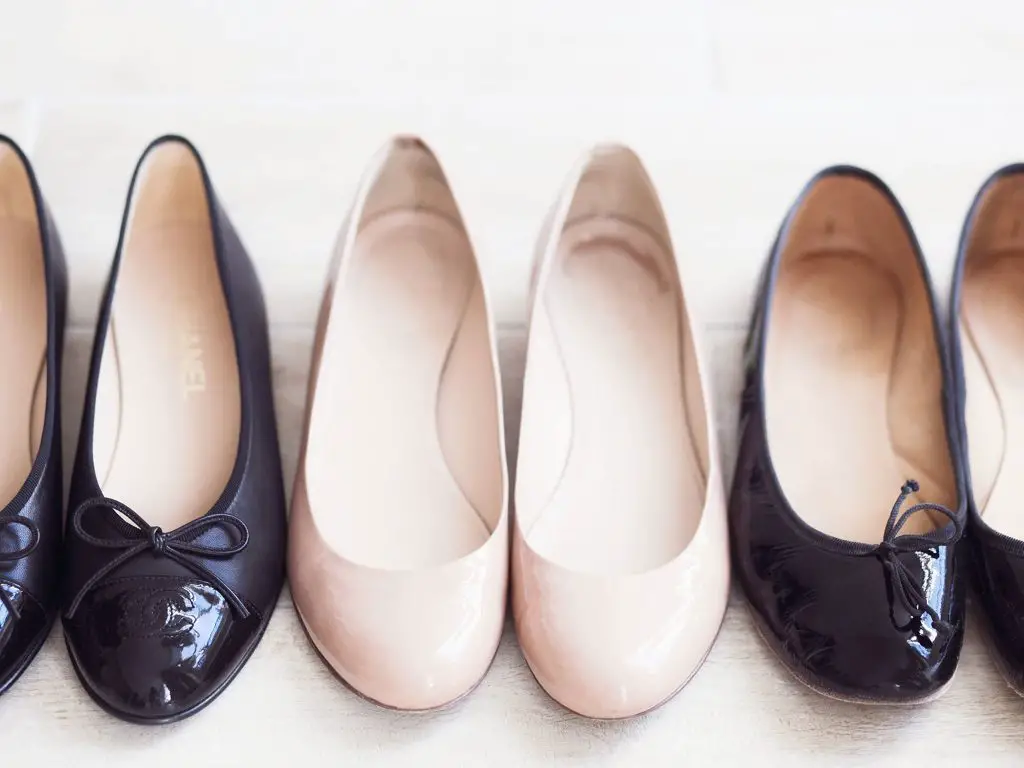 To solve this problem, every girl must have a nice pair of business casual flats. Specifically in a neutral color, these types of shoes will allow any girl to dress up an outfit that will surely impress her potential employer.
3. Rain Boots
Rain boots are one of the most important pairs of footwear that you can bring to college. At home, it's easy to stay out of the mud and rain. You can just stay inside your house, school or car in order to stay safe and dry; however, this is not the case in college.
Professors do not care if students have to walk through a torrential downpour to get to class; regardless of the weather, students are always expected to show up to class.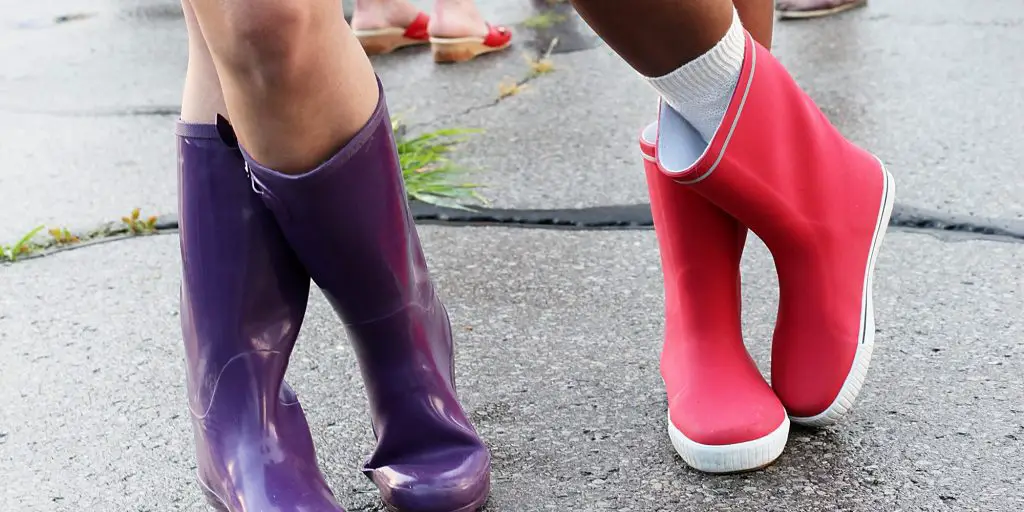 Because of this, all students, especially girls, must come prepared to conquer the long, rainy walks to class on those dreary days. Every girl needs to purchase a solid pair of rain boots in order to survive in college. If not, her feet will be soaking wet, and she will be miserable after walking around campus in flip flops during a storm.
Girls need to make sure that their rain boots are truly water repellant, and that they are not too slippery. Nothing could be worse than slipping and falling into a puddle right before an hour-long lecture!
4. Converse
As a true staple for any college girl's wardrobe, Converse sneakers are a necessity when starting at any university.
They are a little less bulky and more versatile than running shoes, but they also offer enough support so that you will not be in too much pain walking around campus all day long. Converse are loved for their high levels of both comfort and style.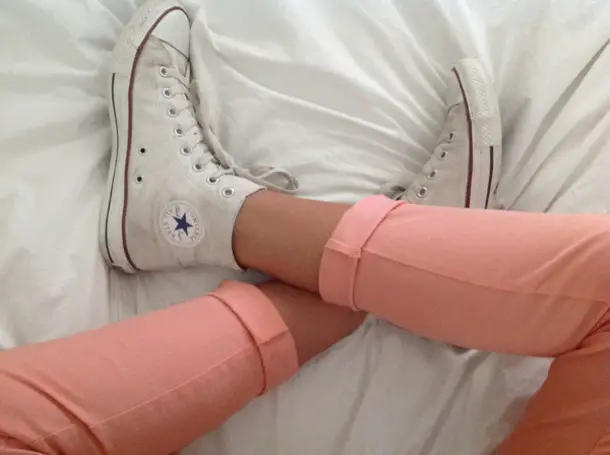 While many girls have white pairs of Converse, they are notoriously difficult to keep clean for an extended period of time.
They can always be thrown in the washing machine or cleaned by hand, but if that level of maintenance is too cumbersome, then getting a pair in another color is a perfect substitute.
5. Shower Shoes
Beware of the dorm room showers! The showers have been occupied by countless students over many decades, so, needless to say, they are not the most sanitary of places.
The best way for students to make sure that they do not contract any unwanted germs is to purchase the perfect pair of shower shoes.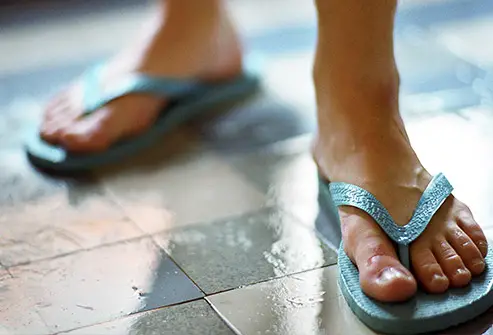 A sufficient pair of shower shoes can be as simple as an old pair of flip flops. The beauty of shower shoes is that they do not need to be fancy. The only requirement is that they can withstand several instances of getting wet, and that they provide a barrier between the feet and the floor.
Bringing shower shoes to college is very important, because they will give you the peace of mind that you will really be clean and sanitary while you shower.
As cliché as it sounds, the right pairs of shoes really are a girl's best friend in college. As all girls know, an uncomfortable pair of sneakers can make or break any experience, so it is important to put comfort above all else.
By incorporating the pairs of shoes listed above, you can start to get a sense of how to make sure you are comfortable walking on campus, while looking fabulous at the same time.