It happened. We made it. The new decade is officially upon us. This marks an end of a decade and the start of a new one, and although looking forward is important, sometimes it is equally important to take a look back, even when it comes to Nike sneakers.
Typically, a sneaker will be released, hang out on store shelves for a brief amount of time and disappear — never to be seen again. Obviously, when writing down an encapsulation of a decade's greatest shoes, you can't go wrong with Nike. Most people, even outside of the sneakerhead community, will recognize the brand's iconic swoosh from a mile away, showing that the company is a leader in the industry; Nike brought in $11.8 billion in 2019 alone.
Typically, shoe companies will release many different sneakers over the course of a year; some are re-releases of old favorites while others debut for a one-time appearance. As such, it's difficult to select which Nike shoe is a year's most iconic kick, but it ultimately rests on the opinions of your given sneakerhead; so with that said, let's travel back in time and reminisce about some of Nike's finest releases.
2010: The Nike LeBron 8 "South Beach"
If you were from Cleveland, you were probably super salty and wanted nothing to do with this shoe. But, if you were from Miami, you embraced it with open arms and anxious feet as the Miami Heat embraced Lebron James when one of the world's most recognizable sports idols made the switch from playing for the Cavaliers.
Unsurprisingly, the Nike Lebron 8 "South Beach" sold out just as fast as the tickets did for LeBron's debut with the Heat, and rightfully so, because everything about this shoe was awesome, ranging from the colorway to what it represented historically. You should consider yourself very lucky if you were able to finesse a pair of these.
2011: The Nike Mag
Ah yes, the Nike Mag: a shoe that I would say is rarer than finding a four-leaf clover using only the light produced from a shooting star. Described by many to be one of Nike's finest shoes ever, the Mag just also happens to be one of the most sought after shoes of all time too. For those of you out of the loop, Marty McFly wore these kicks in "Back to the Future Part II."
The movie was released in 1989, so claiming that the shoe was defiantly futuristic is an understatement. Consequently, when Nike brought the Mag back to life in 2011, the release was limited, which quickly shot the shoe's price and clout into the stratosphere. It's easy to see why: The Nike Mag not only looks dope from a visual standpoint, but it's a fully self-lacing sneaker adored by movie fans and sneaker fanatics across the globe. Simply iconic.
2012: The Nike Air Yeezy 2
As one of Nike's sleekest designs, the Nike Air Yeezy 2 is an excellent shoe overall, whose design can be credited to a collaboration between the shoe conglomerate and one of the world's most talked-about artists, Mr. Kanye West. Like all of West's Yeezy shoes, this shoe sold out in a blink, and in 2020, it is still considered to be a jewel on the market.
The Nike Air Yeezy 2 was not only West's second edition of his collaboration with Nike, but it was also the very last one he made before ending his run with the company, jumping ship and swimming over to Adidas, where West has called home ever since.
2013: The Air Jordan 3 OG '88 White/Cement
No list counting down Nike shoes could be complete without tossing in some Jordans, so I won't pretend like I don't know what I'm talking about. How could I not discuss the Air Jordan 3 OGs? They've been flying through the air since 1988. If you didn't know about this shoe's trademark colorway, you do now.
The shoes were created from the mind of designer Tinker Hatfield, the man crafting the magic behind most of Nike's Jordan-related designs. For the record, Michael Jordan wore the OG '88s as he sailed during his second slam dunk contest, which caused these shoes to fly off the shelves upon their debut.
2014: The Fragment Design X Air Jordan 1
The Air Jordan 1, also called Retro 1s, easily claim the title as Michael Jordan's most popular shoe, considering the basketball legend wore them in 1985; it was the first multiple-colored shoe ever worn by an NBA player during a game. However, donning this awesome shoe arrived with consequences.
To start, the multi-colored design scheme broke the league's dress code, and Jordan received a $5,000 fine in addition to a stern letter from NBA officials who expressed their disappointment with the player's decision.
Flash forward to 2014, and you'd find Jordan teaming up with Hiroshi Fujiwara, creating the priceless Fragment Design. If you didn't cop a pair near the midpoint of the decade, you missed out. You'll need to pay between $1500 and $2000 in order to add the Retro 1 to your collection in 2020.
2015: The Air Jordan 11 "72-10"
Keeping up with the list's Jordan motif, the Air Jordan 11 "72-10" stands above any other Nike sneaker unveiled in 2015. If I'm completely honest, any Jordan shoe will become a necessary buy for any and all sneakerheads. It's just a fact. Nevertheless, the 72-10s are unlike any other Jordan 11s before them, especially considering that these unique shoes represent the Chicago Bulls '95-'96 season, when the team won 72 games and only lost 10, a record at the time. Additionally, it's also the same year that the Bulls won their fourth NBA championship and Jordan took home his fourth MVP .
2016: OVO Air Jordan 12
What's better than a fresh pair of white Jordan's? Easy — a pair of white-and-gold Jordan 12s designed by the one and only Drake. That's right, Aubrey "Checks Over Stripes" Graham teamed up with Nike and Jordan to create the Air Jordan 12 colorway, which is basically an all-white shoe with a hint of gold here and there. Personally, I'm not a big fan of white shoes, but if Drake designed them, how could I not snag a pair?
2017: The Off-White x Air Jordan 1
Does anyone else remember 2017? It's the year of the Virgil Abloh/Off-White collection. Just in case you're not familiar with Abloh, he's an American fashion designer and CEO of the Milan-based fashion label Off-White. Notably, Time ranked Virgil as one of the top 100 most influential people in the world in 2018. And he deserves it.
Even if you're not flaunting Off-White on the regular, if you pay attention to the hip-hop fashion scene — or the rap world in general — the odds are high that you've seen some of Abloh's work firsthand and didn't even realize it. Ever noticed the plastic tags attached to the laces of certain kinds of shoes? They could be red, orange or white? If so, surprise: That's all thanks to Abloh and Off-White.
Anyhow, Off-White hooked up with Nike and the company's partnered footwear (Jordan and Converse) in 2017 to debut their first foray into the sneaker game, which led to the Off-White Air Jordan 1, a shoe that quickly snatched the attention of the sneakerhead community. It seemed that almost everybody had a pair that blended the world of Jordan with Abloh's artistic vision — a match truly made in heaven.
2018: The Nike Tanjun
As a wise person once said, "Don't judge a book by its cover," and the same logic applies to shoes. Sure, the Nike Tanjun might be the cheapest kicks on this list by far, but it's still extremely comfortable and stylish.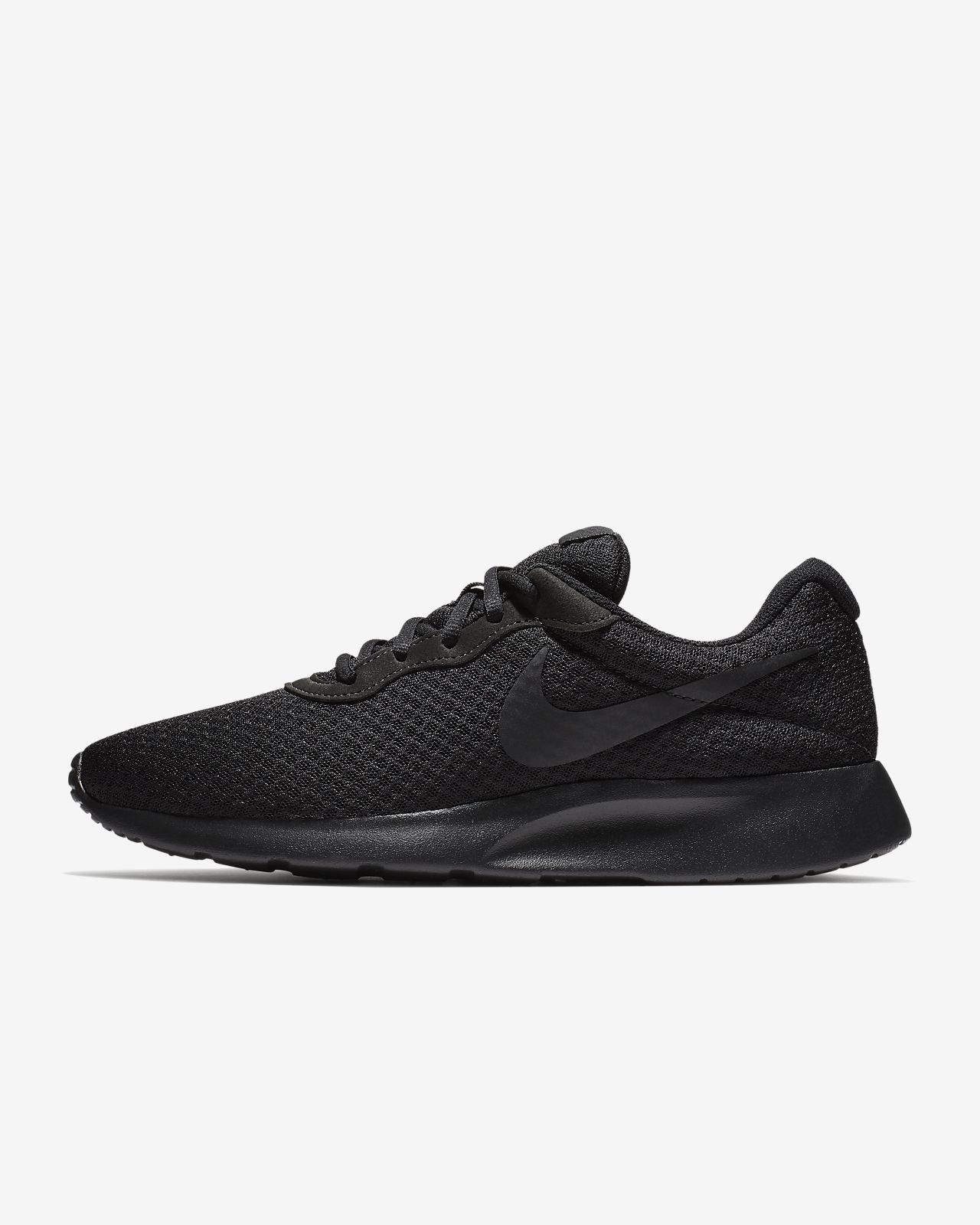 After its release in 2015, the Tanjun stayed consistent as one of Nike's most purchased shoes. Built like a running shoe but stylish enough to be worn every day, Tanjun's arrive in an endless selection of colors and retain their trendiness in 2020.
2019: The Travis Scott Air Jordan 1 "Cactus Jack"
You can quote me on this: Cactus Jack might be one of the most unique Air Jordan 1s ever made. Yep. I said it.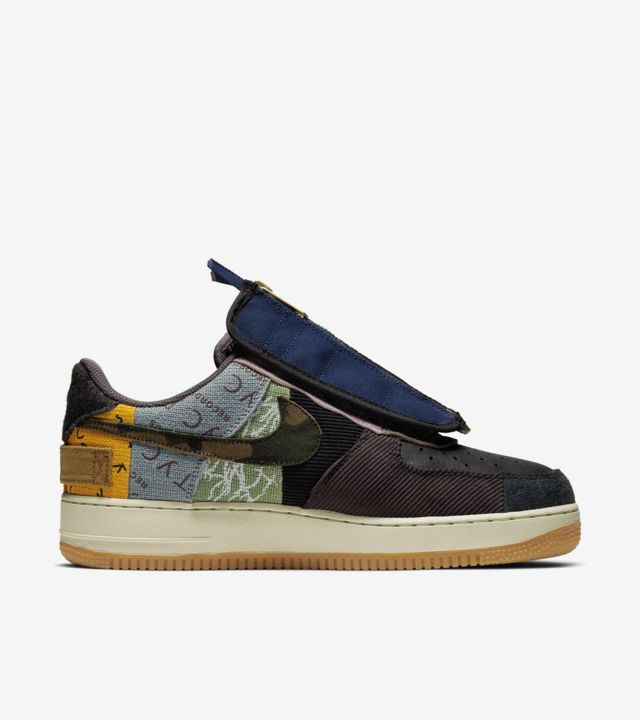 Designed by world-famous rapper Travis Scott, these brown-and-white Retro 1s come equipped with eye-popping pink laces. Complementing the colorway aesthetic, the Cactus Jacks Nike Swoosh is inverted and completely flipped the opposite way. It's truly a unique take on the hot ticket item for sneakerheads in 2019.