Well, it's officially the holiday season with Peppermint Mocha Latte offered in every café, holiday decorations in every store and, even though we haven't even made it through Thanksgiving yet, holiday music playing softly in your favorite coffee shop.
This is also around the time that college students are meticulously counting down the days until finals are over and they can finally go home and get some serious rest, have a home-cooked meal, sleep in a bed that doesn't feel like rocks, see their friends from high school and more importantly, give and receive some gifts.
The holidays are a time for giving and college students love this season more than anyone else because, well, they're broke. When you're younger, you can't wait for the holidays because you get time off of school to be with your loved ones, eat a great holiday meal of your family's choosing and get lots and lots of gifts. It's the same when you're in college, but the difference is that every college student is too broke to buy themselves anything, so the holidays turn into a time to get all of the necessities (without actually paying for them).
Need some new clothes that haven't been stained by a beer shower from a frat party? Put it in on your wish list. Need a new laptop after you spilled some ramen on yours? Wish list. Need some extra snacks to stash in your closet after devouring all of your supplies a week into school? Definitely put Pudding Snacks and Goldfish on your wish list.
You probably have already thought through your wish list for the holiday season, but if you haven't and your parents are pressuring you to write it all down or you just want some more ideas, here are six essential items that every college student needs on their wish list this holiday season.
1. A gift card to your favorite coffee shop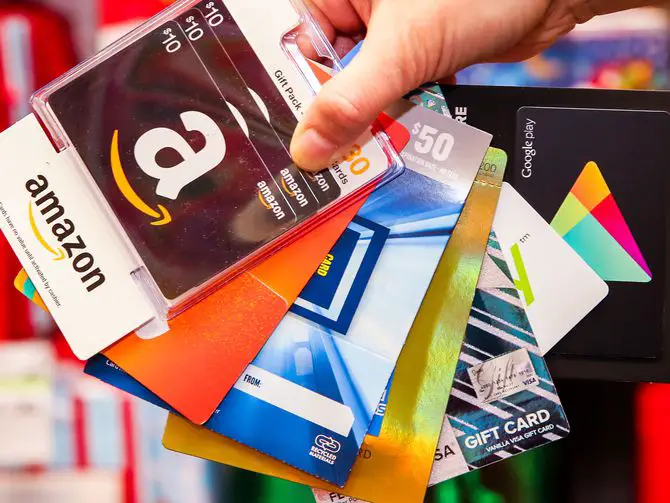 I'm sure the coffee that they have at your schools dining hall is pretty good, maybe a solid four on a scale of one to ten? But let's be honest, you are always craving your favorite latte, macchiato or special iced coffee that Dunkin Donuts or Starbucks makes.
A gift card is always a practical item on any wish list and a card to your favorite coffee shop will come in handy when you need a pick-me-up during those long nights studying in the library.
2. A heavy-duty case for all of your tech gadgets
Everybody nowadays has a case for all of their tech gadgets; they would be basically naked without them. However, when you're in college, you need a case that can withstand a lot of damage.
Let's say while you're trying to take a cute selfie at a party, someone drunkenly bumps into you and your phone drops. Or, you fall asleep after watching Netflix until  2 a.m. and your laptop falls off your bed. Anything can happen at college and you have to prepare your expensive tech gadgets.
A good case that is going to last through all of the unexpected things that happen in college is definitely a necessity.
3. Money for textbooks
It's no secret that textbooks can get very expensive. Nobody knows exactly why it costs around $100 for a biology textbook that you'll use for one semester, but you're going to need that overpriced book.
So, having some extra cash to help pay for your books next semester will help a lot. Or, you can opt to ask for a gift card to your school's bookstore that you can use on books or any other school supplies that you may need.
4. New shoes
You might not think putting new shoes on your wish list is a must, but it is. When you went back-to-school shopping, you probably already bought some new shoes to go along with that new top or pair of pants.
But over the semester, they have probably seen some horrific scenes and have gotten beaten up pretty badly. From the dirty, mud filled tailgates to the rainy days on campus when you've had to run to shelter, they have seen some ups and down, and they've probably even had a few alcoholic beverages spilled on them at a party.
If any of these things have happened to your shoes, you probably need a new pair or two, whether it's Reebok (now with free shipping on purchases +$49 or up to 60% at onlineshoes.com) depending on how rough your semester was, so you are definitely going to want to put new shoes on your wish list.
5. Noise-cancelling headphones
Noise-cancelling headphones are a necessity in college where you rarely have a moment of complete silence either to study or just to get lost in your own head.
With noise-cancelling headphones, you can listen to music and drown out the noise around you. You can just put them on while studying or writing a paper so that you can really focus on your work. They are perfect in the gym, the library or your dorm room when your roommate has friends over. Some at Walmart are already on clearance.
6. Polaroid camera
In college, you will make some pretty incredible memories, so you're going to need a camera that captures those moments. While you can use your smart phone to take pictures, they will most likely just stay on your phone until you run out of storage and have to delete some.
A polaroid camera is a little vintage, but you can print your photos instantly and hang them in your dorm room for decoration. Plus, polaroid cameras already have a filter, so you can save time with editing your photos. You can also use the modern "update" on the classic camera with "instant cameras" from Urban Outfitters.