While most students are spending their free time binge-watching Netflix shows, Lyndcee Barragato, a senior at California State-San Marcos, is busy running a nonprofit. On top of completing a degree in Communications and working as a part-time school aide for a young student with down syndrome, Barragato founded the Just Like Me Foundation.
The Just Like Me Foundation seeks to enrich the lives of teens and young adults with special needs through various activities during the year. "Depending on my schedule, we organize 3 – 4 activities per month," says Barragato. "We serve individuals with autism, down syndrome, cerebral palsy and other developmental disabilities."
In the year since the organization first came to be, 40 events have already been carried out by the Just Like Me Foundation for those they serve. Movie nights, beach bonfire parties, dances, game nights and amusement park outings are just a few of the wonderful activities offered by the foundation.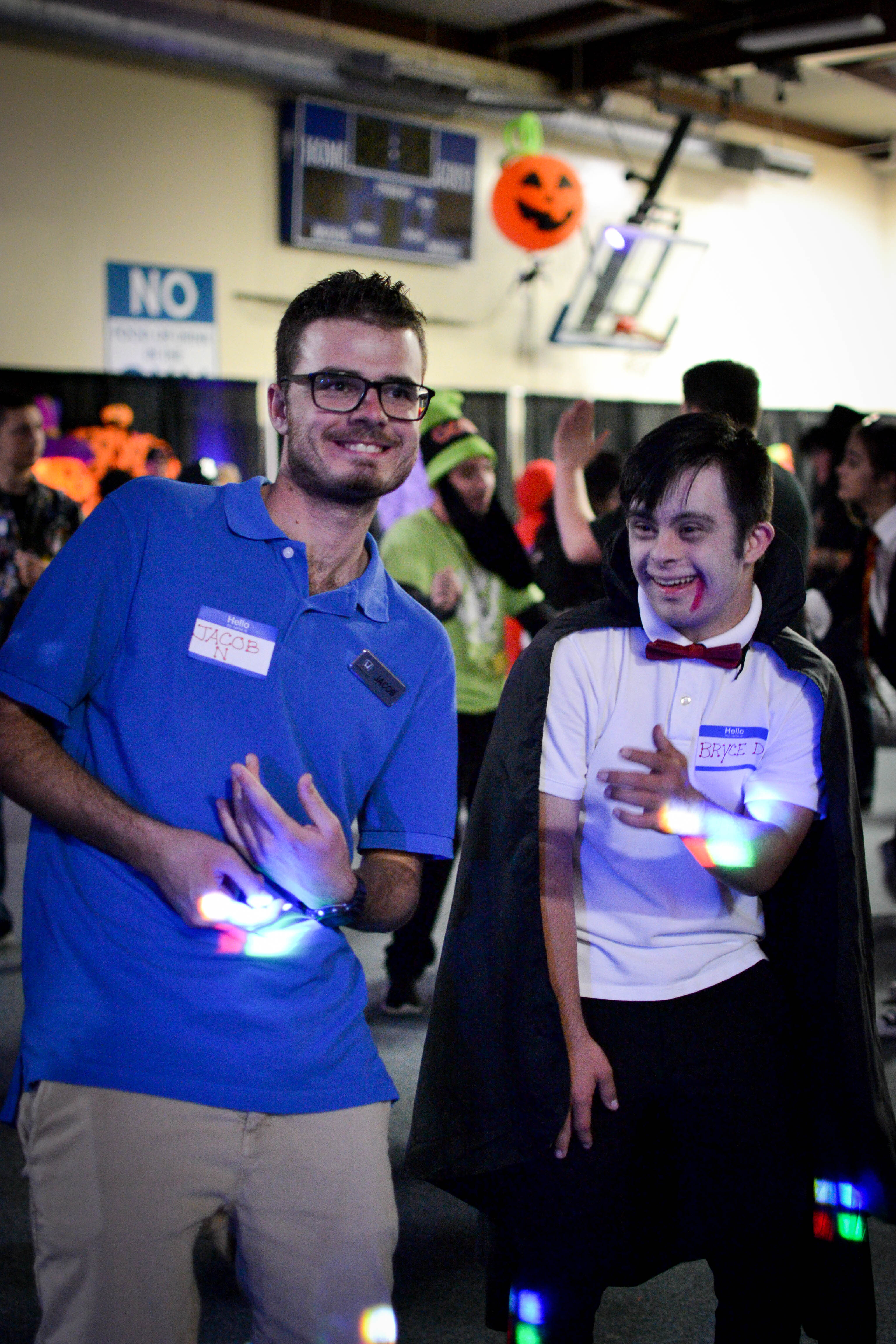 It was during Barragato's sophomore year of high school that she first found inspiration to create the nonprofit when she volunteered as a teaching assistant in a special education class at her high school. This experience allowed her to grow friendships with the students she helped.
"Their joy for life was contagious and their ability to only see the good in the world was admirable," says Barragato. "Through their example, I learned to become a more positive and compassionate human being. For that, I am forever grateful to have crossed paths with them."
One particular Monday morning in the class, however, transformed Barragato forever. The students were asked to speak in front of the class about how they had spent their weekend. Barragato was shocked to discover that many stayed home all weekend and didn't hang out with friends.
"To me, this was absolutely heartbreaking because I felt like they were deserving of the same social opportunities as their typical peers," says Barragato.
Stunned, Barragato found herself searching for social activity programs in her area that served individuals with special needs that her peers could join in on. After discovering that none existed, Barragato decided she would be the change and make her dream a reality.
"At 16 years old, I didn't know what starting a nonprofit organization would really entail, but I went for it," says Barragato.
Most high school and college students wouldn't ever dream of founding and running a nonprofit. Barragato knew that there would never be a "perfect" time to begin the Just Like Me Foundation, but starting as soon as possible was essential because she couldn't bear to see another group of teens with special needs miss out on the fun social atmosphere of high school.
"I have absolutely zero regrets about launching JLM while in college," she says. "We are enhancing the lives of our participants and that is everything I have wanted since I was 16 years old. I am happy to see that JLM is making a difference, it makes it all worth it to me!"
Barragato has faced many challenges along the way. Prior to the launch of the Just Like Me Foundation, she had no background experience with managing nonprofits. Today, Barragato has picked up new skills and learned quite a bit throughout her time running the foundation, including knowledge of grant writing, fundraising, marketing and web design to name a few.
She now aspires to attend the University of San Diego in the spring of 2019 following graduation this fall in order to pursue a master's degree in Nonprofit Leadership Management. The hard work has most certainly been worth it, though.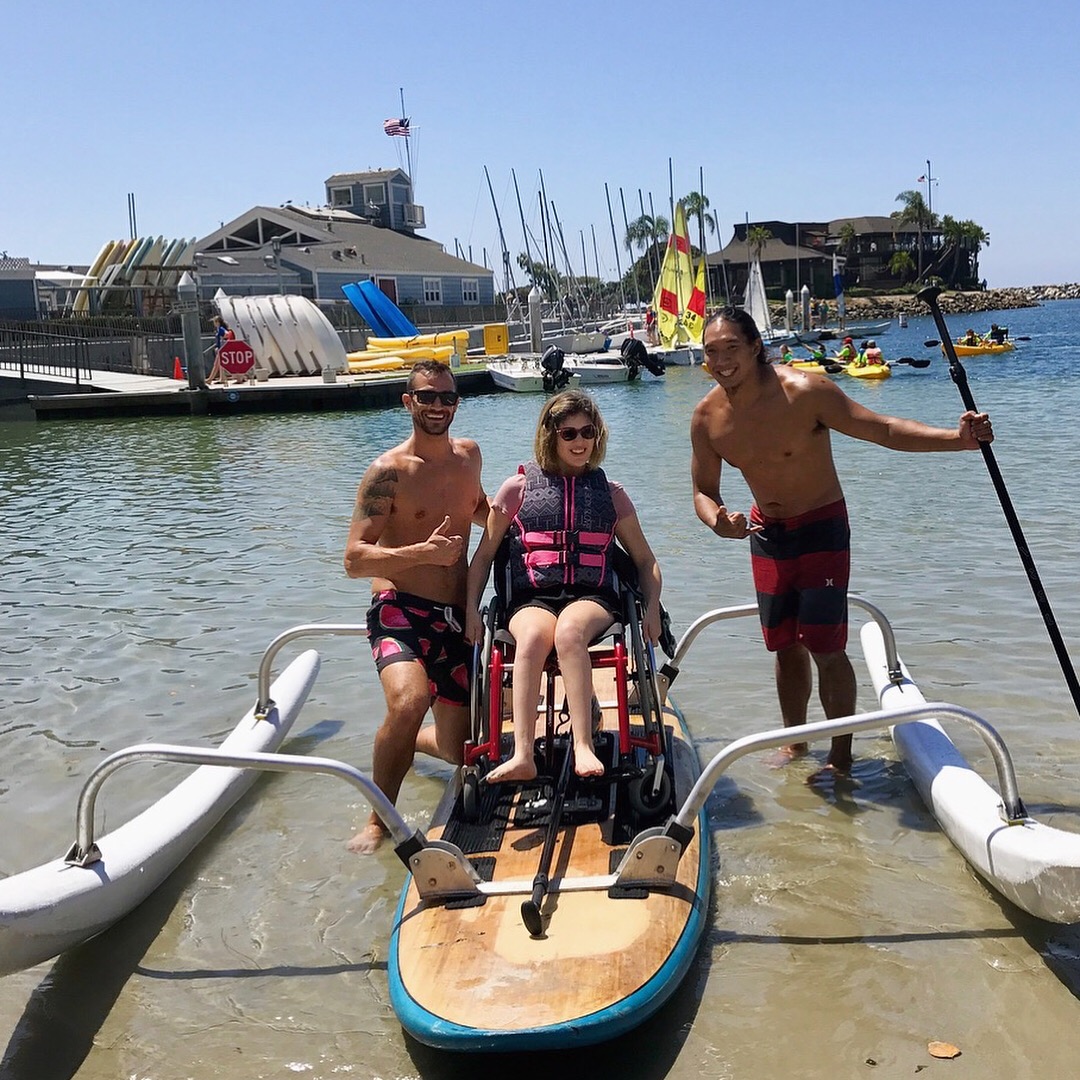 "The most rewarding part is knowing that we're truly changing lives through our program," says Barragato. "We have received many testimonials from JLM parents saying that their kids were struggling while trying to navigate through high school life with special needs until JLM came along and changed that."
The foundation hopes to continue filling the social void in the lives of individuals with special needs and to welcome those who have been ostracized into the community. The ultimate dream for Barragato would be that these social activities leave those they serve with friendships and memories that last forever.
There are a variety of ways to help support the Just Like Me Foundation from both near and far. Those who live locally have the opportunity to volunteer at the social events, while others can follow the Just Like Me social media handles in order to stay informed.
To give the gift of friendship, donations can be made on the Just Like Me Foundation website and will go directly towards funding the social activities Lyndcee Barragato and her team plan throughout the year.