A former student of Orange Coast College, a community college in Costa Mesa, California, is suing the school for negligence.
Robert McDougal, a 21-year-old with autism, filed a civil suit to the Orange County Superior Court on Monday. He currently faces felony vandalism and misdemeanor charges.
The Los Angeles Times reports that the suit "alleges…negligence, emotional distress, assault, battery, and false imprisonment on the part of [Orange Coast College] and school officials."
According to Inside Higher Education, college officials say McDougal began acting out in February 2017 when his chemistry professor refused his request to use a calculator during an exam retake.
After receiving a lower grade than what he would have liked, McDougal allegedly "charged into the classroom while other students were there" and had to be "removed by security officers." He later returned and ran around the room.
McDougal's lawsuit tells of a different story, in which he "withdrew from the class and immediately tried to get reinstated."
He claims his chemistry professor sent him an email explaining that he could re-do the test questions and get reinstated into the class. Yet, upon getting there, his professor told him to wait outside until class ended.
Campus security walked away a confused McDougal from the building, but McDougal ran back to class when the bell rang. After this, the security officers "slammed him to the ground and pepper sprayed him."
Costa Mesa police officers allege that McDougal was only pepper-sprayed after kicking the security officers and shouting racial slurs.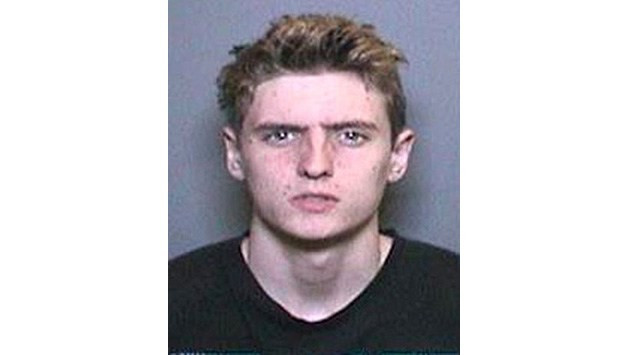 After the incident, the school barred McDougal from campus via restraining order from Judge Michael McCartin in March 2017.
McDougal's parents claim that Orange Coast College failed to accommodate their child, and filed a claim "that sought $5 million in damages."
They allege that Orange Coast College "was grossly negligent in handling [the] situation" and that their son was "harassed and discriminated against…because of his disabilities." They also note the "irreparable" damage done to McDougal's image and reputation.
Prosecutors claim McDougal "was arrested and sent to jail based on suspicion that he carved a swastika and a racial slur into two Orange Coast College security vehicles, and slashed their tires." He was also accused of violating his restraining order by returning to campus several times.
McDougal currently faces charges of "disturbing a public school, staying on campus without consent, resisting a public or peace officer, and disobeying domestic relations to court order."
He has pleaded not guilty to all charges and will appear in court Friday for a pretrial hearing.