Texas State University student body president Connor Clegg was impeached by student senators on Monday after being found guilty of all six articles of impeachment, which include the failure to represent peers' interests to university officials above that of his own opinion and encourage and facilitate dissenting opinions.
Clegg's impeachment comes after controversial comments and behavior over the past several months.
The Impeachment Resolution included the conclusion that:
"The Texas State University Student Body President has a responsibility to represent the student body as whole, when acting within the parameters set by that office. Connor Clegg took advantage of the office to express his own opinions and in so doing failed in his responsibilities as Student Body President. Over the course of his tenure as president, Clegg has repeatedly chosen [to] present his own opinions, agenda, and personal motives above those of the University student body."
The University Star, Texas State's student-run newspaper, released a timeline of the events.
It began last year on Nov. 29 when Clegg angered students by demanding the Star be defunded and its editorial board step down. Clegg's aggression stemmed from the controversial opinion column, "Your DNA Is an Abomination," by Rudy Martinez.
Texas State president Denise M. Trauth criticized Martinez's piece as racist, though Martinez claims it was meant to encourage discussion of white privilege.
Editors and Martinez received death threats, after which editors apologized and promised that Martinez would no longer write for the Star. On Feb. 1, Martinez brought to light Clegg's suspicious behavior when he posted Clegg's controversial Instagram photos on his personal Facebook page: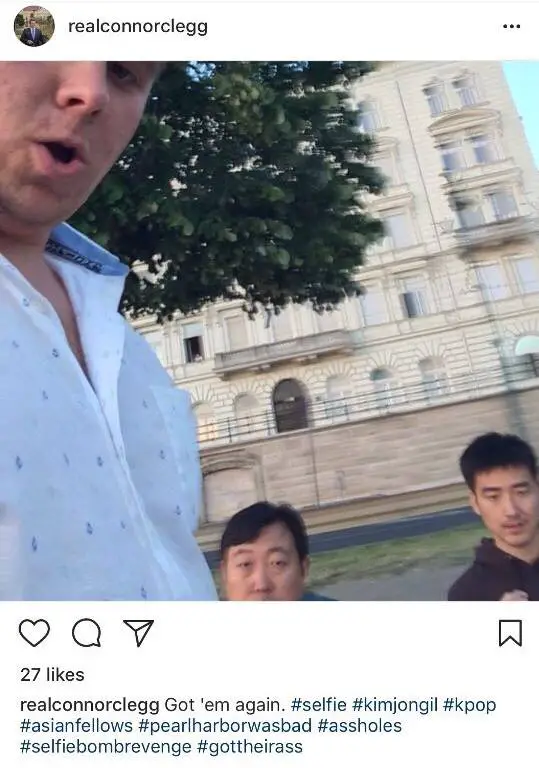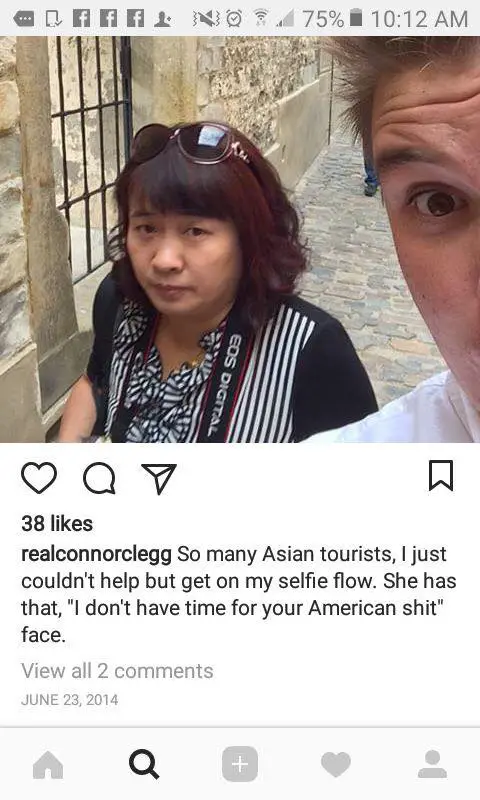 In response to Clegg's viral images, Trauth denounced the images as "offensive and racist" on Feb. 2 and said "racism in any manifestation is abhorrent." She also stated that Clegg had apologized; the Texas State administration did nothing more on the matter.
The next day, flyers and graffiti around campus called Trauth an enabler and Clegg a racist. Texas State's Pan African Committee petitioned for his impeachment.
After negative reception, Clegg posted a video to his Facebook on Feb. 5 apologizing to all students at Texas State. "My heart harbors no hate for anyone without distinction to color," he said. However, he deleted the apology.
Clegg went on to have an interview with The Washington Post.
From Feb. 5 – 16, a protest called the March to Demand Action Against Racism at Texas State occurred, which was organized by the Pan African Action Committee and other organizations. Alissa Guerrero and Senator Claudia Gasponi drafted articles of impeachment against Clegg.
On Feb. 27, the Student Government Supreme Court (SGSC) found Clegg not guilty of any violations, prompting outrage. This then led to the #boycotttxst and @ExposeTxst Twitter account.
Gasponi filed an appeal to Margarita Arellano, the Dean of Students, on March 19, and the appeal was approved on March 28. This overturned the SGSC decision, allowed for a new possibility of impeachment, and gave the Student Government 10 days to vote. However, the impeachment trial on April 11 failed to meet quorum.
This provoked a sit-in protest, in which students occupied a floor of the LBJ Student Center and created a list of requests to be met by the administration. There was tension during a town hall meeting held by Trauth, though no arrests were made. Some of the protestors demands were met and the protest ended after 53.5 hours of occupation.
During Monday's joint session to determine Clegg's fate, Clegg defended his actions. He said he was simply sharing student concerns and had meant to represent all students during his presidency. He also dismissed the protestors' actions, saying many lost confidence in the university after they held "the campus hostage for three days." This was met with boos from the crowd.
To read our interview with Clegg upon his initial election, click here.