The new bridge that connected Florida International University students from the main part of campus to its housing collapsed Thursday afternoon after being completed last Saturday.
According to CNN, the collapse of the FIU bridge crushed five to six vehicles and there are several confirmed fatalities at the moment. The new portion of the bridge that collapsed around 1:30 p.m. cost $14 million and was 950 tons.
FIU is the second largest public university in Florida and has over 40,000 students attending throughout the year.
After hearing about the bridge collapse, FIU released a statement saying they were "shocked and saddened about the tragic events unfolding at the FIU-Sweetwater pedestrian bridge."
The FIU pedestrian bridge was supposed to last over 100 years after being built and was set to open in December.
According to ABC News, the location of the FIU-Sweetwater Bridge, between 109th Avenue and 8th Street, was designed to make the busy intersection safer and more accessible.
After speaking with Miami-Dade Police County Chief Juan Perez, Florida governor Rick Scott tweeted that he will be in constant communication with law enforcement as well as being on campus to talk to both police and the university.
Dr. Mark McKenney from the Kendall Regional Medical Center made a statement to ABC News that there are currently 10 patients from the bridge collapse; eight are in stable condition and two are in critical condition.
He has also noted that it is possible that there are other victims from the FIU bridge collapse in other hospitals as well.
University of Miami student Isabella Carrasco told CNN of her experience with the FIU bridge collapse, saying, "We heard a loud bang behind us…and we looked back and the bridge had completely collapsed."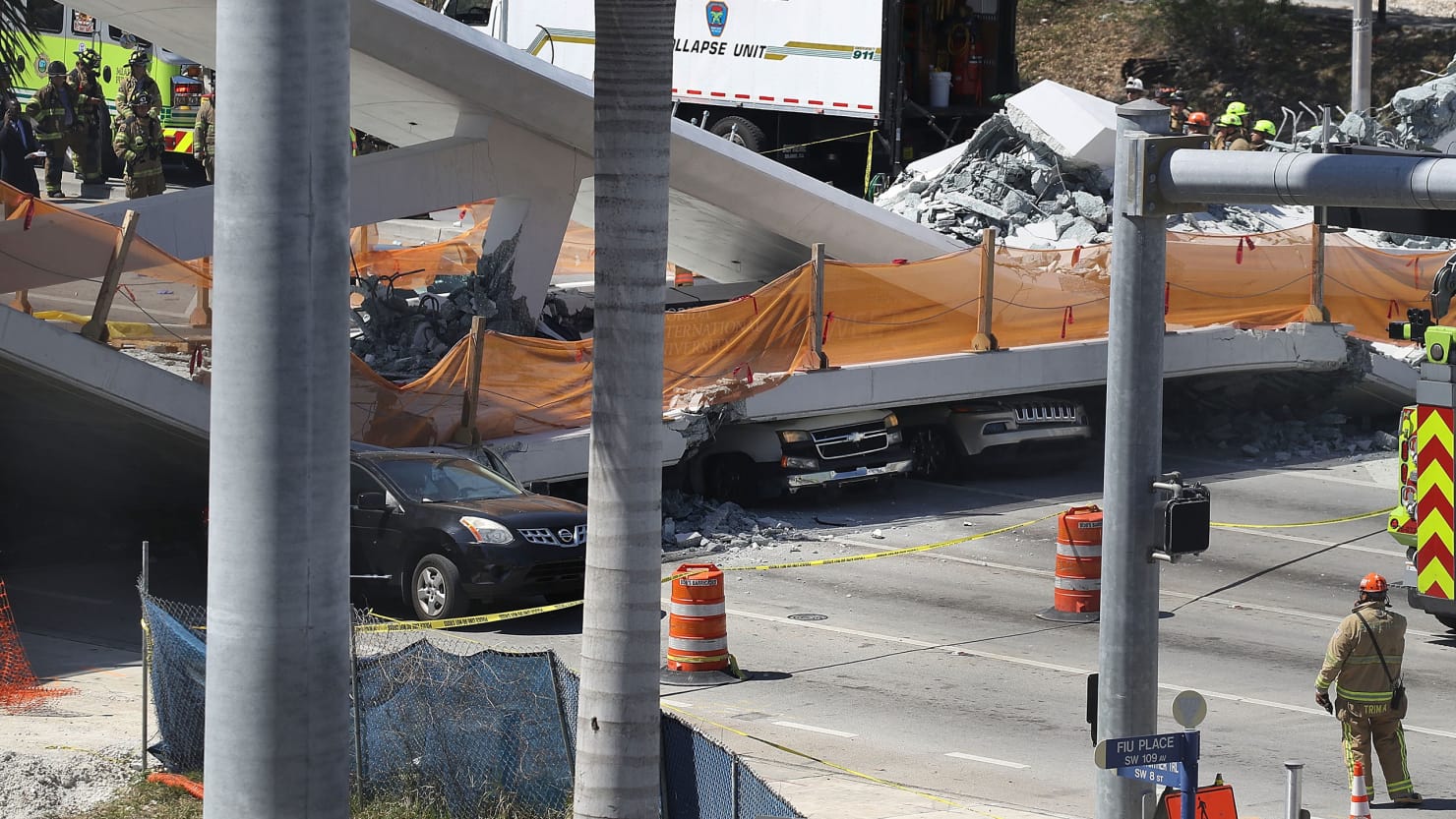 Additionally, FIU student Ricardo Dejo was shocked by the collapse.
"I can't describe it," he said. "We were really excited about the bridge. Everything looked fine."
Tiona Page, who lived on the 15th floor of her apartment complex, told ABC News that she saw dust from her window and knew that the bridge collapsed.
According to NBC News, the new bridge was completed by Munilla Construction and FIGG Bridge Engineers. Munilla Construction put out a statement, saying, "We would conduct a full investigation to determine exactly what went wrong."
It is possible that the bridge should have taken longer to build to see if it could withstand other cars rather than finishing it an accelerated rate.
Since the parking lot for college students is closed, FIU students who are staying over the break will now have to find out how they are going to park their cars or navigate through their campus.