Comedian Wyatt Cenac's new show on HBO, "Problem Areas," features Cenac discussing, in an informational format, the problems that America currently faces. Cenac uses his blunt comedy to bring awareness to these issues and also engages with real Americans and their opinions on how to fix them.
Wyatt Cenac, a New York native, started his career on "The Daily Show with Jon Stewart" in 2008, where he was able to write and appear in several skits that combined his blunt comedy with real political issues that America was dealing with.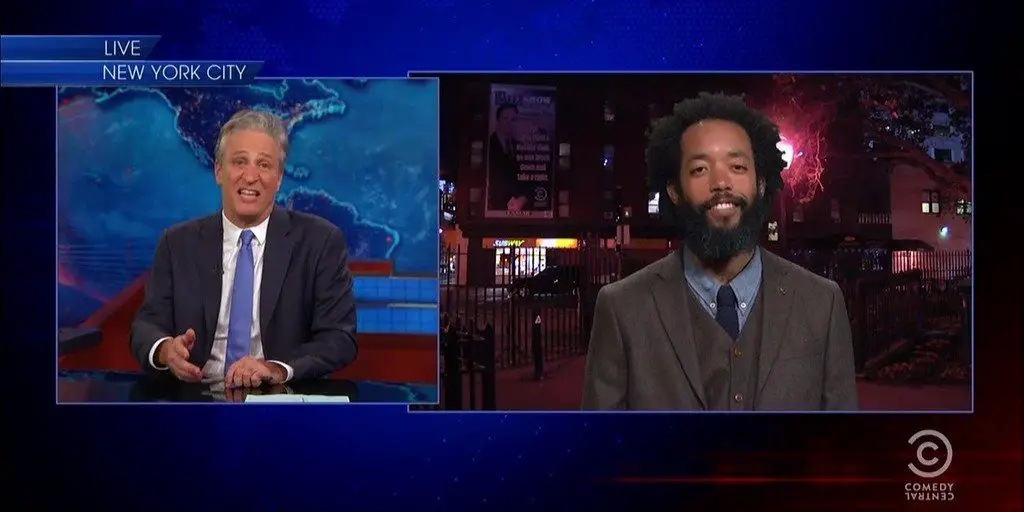 On his new show, "Problem Areas," Cenac does the same thing, except he's the host this time. He also did stand-up after leaving "The Daily Show," and made his own Netflix stand-up special, "Wyatt Cenac: Brooklyn."
The show premiered on HBO on April 13, with new episodes every Friday in the late-night spot at 11:30 p.m. Cenac stars as the host in what seems to be a studio, but he quickly points out there is no studio audience. He doesn't directly explain why he chose to do this, just saying jokingly that the audience "all died," but it may be because studio audiences have gone out of style because of their unnatural feeling. The show also features many cool on-screen graphics to help Cenac express his points on issues such as policing and space exploration.
The main element of the show is when Cenac shifts gears from a studio late-night talk show to a documentary-style show, in which he then travels to places around the country to talk to Americans about issues. In the first episode, Cenac delved into the topic of policing in America. He traveled to Minnesota to talk to the residents of Falcon Heights, where Philando Castile was shot by a police officer.
Cenac interviewed the mayor of Falcon Heights, Peter Lindstorm, along with other city activists, to ask them how they are changing the way the police officers in their town are being trained to prevent unwarranted police shootings. Cenac also interviewed former police officers of major cities such as Brooklyn and Boston.
These police officers and other activists investigate and question the irregular and often unqualified system of training a police officer must go through. Cenac explores mainstream headline-news topics, but brings his audience a different perspective by interviewing and also investigating the underlying issues that lead to the problems, something that other late-night hosts fail to do.
Plus, it helps that HBO gives Cenac has the freedom to say just about anything. In the first episode, which you can stream on HBO, Cenac lets his audience know that the show won't discuss how Donald Trump sucks and how "we're all f*****, but you already know that."
Along with discussing policing in America, Cenac also touches on the issues facing the "new space race." Some billionaires, such as Elon Musk, the SpaceX CEO, are making huge efforts in space exploration. Cenac makes a comical, yet extremely relevant comparison between these excessively rich men and their companies, and companies that existed in the imperialist era, such as the Dutch East India Company, a company that effectively colonized South Africa and, in effect, created decades of racial and class divisions, such as the era of apartheid.
The second episode explores gun control and focuses on the paradoxes that face the NRA. Cenac combines subtle comedy and real topics to get people thinking about real issues that need to be changed in America. Cenac talks about big name topics, like the NRA, but he also tries to give new information that isn't on the cover of every newspaper.
He refutes many different claims the NRA has put out, such as the idea that Hollywood movies promote gun violence – Cenac explains that Hollywood movies actually just promote gun sales, which in turn helps fund a pro-gun lobby.
In an interview with Vulture, Cenac describes how, after three exhausting years of railing against hypocritical politicians, he found himself fighting against the same politicians for the same issues. When he got offered the late-night spot on HBO, he thought, "What if you focus on actually trying to do shit? And what does that look like?"
The show, after only two episodes, has received considerable praise. According to IndieWire, "It's this unique blend of humor and heart that have always made Cenac such a vital comedic voice, one we're lucky to have back on TV."
NPR compares Cenac to other late-night comedians, such as Samantha Bee and John Oliver, saying "She's [Bee] not saying it just to be funny. Cenac is the same way. The show is funny and well written, but it's not a joke."