Set in the 1980s, "Pose" will give television something it hasn't had yet — a dance musical about the juxtaposition of several segments of society in New York, including the rise of the Trump era, the downtown social and literary scene and ball culture.
Set to premiere June 3, 2018, on FX, the series is already making history as it will feature the most transgender series regular actors on an American show, with as many as 50-plus LGBTQ characters.
The transgender actors for the show were found after a six-month search, resulting in the casting of MJ Rodriguez, Indya Moore, Dominique Jackson, Hailie Sahar and Angelica Ross, who will all be playing transgender characters. With other well-known actors onboard the show, viewers can see some "American Horror Story" favorites such as Evan Peters and Kate Mara, who play New Jersey couple, Stan and Patty.
Pose Season 1 Trailer | Rotten Tomatoes TV
"Pose" was co-created by Ryan Murphy, Brad Falchuk and Steven Canals, with Murphy directing the first two episodes. The Huffington Post reported that FX will hire transgender directors for the series through Murphy's Half Foundation, "a mentorship and hiring program founded last year to fill key creative roles in film and television with people of color, women, and LGBTQ people."
With eight episodes in the first season, there is much to explore in the show since it takes place in New York City around the time of the AIDS crisis and the presidency of Ronald Reagan.
For those unfamiliar, ball culture dates back further than the '80s, having first been established in the 1920s. A moral form group, known as The Committee of Fourteen, frequently investigated rumors of such events. The Committee released a report describing "a scene filled with 'phenomenal' 'male perverts' in expensive frocks and wigs, looking like women."
Over the years, the balls, once known as Masquerade and Civic Balls, gained substantial popularity. Called "Faggots Balls" by the general public, the balls attracted more than just queer regulars, as straight artists, writers and ball admirers outside the LGBTQ community frequented the events for their own pleasure and entertainment.
Yet it wasn't until the 1960s when black drag queens and other queer minorities became fed up by the racist ball culture that they created their own underground balls. The division later resulted in the famous balls that people know of today.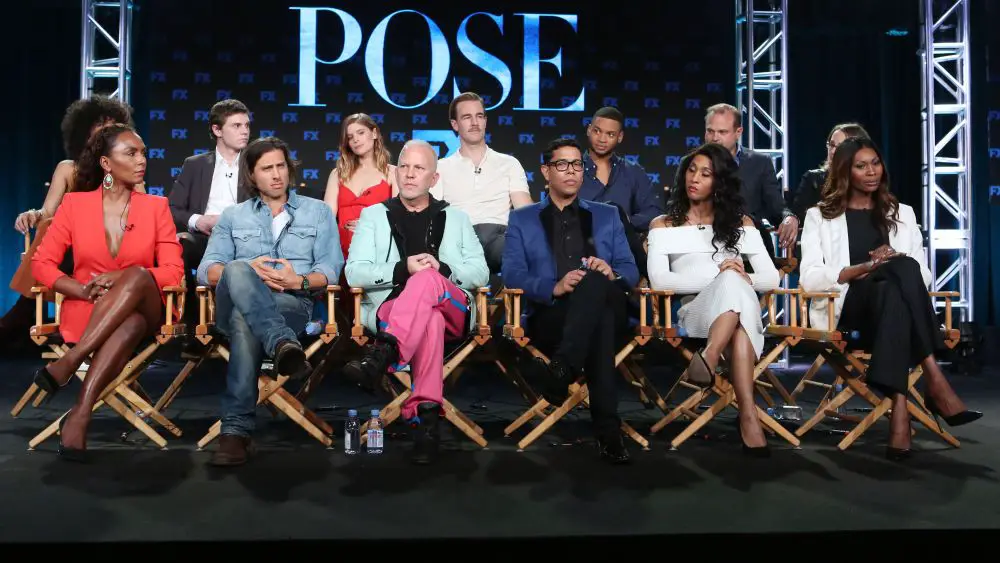 Within modern ball culture, most participants are split into different houses where participants "walk," or compete, against one another in "balls" judged on dance skills (voguing), costumes, appearance and attitude. Some balls can last up to 10 hours, as there are numerous categories and participants.
Inspired by hip-hop fashion and music, ball culture is very much a living art form that many are unknowingly influenced by. In 2006, Beyoncé told The Independent "how inspired she's been by the whole drag-house circuit in the States, an unsung part of black American culture where working-class gay men channel ultra-glamour in mocked-up catwalk shows."
Popular works and acts such as the 1990 documentary "Paris is Burning," Madonna's "Vogue" and the group Vogue Evolution from "America's Best Dance Crew" have sparked recurring interest in ball culture. With the anticipated release of "Pose," many viewers are looking forward to the potential impact it will create.
The co-creators, serving as executive producers alongside Nina Jacobson, Brad Simpson, Alexis Martin Woodall, Sherry Marsh and Erica Kayewill, will "introduce us to a new group of characters whose talent, life force, and self-made community is greater than the daunting obstacles created by a society that can be threatened by their native identities," said FX CEO John Landgraf.
"In the 15 years we've worked with Ryan, he has demonstrated time and again that every person's story is joyful, illuminating, and must to be told." Additionally, FX's website has given insight into the main characters of the show.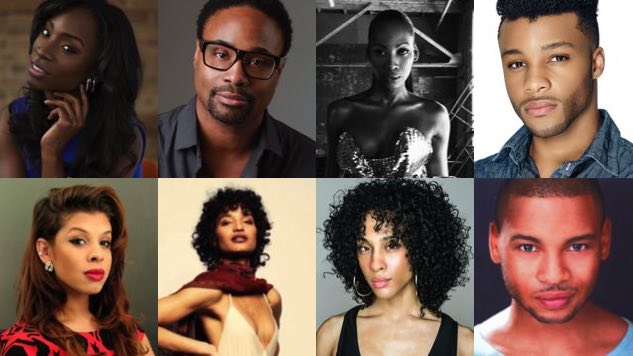 MJ Rodriguez plays "Blanca," who, after a life-threatening medical diagnosis, decides to take fate into her own hands and form a "house" — a self-selected family that provides safety and support to LGBT youth rejected by their birth family.
Dominique Jackson plays "Elektra Abundance," the reigning queen of the ballroom community and house mother to "Candy" and "Lulu," played by Angelica Ross and Hailie Sahar, respectively.
Ryan Jamaal Swain plays "Damon," an ambitious aspiring dancer from Allentown, Pennsylvania, who moves to New York City and joins Blanca's house after being kicked out of his home for being gay.
Billy Porter plays "Pray Tell," grandfather to all the legendary children who compete in the house balls. Indya Moore plays "Angel," a Puerto Rican streetwalker who develops feelings for a new client, "Stan," and discovers true love comes at a cost.
"Pose" will likely go down in television history with its LGBTQ inclusivity. Besides acting and directing, queer minorities of color will also serve as producers throughout the show. In a world that has constantly shunned and shamed them for their sexual orientation, "Pose" will undoubtedly provide an empowering and entertaining story that will explore themes of acceptance and tolerance for those searching to find themselves.