Cinematic Classics
These deep cuts will take you back to the golden era of early film.
By D'Ariel Myrick, University of Georgia
---
When it comes to movies, our generation has practically seen it all.
Today's technology allows for films to jump off the screen with massive 3D explosions and realistic CGI beasts. With these new effects, however, classic movies seem to get lost and left behind. It's tragic that old films are fading from view, because they set the framework for the movies we have today. They can show our current generation the (albeit dramatized) social structures of the past.
If you're in the mood to reminisce on old romances and action flicks set to classic soundtracks, here are five must-see throwback movies that still entertain today.
* Warning: Descriptions of the movies may contain spoilers, read at your own risk! *
1. Carmen Jones
"Carmen Jones" was a 1954 contemporary version of the Bizet opera, with the addition of new lyrics and an all-black cast. The movie has it all: music, dance, romance and tragedy. The film follows a young vixen (Dorothy Dandridge) who falls for the one military man who doesn't grovel at her feet. Though Joe (Harry Belafonte) tries to avoid Carmen because he has a "gal" back home (Olga James), the two cross paths.
However, Carmen's free spirit and superstitious nature push her toward the wild side of life—everything Joe isn't. Eventually, Carmen must leave, but Joe can't let her go. After her new beau wins a boxing match, the boxer's friends head toward his backstage room. Joe snatches Carmen from the crowd to give her one last chance to choose him. Of course, no dice. Plot twist: He sings one last song as he strangles her to death.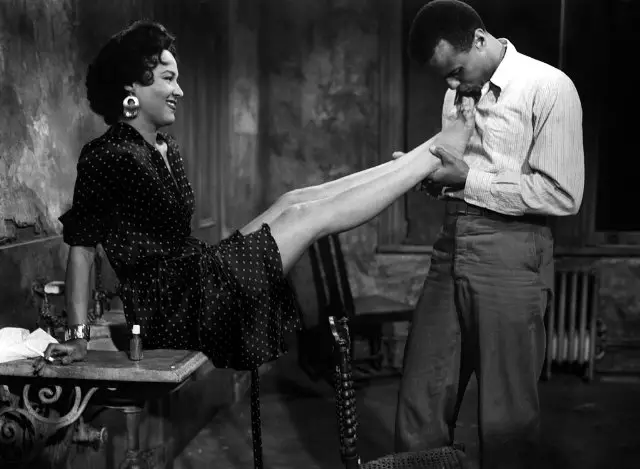 The ending is pretty random and dramatic, but the film is historic and entertaining. There is an African American cast full of entertainers, including Dorothy Dandridge and Harry Belafonte, as well as Pearl Bailey.
While the visuals are visceral and exude seductive passion, the operatic music adds a layer of classical authority to make "Carmen Jones" one for the books. The plot is easy to follow, and though the love interest doesn't usually get strangled in a supply closet, love, real and fictional, can be a tangled mess of emotion, a struggle between what your mind, body and heart want.
2. Elevator to the Gallows
This French film, filled with murder, mystery and mistaken identity, takes unexpected turns throughout the entire plot. After Julien (Maurice Ronet) murders his boss and makes it look like an accident, he heads to his lover, the boss' wife (Jeanne Moreau).
Unfortunately, Julien left evidence, so he must go back to make sure he gets away with his crimes. But, oh no, the elevator shuts down with him stuck on it. Meanwhile, his lover-turned-widow, Florence, mistakes his stolen car as a sign of his betrayal, because she sees a young woman and a man she perceives to be Julien. Through several twists and turns, along with another murder and case of mistaken identity, the plot doesn't stop changing until the very end.
Finally, Julien gets out of the elevator, and Florence finds out he didn't betray her. When you think the lovers will finally ride off into the sunset, photos are discovered by the lead detective that show the clandestine couple, and they are arrested for the murder of Florence's husband.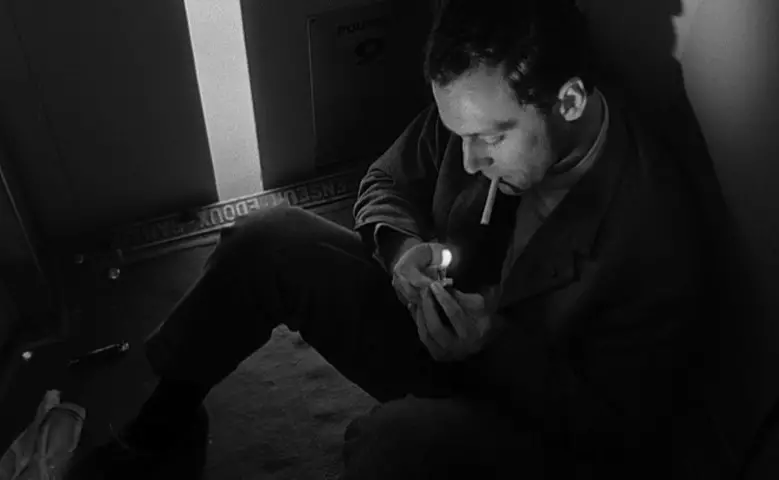 If it's not clear already, "Elevator to the Gallows" is full of drama and action. There are two murders by two different people, along with all kinds of love intertwined with violence. When you think you finally know how things will turn out, the director, Louis Malle, adds another layer to a complicated yet intriguing story.
Also, the great jazz trumpeter Miles Davis composed the music behind the movie, making it enjoyable to the ears and eyes. After the 92 minutes of the 1958 "Elevator to the Gallows," you'll want to tell somebody about the crazy ride you just took with Florence and Julien.
3. Paris Blues
Two musicians take two American tourists around Paris, playing in a club at night and enjoying French romance by day. The white jazz player (Paul Newman) can't let go of his freedom and music-filled lifestyle to run back to America with Lillian (Jeanne Woodward), while the African American musician (Sidney Poitier) chooses love over his French, carefree lifestyle to be with his wonderful American girl (Diahann Carroll).
The film delves into American racism and the ways in which music can be a form of escapism and release. A foreign lens allows for far more transparency in the dialogue than if the 1961 film had been made in America. By the end, one couple lives happily ever after, but the other is parted by the Atlantic Ocean.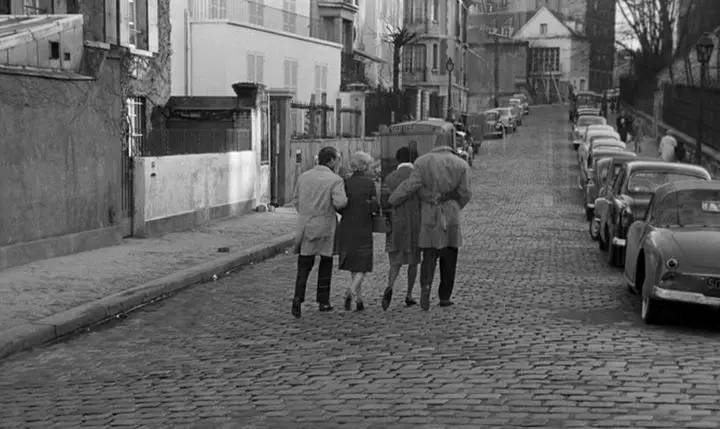 Aside from Sidney Poitier and a host of other amazing actors, the movie shows all the beauty and simplicity of Paris. An old, romantic classic is a nice addition to your film repertoire.
The work takes a look at the problematic South, bittersweet romance and social expectations across the ocean. In Paris, the characters are lively and free, but the prospect of returning to the States reveals scars for both musicians in the form of race and gender roles.
4. Cooley High
Set in 1964, the film follows inner-city Chicago high schoolers as they get themselves into typical dumb kid stuff. They sneak alcohol, go to parties and skip school, but a harmless joyride turns into a deadly misunderstanding when two criminals believe two boys snitched to avoid charges.
Life is good until reality sets in, but Preach (Glynn Turman) lives on for his dead best friend, Cochise (Lawrence Hilton-Jacobs), by following his dreams to become a Hollywood writer.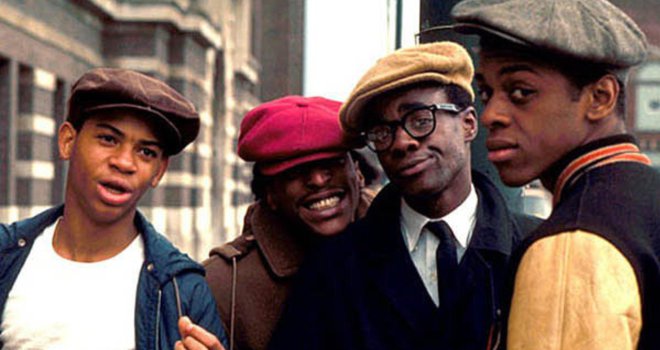 Even if you have never skipped school or went to a house party (you're not alone), "Cooley High" is a classic, coming-of-age story. It is funny and full of young life, complete with awkward romance and cheesy pick-up lines. Some of your parents may remember when they watched the film in school, like my mom.
No matter how corny and outdated the 1975 script may seem, the film is entertaining and relatable because every college student can recount wild, fun days of horsing around with their friends.
5. She's Gotta Have It
Spike Lee's debut full-length feature film depicts a woman as she decides to run her life by her own terms, even if that means she keeps three men as partners. Nola (Tracy Camila Johns) is an educated, employed, single female in New York, who happens to enjoy sex.
She unapologetically tells her story of having three men (Tommy Hicks, John Canada Terrell and Spike Lee) as sexual partners. She does not fit the conventional label of what it means to be a woman, but she has no intimate interest in females, no matter how hard her friend (Raye Dowell) tries.
In the end, Nola tries to be "normal" and choose one man, but she remembers who she is and maintains her free, sexually expressive life because it is what she wants.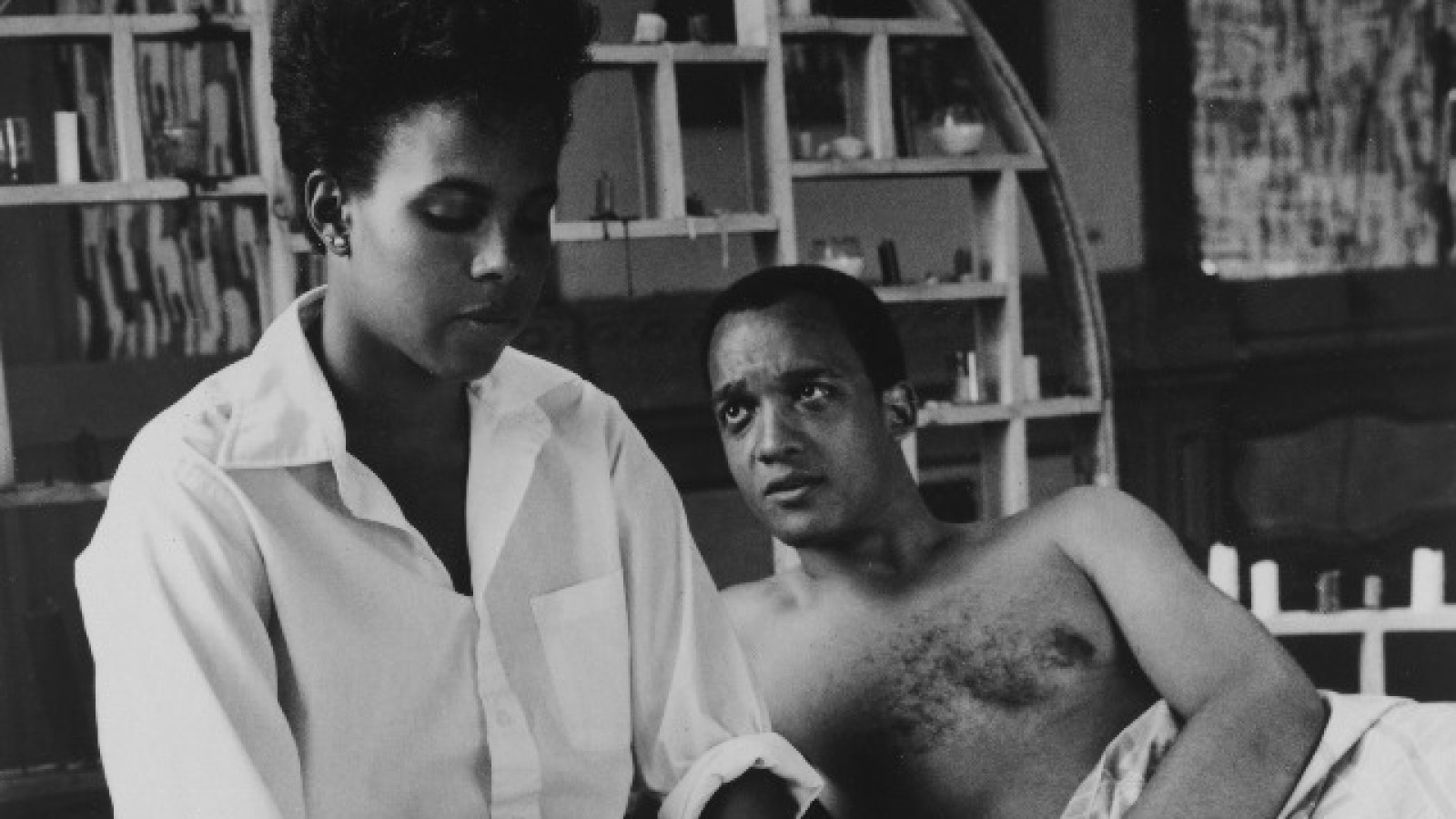 Arguably, the film can be defended under a feminist lens. When the film was released in 1986, sexuality was barely being talked about, especially not lesbianism, but the main character is taking a stand for her body and sexual desires. Nola represents the unapologetic sexual being that all women have the potential to be.
She was ahead of her time, but if a 21st century viewer saw, without judgment, she or he may see the film as empowering, or at least an attempt to show a strong, sexually independent black woman. Though Nola is raped by one of the men, momentarily shrouding the liberating and sexually expressive attitude, her final scene embraces her agency as a woman to choose who she wants to be.
No movie is perfect, despite what critics can say, but this film is one of my favorites, because it views one black woman's life and says that you don't have to be "normal," just love and embrace yourself regardless of what others feel is right or wrong. Though I am nothing like Nola when it comes to relationships, I view the character as an honest depiction of what a woman could want in life–to be her own one true love with a few men along the way.
The world of film is like music in that it can unite people. Through the five films I recommended, you can see how, even over time, stories can still speak to someone. Though you may not have had a fling in Paris, you can empathize with the characters in "Paris Blues," or you can enjoy the childish, silly things Preach says to try and get girls in "Cooley High." No matter the decade, films will always have a message and touch viewers in many ways.