Back before America pledged allegiance to the Kardashians, there was another trio of busty reality TV queens dominating the media.
Their names were Holly, Bridget and Kendra, and they were the stars of E!'s reality series "The Girls Next Door," a show depicting their lives as the girlfriends of the magazine founder and eternal Playboy himself, Hugh Hefner.
The show ran for six seasons and spawned multiple spin-offs, but as the aughts drew to a close, it became clear that the network's reality TV run was coming to an end. By its 2012 rebranding, the E! network had officially traded in blonde bombshells and big titties for the Kardashian clan's signature black locks and backsides, and E!'s lineup effectively retired all Playboy-related programing.
At the dawn of the new decade, the slow divorce of reality TV from Playboy was only the tip of the iceberg for the declining brand. As circulation rates continued to dwindle, the legendary empire seemed ready to accept defeat, making headlines in recent years for announcing not only the sale of the iconic Playboy Mansion, but also the decision to drop nudity from the very magazine that pioneered it.
Re-freeing the Nipple
In February, Hugh Hefner's son, the Playboy Chief Creative Officer Cooper Hefner, announced that after a year of PG pictorials, the magazine is making a return to nudity.
While Playboy supporters and critics alike agree that print erotica can have little beyond nostalgic value amidst the world wide web of internet porn, in its heyday, the magazine was more than just a catalogue of masturbatory fantasies, playing an important role in challenging the rigid sexual mores of the mid-twentieth century and ushering in a new social climate of sexual freedom and empowerment.
In 2017, sex and sexuality are once again at the forefront of social and political conversation, perhaps more than ever before. While the younger Hefner admits that the magazine's previous approach was "dated," he laments the decision to cut nudity, promoting the magazine's announcement alongside the powerfully sex-positive tweet, "Nudity was never the problem because nudity isn't a problem" a sentiment currently gracing the cover of the March/April edition of the magazine with the headline "Naked is Normal."
While Playboy has never been without its critics, from conservative religious groups to liberal feminists alike, the brand built its empire on a fight against censorship for personal and sexual freedom. Although sexuality may look a lot different than it did when Playboy first hit newsstands in 1953, the magazine's founding philosophy of individualism, freedom of expression and sexual liberty are perhaps more relevant now than ever before. In a time when these values are again at risk, a Playboy comeback may provide just the ally the modern social-sexual landscape needs.
Hugh Hefner, SJW?
Before Hugh Hefner was immortalized as an old man with a pipe and a blonde on each arm, he was, well, a young man with a pipe and a blonde on each arm. But back before the Playboy empire's unapologetic approach to sex was iconic, it was unthinkable.
The 2009 documentary "Hugh Hefner: Playboy, Activist, and Rebel" traces the birth and rise of the Playboy empire, highlighting the battles the magazine fought against censorship, McCarthysim and even racism. While Playboy may be most immediately associated with boobs and bunnies, it in fact has a long tradition of "tenaciously advocating for civil liberties and freedom of expression," as Cooper Hefner emphasizes in his introduction to The New Playboy Philosophy.
Through Playboy, Hugh Hefner changed the sexual landscape in America, paving the way for new movements and conversations as ideas about sex and sexuality have continued to change throughout the generations since Playboy first hit the shelves. As Gene Simmons comments in the same documentary, "Hugh Hefner probably single-handedly, perhaps more than any other man in history, made it okay for women to like sex."
Beyond sexual activism, the brand also advocated for freedom of expression and equality across a variety of other social issues, including publishing black-listed targets of the McCarthy hearings, promoting and enforcing racial integration in Playboy clubs across the nation in the 1960s, and never shying away from printing literature, art and cartoons illustrating alternative ideas and lifestyles.
Reflecting on the magazine's 1955 publication of Charles Beaumont's "The Crooked Man," a story set in a futuristic society in which homosexuality is the norm and heterosexuality is considered a perversion, Hefner remarks, "From our point of view the message of the story was that if it is inappropriate to persecute a heterosexual in a homosexual society then it is equally inappropriate to persecute a homosexual in our society."
While the magazine's iconic, if predictable approach to female beauty may ring heteronormative, the younger Hefner maintains that the publication has always "advocated for the LGBTQ community when society has abandoned or, worse, aggressively gone on the attack against it."
The Feminists Next Door
Feminism and sexual liberation have always had a complicated history, and even in 2017, the movements seem to be at odds at least as often as they are in alliance. For some, nudity is a form of activism, empowering women through a celebration of female sexuality.
For others, it is an oppressive form of sexual objectification. While, generally speaking, modern feminism is at least theoretically in line with the sex-positive movement, the old argument still resurfaces time and again — just look at the feminist backlash Emma Watson sparked after posing in a semi-nude Vogue photo-shoot last month.
Given this age-old conflict, Playboy has been an unsurprising target of feminist criticism since its inception. In 1963, Gloria Steinem worked undercover as a Playboy Bunny at the New York club, slamming Playboy culture as sexist and oppressive in her famous article "A Bunny's Tale." In the same 2009 documentary, feminist author Susan Brownmiller asserts that "'Playboy' did not speak to women. Women were used in Playboy' for men's masturbatory fantasies. I don't see how any women would be liberated."
Meanwhile, Linda Gordon attacks what would today be called Playboy's neglect of body-positivity, claiming that the magazine "escalated the idea that there was one perfect body that you had to emulate," while also expressing concern over the ways in which "magazines like 'Playboy' also began increasingly to create images that really treated women's bodies as commodities."
While Playboy of course was never meant to be a feminist publication, it was undoubtedly a crucial early step in female sexual liberation, despite the feminist backlash. Hefner himself offers the unapologetic explanation, "What I was trying to say quite frankly was that sex is a natural part of life and that 'nice girls' like sex too. In the mid-1950s, that was a revolutionary idea."
Expounding on this idea during an infamous 1970 appearance on "The Dick Cavett Show," Hefner remarks, "We've been accused obviously of exploiting women, exploiting sex. I just think exploit is an unfortunate word. 'Playboy' exploits sex like 'Sports Illustrated' exploits sports."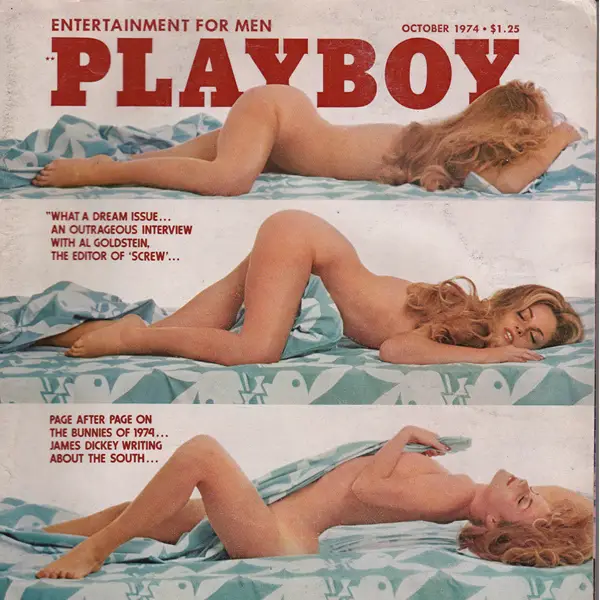 The early feminist activism of the magazine didn't stop at sexual liberation, however. While the publication itself may have been primarily concerned with freeing the nipple, behind the scenes, the brand advocated for a wide range of issues still at the forefront of the modern feminist movement. According to Hefner, the Playboy empire "played a major part in the changing of laws relating to abortion and birth control and a lot of things that are today thought of as women's issues."
Now that many of the freedoms the brand helped women achieve in its heyday are once again in jeopardy, an updated Playboy may be the advocate modern feminism never knew it needed.
The Intellectual Battlefield
As Cooper Hefner remarks, 2017 has seen the social and political pendulum take an undeniable swing back toward the conservative tradition, "and it is by no means a tradition that truly embraces individualism." Just as Playboy emerged to fight the social and sexual injustices of the mid-twentieth century, it is now making a triumphant return, remodeled to combat a new but unfortunately familiar set of issues.
In 2009, Hugh Hefner foreshadowed his son's revised Playboy philosophy, remarking, "We live in a country and in a world in which obscenity is defined by and large by things sexual instead of things related to war and killing and hatred and bigotry. What kind of world is that?"
In the closing lines of his New Philosophy introduction, the younger Hefner responds to these lamentations with a call to action:
"So let this stand as an introduction and a declaration that, regardless of our sexual orientation or political point of view, what we're seeing in society has happened before and that we all agree an attack on Muslim Americans, on women's healthcare rights, on the LGBTQ community or on the First Amendment is in fact an attack on all our rights. And we should be ready to defend those rights at all costs on the intellectual battlefield."
Nudity was never the problem and nudity alone is not the answer either. Playboy is and always has been so much more than nudity. The answer lies in the future of a publication based on values of freedom, individualism and self-expression, values that Playboy has fought for since 1953, and will continue to defend now.