Some believe renting movies is a thing of the past. With instant, online streaming services, why would anyone go out and rent a movie? Santa Fe, New Mexico's first — and now last — video rental store, The Video Library, has what no streaming service can provide: rarity.
As an avid movie lover and customer of The Video Library, I had the absolute pleasure of talking with owner and operator, Lisa Harris, about her store, the future of cinema and what the store means to her community, despite the dying industry.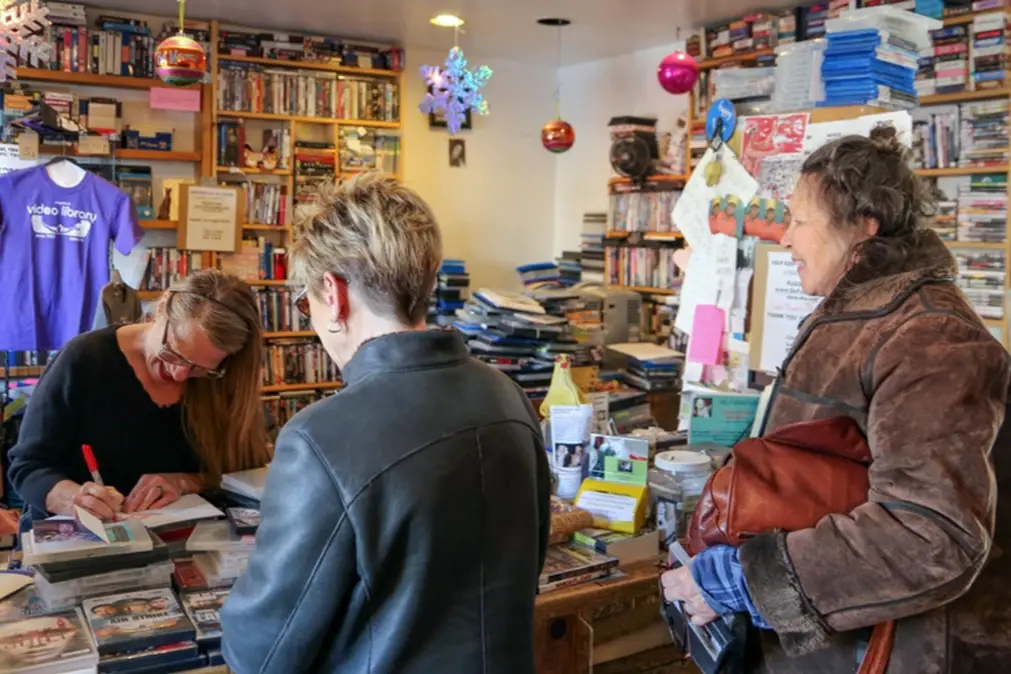 Lisa was born and raised in Louisiana, spent some time in Lubbock, Texas and moved to the Land of Enchantment with her now husband, who just so happens to have a Ph.D in film studies.
From their passionate bond, The Video Library was born on August 10, 1981. Now residing at the Harvey Center on Paseo de Peralta and East Alameda, the store just celebrated its 38th birthday this past week, and the surrounding community could not be more excited.
The Video Library is something special. Any anxiety about finding the right movie goes away the second a movie lover walks in the door. Don't rush. Exploring with curiosity is the way to go.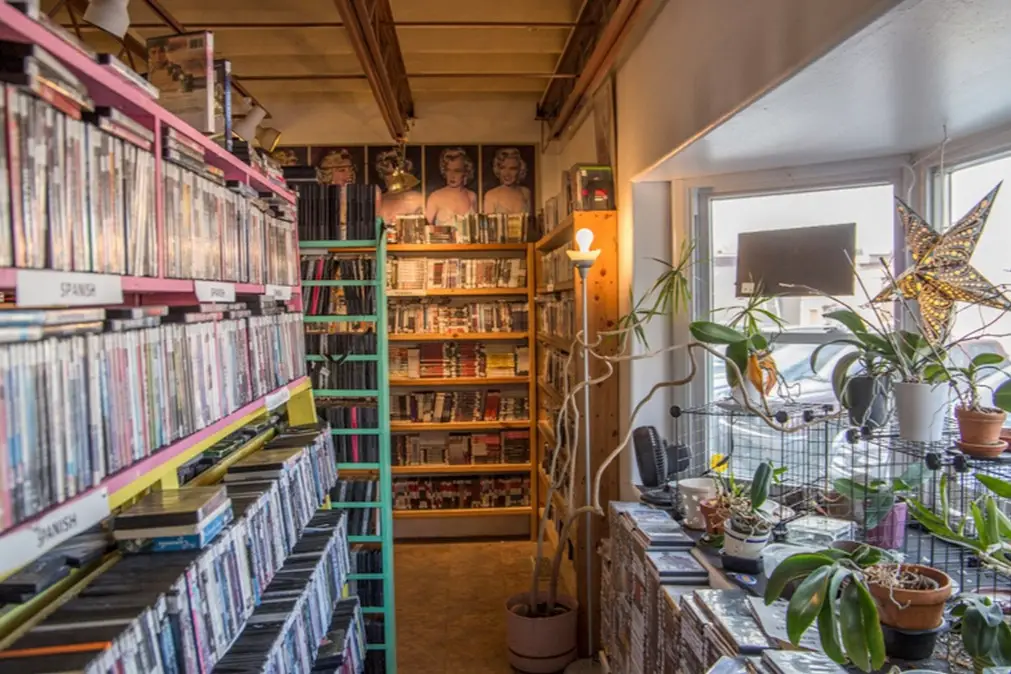 The bright colors of all the different movie and television DVD cases and VHS tapes brighten up the room. Their rental prices are reasonable, especially when compared to how much physical movies cost when video players first came out. Lisa shared that movies used to go for $120 a film.
Look how far technology has come. We can now stream movies for pennies, torrent films or even buy a scarce VHS for a dollar or so. The store even has specials based on the day.
With my generation going backward in trends, many are dusting off their VHS players and cassette tapes for an evocative recall to childhood. The Video Library has got nostalgia-seekers covered. VHS tapes cover a wall near the register, and some of the titles would be the pinnacle of a treasure hunt to find anywhere else. While the store does not buy movies, they do accept unwanted ones to put in the Take Whatever box located in front of the store.
One of the best parts about the store is the employees' knowledge of what they have and don't have in stock. Their sign "Don't See it? Just Ask!" shouldn't be taken lightly. Their responses are faster than any computer could search.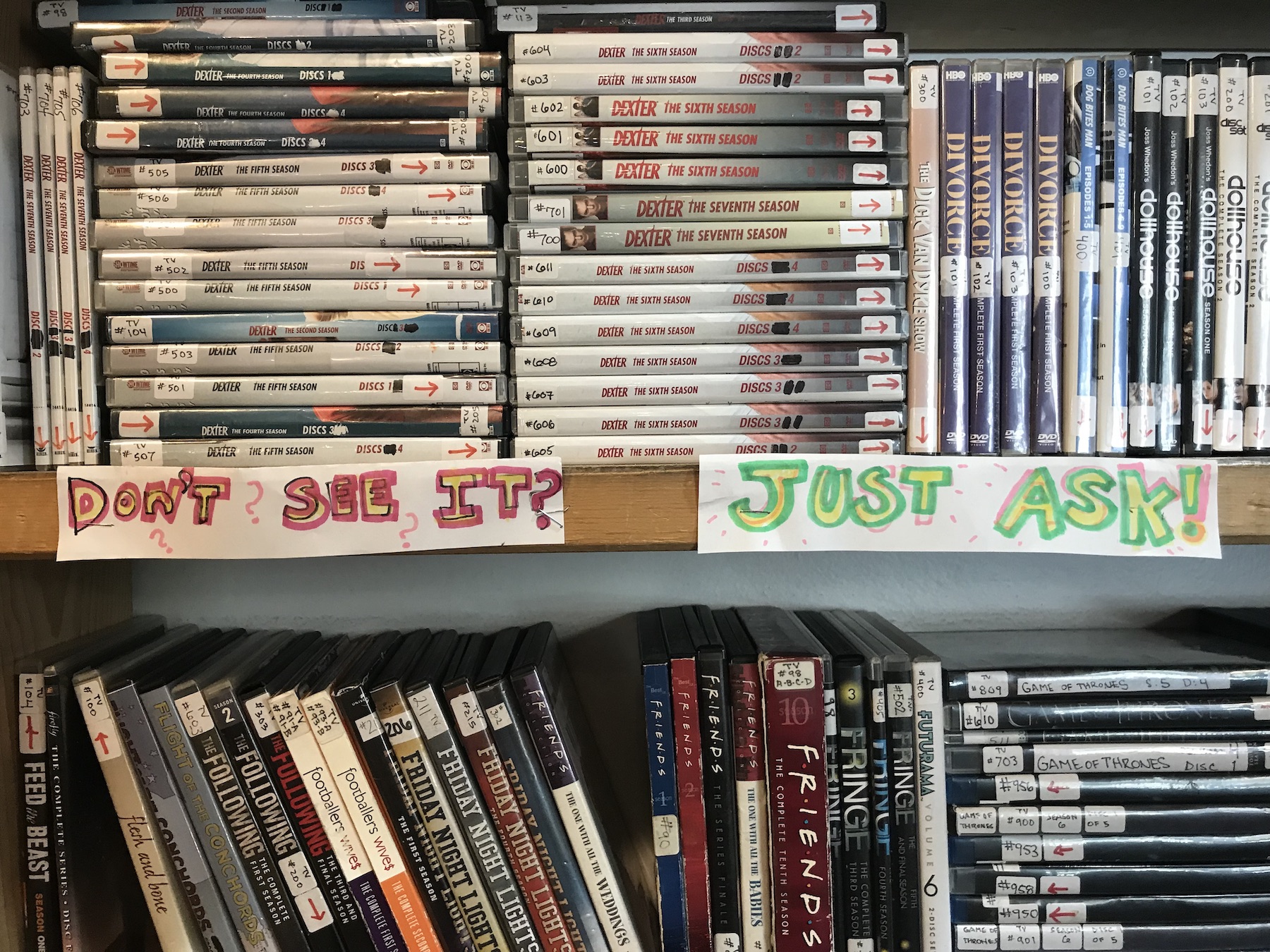 Speaking of computers, they don't have one. They will never, ever get one. Lisa does not see a need for one, and she's right. Their trusty paper filing system is fool-proof. They look up accounts by last name and have a physical record of every movie a customer has checked out.
New Mexico is known as the Land of Mañana. This ideology poses a simple question: Why do it today when there is tomorrow? The store hours for The Video Library run from 10:00 a.m.-ish to 8:30 p.m.-ish, and the "-ish" is indeed written on the store hours sign hanging by the front door.
This means Lisa shows up whenever she so pleases, so don't ask to speak to the manager because she is the manager. She'll be there when she gets there.
Being the boss is important to Lisa. Despite the insular, nine-to-five lifestyle much of the world has come to accept, Lisa is proud and fortunate to have a job that reflects her passion. She is the poster child for those who believe if one does what they love, one will never feel the true burden of working to survive.
Lisa is living her best, happiest life.
Because Lisa is the top dog, she gets to hire people who believe in The Video Library as much as she does. Lisa looks for a specific type of film advisor: quirky and interesting. "You've got a shaved head or green hair? Come on down!" she says. "I wanted the ones the Gap would run scared from!"
It is only appropriate that the store's employees reflect what The Video Library is all about. Some of Lisa's employees have worked for the store as long as 12 years.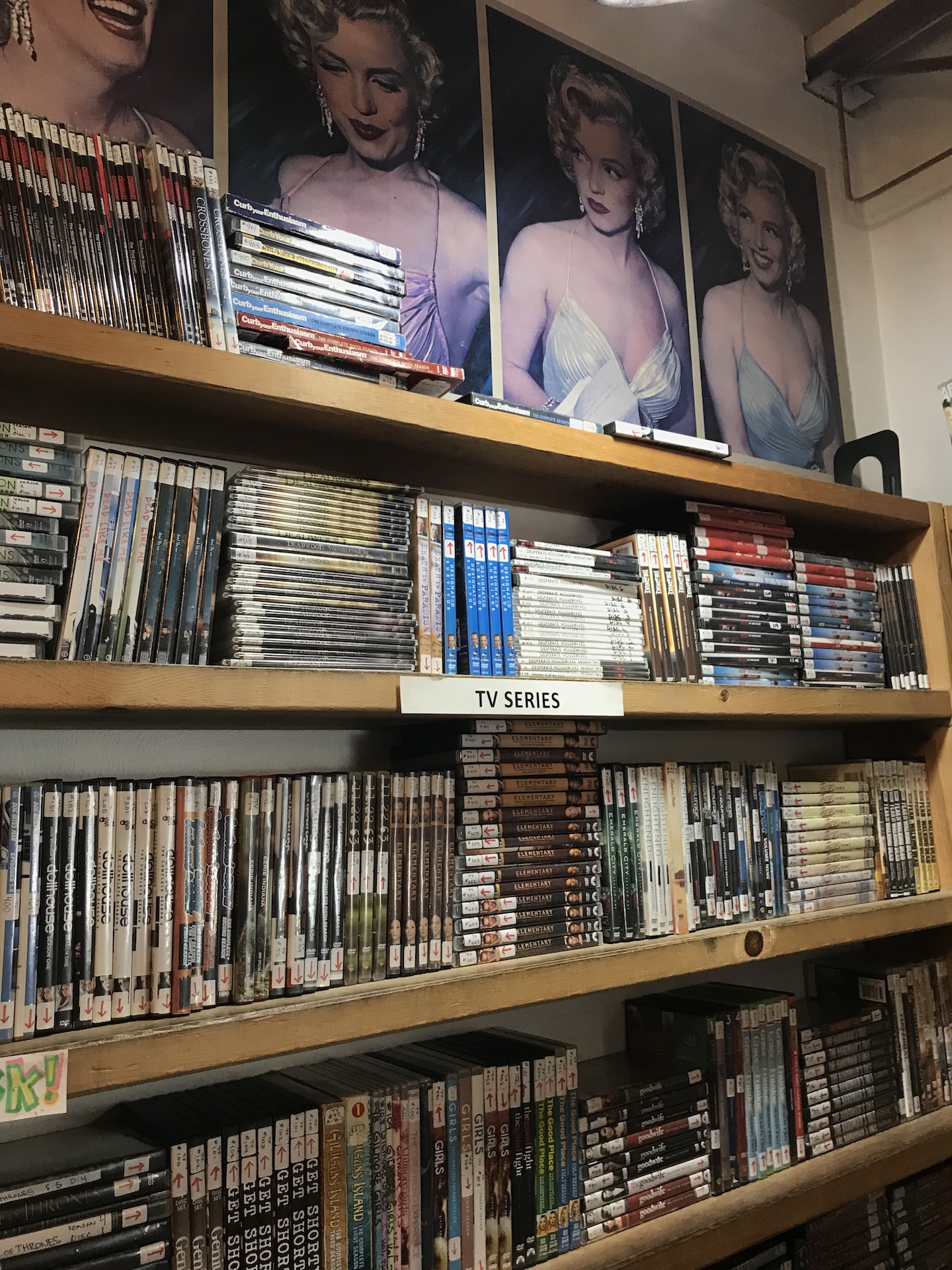 I've befriended an employee at the store solely based on coming in so frequently to rent movies, and, from the first day we met, I knew Lisa had personally picked the best of the best. Lisa's lack of discrimination, in terms of employees and customers, has created a haven for movie lovers on both sides of the counter.
It appears a video rental store in a small town shouldn't do so well, but small businesses owe their existence to their communities. Locals keep small businesses open.
Lisa and I conducted our interview at the Travel Bug bookstore and coffee shop, a neighboring store to The Video Library. During my interview with Lisa, supporters recognized and congratulated her on her timely success.
Lisa proudly exclaimed, "Our customers are very nice and generous people … and they bake for us!"
Movie-loving Santa Feans have contributed $10,000 to Lisa's GoFundMe page to save The Video Library from closing. Hardcore movie watchers do not want to see this hidden gem go. The Santa Fe institution is a one-stop shop for some of the rarest movie and television picks out there.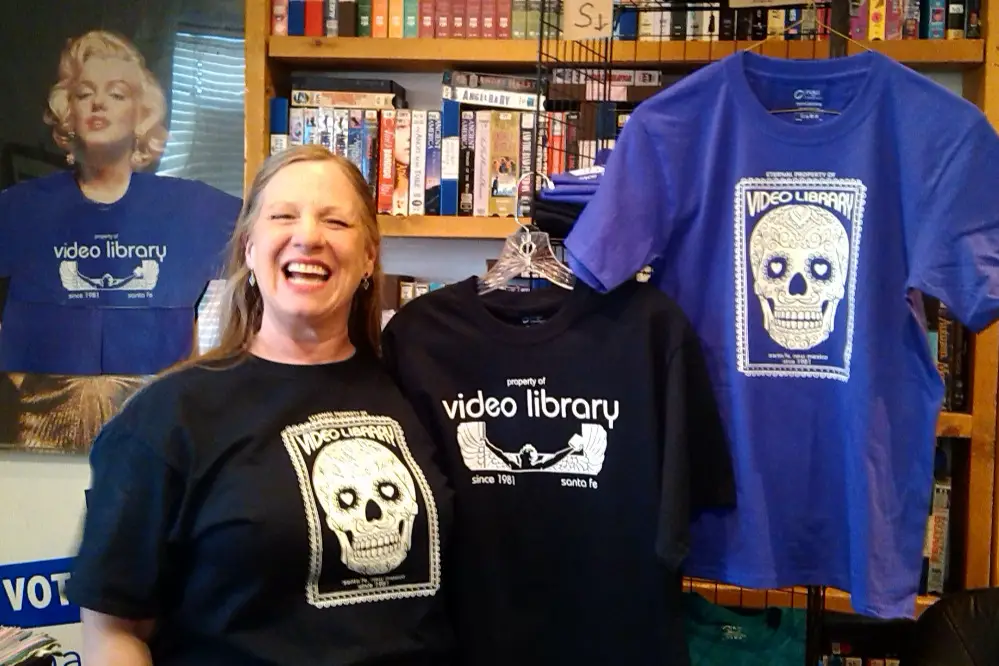 One of my favorite memories from my childhood was getting picked up from school on Friday and going to Blockbuster to pick out a movie and snack. The Video Library provides a nostalgia I never thought I would be able to recollect. Movies have a powerful force, able to bring viewers together and keep them together.
The future of video stores, like The Video Library, depends on their locals and movie lovers all around. My interview with Lisa concluded with her renting to me three of her all-time favorite movies that I have not seen (and will not share, like a juicy secret) and a bottle of homemade apricot sangria. No coupon or advertisement can compare to the hospitality The Video Library exudes. There is no other store like it.
Want to make Lisa's day? Donate to Lisa's GoFundMe so the store can continue to give cinematic joy back to the community. More importantly, Lisa wants business; give and take (with a little extra give). Lisa prefers a symbiotic relationship with her customers. She also won't deny a fresh plate of chocolate chip cookies. They are her favorites.