Before Harry Potter's life was disrupted by the "You're a wizard" secret, Sabrina Spellman had already moved in with her two magical aunts, though at the time she was unaware of their supernatural predilections.
"Sabrina, the Teenage Witch" captivated viewers for seven seasons and left an indelible impression on the psyches of millions of soon-to-be millennials, which has led Netflix to reboot the Archie Comic creation with "Riverdale" showrunner Roberto Aguirre-Sacasa taking lead. Like its sister show, "The Chilling Adventures of Sabrina" will be a darker coming-of-age story featuring horror, the occult and, of course, witchcraft.
Although "Sabrina, the Teenage Witch" reboot was originally slated for The CW, Netflix swooped in and poached the show, signing a deal for two seasons consisting of 10 one-hour-long episodes. And, according to rumors, the streaming service plans to release both seasons simultaneously.
The release date is still unknown, but sources have two theories: either this year around Halloween or in early 2019. Obviously, everyone is hoping that the reboot will be ready in time for Halloween, because then the show could make the grand spooky entrance it deserves.
Sabrina, played by "Madmen" actress Kiernan Shipka, will continue the legacy of the original character, who was played by Melissa Joan Hart. Shipka will still be the same intelligent, compassionate and brave yet reckless young witch that we have all come to love.
There is a twist to her magical studies though. According to Netflix, as an "empowered young woman, half-human, half-witch, Sabrina is just beginning her dark education as a sorceress, even as she tries to maintain a normal life as a sophomore at Baxter High."
But what else will the movie streaming site change? Will we like these changes?
These are the "Sabrina, The Teenage Witch" reboot must haves to continue the iconic legacy of this '90s hit show.
1. Sabrina's Love Interest with Harvey Kinkle
It was confirmed that the star of "My Friend Dahmer," Ross Lynch, will play Harvey, but will his dark side destroy this love affair? In the original series, Harvey (Nate Richert) was mortal and did not know about his girlfriend's magical abilities, but that will change in this series. Harvey and Sabrina will combat the evils forces that threaten the mortal realm together.
Although I always wanted the OG Sabrina to tell Harvey, I hope that the quirky romance between them will remain. If the "Sabrina, The Teenage Witch" reboot creates a troublesome conflict between the love birds then my commitment to watching the series might be broken.
Several news sites are stating that these two's love is held together by a magic spell that the young witch concocted. If this holds water, then many fans will immediately have a bitter taste in their mouths. Among all the magic and shenanigans, Harvey and Sabrina's romance was the most organic aspect of this series, so cross your fingers that Hollywood does not butcher another iconic love affair.
2. Salem Saberhagen's Influential Role
Our favorite talking cat will indeed return, according to a tweet by Aguirre-Sacasa; however, his role in the series is yet to be confirmed. The tweet featured a picture of a real cat rather than the previous puppet, which leaves me concerned that Salem is not going to be the same.
Salem was turned into a cat by the Witches Council for plotting to takeover the mortal world and his wisecracks define his character.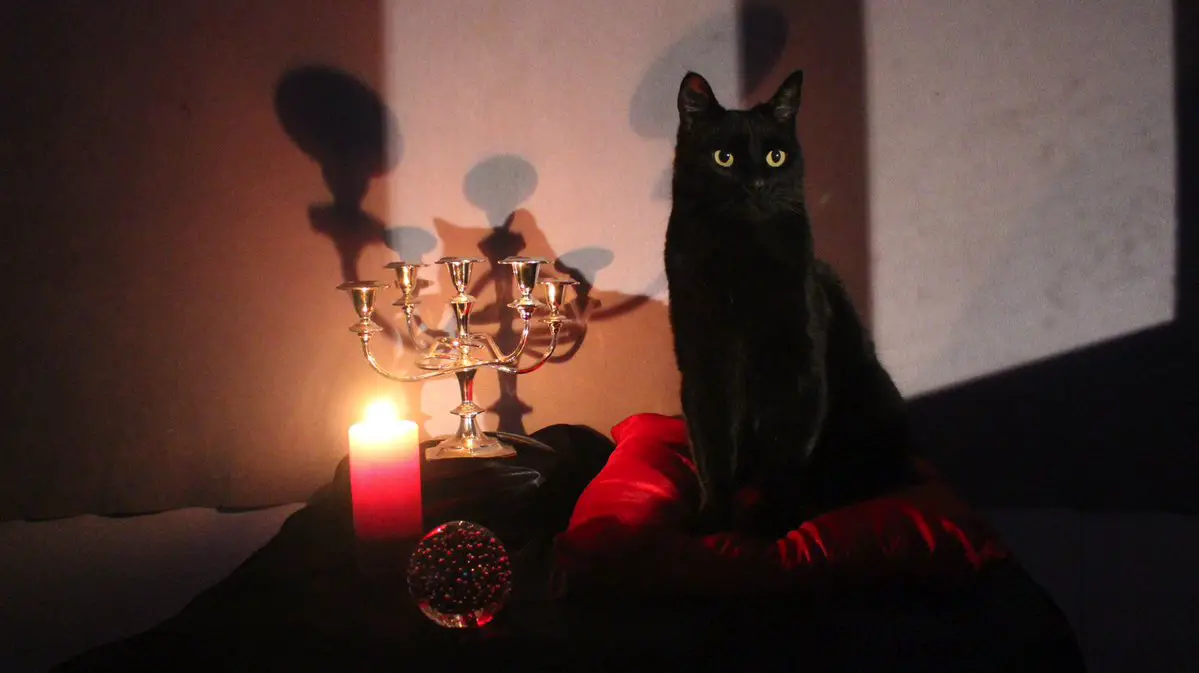 The previous Salem aided Sabrina in her witchcraft training and provoked her mischief. For those avid fans, Salem was a highlight of the show with his witty retorts and crazy antics. The facetious feline always causes trouble for Sabrina, but it lead to the many life lessons she learned in both her mortal and witch studies.
3. Iconic Spellman Family Roles
Aunt Zelda and Hilda, previously played by Beth Broderick and Caroline Rhea, always had punny remarks amongst each other. The replacement aunts, played by Miranda Otto and Lucy Davis, need to continue this comical tradition to keep the sanctity of these women intact.
To me, their wacky way of teaching Sabrina these vital life lessons needs to be fortified in the reboot because that was the thrill of the show.
If the reboot is just a dark tale of this girls' supernatural and mortal life while battling dark forces, then it really is no different than "Buffy, The Vampire Slayer." "The Chilling Adventures of Sabrina" need to be more than that if it wants to keep its' audience entertained and not having flashbacks to Sarah Michelle Gellar.
There will also be an additional member of the Spellman clan living in their remodeled funeral home, Ambrose Spellman (Chance Perdomo). Ambrose is Sabrina's warlock cousin who was banished there by the Witches Council.
We do not know what his dark tendencies may reveal because we have no previous character to compare him to. I hope the writers compliment Ambrose and Sabrina rather than pitting them against each other because the family dynamic would be drastically altered.
4. Spellman's Portrayal of Good, Strong Witch Women Rather Than Evil Ones
Rumors have been floating around that this is not the family friendly sitcom we knew from childhood and has tonal aspirations towards "Rosemary's Baby" and "The Exorcist." If that is indeed true, then the series would not carry much weight if the Spellman women do not embody the same strength as the original "Sabrina, The Teenage Witch" females.
With this dark adaptation, I fear that the Spellman's might be villainous rather than heroines. Rumors are that Aunt Zelda is a follower of the Dark Lord and is a member of the Church of Night. Whether being involved with the Dark Lord is a pleasant or nefarious is remain to be seen. From what viewers know, Dark Lord devotees are not on Santa's Nice List.
Another sinister addition to this show is Mary Wardell (Michelle Gomez). Ms. Wardell, or Madame Satan, is said to be Sabrina's archenemy who threatens the mortal realm. My only question is, what makes the devout belief in the Dark Lord different than Madame Satan's beliefs?
Another clue of the shows dark side, which seems to blur the lines, is the casting of Richard Coyle as Father Blackwood. Blackwood is the high priest in the Church of Night, clinging onto very dark secrets that set him up as a villain. If he is part of the same coven as Aunt Zelda, but classified as an enemy, then we can still hope the Spellman's are on the good side.
This "Sabrina, The Teenage Witch" reboot has the potential to transform this classic sitcom into an contemporary series for the now adult fans. There is a catch: Those who have seen the live action show and the animated series expect a few of these memorable aspects to stay alive in the reboot.
I am excited for the new series release whenever it may be. As a fan of the original show, I hope there are some original twists while also upholding its essence.