"The Innocent Man," a new Netflix docuseries, is incorrectly titled. It should be called "The Innocent Men" or, more accurately, "The Men Who Might Be Innocent, but We Don't Really Know So Have Fun Trying to Guess."
My mom and I recently binged all six episodes of "The Innocent Man" on a road trip, and we each had to pause the show at least a few times an episode to debrief. Most often, my mom would ask me which man was which, I would give my best guess and we'd truck on.
Interestingly, the docuseries is based off of a book. John Grisham, well known for writing strictly fiction, was so drawn to this story that he decided to delve into the nonfiction genre. "The Innocent Man" is the only nonfiction book he has published as of 2019. He published "The Innocent Man: Murder and Injustice in a Small Town" in 2006 and over a decade later, Netflix decided to adapt it into a docuseries.
The series follows the murders of two women over the course of two years, Denice Haraway and Debbie Carter from a small town called Ada, Oklahoma. Carter was killed first in 1982 after working a night shift as a waitress at The Coachlight Club. Someone broke into her apartment building and murdered her using only items in her home, suggesting that the murderer did not initially go to her doorstep with the intent to take her life. There were cryptic messages written in blood on her and throughout her home that included the names of other men.
Haraway was murdered in 1984, two years after Carter's life was taken. She was working the graveyard shift at the gas station McAnally's when she was kidnapped. Unlike Carter, Haraway's body was not found until two years later. Although both girls were close in age (21 and 24) and worked similar shifts at work, the way they were killed differed, suggesting that they did not have the same killer.
Carter's death seemed unprepared and passionate while Haraway's was premeditated and cold. Each murder had a pair of men, famous baseball player Ron Williamson and Dennis Fritz for Carter, and Tommy Ward and Karl Fontenot for Haraway, who admitted to the horrid crimes. And all four of them took back their statements years later, claiming that law enforcement coerced them into false confessions.
"The Innocent Man" is confusing, the primary reason being the way the cases played out. The stories of Haraway and Carter are not separated enough. I can see the thought process behind the direction; the creators of the series wanted to show viewers how similar the cases were to make the audience speculate on whether the crimes were performed by the same man, or pair of men.
However, the show flips back and forth between Haraway and Carter so often that it becomes difficult to remember what case is being talked about. To further the confusion and explain the reason my mom and I were pausing the show so often, the four men featured in the show are white, of the same stature and, according to my mom, two of them look identical, which makes the fact that they are involved in different cases easy to mix up.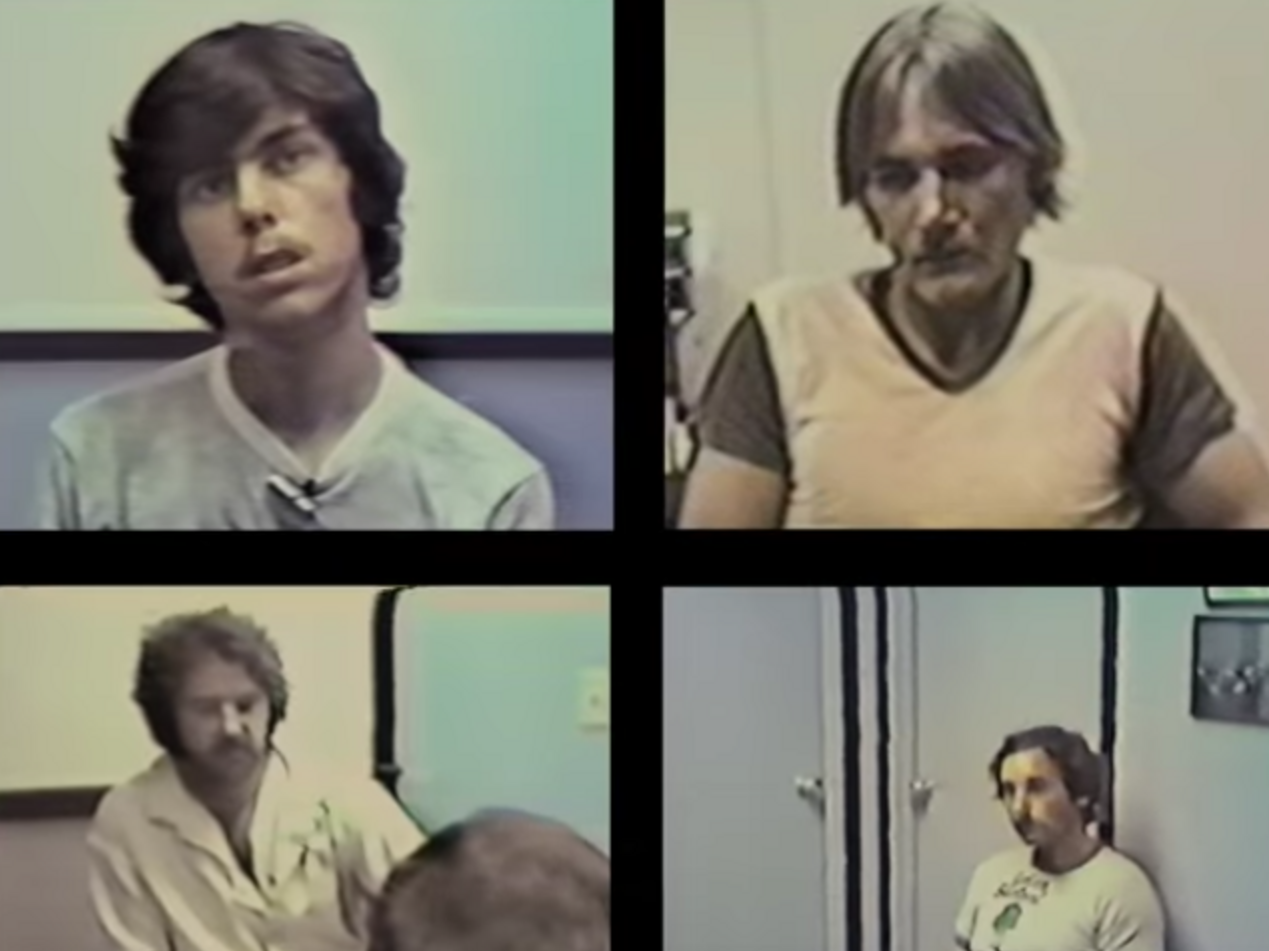 "The Innocent Man," when it makes sense, is an entertaining watch. If you liked "Making a Murderer" and "The Keepers," the new docuseries will be in your wheelhouse. However, it may not match its predecessors completely.
To me, "Making a Murderer" and "The Keepers" are more impactful for a significant amount of time, post-watch. After "Making a Murderer," it was challenging for me to think about anything that didn't involve Steven Avery or Brendan Dassey; I would sit and ponder over what I thought had happened to Teresa Halbach and waste so much time in the process. At the end of "The Keepers," my mom and I talked about it in depth, dissecting every detail. The next week consisted of thinking about the show and connecting all of the dots that I missed throughout the series.
"The Innocent Man" did not have that effect for me. It was enjoyable when you were in it, but as soon as the show ended, it was pretty forgettable. An article from Vulture attributes this to an overproduction of murder mystery docuseries. The author cites dramatic music, terrible police work and false confessions as overused and, therefore, "The Innocent Man" is seen as too similar to other famous docuseries before it.
The good news is, "The Innocent Man" provides half of an answer that "Making a Murderer" cannot. You do eventually learn who is behind the killing of one of the women, but are left wondering about the other. This provides partial relief, which is something that "Making a Murderer" will likely never give me.
The show also includes many odd twists and turns, including several of the men confessing to having murderous dreams, which left me wondering, "Why would you bring that up in a police interrogation?" Although there are tapes that show police coercion taking place, I was left wanting more. "Making a Murderer" features long excerpts from Dassey's confession while "The Innocent Man" skims their tapes. I would have loved to see how the police managed to get two of the four men to admit to having graphic dreams where they raped and murdered women.
You'll be scratching your head as Fontenot and Ward relay details completely off the mark from Haraway's death, most notably the way that she was murdered. It is perplexing that law enforcement continued to stand by their claims of the guilt of these two men even after learning practically everything they described about her murder was incorrect. Maybe it was a matter of saving face, maybe it was a cover-up.
Overall, "The Innocent Man" was a fun watch for lovers of true-crime series like me, but you may need to keep a character chart handy while you watch.