TV isn't what it used to be. Yes, that might sound like a broad generalization fueled by nostalgia, but think about it: every other channel is a reality show, and feel-good TV series are nearly obsolete.
I often find myself craving some '90s favorites, such as "Martin," "The Fresh Prince of Bel-Air," "Moesha" and "A Different World." Not only did these sitcoms increase African-American representation in television, but they achieved the right combination of what I like to call "love, life and laughter" — three elements that capture most viewers. People enjoy becoming emotionally invested in characters' romantic lives, life's challenges are relatable and laughter provides the escape that people seek from entertainment.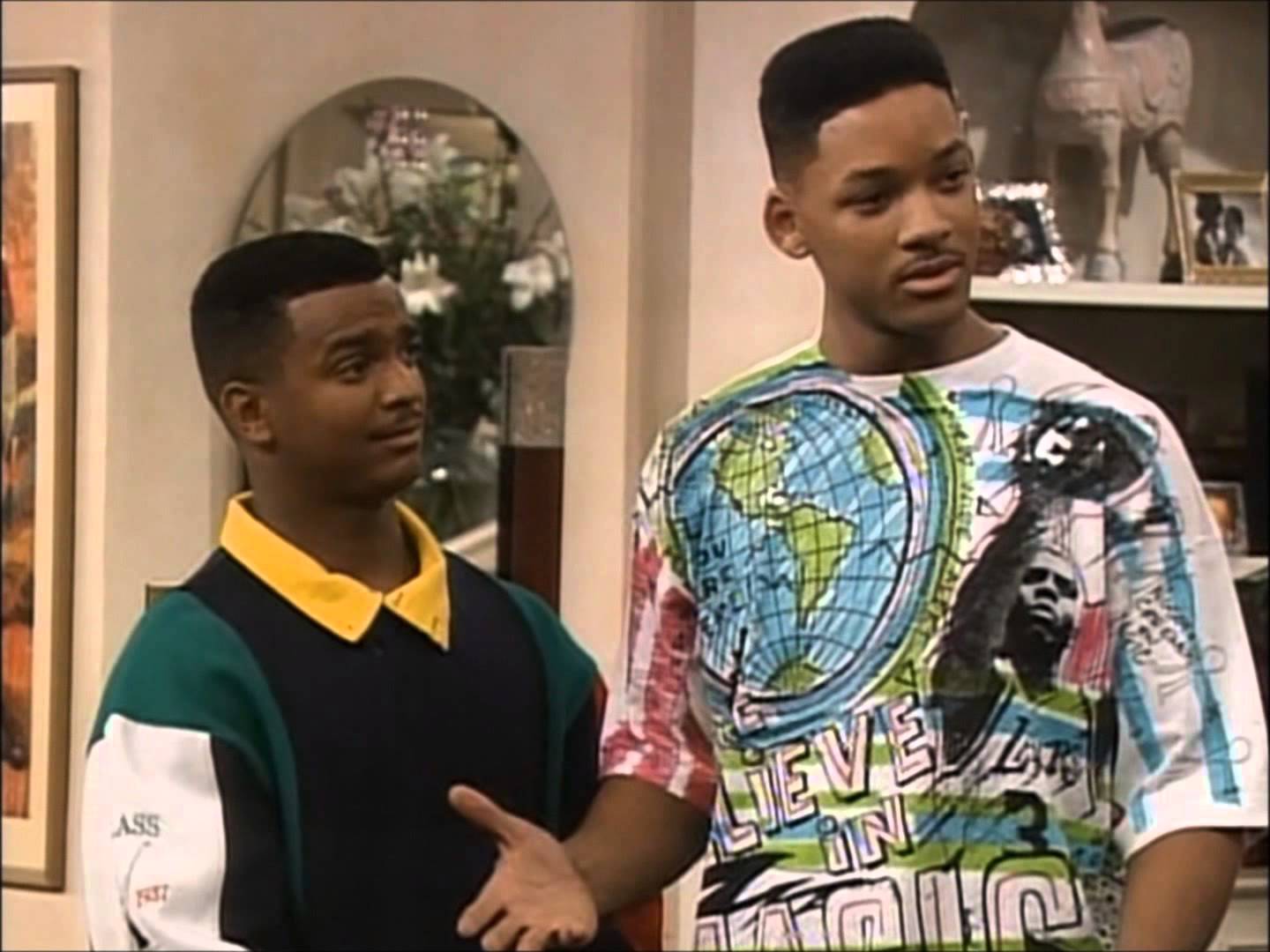 "Love Is," a new drama series on the Oprah Winfrey Network (OWN), recaptures this essence. Set in 1990s Los Angeles, the show tells the real-life love story of its creators, Salim and Mara Brock Akil, as they navigate black Hollywood and rise to power couple status. It's time travel packed with fresh content and truth.
Something for Everyone
The first episode, "Nuri and Yasir," premiered on June 19 and presented themes that most viewers can tie to their own experiences.
Yasir (William Catlett) is an aspiring director and writer. Despite his reliance on unemployment checks and financial worries with on-and-off again ex, Ruby (Yootha Wong-Loi-Sing), Yasir is determined to follow his dreams. Before moving to Los Angeles, he tells his eventual love interest, Nuri (Michele Weaver), that he thinks "it's easier to pretend that dreaming is for losers."
However, loser or not, his dedication is unwavering. He celebrates the small victories, such as discovering the end to a script, and finds joy in the midst of struggle. Yasir is the confident underdog, who just hasn't gotten his opportunity, that viewers will root for.
Nuri, on the other hand, is a staff writer for the show "Marvin." She is the definition of the independent woman that fiercely marched into the '90s without looking back. While it might appear that she is better off than Yasir, she faces the misogyny and creative difficulties that accompany being a black woman in Hollywood.
For example, when Nuri suggests changing a joke in the script to her boss, Norman (Kadeem Hardison), he rejects her ideas and threatens her check. The rest of the men laugh, and her friend and only other female staff writer, Angela (Idara Victor), chooses not to support her. This was the dynamic in male-dominated writers' rooms of the '90s: women were ignored or talked over, and their ideas were barely used. Still, their presence, just being at the table, made a difference.
Lastly, there's love. In the beginning of the first episode, an older Nuri celebrating 20 years of marriage reveals that Yasir discovered the truth in her and helped her "see the real light" in herself. Given the episode's undeniably poetic and eloquent opening line, viewers can assume that the two protagonists' love story will be one for the books.
As a career-driven woman, Nuri can appear to be emotionally unavailable, especially because she schedules hand-jobs and dry humps three days apart among a series of guys. Yasir and his ex/roommate, Ruby, are obviously incompatible, but without her, he's homeless. How these two will end up together without complications is a puzzle that each episode slowly unravels.
The Message Behind the Laughter
One of the best features of "Love Is" is the comedy. Finding the right opportunities for laughter can be challenging, especially in a drama. Timing is everything, the joke can't be oversold and corniness is the brutal blunder that viewers will never forget. However, the jokes in "Love Is" are uniquely crafted, usually containing social and cultural commentary.
For example, in the beginning of the first episode, Yasir's friend, Sean (Tyrone Brown), describes Nuri as he lusts after her in a café. He gushes that she's "Sweden up top, North African at the bottom," to which Yasir responds, "Light skin and long, curly hair?" Then Sean delivers the punchline: "I bought into America's image of beauty," an effective blow to the human psyche.
The witty exchange between the close friends is amusing, but the reality of the joke reminds viewers of a serious matter. To this day, the concept of white superiority woven into America's moral fiber has contributed to colorism within the black community.
A year later, in 1997, Yasir and Sean see Nuri again, but her hair is much shorter. Yasir asserts that her haircut is proof that she's "neglecting light skin privilege and aligning her identity more with blackness." Sean, who is now carrying a baby rather than a cup of coffee, tells his daughter, Mia, "Don't let these men put you in a box or play with your box."
This valuable lesson given to a cooing baby from a protective father is definitely one of the show's most hilarious moments. For African-American women, hair has transcended style and become a false symbol of cultural consciousness. If you opt for straight hair, you're trying to conform to European beauty standards. If you chop it all off like Nuri or choose to wear your natural curls, you're woke and embracing your roots.
In many ways, Sean is right. These connotations do place women in a box because, ultimately, cultural consciousness is based on one's principles. If a woman avoids natural hairstyles because she is actually trying to look white, then that is a legitimate issue. However, in most cases, hairstyles are contingent on personal preference and convenience. Pay attention, Mia!
Revisiting the '90s
"Love Is" isn't just set in the '90s, it sends viewers back to the '90s.
Whether through stories from parents or representations in media, the '90s seemed to be one of America's best moments, a time of both innovation and empowerment. Like many people born between 1995 and 1999, I love feeling like I truly lived through part of the '90s without actually experiencing the trends, culture and technology. For the younger millennials, "Love Is" offers a little bit of everything.
First and foremost, if there was ever any doubt, the show proves that technology has come a long way. Two decades away from wireless headphones and Apple Music, Nuri listens to a CD player while furniture shopping. Calls are made on payphones or landlines, and Yasir has to write his number on the back of a business card to snag Nuri. Somehow, this has way more appeal than following a girl on Instagram (try it boys). Defying the sleek standards of today's devices, the desktop computers have a whole lot of "junk in the trunk," and the laptops don't have Facetime.
If viewers pay close attention, there are some other neat observations as well. Nuri sports some high-waist jeans that scream sexy while only being just under the navel.
More importantly, there's the music! The first episode's soundtrack features '90 classics, such as "Ex-Factor" by Lauryn Hill, " "I Don't Want to Be A Player No More" by Big Pun, "Diggin' On You" by TLC and "Tell Me" by Groove Theory.
Authenticity at Its Finest
When I first saw the previews for "Love Is," I thought I would be a disappointed. The 30 to 40-second clip shows Nuri proclaiming that she deserves a guy who meets her standards because she has a career, she's educated, she's a home owner and her student loans are almost paid off. The character seemed superficial, unwilling to approach love boldly and confront her flaws and shortcomings.
However, based on the first episode, it seemed that Nuri had the potential to be the exact opposite. In a video on OWN's website, one of the show's two creators, Mara Brock Akil shares that the drama was her first time directing a show. As a writer, she could rewrite herself over and over again until she and Nuri are perfect. Being a director made her realize that she couldn't be afraid to be imperfect. Instead, she had to be brave and tell her own story.
As a prominent couple in Black Hollywood, many people have wondered how the Akils have maintained the balance of love, marriage, children, careers and building meaningful content about Black culture. Akil believes that "Love Is" provides the answer.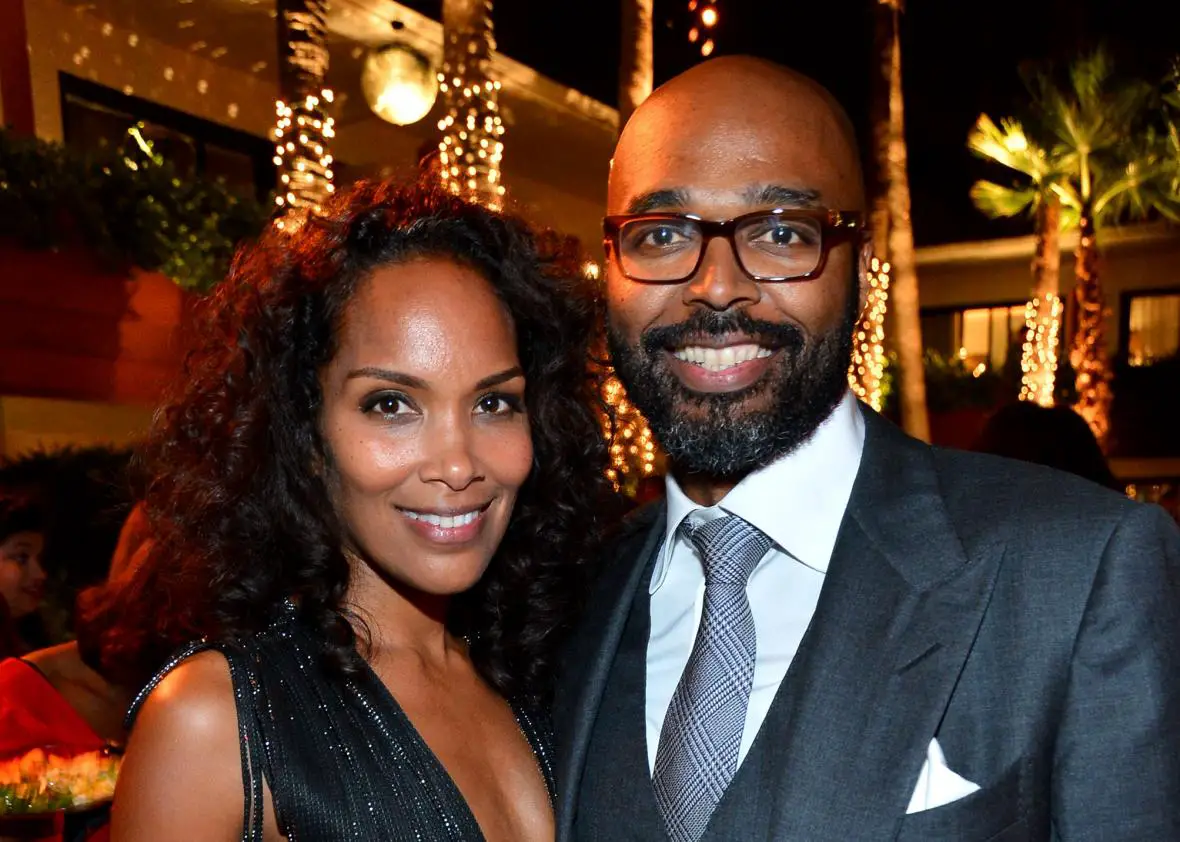 It's evident that the show's plot, dialogue and characters will possess an authenticity meant to inform and inspire, not just entertain. In an age where selling the façade is easier than ever, television needs this.
Tune In
As millennials continue the complicated journey into adulthood, they discover that it's harder than anyone could ever explain. They want a lot from life, but struggle to understand how they can have it all and juggle everything successfully without sacrificing too much.
Every Tuesday at 10 P.M. EST on OWN, "Love Is" extends a helping hand. Check it out!