Nickelodeon has announced that this year, the network will focus on giving kids a more "multicultural, authentic and diverse" array of programming that will reflect modern kids' everyday lives, according to Variety.
One way the network will be doing this is by launching a new series titled "Los Casagrandes," which will center on a young girl named Ronnie Anne living with her large, Latino, "multi-generational" family in the big city.
Children who are avid watchers of the network will be familiar with Ronnie Anne from the hit series titled "The Loud House," which mirrors the "Los Casagrandes" concept of having the show centered on a young kid with a large family.
While the new show will be adding more diversity to the network in terms of race, "The Loud House" does so with gender by having a young boy named Lincoln Loud living with his family of 10 sisters, all of whom have different personalities and ambitions that break stereotypes of female characters on television.
By launching "Los Casagrandes," the network is taking the next step toward diversity by exploring one of its more interesting female characters a bit more.
On "The Loud House," Ronnie Anne Santiago is a multi-dimensional character who the show frequently presents as a tough tomboy who dislikes girly things, but as viewers learn as the series progresses, she is actually very sensitive, kind and compassionate.
Her brother, Roberto "Bobby" Santiago, Jr. is also a recurring character on the show as the boyfriend of Lori Loud, Lincoln's sister. He will play a more prominent role in "Los Casagrandes."
The network teased the upcoming series in a recent episode of "The Loud House," which had a narrative that revolved completely on Ronnie Anne and Bobby, rather than Lincoln Loud, the protagonist of the series. In the episode, Ronnie Anne and her brother move to their extended family's apartment in the city, which rests on top of a bodega.
At first, Ronnie Anne is apprehensive about the move since she is used to living with her small family of three, but she soon adjusts to living with all her relatives under one roof.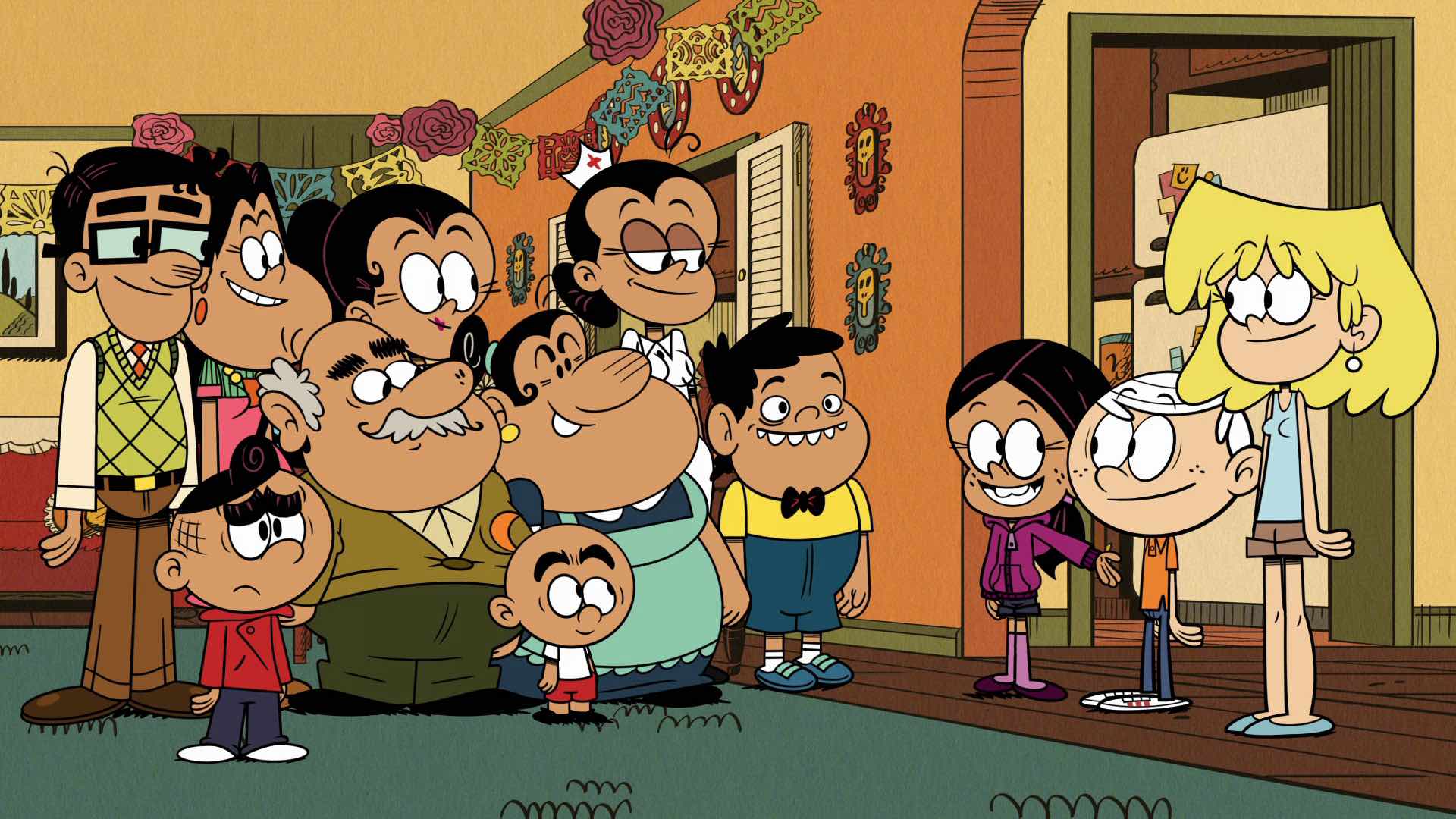 The episode serves as an introduction to Ronnie Anne's extended family, as well as an introduction to Latino culture. Throughout the episode, the show makes references that will resonate with any Latino viewer, such as the way Ronnie Anne's grandmother, Rosa, persists on her family members and house guests eating until they're completely stuffed.
It is a stereotype that Latino grandmothers tend to be overbearing, and the episode plays with this concept by having Rosa go overboard with her meals anytime someone mentions they are hungry. In addition, Rosa also frequently makes home remedies when someone in her family gets hurt, another reference to the Latino community, which often treats themselves with self-made medicine.
Unlike Lincoln and his family, who reside in a suburban, predominately-white town, Ronnie Anne will be living in an urban area surrounded by people of various races. In the episode that teased the upcoming show, Ronnie Anne makes friends with several kids in the city, many of whom are also people of color.
To reflect city life, the show will also have its characters situated around different parts of the city, from the Casagrande apartment to the family's bodega, a small grocery store found in Spanish-speaking neighborhoods.
As a Latina myself, I know that my younger cousins will gravitate toward the show because they will be able to identify with its characters, storylines and family dynamics. It is uncommon that a Latino is the lead of a series, especially an animated one, and it's even rarer for that Latino character to also be a female.
By having Ronnie Anne as the protagonist, the show will have an intersectional lens, meaning that viewers will explore her life as both a female and a person of color.
Similar to "The Loud House," the characters on the show will also have diverse personalities, but instead of seeing various identities and narratives represented through female characters, the new show will present those differences through Latino characters, specifically characters of Mexican culture.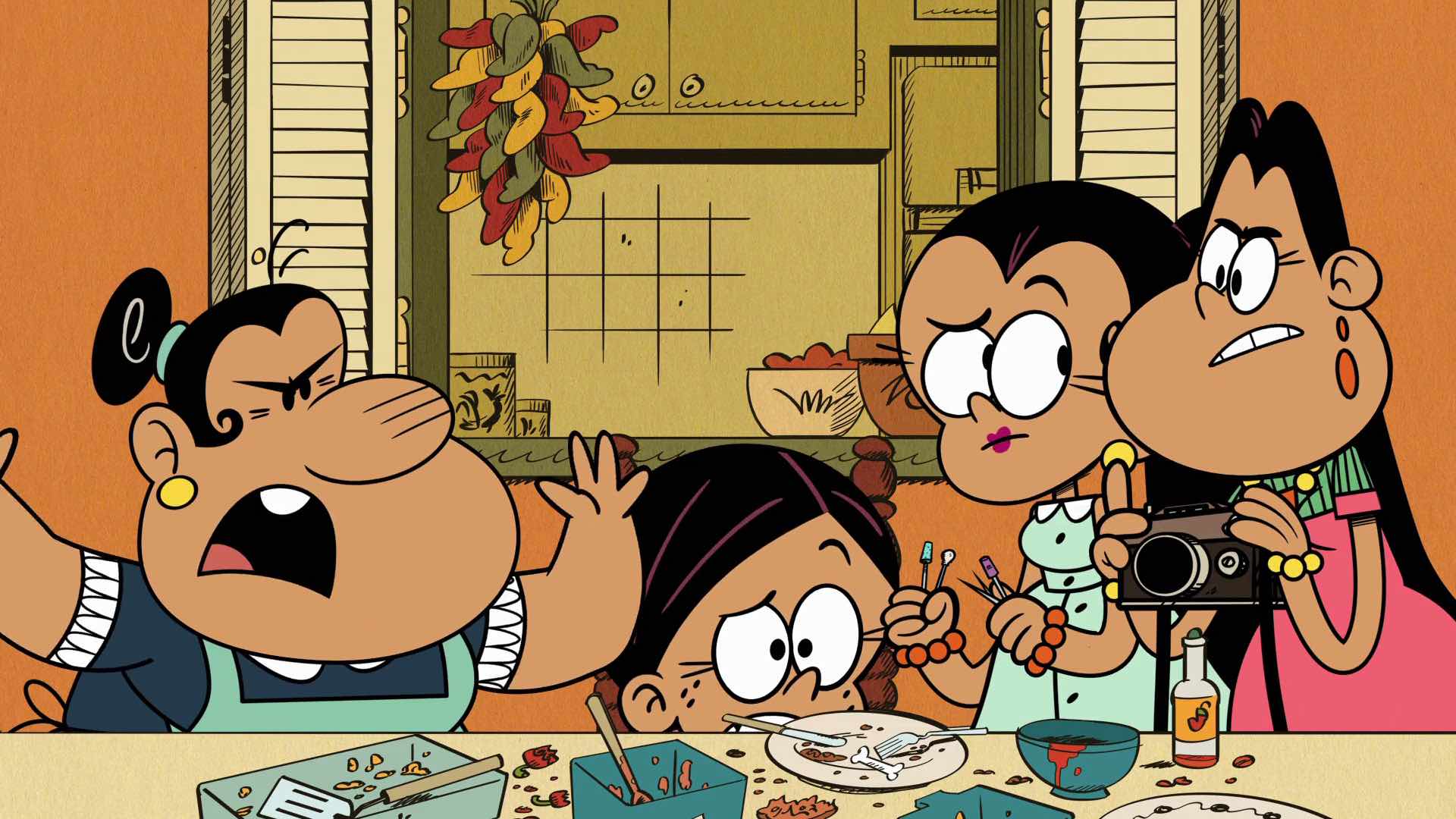 Viewers saw a taste of the family's Mexican culture through the picado paper surrounding the Casagrande apartment, but hopefully, as the new show launches, children will be able to learn more about the family's heritage and traditions that are distinctive to them being of Mexican descent.
At a time when the country is facing major conflicts involving race, the show cannot release at a better time, especially under the Trump administration, which has made repeated controversial jabs at the Mexican community.
What makes "The Loud House" so successful is that it tackles issues that are relevant to children of the current generation.
For example, the show has been praised for breaking boundaries on the network by incorporating LGBTQ+ characters as part of its cast. As of now, the show has three queer characters, Luna Loud, the sister of Lincoln, and Harold and Howard McBride, the dads of Lincoln's best friend, Clyde, who also happen to be part of an interracial marriage, another uncommon image seen in children's programming.
By showing positive representations of both Latino and gay characters on television, children who fit those identities will feel normalized in an industry filled with prominently white and heterosexual characters, families and narratives.
In addition, the upcoming companion series to "The Loud House" will also feature a voice cast that reflects its characters that are of Latino and Mexican descent. It may seem obvious that Latino actors should play Latino characters, but as the last decade shows, too many films and television programs have completely white-washed their casts.
By having a prominently Latino ensemble working on the show, "Los Casagrandes" will approach Latino representation that is authentic both on and off the screen.