Not many people have heard of Fairphone, a Netherlands-based smartphone start-up, but it could be changing how phone businesses are run. Unlike the leading brands, Fairphone is committed to ethically manufactured smartphones.
The Fairphone 3 was set to release later this year, but in May, the company announced that the new model had been canceled. Instead, there will be big improvements to the Fairphone 2, starting with improved outer casing and a new version of Android. The company has explicitly stated that this recent move is because they want their phones to last much longer than others.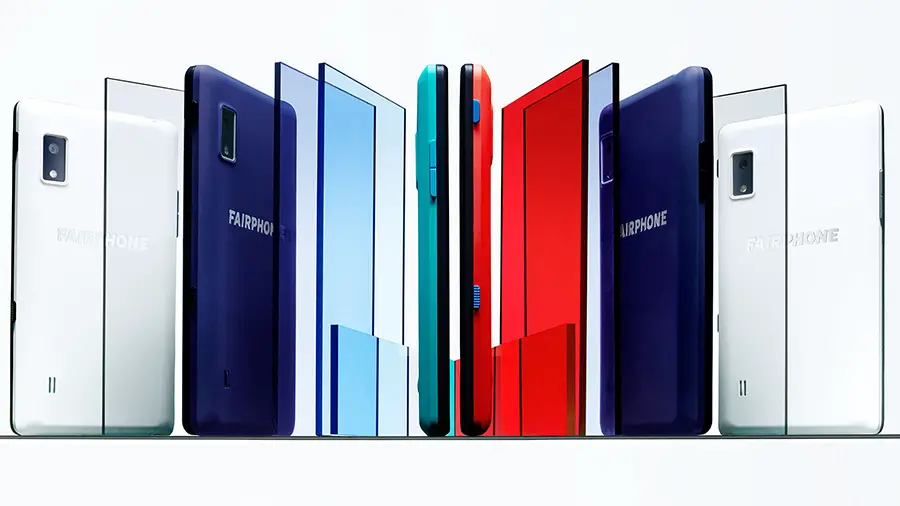 Unlike companies such as Apple, Fairphone doesn't actually want people upgrading to a new model. This is a pretty radical stance for a smartphone company. It's odd, then, that the Fairphone isn't a bigger deal right now, given that it occupies a wholly unique space within the market.
While it's certainly making a splash — the company's CEO just won the Global Economy Prize 2018 — the company isn't making any huge leaps in sales and canceling a new release might harm it further, despite its reasons being very much in line with its unique voice in the tech market.
Fairphone uses eco-friendly and recycled products, and the company checks that the production of the phone is as free from exploitation as it can be on every step of the manufacturing chain. Factory workers are paid fairer wages and raw materials are mined using local companies that employ safer conditions and benefit the community. This doesn't mean they're perfect, though.
Most companies source cobalt, an essential material for cell phone batteries, from the Democratic Republic of Congo, where it is mined by children. Fairphone is not exempt from this practice; it also sources its cobalt from mines in the DRC, but it uses small-scale mines where there can be transparency and some progress. On their blog, the company has stated that "actions to improve the mining sector are…urgent."
This approach might seem like the bare minimum, but considering what is prevalent now, it's a big deal. Apple, Sony and Blackberry manufacture their products at Foxconn factories in China, where working conditions are so bad that there have been instances of employees committing suicide from the factory roof. Foxconn's response was to install nets.
Samsung Factories, also in China, have similarly horrific conditions where human rights abuses are reportedly committed. There's even an app called Phone Story, which Apple quickly banned from its App Store, that shows the brutal reality of smartphone manufacture, taking a player through levels representing each step in the process.
Fairphone still manufactures in China, using a Singapore company called Hi-P, which has generally better conditions. However, their own research found that many Hi-P factory workers sometimes worked over 60 hours a week and that they get one — occasionally zero — days off per week.
This practice is far from fair trade and it's something the company needs to improve upon if they're to fully commit to their vision of ethical manufacturing. At least Fairphone's own investigations and studies means these problems are being noticed and addressed, not swept under the rug.
Fairphone also aims to give a better experience to the consumer. iPhones, in particular, are infamous for being intentionally difficult to fix. It's challenging to get an iPhone repaired by anyone who isn't an official Apple technician — you can't even remove the phone's back without using tools and risking losing your phone's warranty.
It often seems like companies such as Apple modify their products strategically, such as removing the headphone jack, to generate extra profit. To counteract this frustrating situation, Fairphone aims to make their phones long-lasting and easy to repair, even selling spare parts so you can do it yourself.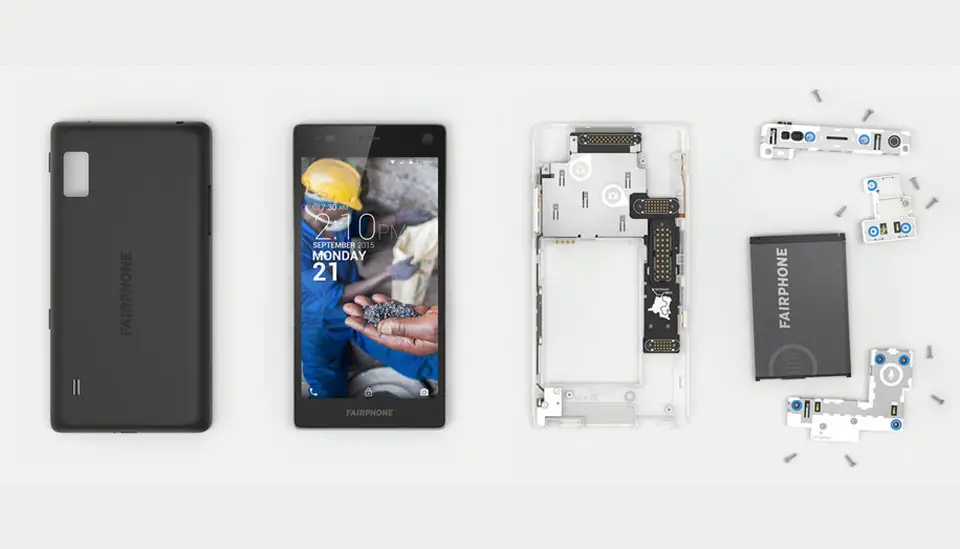 The decision to cancel the new model and release improvements to the current one, instead, reflects Fairphone's user-friendly stance and could be seen as a turning point: If people realize that there's no reason to replace their phones as often as they do, phone companies can't be as ruthless, and the market will become more sustainable and eco-friendly.
In our current climate of increased concern for the environment, awareness of global human rights abuses and widespread frustration towards Apple's policies and design choices, Fairphone could be doing just the right things to make it become the next big thing in smartphones. It's a breath of fresh air among a depressing resignation toward the hard facts of how our commodities are made.
All this doesn't change the fact that so far, the Fairphone 2 hasn't been a huge success. Part of this could be the fact that the European company is still small and feels remote to American and Asian consumers. However, the company's foreign location isn't it's only downfall — there are other issues that need to be resolved for the product to succeed.
First, its price tag: the Fairphone 2 costs approximately $621. It's no cheaper than many of its more well-established competitors (the iPhone X costs $999). The new updates, OS, and improved parts all aim to increase the life of the Fairphone 2, which will reduce the cost long-term.
However, that's not necessarily going to convince buyers, especially when an expectation of replacing parts means money is still shelled out as the phone ages. That's a big problem when Samsung and Apple in the U.S. and Huawei and Oppo in China have a near-total monopoly. To challenge that monopoly, the Fairphone needs to really stand out as a better choice.
A second, more noticeable problem: The first and second Fairphone models are just kind of ugly. Compared to the ultra-thin iPhone X and the never-ending screen of the Galaxy Edge, the Fairphones frankly look a little like a supermarket own-brand knock-off. On the bright side, the Fairphone 2's new transparent case option is pretty cool and it allows the viewer to see how the internal parts interlock. Apart from that, however, the design doesn't stand out.
This eco-friendly company has a lot of work ahead in order to break out of the "concerned consumers" niche and into the mass market. Fairphone needs to find a way to make their product affordable, stylish and better to use if it's going to compete with the giants like Apple and Samsung — not  to mention committing more fully to their ethical stance.
Luckily, they seem to be taking on those tasks with their efforts to upgrade the Fairphone 2. Smartphones are so central to people's everyday lives, so it's urgent that they become less harmful and the corporations behind them are held accountable. Fairphone has the opportunity to change this, or at least raise awareness. Hopefully, canceling the new model was the right choice, and with the improved current model, they can grab this opportunity.