The competition has always been fierce between Apple and Samsung, but with the iPhone 7 not having a headphone jack, the once-innovative company may have left the door open for their biggest competitor. I think that despite their Galaxy Note 7 literally bursting into flames, Samsung is still the more convenient phone. (Hey, at least they still have headphone jacks.)
People—especially Americans—continue to sleep on Samsung phones because they're "weird" or "foreign." In a market dominated by Apple, Samsung may be the answer to a lot common problems that iPhone users have. If you're still not convinced on giving Samsung a try, here's some reasons why you should.
1. Waterproof Wonder
While I might be abusing the feature, it's sweet to be able to walk in the rain and text at the same time, and with Android phones, that's just the tip of the iceberg.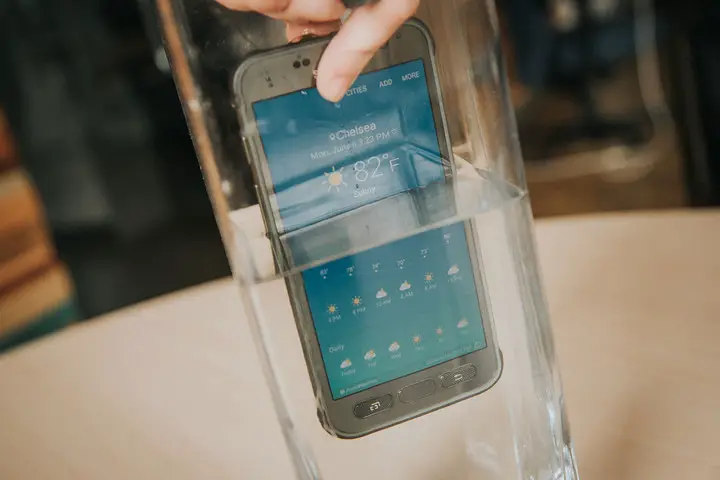 Everyone shields their phone in their pockets like it's a baby that needs protection, but with the waterproof features, there is no worrying about phones falling in the toilet (eww) or hoping that jar of rice is going to soak out the water damage.
2. It's an Android
If you're an iPhone person, you might not know anything about Samsung, so I'm going to break things down for you. Samsung phones run on the Android system which, although may sound untrustworthy, was invented by Google. Because Samsung phones run on Android, it leaves the windows open to any and all technological possibilities. Does everything change if you buy a Samsung? Well yes and no. Concepts that are familiar to you, such as Apple's App Store, still exist within the Android world as the Google Play Store.
Android systems also allow for massive customization, so if you're into personalizing your phone, you might want to give Samsung a try. Messaging backgrounds, display text, text messages, keyboards and pretty much every single ringtone from tweets to emails can be customized. Really, if you're the person who doesn't want to roll over in bed over an irrelevant tweet, the customization is convenient.
3. Incorporating Colors and Sensitivity
Samsung phones have a LED light indicator, which also makes the design helpful. The light is on the top corner of the phone models, and the color varies by notifications. There's a variety of different apps that use the LED indication, so you can tell if your study session is worth pausing based on the color the LED is glowing. You don't even have to turn the screen on!
Specifically, the Galaxy S7 Edge incorporates even more colors into the design. If the phone sits with the screen to the desk, say during your library time so you can focus, the edges glow blue at a text message and light up green at a phone call. If something's really important, the phone makes sure to catch your attention.
You could also be walking with your phone in your pocket and have the device on silent. At the feeling of your hand in the pocket, the phone buzzes slightly, and the dance informs you of a notification. You don't have to miss any messages because Samsung wants to keep you updated on everything. They don't call them smartphones for no reason.
4. No Basic Problems
iPhone users complain about being unable to answer a call, or rather, not answering a call without the application taking up the whole screen. Samsung phones condense the call to the top of the screen if you are using the device, so calls won't interrupt your current activity.
Also, the multi-window concept, an idea that has been in existence for generations, has been vastly improved upon by Samsung. The split-screen can modify your screen to half and half, or simply shrink your Facebook stalking to a mini page, so you can continue texting your bestie.
5. Better Battery
The newest of Samsung phones last hours, which is super convenient if you're a busy person with no time to sit next to the charger. The phones last an average of fourteen hours, which is the same as what Apple claims. Plus, they can charge fully within an hour and a half; if the phone isn't dead, it can even charge to full battery within an hour.
So you're charged, now what? Samsung offers not one, but two, power-saving modes. The first one is more of what you're used to, as it cuts down on background functions like searching for Wi-Fi, and it avoids using personal data.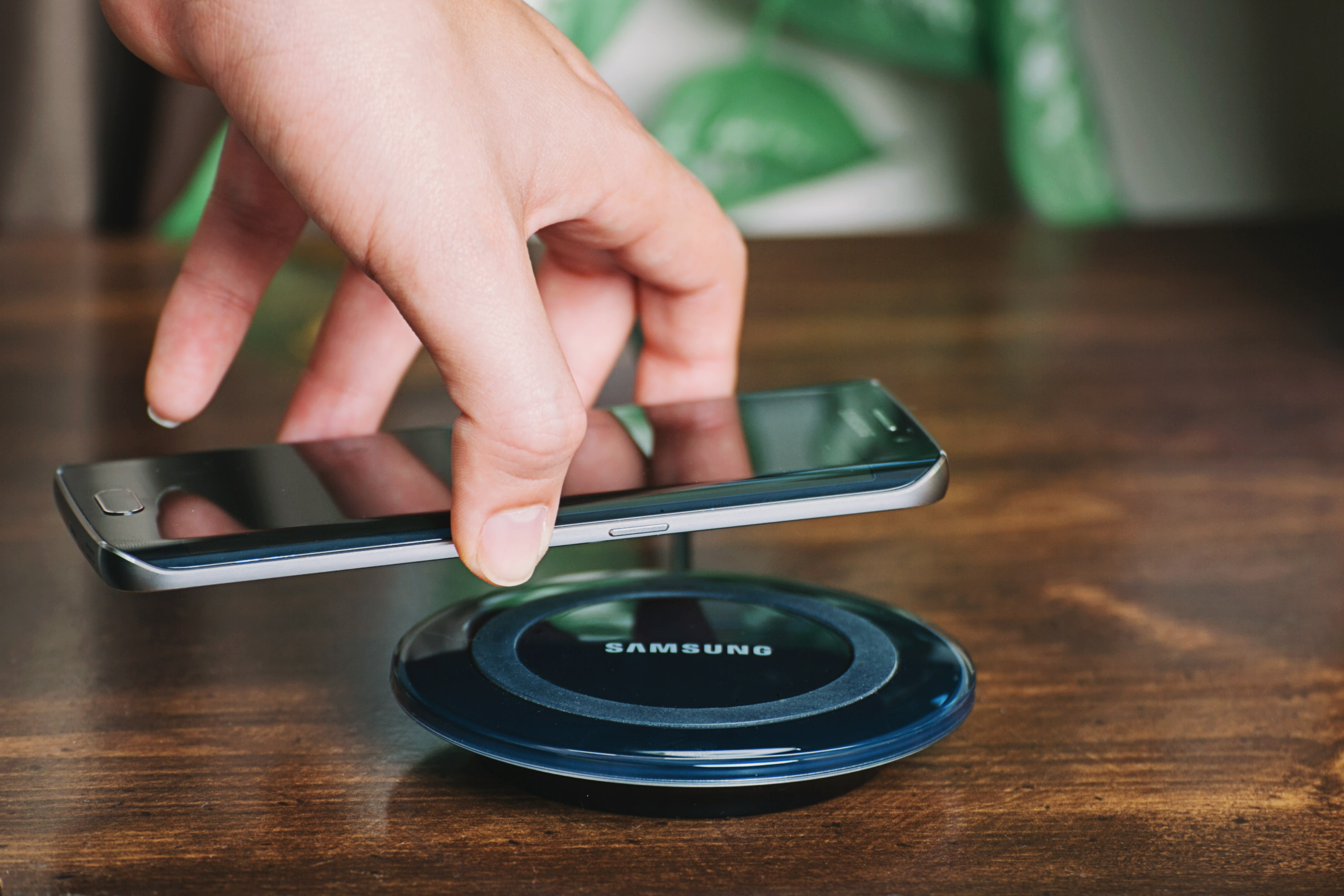 The second function, a more severe power-saving mode that claims to last three days, shuts off all the background info and, in fact, even the display of the phone turns minimalistic. Messages and phone calls are the basics of what three-day power can get you. For extreme situations, power and signal are really all you need.
Along with power saving, Samsung has distinguished itself from Apple with its wirelessly charging phones, which I must admit is handy. Everything from the S6 to the newest edition, the S8, completely supports wireless charging. So, if you need to add a quick energy boost for your phone, and you're running late or simply don't have time to struggle to find an outlet, the wireless charging is a big help. Just sit the phone down on the dock and bam. Pick the device up when you're ready to go.
6. Perfect Memory
One of the biggest issues with phones nowadays is how much memory they come with. Although iPhones go up to 256GB of recall, Samsung beats the score by another 64GB.
The S8 comes with 64GB as the only option, but it has a capacity to be expanded to 256GB with an SD card, to use for whatever the hell you want. That much memory is more than any single person could ever need, but I ain't judging.
7. Don't Hate
I'm not forcing you to like Samsung. I'm not claiming to have found the light either. I'm just tired of people complaining about hating their iPhones so much, yet not testing out another company because they're comfortable with the same old thing.
When my phone was crying out for dear life, telling me I should abandon it and find a newer model, I still tried out the iPhone 6 and compared the model to the S7. Overall the S7 Edge fit my needs better and it's flexible like me, but I still gave Apple a shot. There's no doubt the decision was difficult between the two, but I found the S7 to be more useful. Still, I have high expectations for both the S8 and the iPhone 7.
Your phone should not be causing you problems; it should be making your life easier. I know change is difficult; I had a hard time quitting my iPhone too, but if you're tired of complaining, give Samsung a chance. And, final point—I like listening to music while charging my phone. Bring back the jack.