The 2018 Emmy nominees have been announced, and women are looking stronger than ever. With so many great shows involving women both in front of and behind the camera, it's hard to narrow it down to a select few.
From science fiction to comedy, the nominations list shows just how many genres women can excel in when given the opportunity. These shows do not settle for only one lady as the protagonist, but instead feature groups of females that all bring life to their respective characters and plotlines.
If you're looking to get your fill of female talent, look no further! These series are for you. Hell, they might even get me to tune into the Emmys for once. (Note: Shows like "This is Us" and "Westworld" have been excluded because, while they do feature talented actresses, the stories focus on men just as much as women.)
Without further ado, here are my four favorite Emmy-nominated shows that embody female fortitude.
1. Orphan Black
With as many badass women as there are in "Orphan Black," one often forgets that they are all played by one woman. Actress Tatiana Maslany shines as Sarah, Helena, Allison, Cosima, Rachel and a slew of other women with varying accents in this series about (you guessed it!) clones.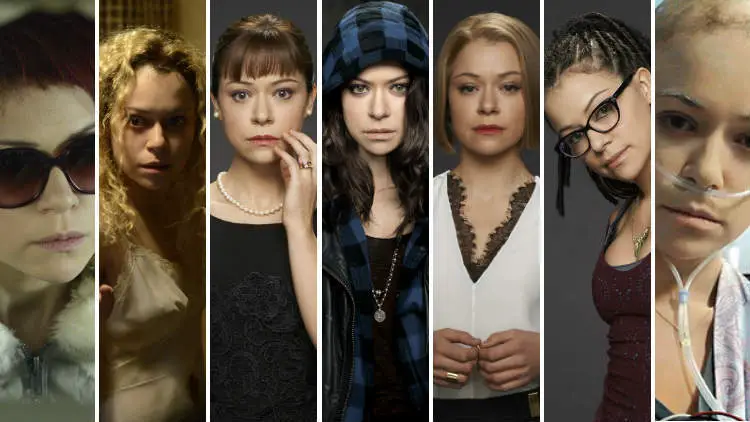 When Sarah Manning discovers that she is a clone, she and her newfound "sisters" work together to discover the secrets of their origins. Although they are all very different women, the clones become extremely close over the course of the series, using each of their unique skills and characteristics to help one another out.
Maslany has been robbed far too often by the Emmys, having only one win from a show that ran for five seasons, so it's great to see her nominated for said show one last time. Anchored by her stellar performance and an engrossing plot involving scientific organizations with shady dealings, "Orphan Black" is not one to miss.
2. Insecure
Issa Rae is a success story everyone should be inspired by, but it feels just a little more empowering if you're an awkward black girl. First famous from YouTube, Rae now plays the lead in her own HBO comedy series as a quirky millennial with relationship problems, garnering her a well-deserved best comedy actress nomination at this year's Emmys.
What makes "Insecure" so great is its realistic characters. Issa Dee and her best friend, Molly, feel like they could be anyone. They are both leagues from perfect, often making mistakes on the show that push viewers to frustration. Yet, this is also what makes people come back for more every week, hoping to see these blundering characters do something right for once.
In years to come, Issa and Molly might be the new "Are you a Carrie, Samantha, Miranda or Charlotte?" The best thing about Issa's character is that she breaks stereotypes about black women, letting the world see they can be awkward, weird and a generally relatable hot mess.
3. The Marvelous Mrs. Maisel
This comedy series features excellently snappy writing, gorgeous costumes, terrific performances and an empowering plotline. What's not to love? "The Marvelous Mrs. Maisel" tells the story of Midge Maisel, a Jewish '50s housewife who suddenly finds herself thrust into the world of stand-up comedy.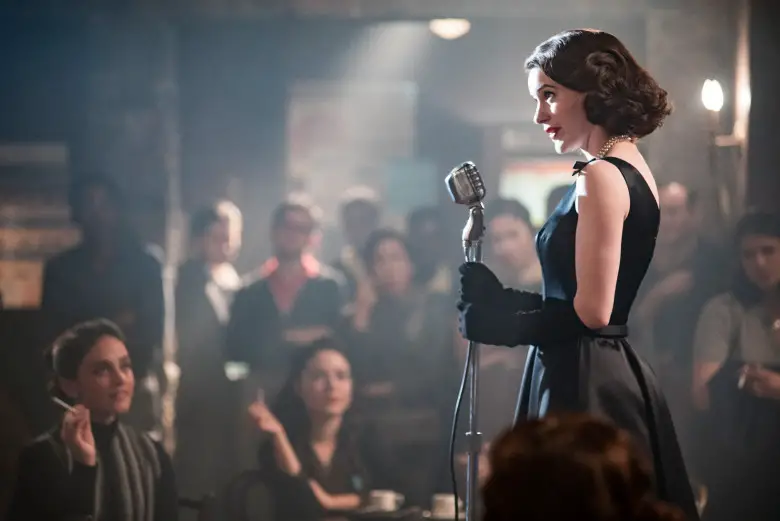 Throughout the series, the viewers really find themselves cheering for Midge and her ups and downs as she tries to find success in a field dominated by men, particularly in that time period. She also has to deal with troubles in her marriage and trying to find a role for herself outside of her husband, a difficulty that is still very relevant to many women today.
Writer and director Amy Sherman-Palladino (best known for writing "Gilmore Girls") improves upon her skills for creating layered and sharp-as-a-whip female characters. Not to mention, the jokes are actually pretty funny at times. With six nominations at the Emmys (including best comedy actress for Rachel Brosnahan), this series helps to further establish Amazon Studios as a place for quality television.
4. The Handmaid's Tale
"The Handmaid's Tale" is every woman's nightmare. The Emmy nominee takes place in a corrupt section of the U.S. called Gilead, where regressive standards for women and society as a whole have been put in place. Falling childbirth rates has led to fertile women being forced to become "handmaids," a slave-like role that requires them to be raped regularly in their function as birthing mules to important married couples.
The protagonist, June (aka Offred), is a handmaid who has been separated from her husband and daughter as they attempted to flee to Canada. She has been placed with a complicated couple called the Waterfords (played excellently by Joseph Fiennes and Yvonne Strahovski). A bond forms between her and her fellow handmaids as they try to keep one another from giving up entirely.
There are so many fantastic things about this perfect show, from the tense plot to the creepy and convincing performances to the symbolic costume colors. Everything works together to create a terrifying experience for viewers that feels particularly so for women.
The most frightening element of this Hulu original is how realistic and likely Gilead feels. The  drastically oppressive nature of this society does not happen all at once. Rather, it comes on so gradually that everyone is trapped before they can even realize that a prison was being built around them.
Steeped in timely political drama and social commentary, "The Handmaid's Tale" is a dystopian that has taken the Emmys by storm and wins my vote as the best of the four.