Whether Issa Rae is rapping about a broken vagina, confronting her alter egos in a bathroom mirror or teaching viewers to guard their eyes during fellatio, there's no denying that the protagonist and creator of "Insecure" intends for the TV series to hopscotch over boundaries.
"Insecure," a comedy-drama that premiered on HBO in 2016, explores the awkward experiences of modern-day African-American women as they navigate the complexities of life, love, career and race. The characters are messy — in a good way — and are simply trying to recover from the fumbles that lead to better decisions and clarity.
Last year's Season 2 premiere attracted 1.1 million viewers, while the finale left twice as many questions. Bubbling over with opportunities to unpack fresh content, the third season of "Insecure" will air on Aug. 12, and there's a lot to expect.
Rewind
Whenever one of my favorite shows has a new season quickly approaching, and I remember there's something to look forward to in life, I realize that the last episode's details are usually fuzzy. Therefore, I almost forgot that the Season 2 finale of "Insecure," 15 minutes longer than the show's usual 30-minute runtime, consisted of short, overlapping scenes from the perspectives of Lawrence (Jay Ellis), Molly (Yvonne Orji) and Issa (Issa Rae).
Although Lawrence attempts to jump back into the dating world with his coworker, Aparna (Jasmine Kaur), their budding romance is cut short when she reveals that she had sex with another employee named Colin (Ahamed Weinberg). How dare a woman explore her sexual freedom outside of a monogamous relationship and have the audacity to remain cordial with the man? Lawrence's jealousy combined with his unresolved feelings toward Issa cause him to falsely accuse Aparna of being dishonest about Colin. After a heated argument confirms the demise of their relationship, viewers find him at the door of Issa's apartment.
Molly, on the other hand, begins to interview with other law firms because her current job fails to view her as an asset. She and her coworker, Quentin (Lil Rel Howery), celebrate the decision over drinks, but Molly rejects his apparent interest in her by slapping on the friendzoning tag — ouch. However, their friendship is complicated with a late-night case that has them negotiating between the sheets later in the episode.
Compared to her best friend, Molly, Issa faces a less favorable position. Trouble is brewing at her job, We Got Y'all, a nonprofit organization that serves underprivileged children. Issa finally informs her boss, Joanne (Catherine Curtin), that the principal at East 41st Street High School has intentionally excluded Latino students from their tutoring program.
Unable to afford rent without Lawrence, Issa also has to move out of her apartment. When she holds a yard sale to scrape together some extra cash, she decides that she can't sell the couch because the furniture was a significant piece of memorabilia from her and Lawrence's relationship. Yes, the expired condoms, 50 cents worth of change and stale Doritos between the couch cushions actually have sentimental value. Instead, Issa leaves Lawrence a message telling him what time he can pick the couch up.
Plot twist. When Issa arrives at the empty apartment to return her keys, Lawrence is still there, and they have the long-awaited conversation that provides closure — even for viewers. Both of them admit their faults in the relationship, and when it's time to say goodbye, Lawrence proposes — the kickoff for a string of what ifs that temporarily escape the fictitious reality. Before Issa delivers the final farewell, viewers daydream together and see the ex-couple get married and have a child.
In the Season 2 finale's last scenes, Molly and Issa appear to revert to their old ways. Dro (Sarunas J. Jackson), the former flame and forbidden fruit in an open marriage, arrives at Molly's apartment while she's trying on lingerie. Meanwhile, Issa is waiting behind a door to tell Daniel (Y'lan Noel), the guy she cheated on Lawrence with, that she's sleeping on his couch — quite presumptuous.
Questions, Questions and More Questions
The last episode of "Insecure" is the perfect setup for Season 3. Doors are opening and closing, creating various questions about whether the characters will walk into new chapters with old mistakes, or eventually leave the past behind.
Is Lawrence gone for good, or do him and Aparna have another shot? Does he have a story-line without Issa? Even though Molly thinks Quentin isn't the guy she should be with, will she further explore their chemistry, or settle for Dro? Does she have the bite to match her bark and leave the law firm? Is Issa's time at We Got Yall up? Does she really just want somewhere to crash, or is she contemplating the idea of her and Daniel as a couple?
A Peek into Season 3
Fortunately for viewers, multiple previews for Season 3 of "Insecure" were released in recent months and offered some answers.
In the trailer, Issa and Molly celebrate being "thirty, single and thriving" with their friends.
For the most part, Molly seems to be on the right path, clinging tight to the adage: "know better, do better." She boasts about putting Dro in his lane, followed by a "bloop" filled with some Black Girl Magic, while questioning why black businesses always have to struggle as she explains her demand for benefits.
"You better give a bitch a PPO," she jokes in the show's summer promo, but not really because insurance plans never have a punchline, only deductibles. So far, viewers can assume Molly won't be putting her self-worth second to anyone or anything in Season 3.
In contrast, Issa seems to have two out of three: thirty, single, but maybe not thriving. She praises herself for saving money and working full-time, but she still can't afford to move out and she keeps getting rejected by apartments. Furthermore, Issa intends to live with Daniel longer, and the less than three-minute trailer shows an exchange of sultry looks between the "friends" that will surely end with them in bed together. Hopefully, the two seemingly different directions that Molly and Issa's lives are taking will not cause a rift in their friendship, but it wouldn't be the first time.
Lastly, there are some other notable observations to pick through. Lawrence is nowhere to be found throughout the trailer, Tiffany (Amanda Seales) is very much pregnant and Daniel is still dedicated to his music, which can potentially complicate matters with Issa if success is imminent. Most importantly, the show's official tease proves that Issa's "mirror bitch" still has the freshest rhymes, and she's here to stay!
New Themes
Although longtime viewers already love "Insecure," Rae shared that the show has much more to offer in a June interview with "The Hollywood Reporter."
She explained that she plans to explore "toxic male black masculinity" as it relates to black women, which is a daring and necessary move. I've heard the term before, but I never understood all it entailed until I gained insight from Ryan Douglass' Huffington Post article.
Toxic masculinity defines manhood by sexual conquest and violence. Men and their identity are confined to stereotypes, such as associating a lack of emotion with strength or empathy with weakness. However, the concept becomes more multifaceted across cultures.
Masculinity among African-American men is largely influenced by the remnants of slavery, racism, discrimination and white supremacy. In general, African-Americans were deprived of the social, economic, cultural and political resources to achieve the American Dream that was never meant for them to begin with — let alone advance or establish their place within society.
The popular misconception in America is that black men are more aggressive, misogynistic and homophobic. In reality, people fail to examine the psychology behind the historical context. For example, some may argue that hip-hop artists' incessant need to brag about women, money, property or social status depict ownership as a defining characteristic of manhood. However, black men were either denied access to these entities, or they were taken away from them, which is why they hold such importance today.
I commend Rae for addressing race and gender at a greater depth than viewers are used to seeing or comfortable questioning. While she expressed that she is determined to "get a rounded storyline that isn't preachy," I hope the show captures her intended message and essence rather than succumb to condemnation. The goal isn't to bash African-American men, but incite conversation, provide the tools for women to understand them better and vice versa. This is how healing starts, how better friendships, romantic and familial relationships develop.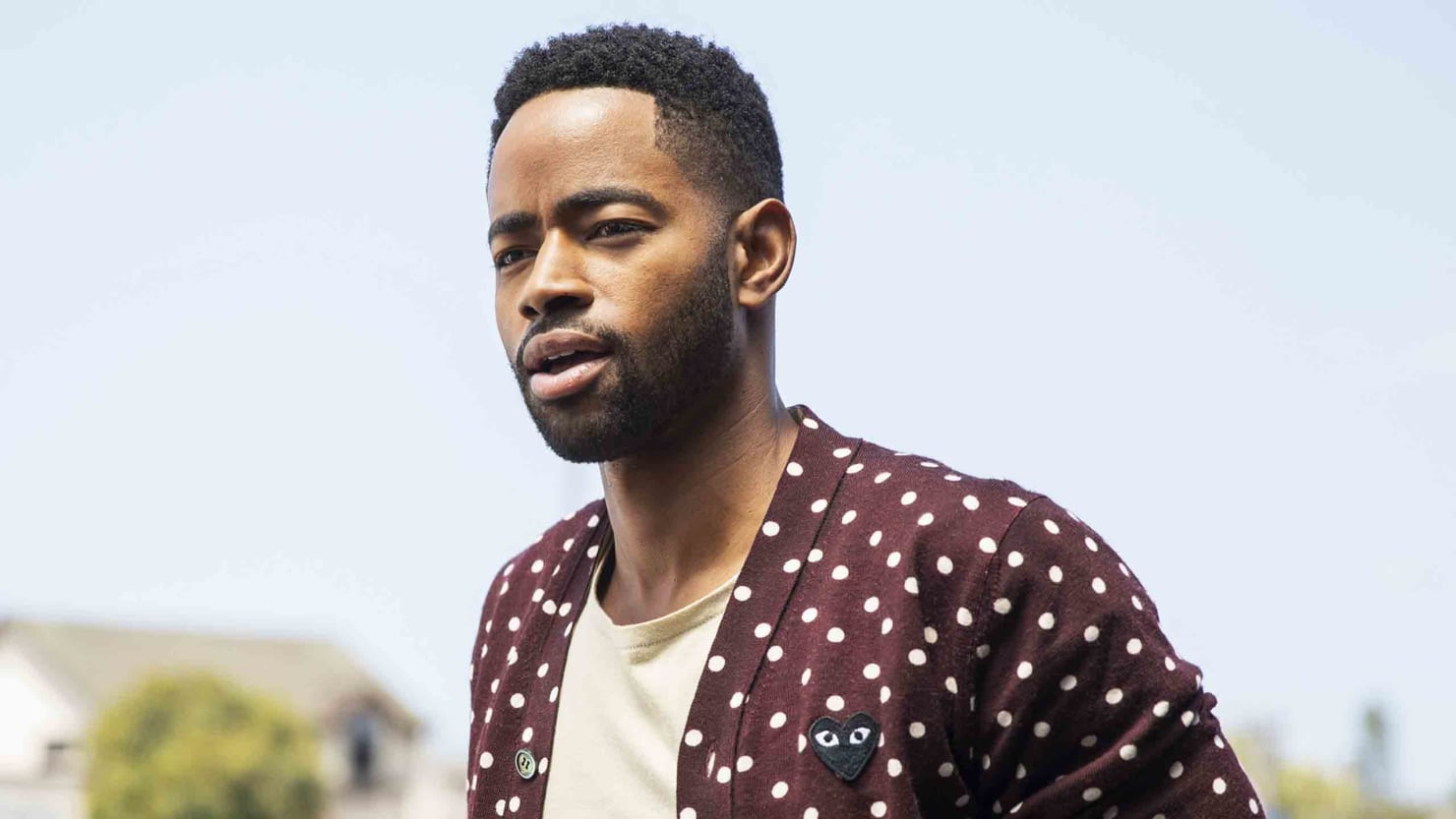 Finally, Rae teased that the third season of "Insecure" "is about adulting in a new way." It's time for the characters to stop being naïve, gather their experiences and lessons and truly make better decisions. Watching them do the exact opposite is always more fun but sounds like all young adults can benefit from watching an episode or two.
"Insecure" returns August 12 at 10:30PM on HBO.