Growing up as a young woman is not a concept limited to the United States. Believe it or not, there are female adolescents in other countries who are also stumbling their way through life.
Some of their stories have been represented on the big screen, and the films that I have listed below are just five of my favorite examples. These five foreign female coming-of-age films are all currently available on Netflix.
1. "Mustang"
"Mustang" is a Turkish-French drama film that was first presented at the 2015 Cannes Film Festival, where it won the Europa Cinemas Label Award and several other accolades across Europe; it was even nominated for Best Foreign Language Film at the 2015 Academy Awards.
The story follows five young orphaned sisters who are living with their grandmother as they navigate life in their conservative Turkish community. The girls like to partake in activities that are looked down upon by their orthodox relatives, such as watching sports and hanging out with boys.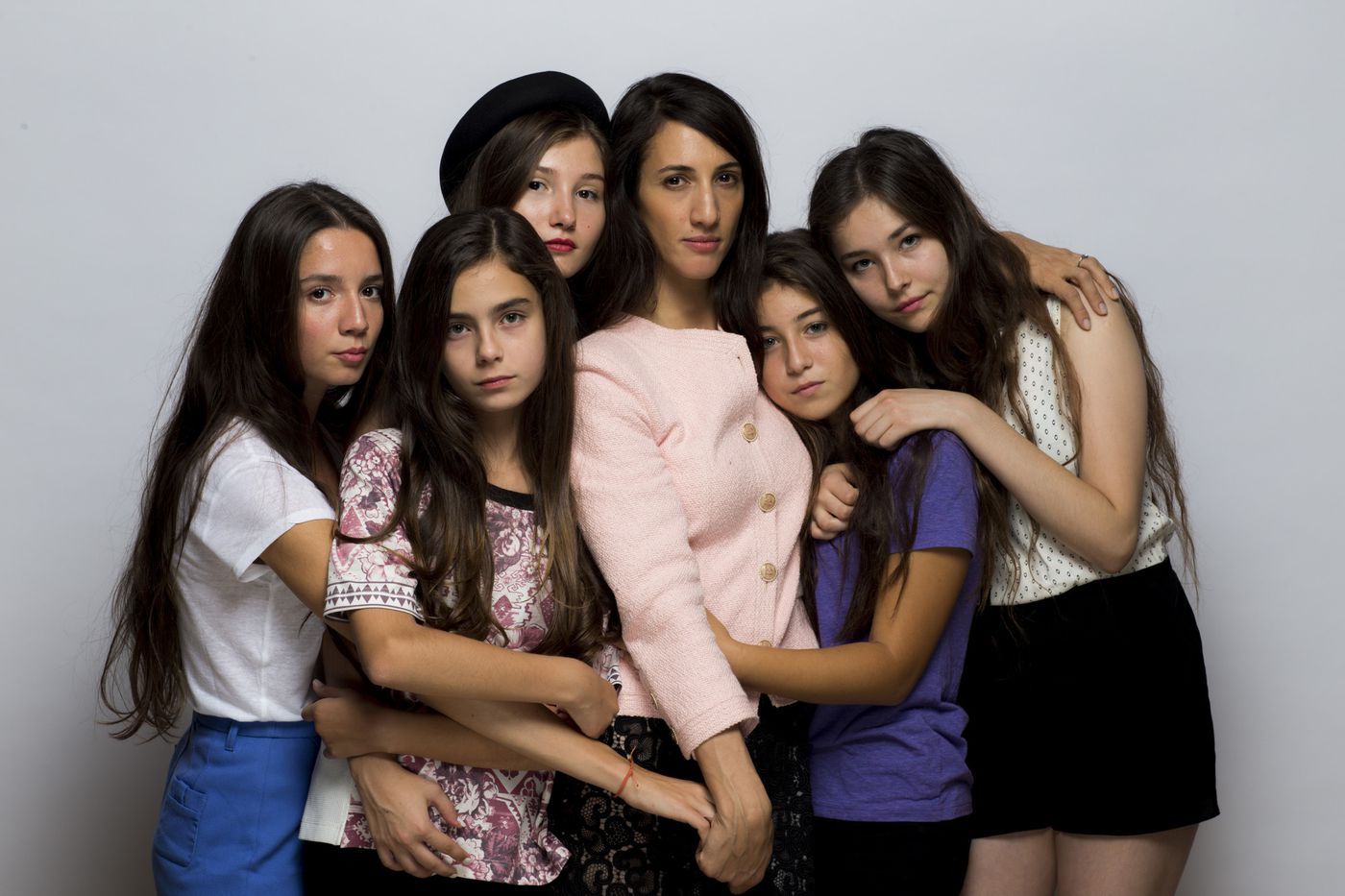 The family boards up windows and doors to try to deter the girls from doing anything other than their womanly duties. The film features extended scenes of just the girls goofing around and enjoying their time together before they are forced to learn how to cook and clean by their aunts. These scenes do not really add any progression to the plot, but they are necessary to demonstrate the depth of their sisterly love.
Lale is the youngest, and the story is told primarily through her perspective. She is compelled to mature quickly because of the circumstances in which she lives. As Lale watches helplessly as her sisters are married off, the story grows darker, and viewers will be wishing for those innocent, carefree scenes again. As the rebel, Lale will do anything she can to save herself and her sisters.
The director, Deniz Gamze Ergüven, took inspiration from her personal life to write some of the scenes in the movie. "In my generation, every girl knows what I am talking about," she said. "But in my mother's generation, they regard it as fiction." Ergüven's goal for this coming-of-age film was to illuminate the continued oppression of young girls in Turkey and give them a voice.
2. "Girlhood"
"Girlhood" is a French drama film that made its debut at the 2014 Cannes Film Festival. The coming-of-age narrative earned nine nominations and won five awards, including the Bronze Horse for Best Film at the Stockholm International Film Festival.
Marieme is a 16-year-old girl living in a rough neighborhood right outside of Paris. She must take care of her two younger siblings at home, as well as deal with her abusive older brother. A distressing conversation with her school principal leads Marieme to flee her old life and join a gang composed of three free-spirited girls.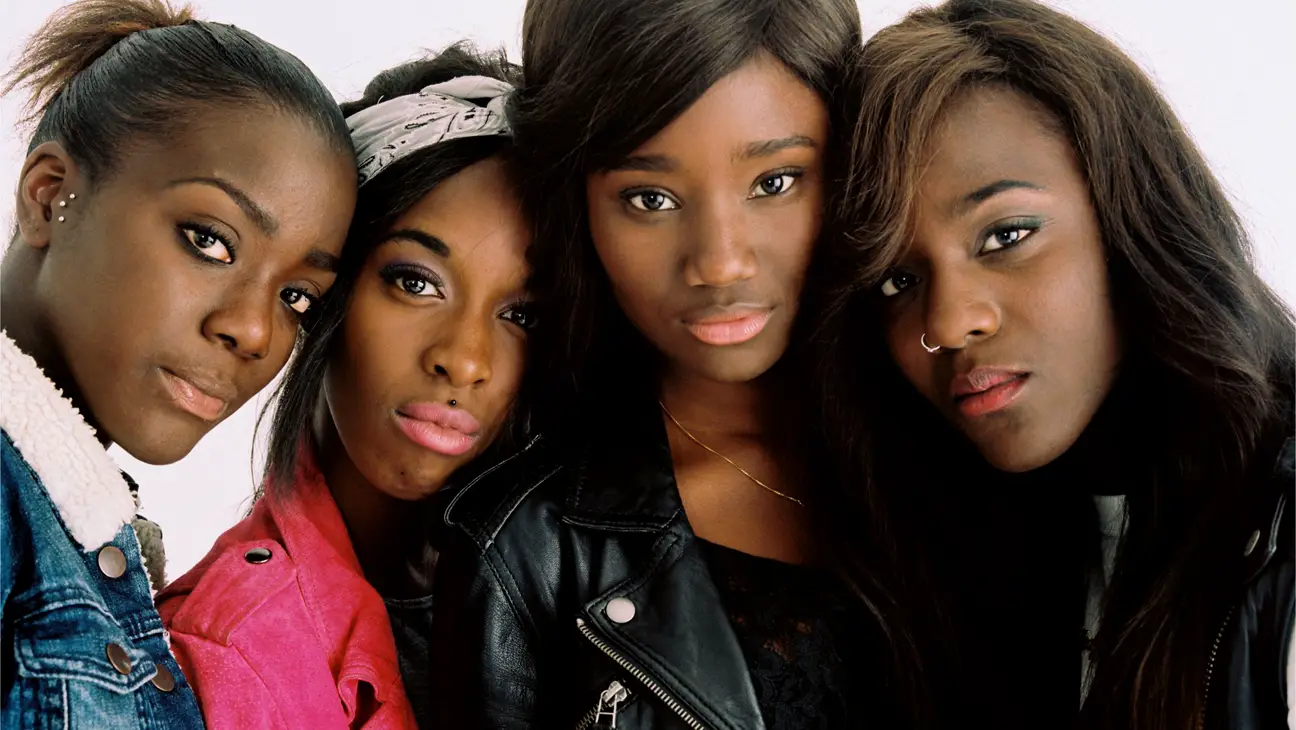 Subtitles are almost unnecessary as the story unfolds. Marieme's transformation into her new persona, Vic (short for victory), becomes evident through her hair, clothes and demeanor.
When the leader of the gang's reputation is tarnished, Marieme takes it upon herself to restore it, but there is much more at stake than simply their names.
Similar to "Mustang," "Girlhood" contains long scenes of just the girls hanging out and having fun. These scenes are meant to capture the genuine relationships between the girls that they are lacking at home. It is also funny how they argue because of how seriously they take mini golf.
There is also an entertaining scene in which the girls lip sync Rihanna's hit single "Diamonds." It is a youthful and innocent bonding moment, and the lyrics reflect the girls embracing their inner and outer beauty.
As opposed to Ergüven directing "Mustang," who drew from her own experiences, "Girlhood" director and screenwriter Céline Sciamma draws upon her observations. Despite being white and middle class, Sciamma saw the struggles of black teenagers in France and set out to show the world their stories and characters. "I didn't feel I was making a film about black women but with black women — it's not the same," she emphasized.
3. "The Wonders"
"The Wonders" is a German-Italian drama film that also premiered at the 2014 Cannes Film Festival, where it won the Grand Prix.
If you do not like bees, then this coming-of-age tale might not be for you. Gelsomina is the oldest daughter of a family of beekeepers living in the isolated Italian countryside. She tries to become her own woman, but it is tough to do so under her father's authoritarian rule.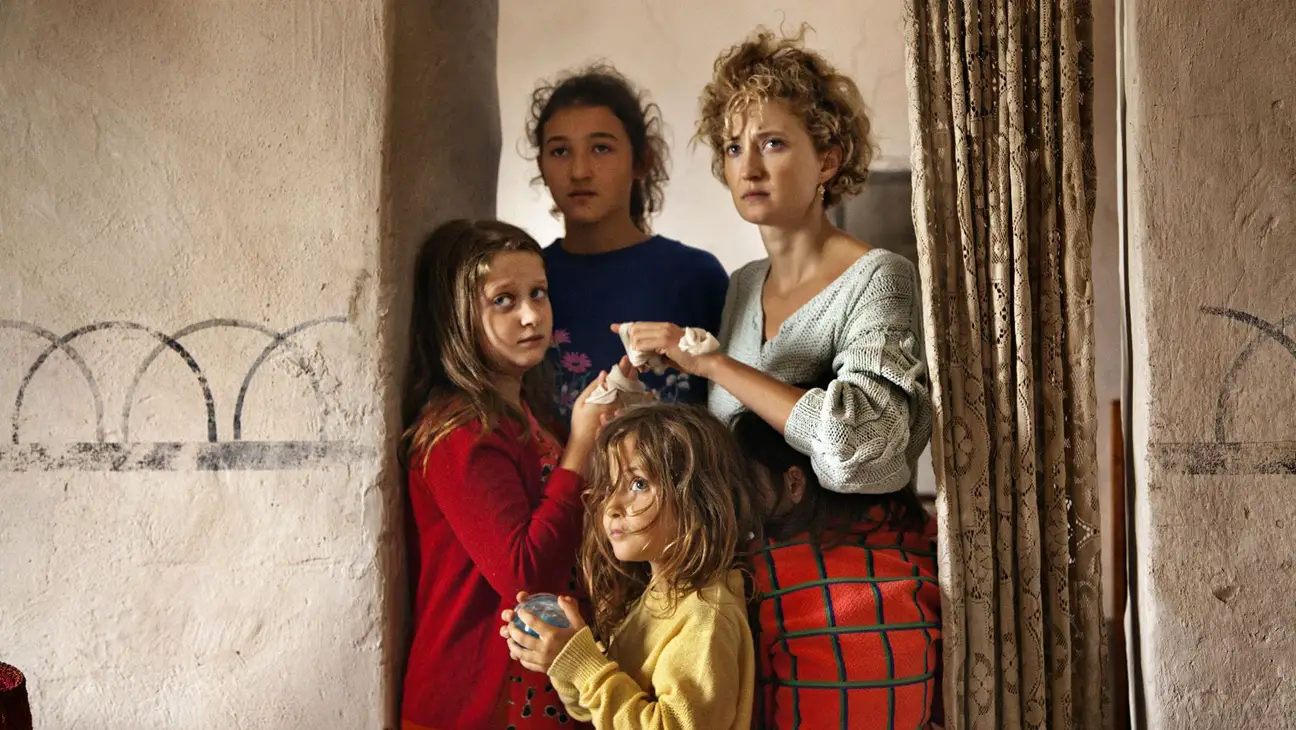 As if their relationship were not strained enough, the addition of Martin, a silent juvenile delinquent hired as a farmhand, disrupts the family dynamic even further.
Meanwhile, a reality TV show is recruiting local farming families for the opportunity to win a "bag of money" and a cruise. Gelsomina does her best to convince her father to join the competition, but his stubborn refusal jeopardizes the family's farm and livelihood.
The acting and dialogue are so realistic that I forgot I was watching a movie and thought I was actually sitting at the table of a grimy Italian kitchen.
The director, Alice Rohrwacher, grew up on a bee farm herself, but insists that "The Wonders" is not autobiographical.
4. "Holy Camp!"
"Holy Camp!" is a 2017 Spanish film adaptation of the musical "La Llamada," which won Best Comedy Movie at Spain's 2018 Feroz Awards.
This interesting take on a coming-of-age story opens with God himself passionately performing Whitney Houston's classic "I Will Always Love You," and things only get weirder from there.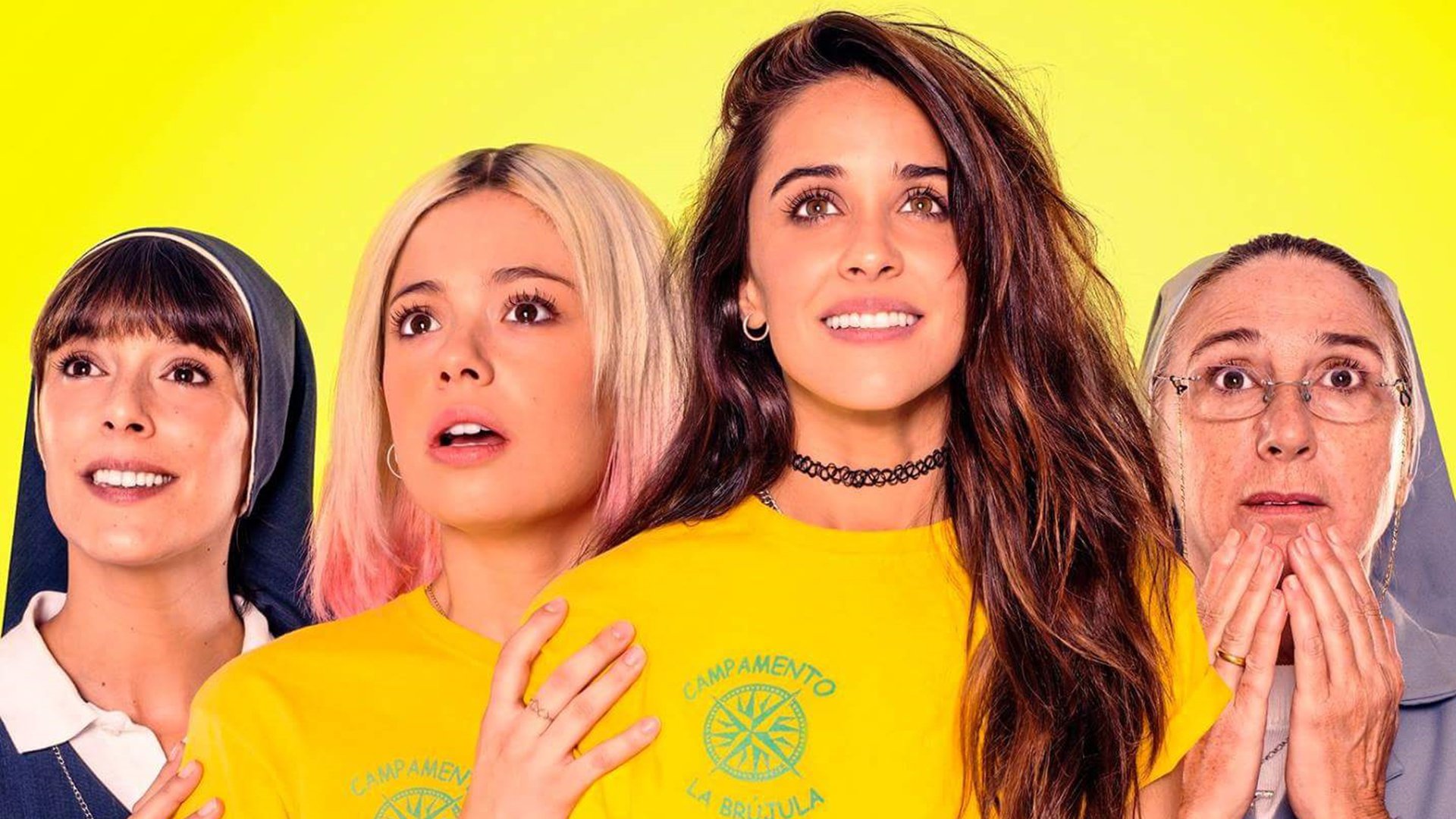 María and Susana are best friends, as well as the two most rebellious teenagers at the Catholic summer camp they have attended since childhood. When María begins to see visions of God, the divine intervention leads her to heed a newfound life of religious devotion that Susana neither accepts nor understands. Sister Milagros has to deal with her own inner turmoil while attempting to get the two former friends to reconcile.
Although the film has religious undertones, the main message is that music is the great unifier. Music transcends age, culture, sexuality, etc. — all themes explored in this next-gen Catholic movie.
Combine all of that with unique characters, uplifting songs and an original spin on the singing nun genre that will leave you as incredulous as you are amused, "Holy Camp!" offers a comical yet heartfelt experience.
"Holy Camp!" is one of the strangest movies that I have ever seen, but I'll be damned if it is not one of the most sincere and enjoyable.
The playwrights and subsequent directors, Javier Ambrossi and Javier Calvo, have been completely filling seats to their theater production since the musical premiered in Teatro Lara in Madrid on May 2, 2013.
5. "Lo Más Sencillo Es Complicarlo Todo"
"Lo Más Sencillo Es Complicarlo Todo" (or "The Simplest Thing is to Complicate Everything") is a Mexican comedy film that released in January.
Seventeen-year-old Renata is in love with her older brother's best friend, but conflicts emerge when her eternal crush gets engaged to another woman. Renata and her equally hyperactive best friend develop a plan to separate the couple, but Renata will soon learn a lesson she will never forget.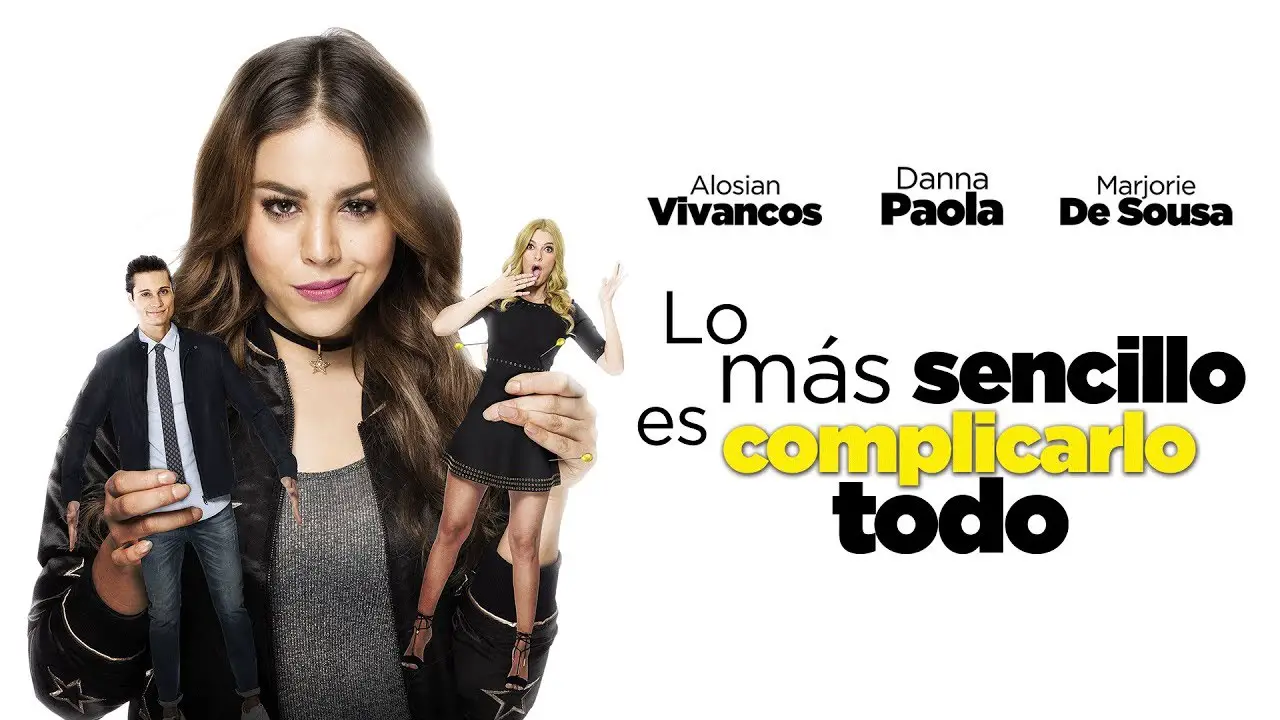 If you can look past the shameless product placement, this quirky coming-of-age rom-com is like junk food for the mind. Like any typical teen flick, there is pop music, stylish fashions and quick jump-cuts, but because Renata loves being the center of attention, she sits down with the audience in a major fourth-wall break and provides witty commentary.
There are fun references to tons of famous movies, and even the opening credits are an homage to film classics.
The film's director is Rene Bueno, but the real audience-draw is Danna Paola. Paola is a famous singer and TV actress in Mexico, and her role as Renata marks her first step into major motion pictures.
Whether these coming-of-age films make you laugh or cry, there will be tears. Grab some popcorn and your closest girlfriends, and enjoy as you watch these female protagonists learn about the world and themselves. Maybe you will even discover something about yourself; it's never too late to come of age.