The syllabi are flooding in, barbecues and midweek getaways are distant memories of the past and it will only be a matter of time before your sun-kissed tan starts to fade with long, hot nights.
For many people, the end of summer is an unfortunate reminder that responsibilities are never gone for too long. Here are five apps you can download to get your life in order and maintain your sanity!
1. Daily Quote
I've always believed a clear mind, sense of purpose and unwavering focus were the first steps toward a more organized life. On a good day, I achieve one out of three, but here's to keeping hope alive.
One of adulthood's most disappointing revelations is you can't escape routines. Weekend bar crawls ending in Netflix-worthy Uber pools provide temporary spontaneity, but your Monday through Friday responsibilities require a consistent schedule. The Daily Quote app offers the blinker of inspiration you need to overcome monotony and remain productive.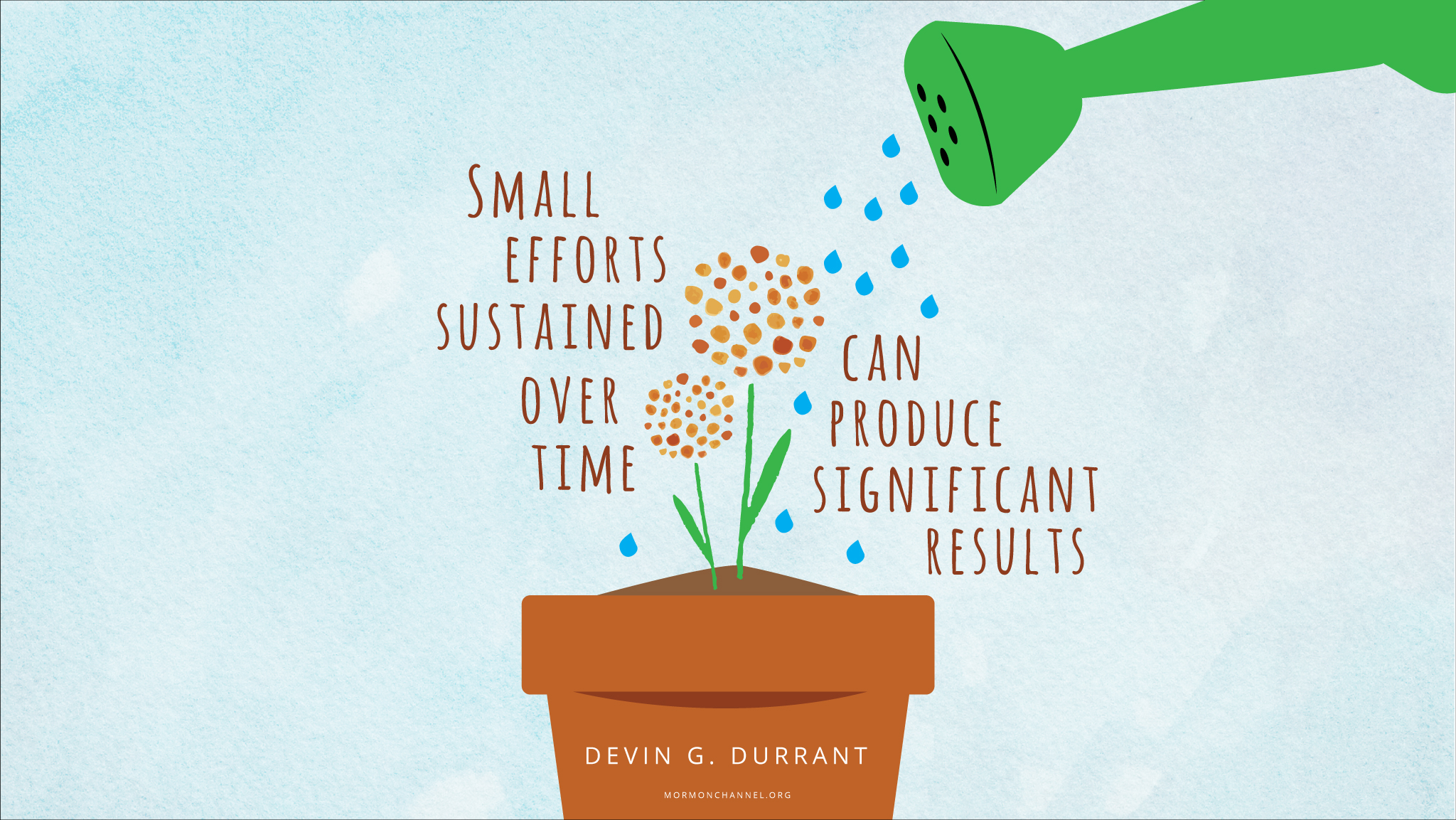 The app has a relatively basic design and function. Quotes from the past four days are listed on the main screen, and users can categorize quotes with tags, such as #goals, #hardwork and #hustle before saving them to their favorites. If you hear or see a quote somewhere else, you can add it to your personal collection too. Daily Quote also allows users to search sayings by specific authors and share quotes via text, Facebook and Twitter.
In recent years, Daily Quote has become part of my morning routine on the way to work. No two quotes are the same, but each one manages to fill my spirit with whatever I need in a given moment: inner reflection, optimism, encouragement or perseverance. Pesky ads on the app are a nuisance, but the content is gold. Check out some of my favorites:
"We delight in the beauty of the butterfly, but rarely admit the changes it has gone through to achieve that beauty." – Maya Angelou
"I hated every minute of training, but I said, don't quit. Suffer now and live the rest of your life as a champion." – Muhammad Ali
"Don't just be yourself. Be all of yourself. Don't just live. Be that other thing connected to death. Be life." – Joss Whedon
2. Yummly
Hunger can be hard to satisfy, and struggling to plan healthy and delicious meals often makes life feel chaotic. Frantically searching Grubhub, or running to the nearest takeout restaurant, starves your pockets and digestive system. However, Yummly provides recipe recommendations based on your personal tastes, nutritional needs and skill level.
The app manages to conduct a detailed assessment through a few simple questions. First, you select your favorite cuisines, which range from Hungarian to southern soul food dishes. Next, picky eaters have the chance to list any allergies, diets and disliked foods. Before delivering personalized, step-by-step guided recipes and an automatic grocery list, Yummly then asks users if they're a beginner, intermediate or advanced cook — ramen noodle lovers be honest!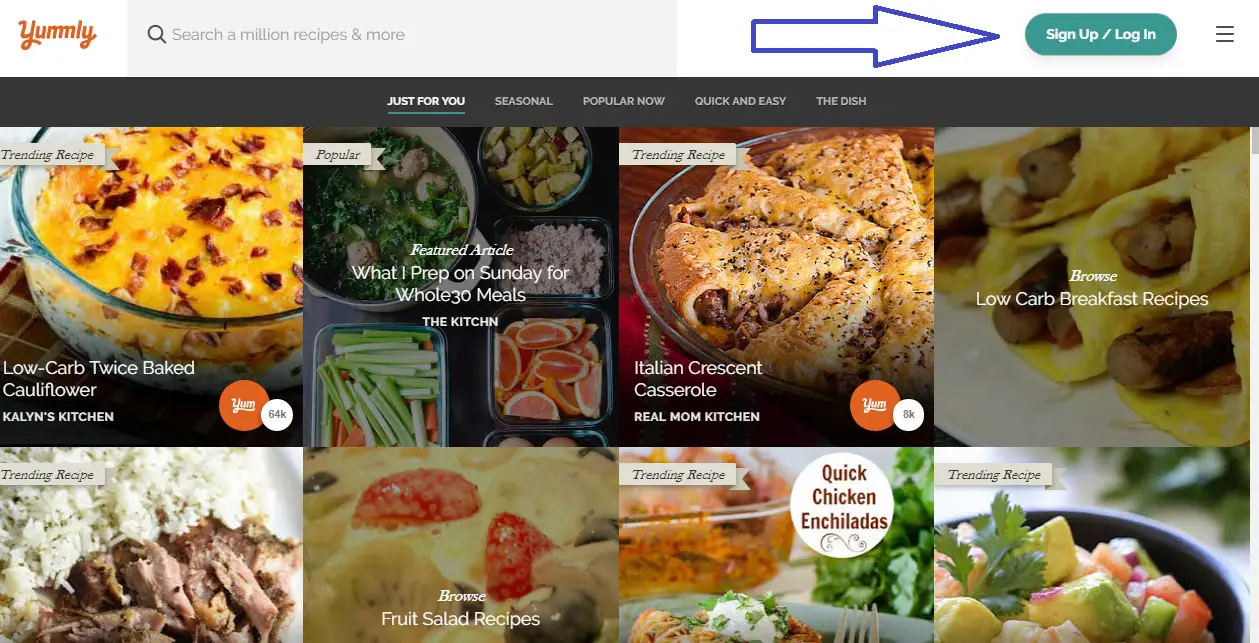 With my salivary glands alive and throbbing, I browsed the soul food recommendations. There's no doubt the Carolina country style ribs and extra crispy fried chicken will make me a hit at this year's Thanksgiving and debunk any lingering "spoiled only child" labels.
3. Mint
Poor financial habits breed disorganization. As a young adult, you don't have many assets, but learning to manage your money sooner rather than later helps you make smart decisions. Monitoring your spending habits, paying your bills on time, utilizing credit wisely and saving for long and short-term purchases set you up for success and prevent negative numbers in your bank account. Nonetheless, it's easier said than done. The Mint app lends a helping hand by placing your finances at your fingertips.
Mint allows users to link all their online banking accounts to one app, creating a comprehensive overview of their balances and cash flow. They can review transactions, create a budget, track bills and determine how much money they'll take home after expenses.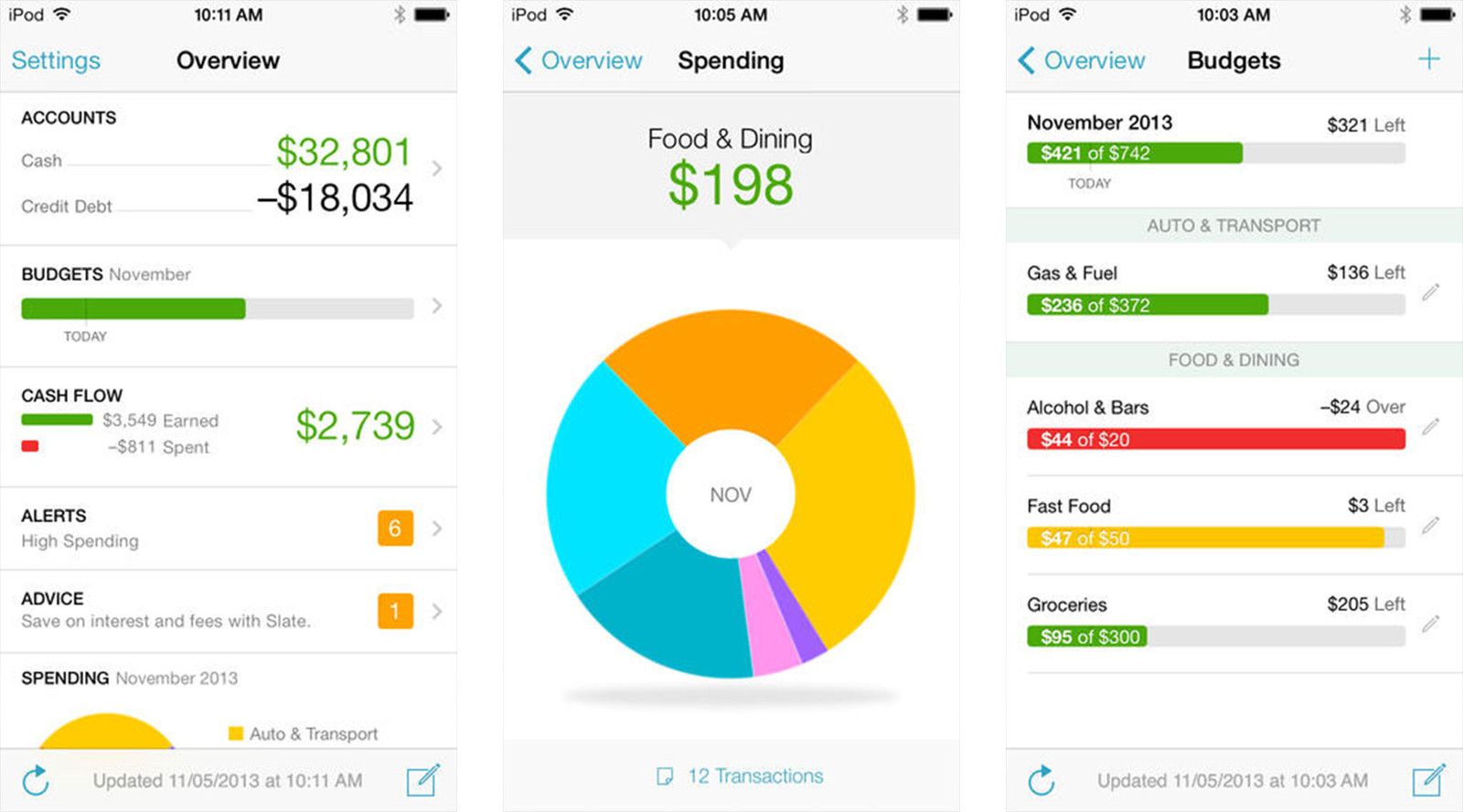 In addition to customized alerts and a free credit score, Mint offers credit cards, loans and investment options for users to explore based on their financial needs and goals. With a little discipline, you might discover your Apple Music subscription and Starbucks Frappuccino aren't necessities after all.
4. Todoist
If you're anything like me, your planner is a mixture of hieroglyphics and pleas for help in the margins. Daily tasks can seem overwhelming, and it's easy to spend more time planning than doing. Todoist (can you see your cape blowing in the wind yet?) transforms your to-do list into a seamless and efficient system.
At the most basic level, users can add tasks to today's agenda and mark them complete, which prompts the uplifting message: "You're all done for today! #TodoistZero" — a flexing arm emoji would come in handy here. One of the coolest features is the seven-day timeline that provides a "bird's eye view of your week," so important assignments don't sneak up on you.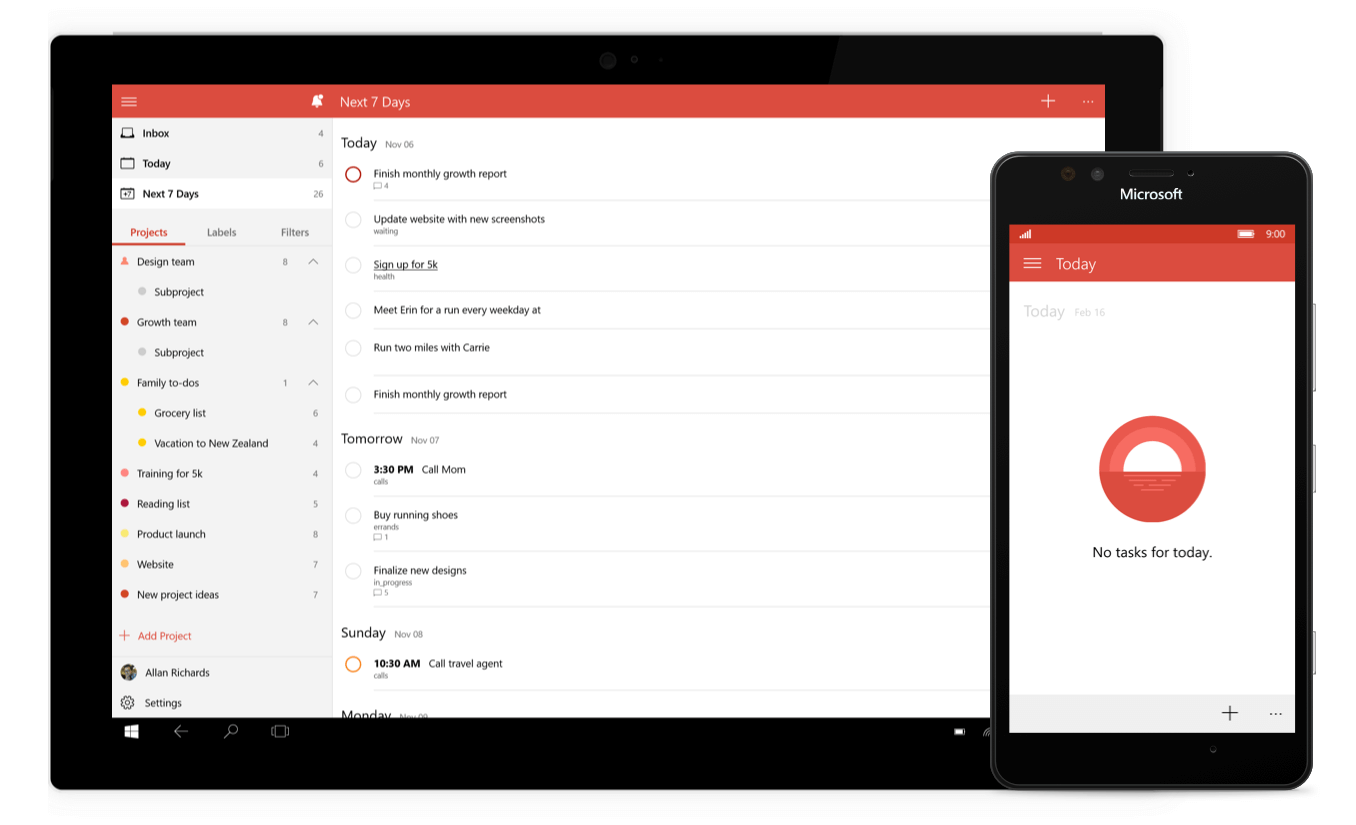 For the people that have a little more on their plate, the Todoist app has a project component that groups your tasks by goals or specific areas of your life. Users can also filter items by priority, due date and the person responsible for completion.
5. Nike
As if Nike's support of Serena Williams and Colin Kaepernick wasn't enough, they have a training app that pushes users to "just do it." Although regularly engaging in physical activity never seems like much fun, personal fitness becomes increasingly important as you transition into adulthood. You can't truly reap the benefits of a healthy mind and spirit if your body isn't in the same stage of development.
When users first join Nike Training Club, they must provide their gender and workout frequency. The app then directs users to three categories: "For You," "Workouts" and "My Plan." "For You" lists workouts designed for your fitness level, and "My Plan" allows you to start training with a personal plan that adjusts to your progress, schedule and other activities.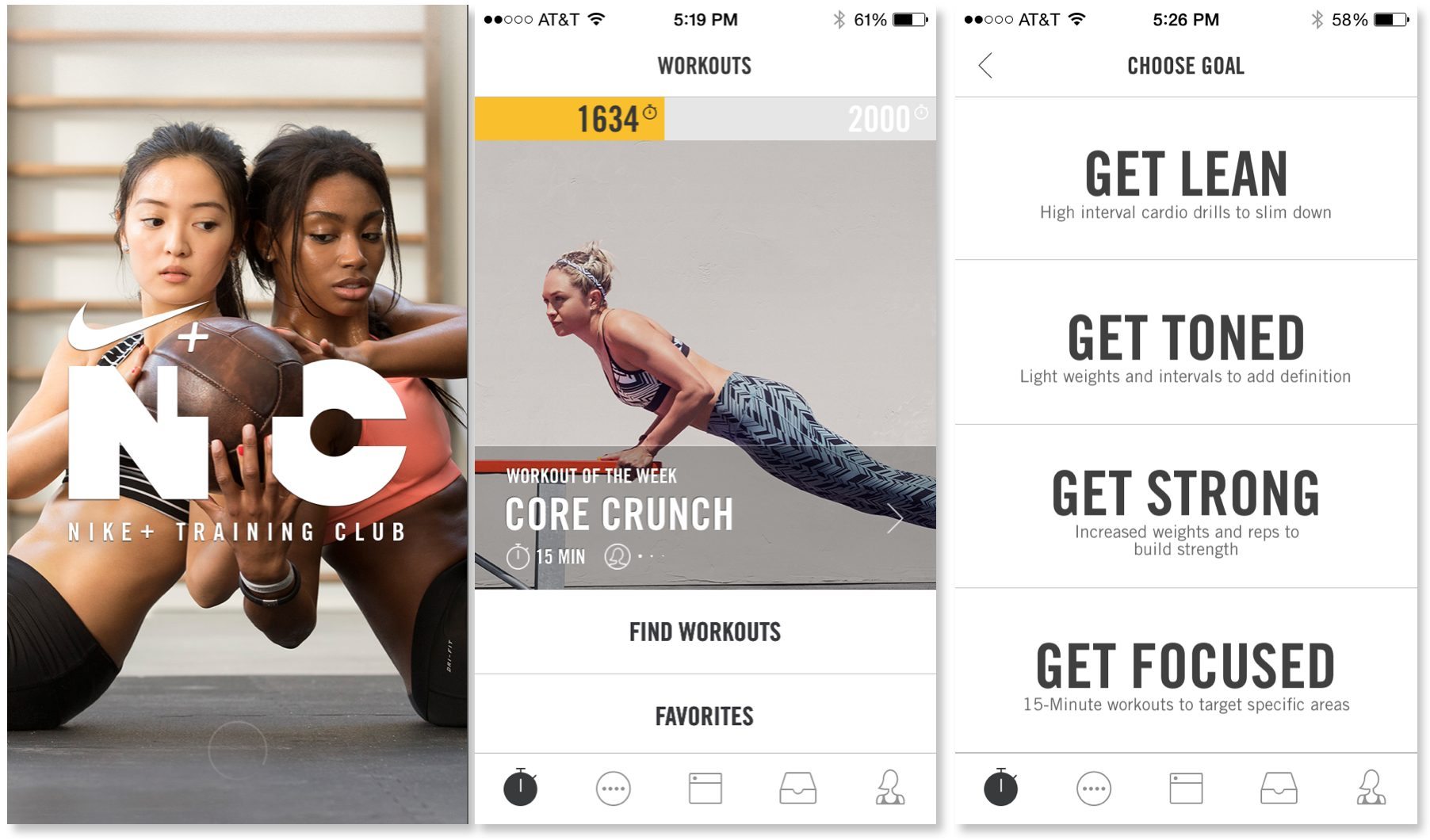 Users have more freedom to explore in the "Workouts" section, where they can browse by muscle group, equipment requirements and exercise type and length. However, the most notable perk is the athlete workout videos that include popular names, such as Cristiano Ronaldo and Gabby Douglas. If you have a competitive spirit, tell your friends to join the Nike Training Club, so you guys can chase the top spot on leaderboards!