Nike has flooded headlines throughout the past few weeks but not for their newest footwear or sports apparel. Unlike traditional big businesses, the multinational corporation isn't turning a blind eye to controversial issues.
Toward the end of August, Bernard Giudicelli, the president of the French Tennis Federation, announced the black Nike cat suit Serena Williams wore at this year's French Open would be banned because it didn't respect the sport. The outfit was designed before the release of "Black Panther," but Williams claimed the cat suit made her feel like a "warrior princess."
Furthermore, she wore the suit to prevent blood clots, an obvious medical necessity rather than a fashion faux pas. However, Nike stood firm with Williams on her clay court Wakanda and called a double fault on the controversy and potential racial discrimination. The company stated, "You can take the superhero out of her costume, but you can never take away her superpowers."
Nike wasn't done yet though. On Sept. 3, they revealed their new ad featuring Colin Kaepernick to promote the 30th anniversary of the "Just Do It" advertising campaign. Since 2016, Kaepernick has been a household name after kneeling during the national anthem to protest police brutality. Although he hasn't played football since the 2016 season, his name returns to the forefront of public discourse with each new development in the debate about patriotism's role in sports.
Considering the ad was released just days before the start of the 2018 NFL season, Nike's timing was impeccable. The two-minute commercial, "Dream Crazy," shows a series of athletes, including Williams and LeBron James, overcoming personal obstacles to achieve their dreams. Kaepernick — afro and commitment to social justice still intact — says in a voiceover, "Believe in something even it means sacrificing everything" as he stares at the American flag. He's back.
While most millennials might agree Nike is hella woke, their decision to choose Kaepernick as the face of their campaign has generated mixed reactions. Will their consumer support decline, or is their foundation strong enough to leverage a newfound mission into further success?
Burn Baby Burn
For some, Nike's actions set their anger aflame — literally. A #boycottNike hashtag circulated social media as customers posted videos of them burning and destroying their Nike merchandise. I think this would've been a more profound statement prior to purchase, but I digress.
One young man burns two or three pairs of sneakers while "The Star-Spangled Banner" plays in the background. Another Twitter user records his shoes slowly burning in a patch of grass as he contemplates buying Adidas. His caption reads: "First the NFL forces me to choose between my favorite sport and my country. I chose country. Then Nike forces me to choose between my favorite shoes and my country." John Rich, a country music singer, posted a picture of his soundman, a former marine, holding the cut-off Nike swoosh from his socks. Somehow, this seems more brutal than fire. His quarter-length socks will never be the same.
Endless Critique
That being said, destroyed Nike products were only the beginning. Former NFL player Burgess Owens labeled Kaepernick Nike's "Marxist representative." Burgess continued to declare America is under attack and compared Nike hiring Kaepernick to 9/11 and Pearl Harbor.
Truett McConnell University (TMU), a Christian college in Cleveland, Georgia, also announced its campus store will no longer sell Nike products. All proceeds from any remaining merchandise will be donated to Wounded Warriors, a charitable organization for veterans, and the Fraternal Order of Police. TMU president Dr. Emir Caner expressed Nike's decision was reprehensible, and he thought Kaepernick's protest of the national anthem mocked law enforcement and the military.
Lastly, the wide range of condemnation was spearheaded by the president and his Twitter fingers. Further inciting political and racial tensions one character at a time, he tweeted, "What was Nike thinking?"
Numbers Are in Nike's Favor 
On the surface, it appears consumers officially cancelled Nike, but the data tells a different story.
Morning Consult, a technology and media company that specializes in online surveys and market research, conducted a video dial-test. Two thousand consumers reported a positive or negative response as they watched Nike's commercial in real-time. The results proved 39 percent of Americans had a favorable view of the ad. In addition, African Americans, Democrats and younger generations were more receptive to Kaepernick's message than white Americans and Republicans.
Unfortunately, within hours of the ad's release, Nike stock declined by 3 percent, which is equivalent to a $4 billion loss. However, the stock returned with a fiery 2.67 percent growth in the following days, and Nike's sales increased by 31 percent.
Nike's on a Mission 
Controversy aside, Nike clearly outlines their mission on the company website: "Our mission is what drives us to do everything possible to expand human potential. We can do that by creating groundbreaking sport innovations, by making our products more sustainably, by building a creative and diverse global team and by making a positive impact in communities where we live and work."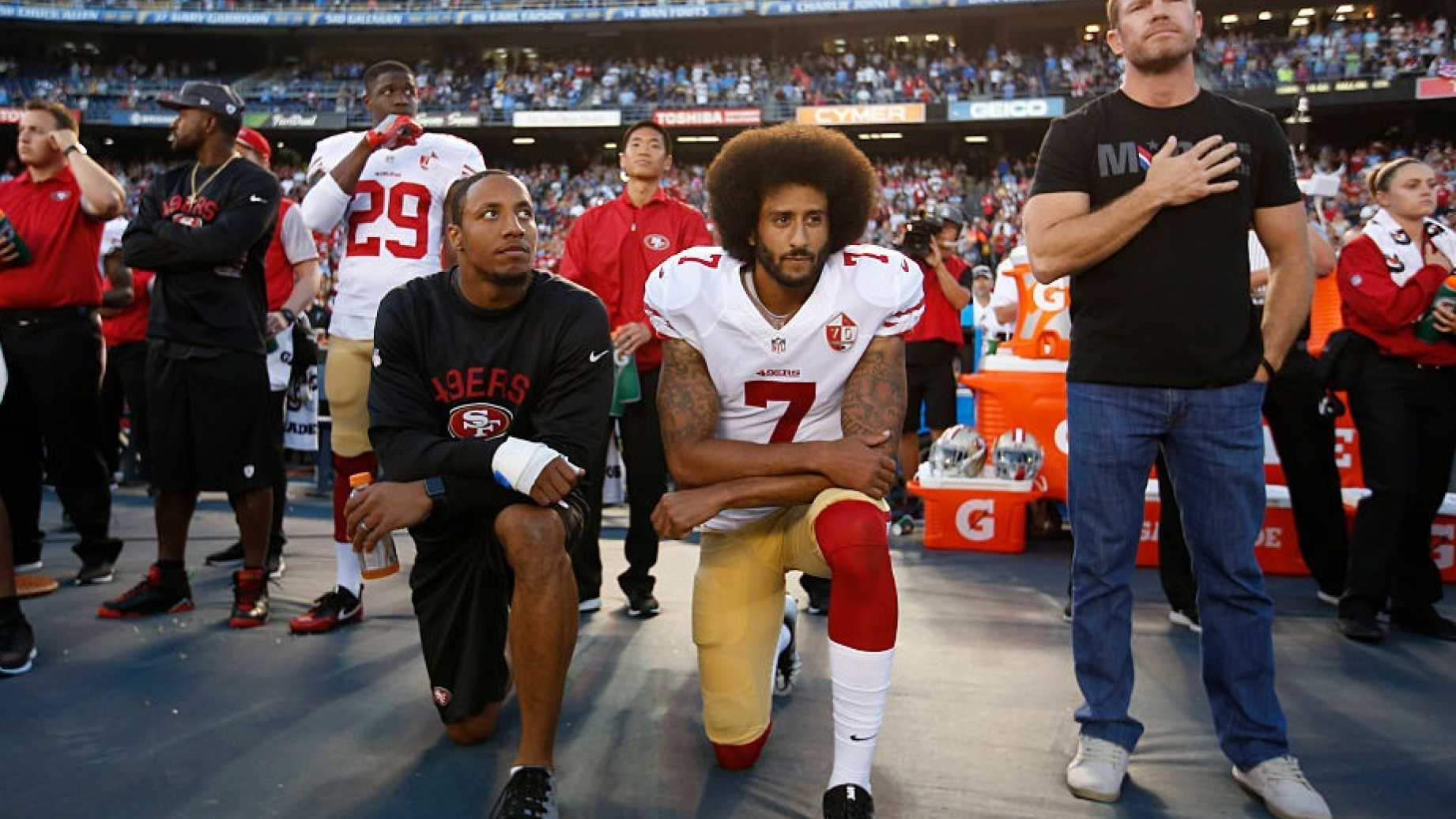 Nike is more than profit and sneakers. They've chosen to uphold a social obligation to their consumers, take a stance against injustice and provide a voice to the voiceless. Contrary to capitalistic and popular beliefs, business can have a conscience. Business can choose civic responsibility.