You receive a crate in the mail with a letter attached, seemingly written in ink on old parchment, imploring you to help investigate a series of satanic rituals that have resulted in gruesome deaths. Inside the crate is an old leather-bound journal detailing the incidents, along with some cryptic codes and hidden messages sprinkled among the lines of text.
Hold the phone, there's no need to call the police just yet. What you have received is a package containing a mystery experience.
Mystery experiences allow players to become the star of their own detective movie, as they piece together the threads of a real-life puzzle by rifling through documents and photographs, looking at artifacts, listening to audio clips and solving puzzles. The experiences typically come in boxes (or crates), and, similar to snack and merchandise crates, are subscription-based.
So, without further ado, here are the two most popular mystery experiences.
The Mysterious Package Company
A pioneer in the field, The Mysterious Package Company has multiple immersive stories to choose from, including a Victorian-era ghost story titled Filigree in Shadow. Some experiences consist of only one mailed box, while others have up to six.
Their newest experience is unique in that it invites customers to remotely attend Taako's Correspondence School of Wizardy, Cantrips, & Magick — a clear allusion to Hogwarts School of Witchcraft and Wizardry from the iconic "Harry Potter" series. The experience contains an interactive component that allows you to send your work to Taako for feedback.
In order to enjoy The Mysterious Package Company's experiences, you must apply for membership. The application process consists of answering questions, such as: "Can you can keep a secret?" or "How easily frightened are you?"
Instead of ordering a mystery experience for yourself, you can also send one as a gift. However, be wary as to whom you choose to bestow these eerie gifts upon, lest they call the police in fear of the authentic props. That being said, the gift-giver's identity is revealed eventually when the experiences culminate in a black envelope containing a reveal message.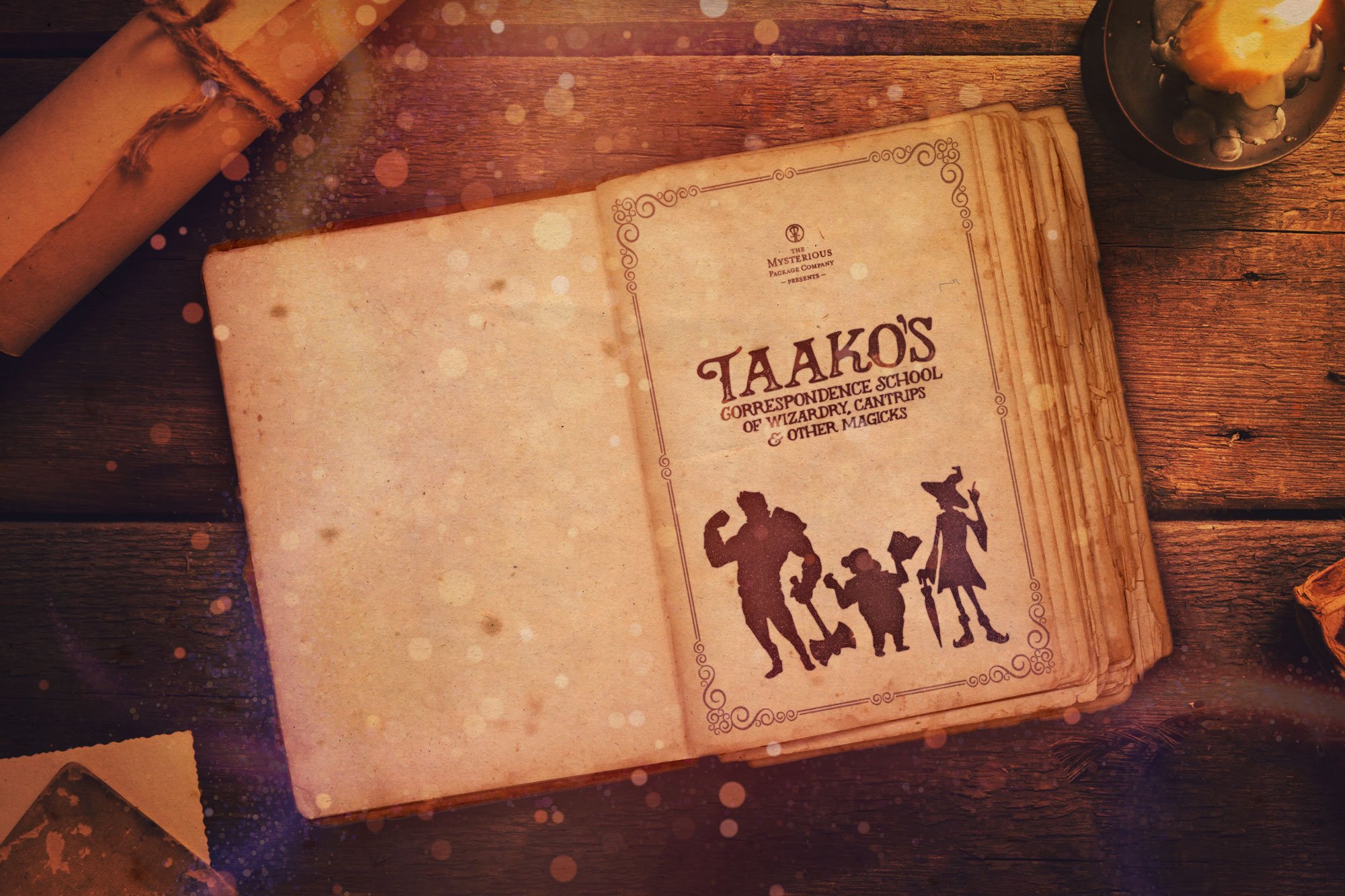 Reviews of the company are generally positive. "It chilled me to my core. Absolutely stellar in every way," said actor and all-around-awesome person Neil Patrick Harris. However, some reviews claim that while the products are beautifully crafted and nice mementos, the stories are often disjointed and unsatisfying.
However, even the technical side of the company is shrouded in mystery and excitement, with all correspondence flowing through the voice of a formal and intriguing character, known as The Curator, which, I have to admit, is a lot more fun than communicating with a bland customer service employee.
A couple of years ago, I ordered a mystery experience from The Mysterious Package Company. I knew the journal and props were fictional, but I kept finding myself somehow doubting this fact, obsessively Googling every witchcraft reference and named location in the book to see if there was a grain of truth behind it.
The experience was chilling.
Hunt a Killer
Hunt a Killer began as a live event, which invited thousands of players to explore a 600-acre campground/crime scene in order to identify a serial killer. Strong smells and gory sights (such as bodies potentially floating in the water) were used to further immerse players in the story.
Not long after, the members-only company ventured into experiences that are delivered to customers' front doors on a monthly basis. The mystery has an overarching story line that is segmented into shorter mysteries as well. Essentially, each mailing serves as an "episode." The plot centers around the concept that you've become pen pals with a serial killer behind bars. This Hannibal Lecter-esque correspondent is your inside link to solving a series of murders. It's up to you to determine how the random, unassuming items he sent are connected.
Players are encouraged to go full-on conspiracy Charlie from "It's Always Sunny in Philadelphia."
Upon ordering a mystery experience, the first email from Hunt a Killer suggests that subscribers designate a room in their house to be their detective chamber, complete with a corkboard and red string to establish patterns.
In addition to the fun of playing detective, for each episode purchased a portion of the proceeds go towards the Cold Case Foundation, a non-profit that helps solve real-life cold cases.
Rocketing from 47 to 30,000 members within the span of two years, games like Hunt a Killer have even developed a sense of community — there's a Facebook group where players can discuss case developments and theories.
Alternatively, unlike escape rooms that need to be played with a group of people, mystery experiences can also be completed alone, and you don't even have to change out of your pajamas. These experiences certainly aren't for everyone, but for those willing to put in the effort to unravel these macabre webs, you will be rewarded with hours of interactive cinematic experiences.
While they might seem a bit pricey — starting at $25 a month for Hunt a Killer and $64.99 for Mysterious Package Company — you can justify these mystery experiences as eccentric date activities. However, unlike a movie, you'll get many more hours out of it, and it's a lot more hands-on.
As for me, I am eagerly awaiting my first letter from my sequestered pen pal.