You're blindfolded and led through a series of corridors until the door shuts behind you and suspenseful music begins to cackle throughout the air. You remove your blindfold and find yourself in a cramped dark room with a screen in the corner, counting down from 60 minutes.
Frantically, you begin scouring the space for clues that will help you open the safe embedded in the wall. Before you know it, you only have 55 minutes left. No, you're not in the newest "Saw" movie, but rather one of the most popular escape rooms.
A group of friends are usually sequestered in a themed room and tasked with finding clues and solving puzzles in order to escape before an hour is up. While digital escape rooms have been around since the early 2000's, live-action escape rooms began popping up a few years after. After the first official live action escape room was established in Kyoto, Japan, the business soon spread throughout Asia, and eventually the United States.
One of the reasons escape rooms are trending across the world is their success at team-building. When playing with a group of people, it's not uncommon to learn individual strengths about people — such as observation, logical thinking and memorization. This is why escape rooms are a popular activity for bonding with co-workers, date nights or family outings. They are also quite popular for bachelor and bachelorette parties.
So, without further ado and in no particular order, here's my self-compiled list of notable escape rooms around the world.
Sherlocked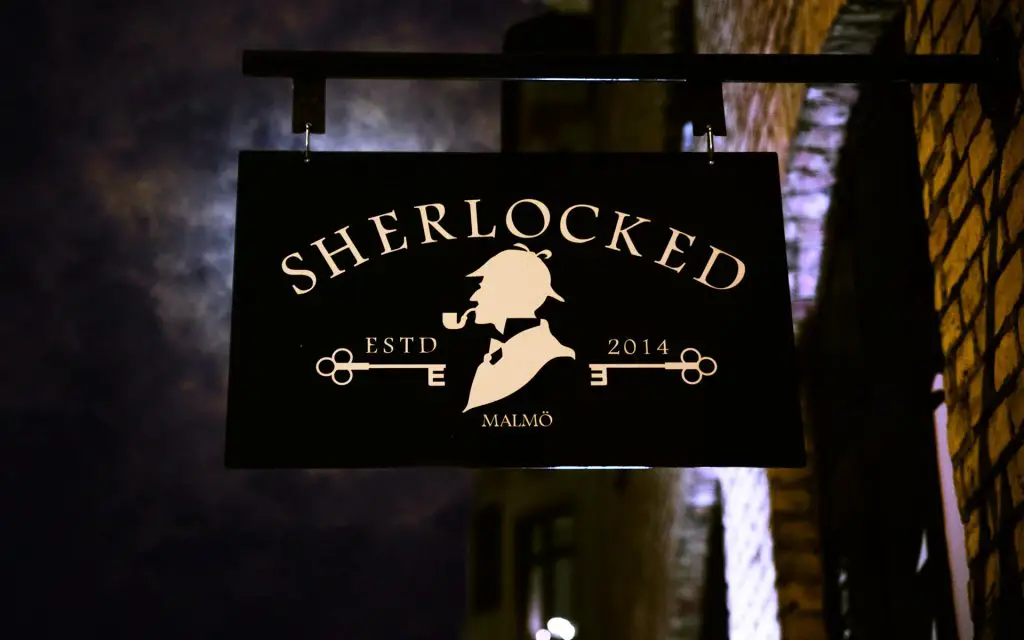 With two locations in The Netherlands, Sherlocked boasts two cinematic experiences in the basement of their century-old Amsterdam location. The first, The Architect, is a mystery escape room with a standard 60-minute time limit.
However, their other room comes with a lot more intrigue. The Vault provides players with 90 minutes and turns typical escape rooms on their heads as players take on the role of thieves attempting to steal a mysterious object from a 90-year-old safe. The game even makes use of an actor and is less focused on puzzles, and more so on the adventure.
The Vault is touted as one of the most challenging escape rooms, winning the Golden Lock-In Award as one the best escape rooms in the world.
The Escape Game
Located in five different U.S. states, this franchise is known for its unusually high-tech props, as well as immersive settings. While many escape rooms rely on finding four-digit-codes to open locks, The Escape Game utilizes other unique puzzles that break out of the prototypical mold.
Players are locked in the room — although there is a panic button on the wall if the need arises — and have 60 minutes to escape. The rooms are of varying difficulties and the settings include a playground, a spaceship, a prison and more.
In Prison Break, players must escape from a cell that they've been wrongfully imprisoned in, lest they suffer the same fate as the previous inhabitant who disappeared without a trace.
Their newest room, Spec Ops, has gotten rave reviews. Between its 82-inch digital touch screen map, in-game elevator and low-tech puzzles that you're meant to solve with your senses (such as smell), you're sure to feel immersed in your role as a secret agent.
Escapology
A personal favorite of mine, Escapology has something for everyone, from laboratories to Wild West shootouts. One of the larger escape room franchises, they have over 40 locations across the world. Something that sets Escapology apart from most escape rooms, is that you're guaranteed a private room — even if you only pay for two tickets.
I played Budapest Express at their location in New Jersey and was blown away. I felt as though I was actually moving through train cars with snow whizzing outside the window. At one point, words appeared in the condensation accumulating on the window. Of course, there were train whistles to be heard as well.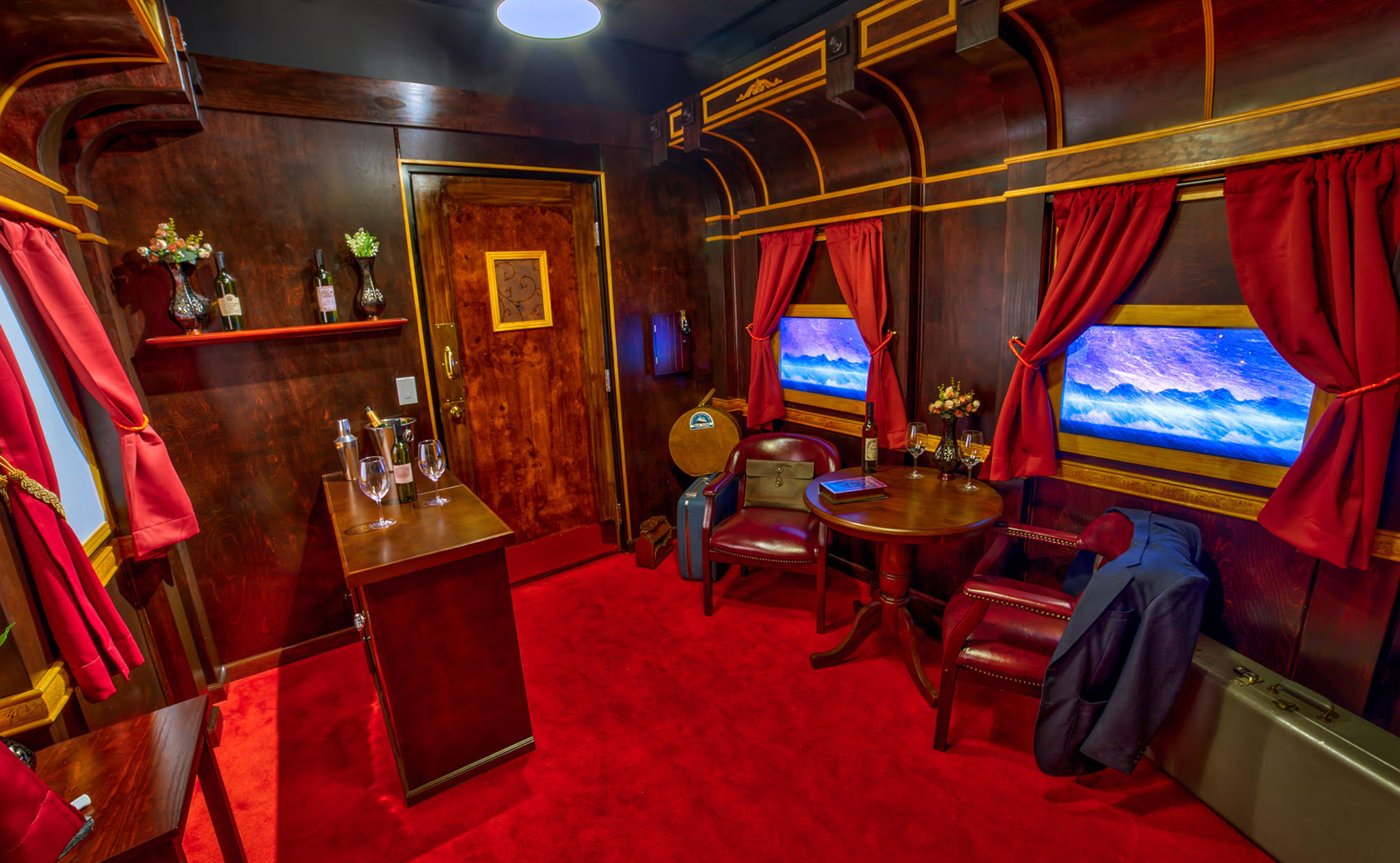 Aside from the atmosphere, what makes this room stand out is the marriage between the successful elements of a traditional escape room and a real-life game of Clue — and maybe even a little taken from the classic film, "The Murder on the Orient Express."
Players pose as detectives who need to collect evidence in order to solve a murder that occurred on-board. Once this task has been completed, players must stop the train before the murderer takes his exit at the next stop, which naturally, is in 60 minutes.
Palace Games
Palace Games in California features longer (and pricier!) games that craft fiction and history seamlessly into immersive games that offer both fun and education.
One particular room of interest is The Great Houdini Escape Room, which was created to celebrate the 100th anniversary of the Palace of Fine Arts, the building the company is housed in. Players have 80 minutes to solve the puzzles Houdini supposedly masterminded to challenge eight historical innovators, including Thomas Edison, Helen Keller and Henry Ford, all of whom actually participated in San Francisco's Panama-Pacific International Exposition of 1915.
The room is reportedly quite challenging, and the puzzles are based on not only the building's history but Houdini's own ideas and contraptions. For a whopping $400, you can book the private room, which allows up to 12 players.
The Basement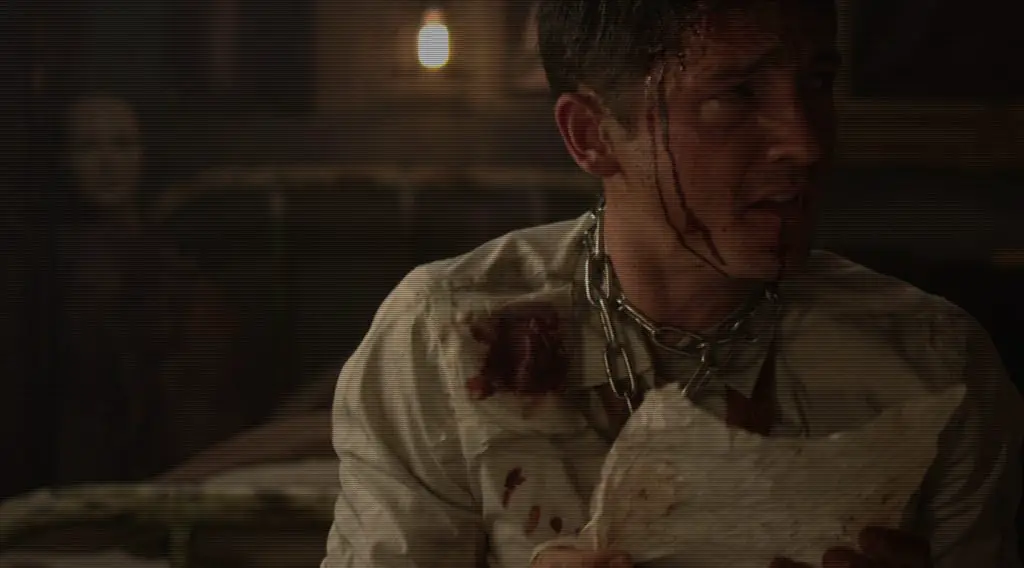 This horror-themed escape room is also located in the golden state, and just like the previous entry, The Basement has a cinematic quality straight out of Hollywood. It builds off of the framework of a traditional haunted house to create an interactive bone-chilling experience. Players are told that they were kidnapped and are being held captive by fictional cannibal Edward R. Tandy. They must escape before he returns in 45 minutes.
Each of the four rooms represents a level of the house that players make their way through to escape Tandy's clutches, and some rooms even have actors. The first and titular room is the most difficult, the success rate is a meager 12.5 percent.
While these escape rooms are diverse, they all seek to immerse the player in the interactive experience by providing complex narratives that are woven together with intricate puzzles. In fact, escape rooms are the most immersive medium out there — similar to video games, but unlike most video games,  they allow the player to be physically present. As this medium is still quite new, it is expected to continue growing and evolving.