As someone who keeps in touch with celebrity news and culture, I often find myself pondering the individual's relationship to the celebrity. I am not famous — and probably never will be. That's something I'm perfectly okay with, and even prefer. Yet, I (and probably you, too) maintain a level of connection to the red carpet world at varying degrees depending on your fondness for the figure.
Therefore, it's easy to track personal relationships with each figure. As far as Dwayne "The Rock" Johnson, I think I first saw him as himself on "Wizards of Waverly Place," which seems humble enough in my mind. However, the fact that I first saw him on a Disney Channel show exemplifies just how much he's grown. And now, that growth has paid off significantly.
Johnson is the highest-paid actor for both 2016 and this year, which is no doubt pretty impressive, but there's another layer to it; he's also the highest paid actor of a single year in Forbes' history, and presumably of all time. He earned $124 million in the past year — almost double what he brought in last year ($65 million).
To me, The Rock has never seemed that famous. Rarely a tabloid fixture, his celebrity is a sneaky success. However, he's actually been pretty notable for a long time, beginning as a football player at the University of Miami for a few years before an injury forced him to stop. After that, he decided to make his way into wrestling like his father and grandfather — and he made it big.
Johnson is often regarded as one of the greatest pro-wrestlers of all time, having won a smattering of tournaments during his time in the WWE. He has also been described by fellow WWE celebrities Hulk Hogan and John Cena as "the biggest superstar" in the history of the WWE.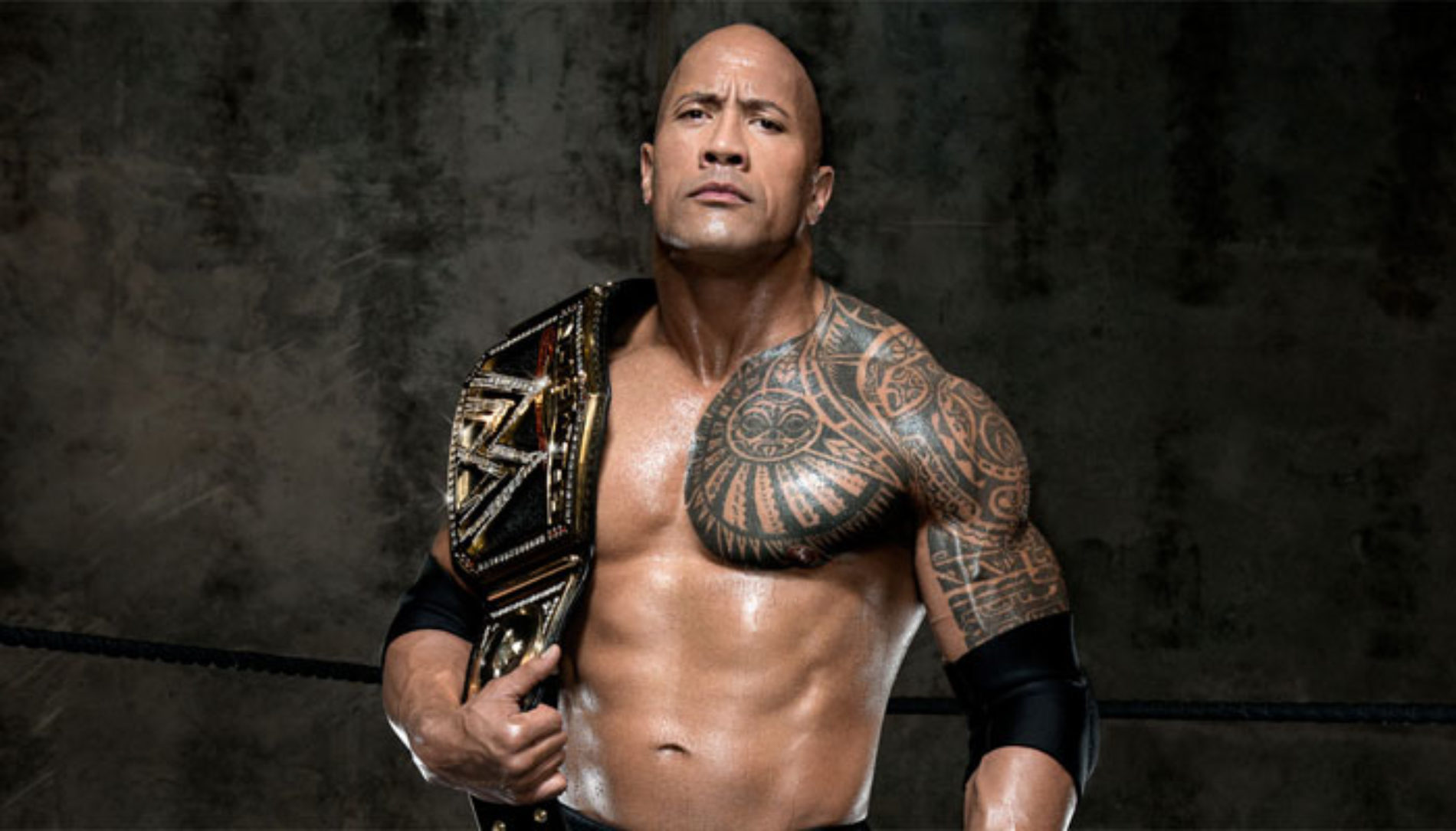 His wrestling superstar launched his acting career, showing a steady switch from playing villains to heroes, mirroring his ever-growing popularity. With movies like "Get Smart," "Tooth Fairy," "Hercules," "Moana," "Baywatch" and the endlessly popular "Fast & Furious" series under his belt, Johnson understands how to pick a role.
Addressing his accomplishments and well known work ethic on Instagram, the mega-star wrote, "I work extremely hard but never anticipated (in my wildest dreams) I'd become the highest paid actor in Forbes' history. I don't have a Harvard MBA, but my business philosophy and acumen has been sharpened over time and thru failure. My goal when I was wrestling in flea markets for $40bucks per match (well before the bright lights of the @wwe) is still the exact same goal I have today – ALWAYS put my AUDIENCE FIRST. I have one boss – the world. Send you home happy, and I've done my job. I'm the dude who started w/ $7bucks. I'm grateful to the bone and hungry to the core."