Between her divorce from Sam Cooper and the breakup with long-time collaborator Greg Kurstin, the British singer-songwriter Lily Allen still managed to come into her own with her fourth studio album, "No Shame." The 14 tracks tell a story of independence, responsibility and indulgence.
For the past 12 years, Allen has extensively collaborated with Kurstin, an American record producer who has worked with musicians including Sia, Kelly Clarkson and Adele.
After working with Kurstin on a few songs in her debut album, "Alright, Still," Allen began working exclusively with the renowned producer, which led to her successful sophomore album, "It's Not Me, It's You," and the duo going on to win numerous awards in the United Kingdom and the United States.
In 2014, Allen collaborated with Kurstin for the final time when she released "Sheezus," which might be her most pointed commentary about popular culture and chauvinism to date.
That being said, despite the success of her previous albums, "Sheezus" never caught my attention for a few of the same reasons "No Shame" does not top my list of Allen's best works. Both attempt to introduce different genres into Allen's style, but ultimately end up being cheesy and unnatural in comparison to when the pop artist sticks to what she knows best.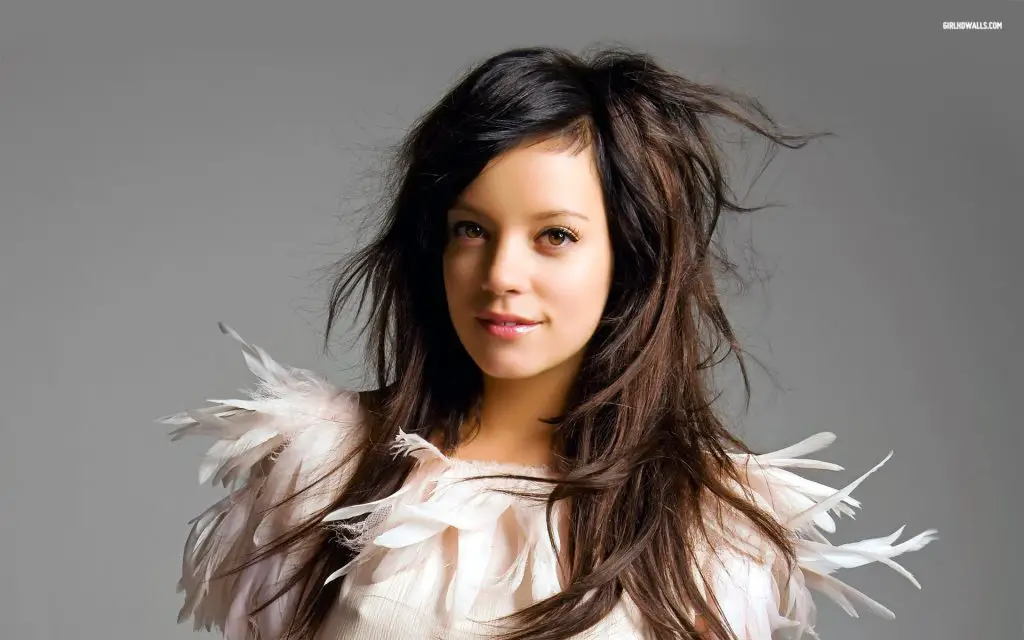 By no longer working with Kurstin, there is a new shine in the British singer's songs that are still playful and quirky, but still highlight her growth as a person since "Alright, Still" topped charts internationally.
"No Shame" as a whole is a statement of independence. By breaking from her comfortable professional and personal relationships, it is clear that this album is a transformative piece for Allen because it showcases her individuality and self-awareness.
The album is a deeply personal reflection of her music career and the past seven years as a mother.
In the opening track, "Come on Then," Allen stingingly sings, "I feel like I'm under attack all of the time" and "I'm a bad mother, I'm a bad wife / You saw it on the socials, you read it online." This represents a new approach to her typically feminist lyrics because she is more directly inserting herself into her songs than ever before.
Allen also toys with opposing perspectives between songs. In "Family Man," the album's seventh track, she sings from her ex-husband's perspective; in contrast, in "My One" Allen tells an egocentric story, reminiscent of the hits she released over 10 years ago.
The second song on the album, "Trigger Bang," is arguably one of the best tracks in the album with the hip-hop inspired beats and catchy piano complementing Allen's voice and her light, but meaningful, lyrics.
In "Trigger Bang," Allen sums up the comparison between her past and present selves when she playfully sings: "When I was young I was blameless / When I grew up, nothing changed much / Anything went, I was famous."
Although this song is full of clever lines, the feature doesn't seem to flow into the rest of the track very well. British rapper Giggs opens the song and while his part is far from insufferable, his verses are forgettable and seem out of place, since Allen never had features in previous albums.
Including the Giggs track, there are three songs with features on "No Shame," with only one really adding something to the track. In "Your Choice" Nigerian Afro-fusion singer-songwriter Burna Boy complements Allen with his rhythmic rapping flowing beautifully next to Allen's sharp vocals.
However, none of the collaborations on "No Shame" compare to when English DJ Mark Ronson remixed "Smile" in 2011, but on the other hand, that's a tough act to follow.
"No Shame" takes listeners through Allen's emotional reflections during a tumultuous time in her life with inspired lyrics; however, for the most part the instrumentals are electronic-inspired and boring. It feels like as a pop artist Allen is trying to stay trendy, but it fails because her voice is the best it's ever been and the electronic beats can be obstructive.
Certain tracks like "Three" and "Apples" are special in that they divert from the cliched instrumental pattern. Instead, they showcase piano and violin, which made the album more diverse from the uniform instrumentals on the album.
However, tracks seem to run together because the instrumentals are not very captivating — the album could have been shorter because only one song with a feature stands out — and because of similar themes and sounds. "No Shame" would have been stronger without the clutter.
Even though Allen maintains her signature playful tone to a degree, "No Shame" is her grimmest release yet. When she coos "Baby I lost my mind" on the fifth track, it is evident that Allen has found her strength, not only in her music, but also within herself. She is reflective and honest with the audience, making some of the tracks on the album seem relatable to anyone looking for closure, feeling betrayed or understanding what it feels like to be "looking at my phone all night."
I grew up listening to Allen's first two studio albums, the 2006 release "Alright, Still" and the 2009 release "It's Not Me, It's You."
Allen's playful, sassy lyrics and upbeat instrumentals got me through numerous break-ups over the years; her ability to make light of situations inspired me. Tracks such as "LND" and "Not Fair" still make me laugh because of the ways she poked fun at men, popular culture and even herself.
Allen's lyrics have always highlighted a positive approach to life for me, even when she got at the darker parts.
Overall, "No Shame" marks a new independence for the 33-year-old artist with her striking a balance between the feeling of being lost and a new artist direction.