Yannie Chan, a senior at Hong Kong University, is no stranger to challenges. Since a young age, her dancing and powerful moves in jazz, hip hop and street dance, which she delivers with passion and vibrant emotion, have captured the attention of audiences.
Moreover, her life experience is unlike any regular Hong Kong college student. While society has a rigid definition of success for her, Chan has no desire to pursue a quotidian lifestyle and stable career; instead, Chan is someone who wants to challenge herself, and never stops questioning the world. Devoted to exploring the world, she spent a summer traveling around Central and South America by herself, which changed her perspective on life.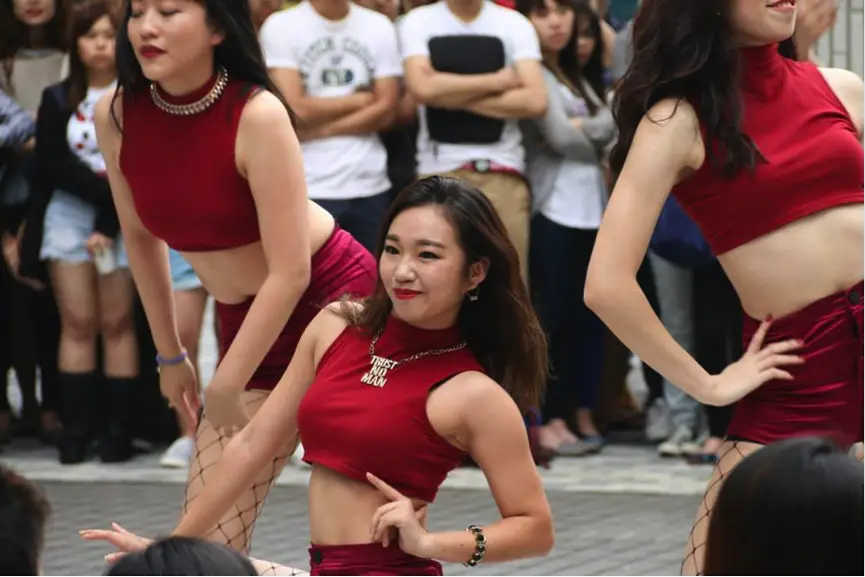 Jessie Yang: You have said that dancing is an important part of your life. Why is it so special to you?
Yannie Chan: I started dancing when I was seven, and I explored many genres, from ballet to modern dance. I started street dance when I entered university, which brought me to a totally different realm.
I don't consider myself special—a lot of people are much better than I am—but when dancing, it is the best experience I ever have. When I move my body to the rhythm of the music, I simply feel happy. Dancing is a gift from god, which allows me to move my head, limbs and body in an extraordinary way. I can't imagine myself not dancing.
JY: Have you ever danced competitively?
YC: During my years in university, I have participated in the annual University Dance Competition in Hong Kong, which is the largest dance competition at the college level. We spent two months practicing day and night. We trained and danced and dedicated fully to the contest. I pushed my limits, and committed entirely to the team. I learned a lot from the experience.
Before I joined the team, I often won first place in competitions, but individualism couldn't work in the team, so I became humble and tried my best to accomplish each task. I enjoy the time dancing with my friends, and how we moved in the same breath. After the competition, I learned to be tough in my life—never to give up on challenges. Even though, at times, I felt exhausted and frustrated, after the dedication I exhibited in the dance competitions, I would tell myself that there is nothing in this world I can't achieve.
JY: Tell me about your traveling experience in Central and South America. Did you ever run into problems?
YC: One of the major challenge is language—I could hardly speak Spanish when I began my trip. The only thing I could do was keep learning and trying every day. As days went on, I improved little by little, and was eventually able to communicate with local people.
When I was in Cancun waiting to fly to Costa Rica and continue my trip to other countries, such as Panama and Columbia, I didn't expect that Costa Rica required complex documents before entering the country. I searched online and tried to book cross-border busses, but I ran out of internet data during a critical moment. What's worse, there is no Wi-Fi at the Cancun airport, so I was forced to give up my trip. I couldn't believe it happened, and I became so frustrated that the whole world turned gray all of a sudden.
JY: How did you overcome the setback?
YC: I spent those days in Mexico, and gave myself more time to experience local culture. I swam in the beautiful ocean and met friends from all over the world. I realized the setback was not as severe as I thought. In fact, I learned to be at ease in any current situation, and not let them impact my mood too much.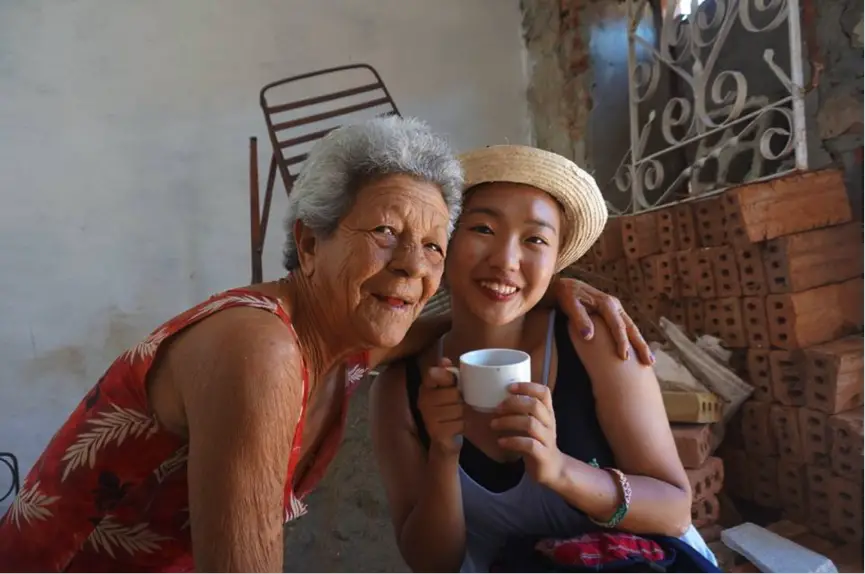 JY: How has the experience changed your perspective on life?
YC: Life is not necessarily as hard as I imagined. The backpacking experience gave me an opportunity to learn to deal with the crisis, and I finally have the courage to "slow down."
There is always a pressure growing up in Hong Kong. Hong Kong people are smart; they know to find shortcuts and make strategies in doing things, but sometimes to understand the truth, the fastest way is not necessarily the best way. Life is a journey that, only through twists and turns, can people see the beautiful views they are searching for. I figured out that I should follow my heart without comparing myself to others, and not force myself to rush. Slowing down from time to time is the only way I could enjoy the happiness in my life.
JY: Looking back on your experience, what is your advice to Hong Kong youth? What should they do in order to find their path?
YC: Hong Kong youth lack patience. Some people are too shortsighted and eager for quick success and instant benefits. An overnight success and making a big fortune could be poisonous. What's important to follow your interests, and make friends with diverse backgrounds.
The definition of success is different for everyone, but I believe experiences and can accumulate to a better outcome, as long as people are not afraid of challenging themselves.