The Evolution of Maxwell Musick 
NYU sophomore and recording artist Wolfe brings a stark aesthetic but warm sounds to his hypnotic music.
By Quintara Hatten, University of South Carolina
---
The multi-talented musician and artist Maxwell Musick, a sophomore at New York University, recently adopted the stage name Wolfe, before releasing a new song in January, entitled "Brake," as a form of introduction to the new character.
After suffering through a series of personal setbacks, Wolfe has refocused his efforts on music, specifically making tracks that communicate a message of empowerment to the listener. As a college student, Wolfe is uniquely attuned to the emotional struggles that university entails, specifically the stress and high expectations. Though not overtly about school, the musician's work echoes many of the same emotional traumas that students cope with on a daily basis.
I had the opportunity to talk to him about his music, how he's able to balance everything and what he wants his listeners to feel when they play his newest material.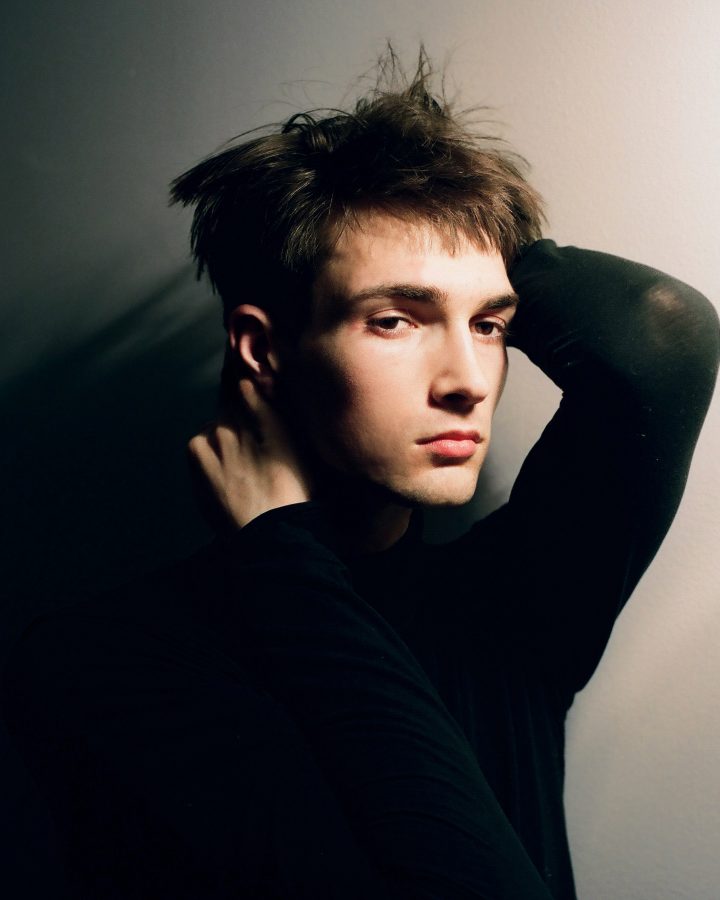 Quintara Hatten: What inspired you to make music?
Wolfe: For a long time, I wanted to be a marine biologist or a naturalist. Now when I think about it, my original inspiration to pursue music was my dad. He is constantly listening to music, more so than I am actually. My three favorite artists are Beyoncé, Bjork and FKA Twigs, though I'm very into NAO right now.
QH: Why did you change your performing name from Maxwell Musick to Wolfe?
W: I decided to go with an artist name because a lot of people thought that my real name, Maxwell Musick, was actually my artist name. I wanted to go with something that had meaning, but that was obviously a stage name, so I went with my great grandfather's first name, Wolfe. Now I am starting to feel the benefits of having an artist name; it feels a little more separate from my day-to-day life. It feels like another part of me that has more control over itself, and confidence.
QH: How long have you been making music?
W: I've been singing as long as I can remember. I was in school music groups starting in fifth grade, and then my own starting in high school. This is the first time though that I've put serious effort into myself as a solo artist.
QH: You said in an interview that you want to use your music to "share your weaknesses" with others. What do you mean by that?
W: I have an addictive personality. I'm also empathetic to a fault, meaning I'm moody. I'm also very competitive, which can turn to insecurity. I think people need to be more comfortable with their "faults," and look how they can be turned to strengths when taken care of properly. It's not easy, and it doesn't just happen overnight, but I think it's part of what makes being human so interesting.
QH: What was your inspiration for "Brake"?
W: A lot of the time, I write songs that aren't necessarily about one topic, but more of a time period in my life. "Brake" was written at a time when I was insanely homesick, but didn't realize it. Pretending I was fully grown up at nineteen, and feeling pressure between work, school, music and family, but acting like I had everything pulled together.
QH: In addition to music, you also model. Did one pursuit lead to another?
W: I had a few comments from people back home in Oklahoma and from some people in New York that I could model too, but I didn't do much about it till my boyfriend said I should go to open calls.
QH: How do you manage to balance life and music?
W: Balancing [more] is my New Year's resolution, which sounds silly but I'm realizing how important it is to take care of yourself and stay organized, even if you're organizing to go out with friends.
QH: What do you hope to accomplish next musically? Is it the path you want to pursue?
W: I'll be putting out an E.P. this spring. Beyond that, I'd love to perform more, hopefully tour. In the next five years I think it's a goal of mine to come out with an L.P.
QH: What do you want your listeners to know about you and your music?
W: I want people to understand that I'm here for the long haul, and I only plan on getting better.
QH: What words of advice would you give to other student musicians?
W: I think the best advice is to start writing for yourself and see how that feels. Forget about genre, structure, or technical ability and just create.