Few people enjoy waking up with the sun, but for University of Hawaii student Nick Ricca, it's the start to a perfect day in the office.
An early morning means glassy waves, an empty line-up and the chance to capture a moment of perfection. For an up-and-coming surf photographer on the North Shore of Maui, sometimes one perfect shot is all it takes to make it big.
Surf photography, for those unfamiliar with the concept, is nearly a sport within itself. For every amazing photo highlighting a surfer's athleticism, there is a photographer perched on a cliffside, hanging off a jet ski or, more often than not, sitting in the break with the surfer, fighting currents and dodging surfboards in order to capture the ultimate shot.
To say that surf photography is difficult would be an understatement.
"Surf photography depends on a lot of variables," Ricca explains. "It's not like a studio space where you can plan a concept, set up your lights and model and get to work. You have to rely on so many things to fall into place. The waves have to be good, the surfer has to be performing and the light has to be nice. We are at the mercy of nature."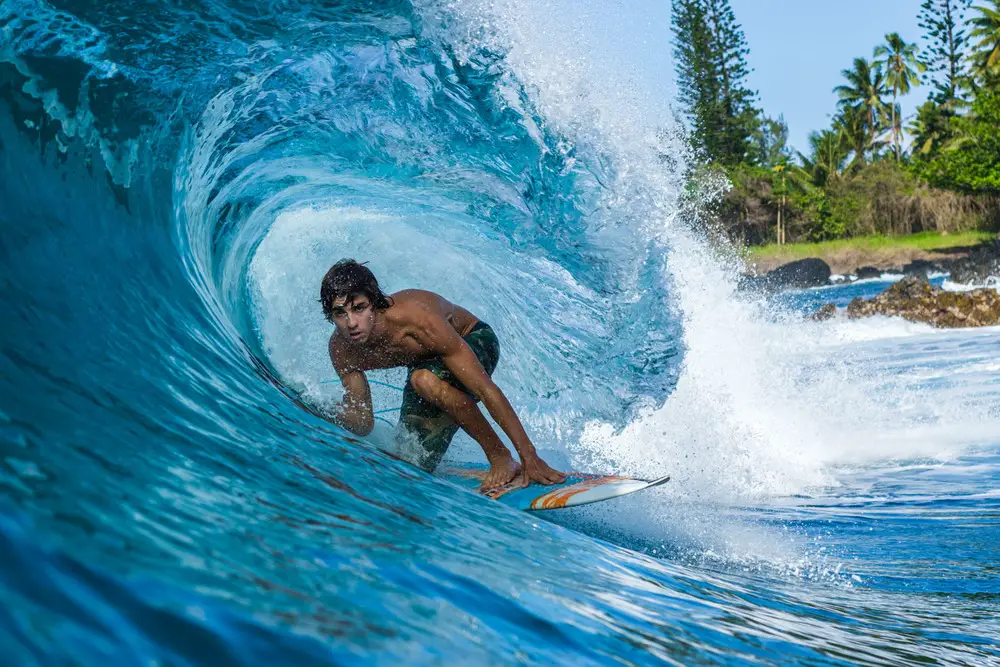 To some, mercy may seem a bit dramatic, but one need only stand on the beaches and cliffs of Maui's North Shore during a winter swell to get a taste of the Pacific's unadulterated power. The warm, salt-laden wind carries the sound of the pounding break up the cliffs and across the beach. The sound promises nothing but pure unpredictability, yet this is the environment where Nick Ricca is determined to leave his mark.
"That's what makes it exciting," he says. "It's always different. I'm inspired by nature, exploring new places and being in uncomfortable situations that leave me with a story."
He hardly seems uncomfortable in his ocean office, though. Like many Maui natives,Ricca was first introduced to the ocean and to surfing culture at a very young age.
"I first learned to surf from my dad when I was a little kid, around seven or eight years old," Ricca explains. "We have an awesome community here on Maui. Surf culture is tight knit and thrives on respect. I wouldn't trade it for the world."
It was into this tight-knit community of surfers and watermen that he dove even deeper when he acquired a life changing piece of equipment.
"It was an old Canon 40D," says Ricca. "A local photographer here on Maui held a contest to give it away. I wrote an essay, submitted some photos and won. Everything just snowballed from there."
It was with the acquisition of this tool that a young artist with a taste for adventure was able to combine the two things he was most passionate about, photography and the ocean. Suddenly, Ricca knew what he wanted to do and where his career was headed. "It all just clicked," he says.
In a world of digitized photographs, fast moving print times and a constant flow of images, though, passion is not enough. Discipline and time management are a must in order to be successful and stay competitive at the highest level of surf photography. For Ricca, being able to manage his time in a disciplined fashion has been essential to his success.
"With everything else that I do, it can be tough to align schedules with other people to shoot, and then to edit and deliver the photos. I work on many different projects at once, so it's a lot of prioritizing and giving up certain things to finish work."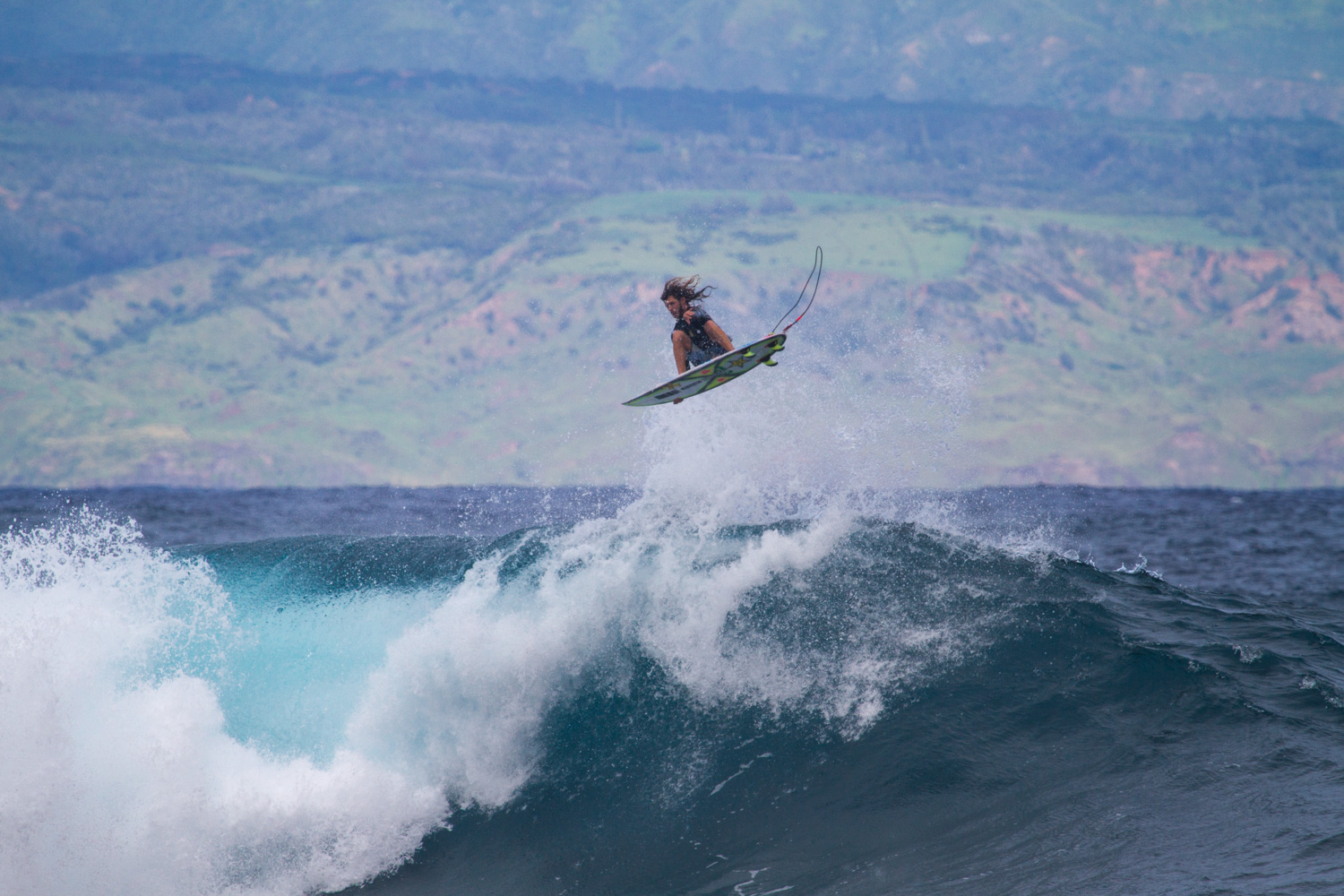 Ricca will be the first to tell you that efficiency is everything.
"Time is money. In our digital world, you have to be faster than everyone. If you don't respond to an email inquiry before someone else, or deliver photos first, a brand or client may just move on."
For a twenty-year-old trying to break into such a high-paced career, while juggling school and the everyday growing pains of adulthood, you'd expect that staying motivated and focused could prove a daunting task. For Nick Ricca, though, motivation has never been an issue.
"Honestly, I stay motivated by knowing where I want to be and what I want in life. I can't get complacent, knowing there is always someone better than me nipping at my heels. If I don't keep progressing and elevating, someone else will."
True to his word, Ricca has done nothing but progress. Over the last year, he has not only experienced what it is like to have his work nominated for one of the most esteemed photo awards in surfing, but he has also notched a solid ad campaign.
"In 2016, I had a photo nominee make it to the finals of the Billabong XXL Big Wave Awards. I flew out to San Diego. The whole experience was surreal. I've wanted to go there for years. Unfortunately, the surfer didn't win, but the experience got me fired up to make it happen again," Ricca says.
"More recently, I took a photo of my good friend, Chaz Kinoshita, that was used in a major ad campaign for Vissla, a surf brand. It ran as a window display and in a magazine ad as well. Getting a window shot is something I've wanted since I started shooting. It's pretty cool to see your image larger than life."
Yet, it's not the accolades or business deals that keep this young artist progressing day to day. For Ricca, getting to practice his art form is a prize within itself.
"The most rewarding part of what I do is the fact that it's what I love. My photos allow me to be outside enjoying what the world has to offer. It's the creative freedom and flexibility to make my own schedule. At the end of the day, I want to create amazing content, travel and tell stories through my work."